The 'ME' bit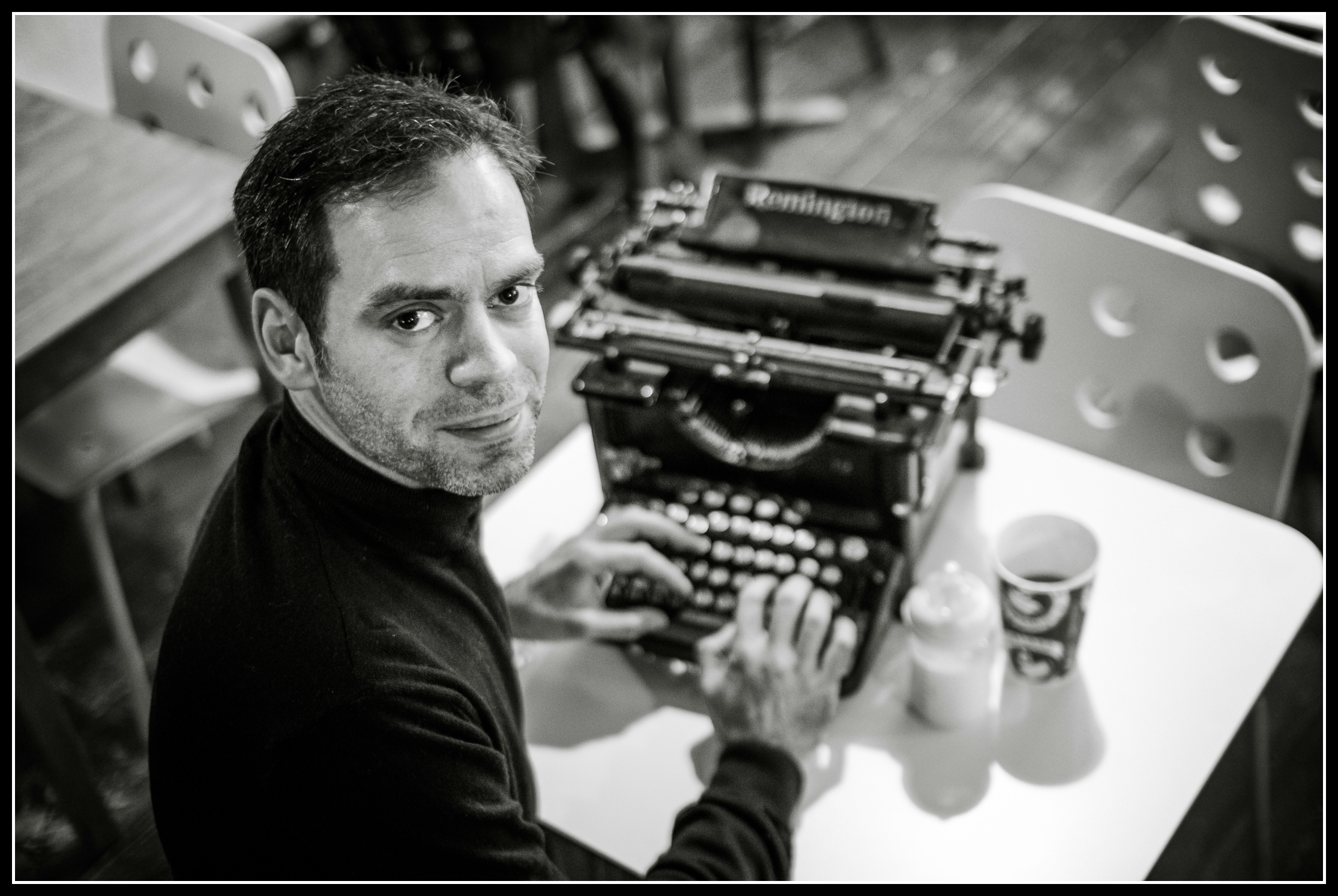 Thanks for visiting my blog. My name is John Adams, a married father of two young girls, dad blogger and vlogger. I am delighted to say that I have justtaken the title for Best UK Dad Blog at the Vuelio blog awards (November 2016).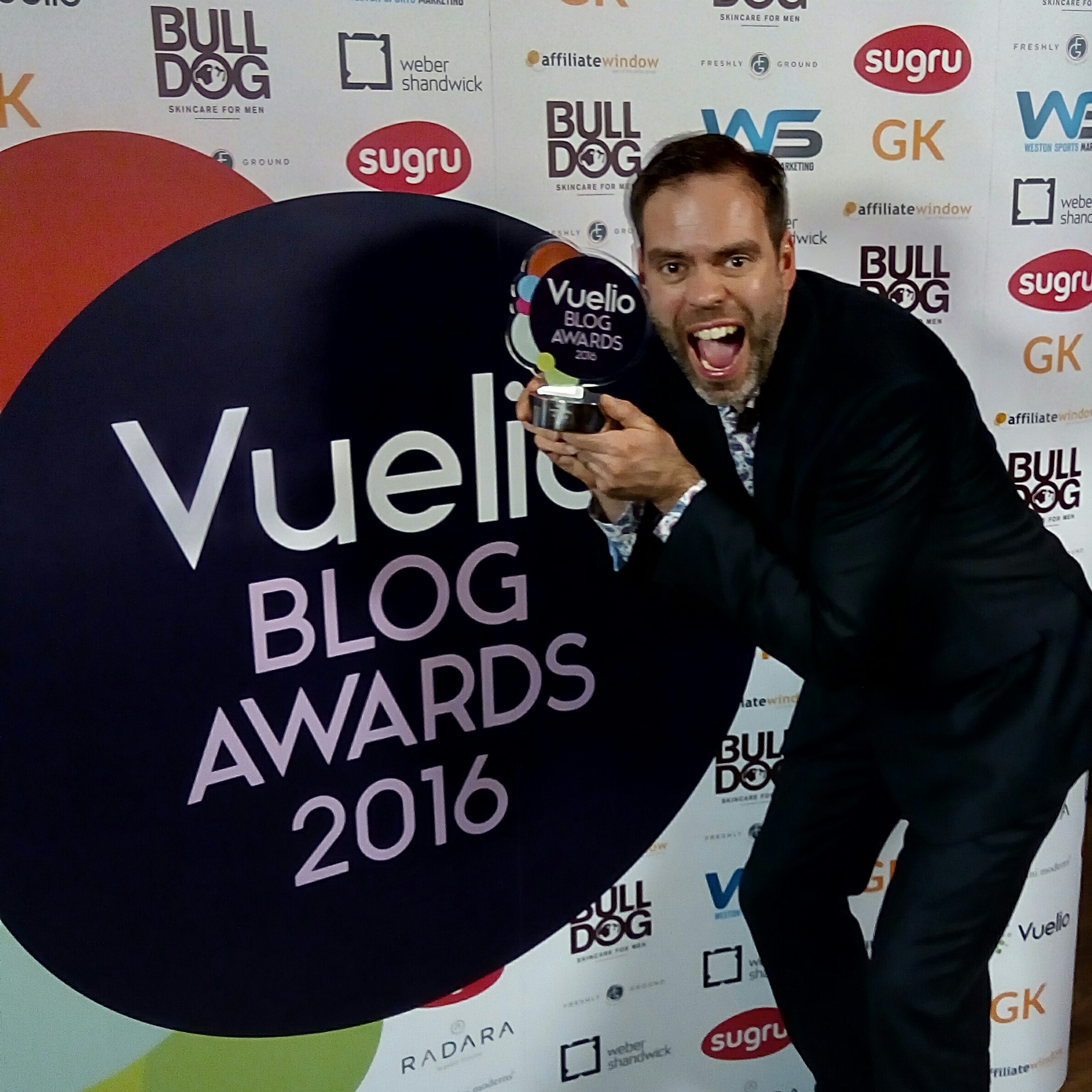 Here's some background about my blog and I. In 2011 my wife and I took the decision I should give up my career in communications to become a stay at home father, a role I fulfill to this day. I do most of the household management and the majority of the childcare.
I started blogging about my experiences as a stay at home dad in 2012. I've recently branched out into vlogging where I've had some great successes, although more about this in a moment. I thoroughly enjoy blogging and it has opened many doors for me and enabled my family and I to have some truly amazing experiences.
Crazy facts about me; I am a licensed fork lift truck driver, once roadied for Ray Charles and, due to a quirk of my birth, very nearly ended up doing 10 months national service in the French armed forces.
The family bit

I am married to Gill, a full-time working mother. I have the two amazing children; Helen, who is eight years of age and four-year-old Elizabeth (known as Izzy, though don't ask why!). We live in Surrey but Central London is a short hop, skip and a jump away.
Elizabeth attends pre-school a few mornings a week. Helen, meanwhile, is in Year Three at school. As a family we like spending time outside being active. At heart I'm a country boy, I don't think children should spend their time indoors (although we do like watching films together!).
Alas, we don't have much support from other relatives. Gill is a Scot so her family are 400 miles away while mine are in the Cotswolds, where I spent most of my childhood. We see them when we can, but it isn't often enough.
I love spending quality time with the kids. Be it riding bikes, swimming, arts and crafts or snuggling down to watch a film. Time is the greatest gift you can give your children.
The bit about my blog and YouTube channel

Since launching my blog in 2012, I have had some amazing experiences. My blogging adventures have seen me travel all the way to Melbourne in Australia where I was involved in a charity project. I have also been a guest at No.10 Downing Street and have met Government Ministers and policy makers, including Nick Clegg when he was Deputy Prime Minister.
As a stay at home father, I have found myself dealing with all sorts of gender and equalities issues. As a result, I have developed a reputation for writing about these subjects. In early 2016 I took part in two panel discussions focused on equalities issues at the Women of the World festival in London. I was also asked to speak at the Palace of Westminster at the launch of The Men and Boys Coalition, an organisation concerned with men's issues, including the promotion of positive fatherhood.
I've found myself in demand as a media spokesperson. I regularly appear in the media commenting on fatherhood, parenting, equalities and lifestyle issues.
Over time my readership has grown. This has allowed me to diversify my blogging activities. I am increasingly active on my YouTube channel and thoroughly enjoy producing videos. In addition to writing and vlogging about parenting, you will also find me covering lifestyle subjects such as; motoring and cars, DIY, home improvement, men's style and fashion, male grooming, photography and so on.
What started as a hobby is now a small business I fit around my family commitments. I've also written and published a book; A modern father (…and dad blogger) (published 2015, available in hardback and ebook formats from Amazon)
Highlights and accolades include: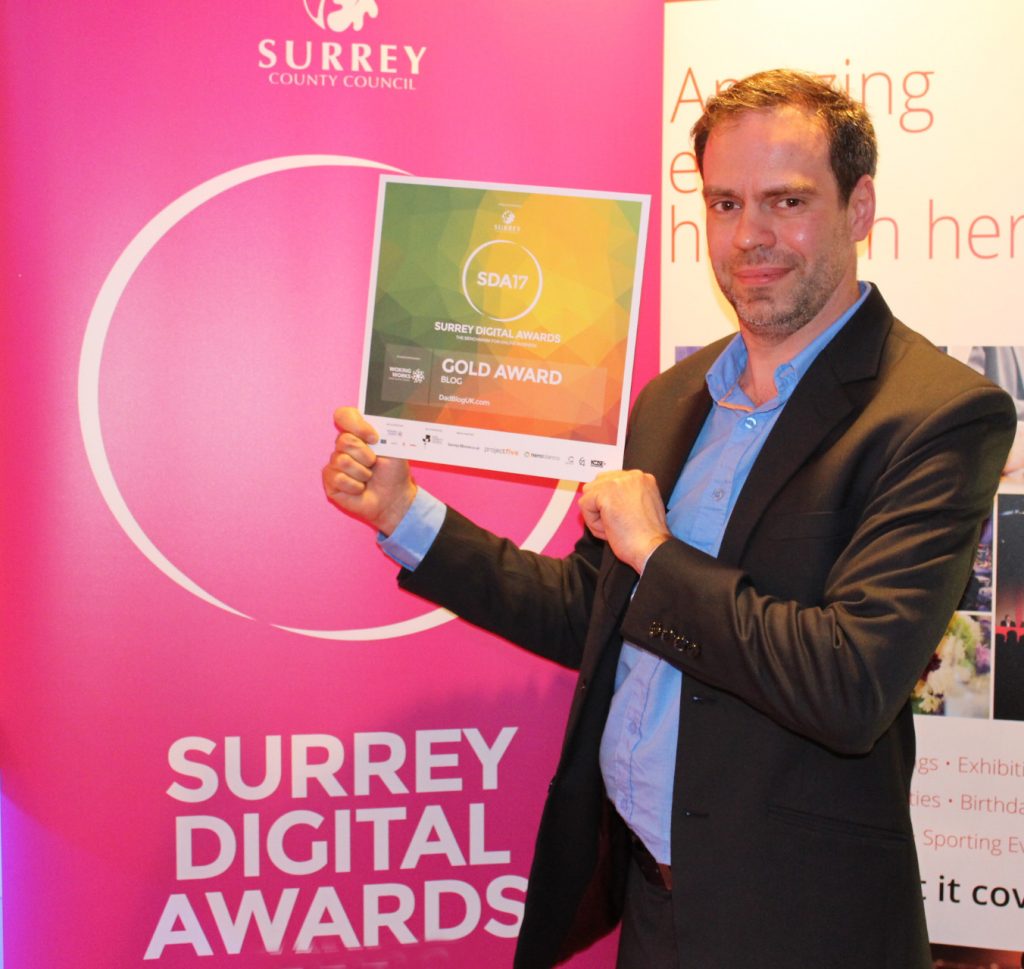 Winner: Vuelio Blog Awards 2016 'Best UK Dad Blog'
Winner 'Gold Blog' 2017 Surrey Digital Awards
Listed in the 2016 Vuelio media database 'top 1o daddy blogs' (ranked third)
Listed in the 2016 Vuelio media database 'top 10 parenting blogs' (ranked seventh)
Ranked third most influential UK dad blogger by the Cision media database in 2015 (fourth in 2014)
Traveling to Melbourne in Australia to work on a mental health project run by the Movember Foundation
Working with Johnson's Baby to produce a video diary, viewed more than 600,000 times on YouTube
Top 10 dad blogger, according to the Tots100 community
Appearances in the Times newspaper plus live interviews with BBC Breakfast, Channel 4 television news and the Victoria Derbyshire Programme
Finalist in both the 2016 and 2015 Brilliance in Blogging Awards
Participant in IKEA's #liveLAGOM sustainability project and
Finalist in the 2014 Love All Dads blogger awards
A quick message to SEO agencies and PR specialists
I am PR friendly. Please do get in touch. You will find my media kit here. Whatever project you have in mind, I'd be keen to hear from you!
Thanks for reading, I hope you enjoy my blog. Please do also visit my YouTube channel.