We spent yesterday at Diggerland in Kent. One of the attractions the kids could drive were these small, battery-powered Land Rovers. Helen and Izzy couldn't get in one quick enough.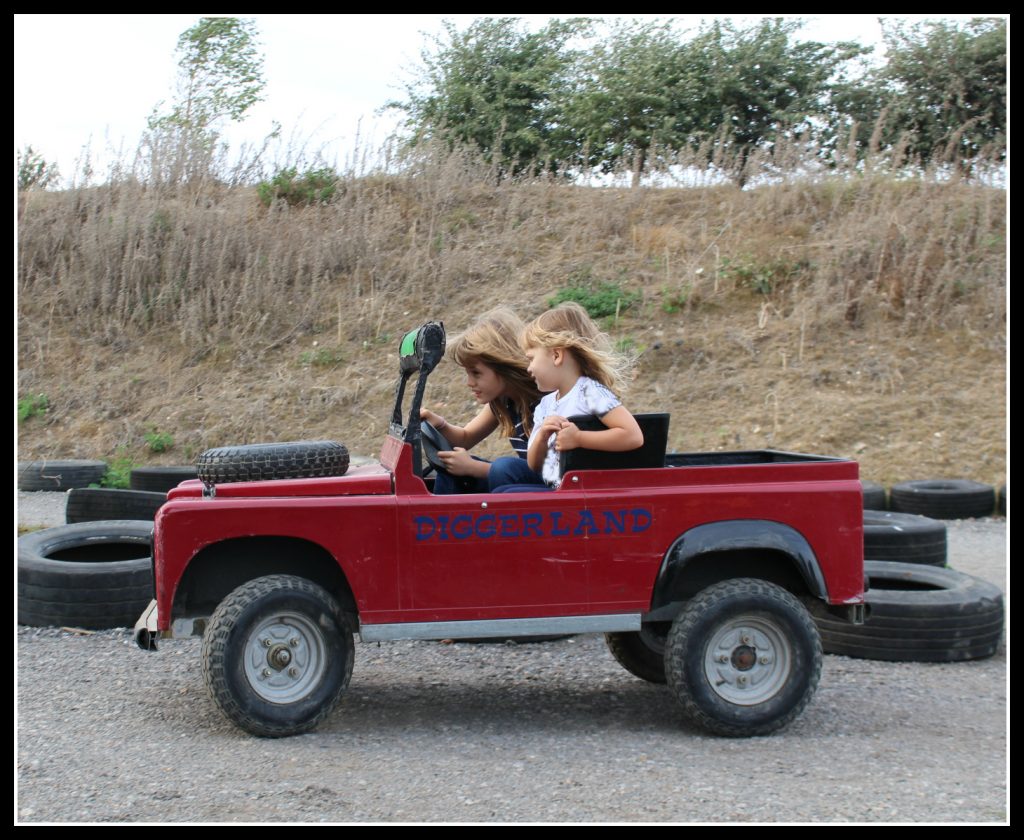 I took several images of the girls as they went around the track but this one leapt out at me. For me, two things make the picture.
Firstly, there's the look of concertation on Helen's face. Secondly, Izzy looks on, checking her older sister's driving while desperately clinging on to the side of the vehicle for her own safety.
Please, however, don't be concerned. The speed of these things was limited to a slow walking pace.
I think Helen and Izzy look like they're escaping some kind of dreadful foe. The image would work perfectly if you placed a police car, a lion, enemy troops or James Bond-esque criminals in the scene.
Looking on at Helen and Izzy reminded me of the time the older of my two brothers passed his driving test. I'm quite a bit older than my brothers so I'd had a driving license for some time. Even so, the three of us piled into his Volkswagen Golf and he took us for a drive.
As we left, my stepfather looked on from the front doorstep. He had a strangely bittersweet look on his face. The first of his natural children could now drive and he knew life would never be the same.
Looking at this picture makes me realise my two will be driving soon enough. I just hope they never find themselves using their driving skills to escape the police, lions, enemy troops or Bond-esque villains.
I've linked this picture to the magnificent #MySundayPhoto linky hosted by the Photalife blog. Do click on the badge below to visit the linky.
Interested in this blog post? Well have a read of these...