Earlier this week I travelled into London to attend the Internet Marketing Show. Unfortunately the early stage of my journey was beset with problems and I found myself unexpectedly stranded at a very rural train station surrounded by the glorious Surrey landscape with 30 minutes to kill until the next train.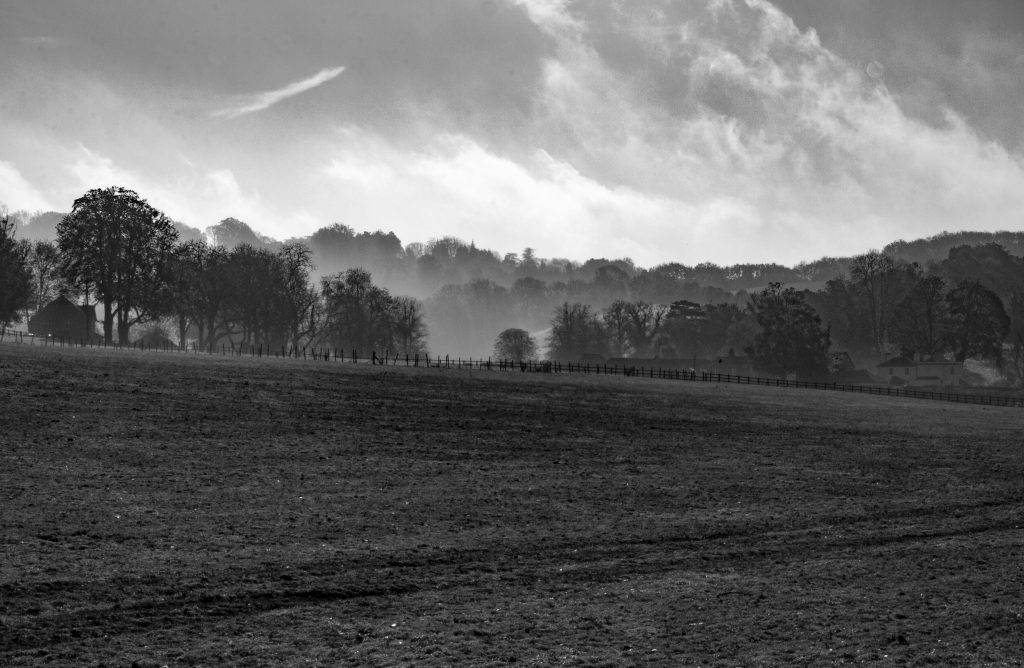 It was a wonderful day and a superb location to find myself stranded, but the timing was rather poor. A small gang of tree surgeons was working on trees metres away from the station and the constant sound of their chainsaws and wood chipping machine was disturbing the peace in spectacular fashion.
It was so noisy I could barely think but, as luck would have it, I had my DSLR camera with me. To escape the noise, I took myself off to take some images of the landscape.
Presented here is the same image, but I've edited it in very different ways. The first image is my personal favourite. I have used the dehaze function and flipped it to black and white. I think this looks quite dramatic.
The second image is entirely untouched. The mist around the trees is what initially caught my attention. In my opinion, it doesn't quite work as a photo. It doesn't help that I over-exposed the shot, but in real life, it was a stunning scene!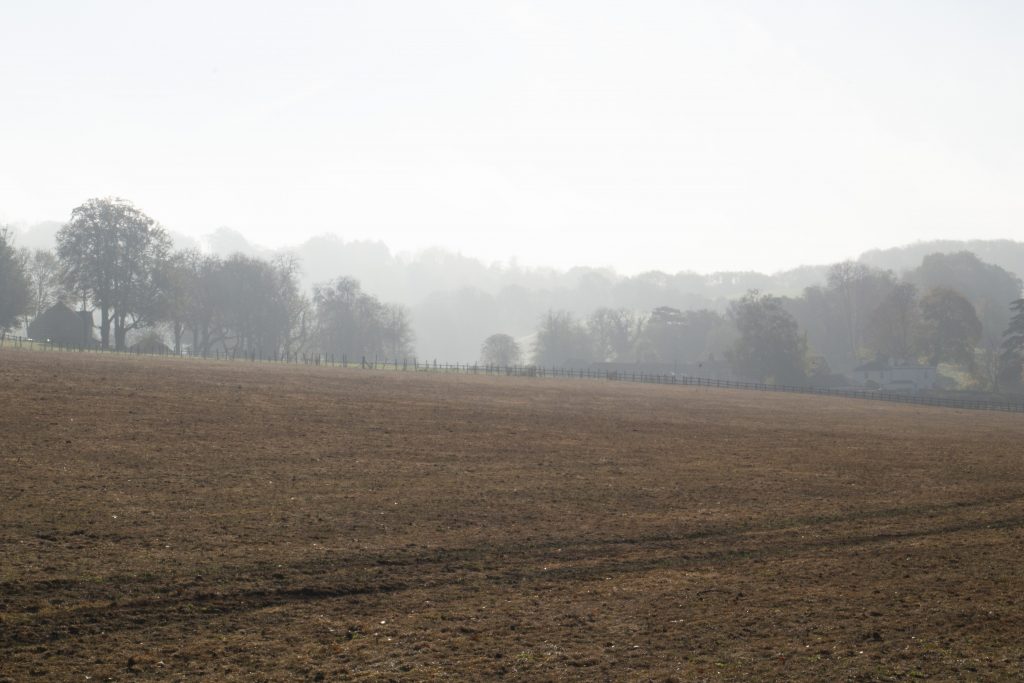 In the final two images, I have tinkered with both the vibrance and dehaze functions. In the final shot, I just ripped up the rule book and altered all manner of settings! I was very surprised at how much colour I was able to eek out of the picture in the editing process.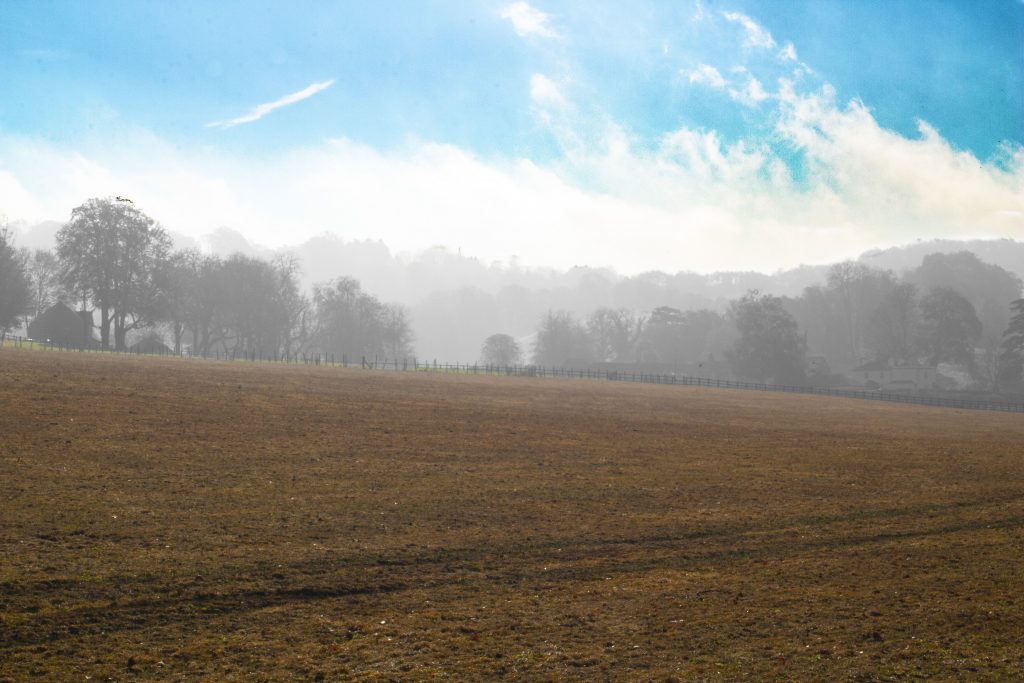 Which of the images do you like best? This was an experiment for me so I'd be equally interested to hear of there is anything about the edits you don't like.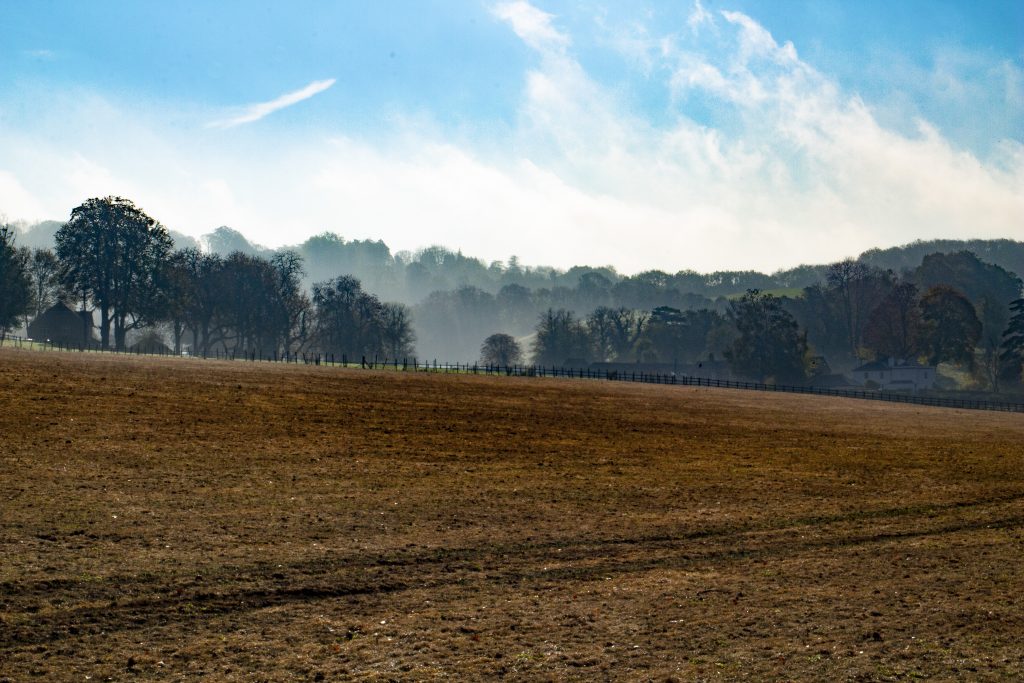 Over the years I have become increasing interested in photography. As a busy dad, it is one hobby I can lose myself in and remove myself from the stresses of day to day life. I really do like getting honest feedback on my images because it helps me improve.
I shall be adding this to the #MySundayPhoto linky. This linky is hosted by Darren Coleshill's photography blog and it's a showcase of imagery taken by a range of bloggers. It's definitely worth clicking on the badge below if you like photography.
Interested in this blog post? Well have a read of these...