Earlier this week I woke up at around 5am, as I usually do. I went to the kitchen to make coffee. I look out of the window and was presented with this beautiful sight in the sky. Talk about red sky in the morning, hey?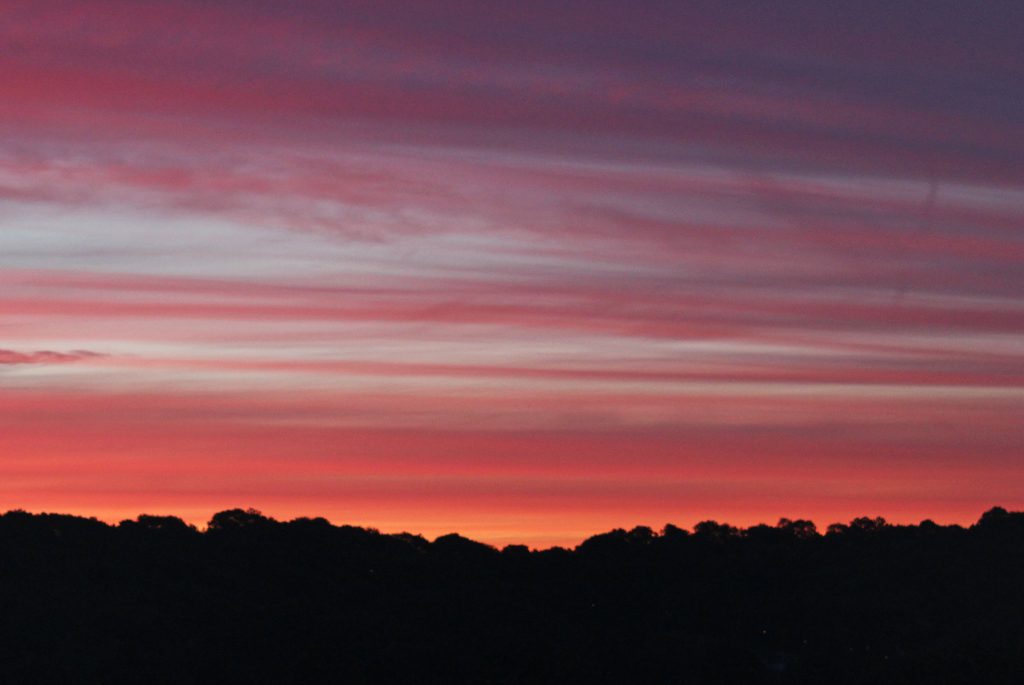 There's nothing technical about this picture at all. Apart from a minor tweak to the contrast and a small crop, it's uneditied. It was the amazing mix of colours that struck me.
I knew I had just a few minutes to take the shot before it got too bright and this amazing scene would vanish. Sure enough, after about 10 minutes it was no more.
I posted a similar image to Instagram that didn't have the silhouetted trees in the frame. It proved very popular so I thought I'd pop this one on the blog and add it to the #MySundayPhoto linky that's hosted by the amazing Photalife.com blog. If you click on the badge below you'll be able to visit the linky and see photography from an awesome array of bloggers.
In case you are wondering there was, true to form, rain later in the day. It goes to show there is something in that saying about a red sky in the morning.
Interested in this blog post? Well have a read of these...