Yes, it's happened! After months of not seeing my extended family thanks to lockdown, Helen, Izzy and I have just returned after spending a few days with granny, my brothers their wives and children. While visiting them, we came across this bizarre sight of aircraft being taken apart by salvage specialists, but I'll come on to that in a moment.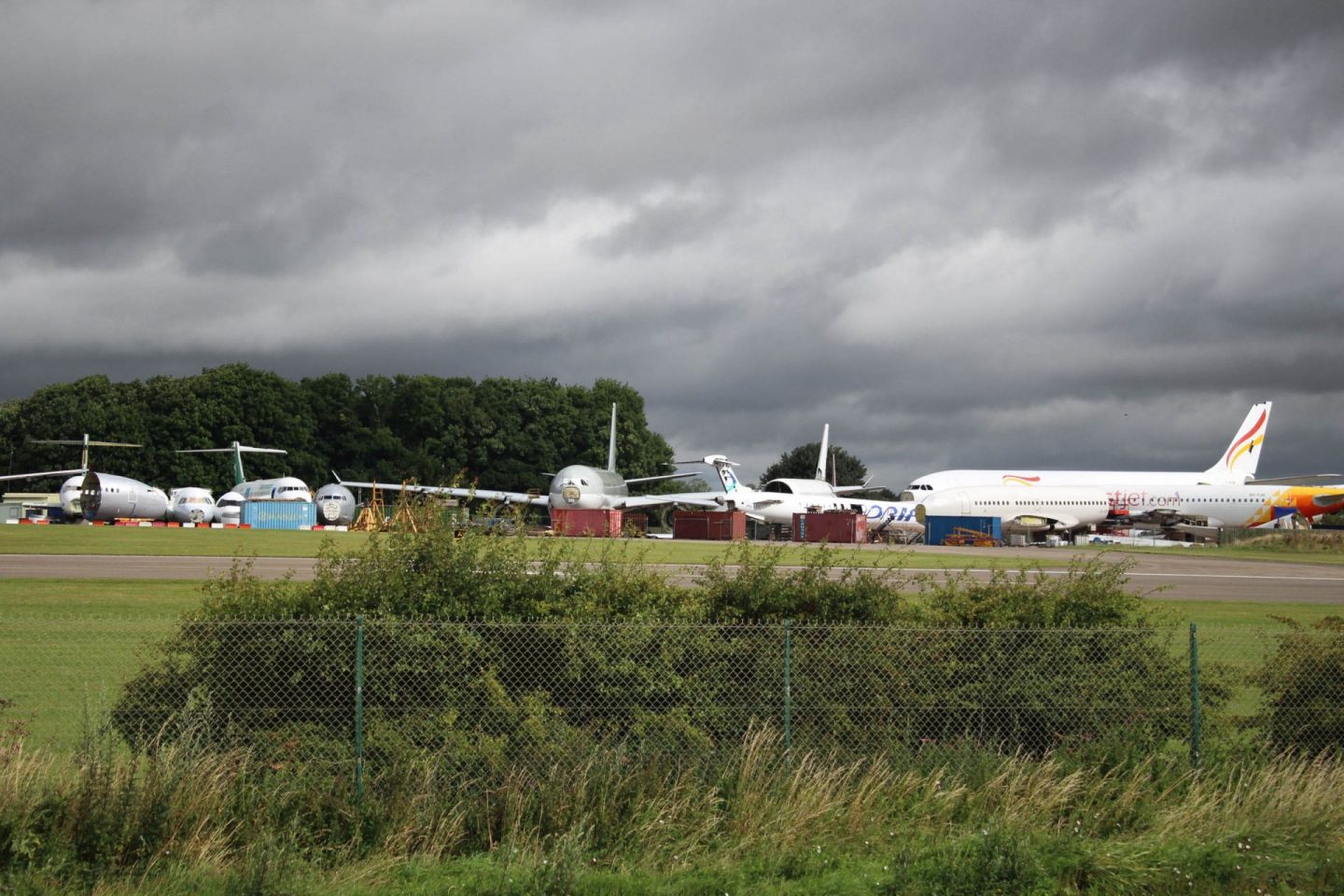 It was wonderful to catch up with family again. We last saw each other just before lockdown was introduced and, like most families, we'd been limited to emails, WhatsApp and Zoom calls ever since.
It meant such a lot to see them all again. Living in the Cotswolds, Helen and Izzy were largely able to run wild because it was so quiet. It was the furthest we'd travelled since Coronavirus came to town and the first trip away from home of the school summer holidays.
While lockdown has taught me that we don't need to travel as much as a family as we used to, it felt really good to get away from home for a few days. After all, all of us have spent several months looking at the same walls, right?
What's the significance to the photograph? Well, while I was away I saw a photograph of Cotswold Airport near Cirencester on the Instagram, feed of the MumofThreeWorld blog. It featured what appeared to be a decommissioned British Airways 747.
I used to be a travel journalist and this immediately piqued my interest. You may have seen in the news that British Airways has decommissioned its entire 747 fleet as a result of the Coronavirus pandemic. I looked up a few news reports and discovered that Cotswold Airport is where many airliners go either to be mothballed or at the end of their life to be broken down. According to reports I'd read, Cotswold Airport is where the BA 747 fleet was destined.
Inspired by Sarah's photograph and with a couple of hours to kill, the kids and I took a drive out to the airport. It was totally bizarre because as we neared our destination, we drove up a hill and rounded a corner and as we did so, we were presented with the tail fins of some incredibly well-known airlines, all of them sticking above the trees of a nearby forest.
As we got closer still, it became apparent many of the aircraft were in various stages of being taken apart. I got this snap from a lay-by opposite the airport. It was the weirdest sight and a very hard-hitting reminder of the economic impact of lockdown.
Interested in this blog post? Well have a read of these...