Have you ever attempted to take a photograph of a mirror? I've attempted it many a time but it is incredibly difficult to pull off. Taking an image of lots of mirrors at once, well that presents an even bigger challenge!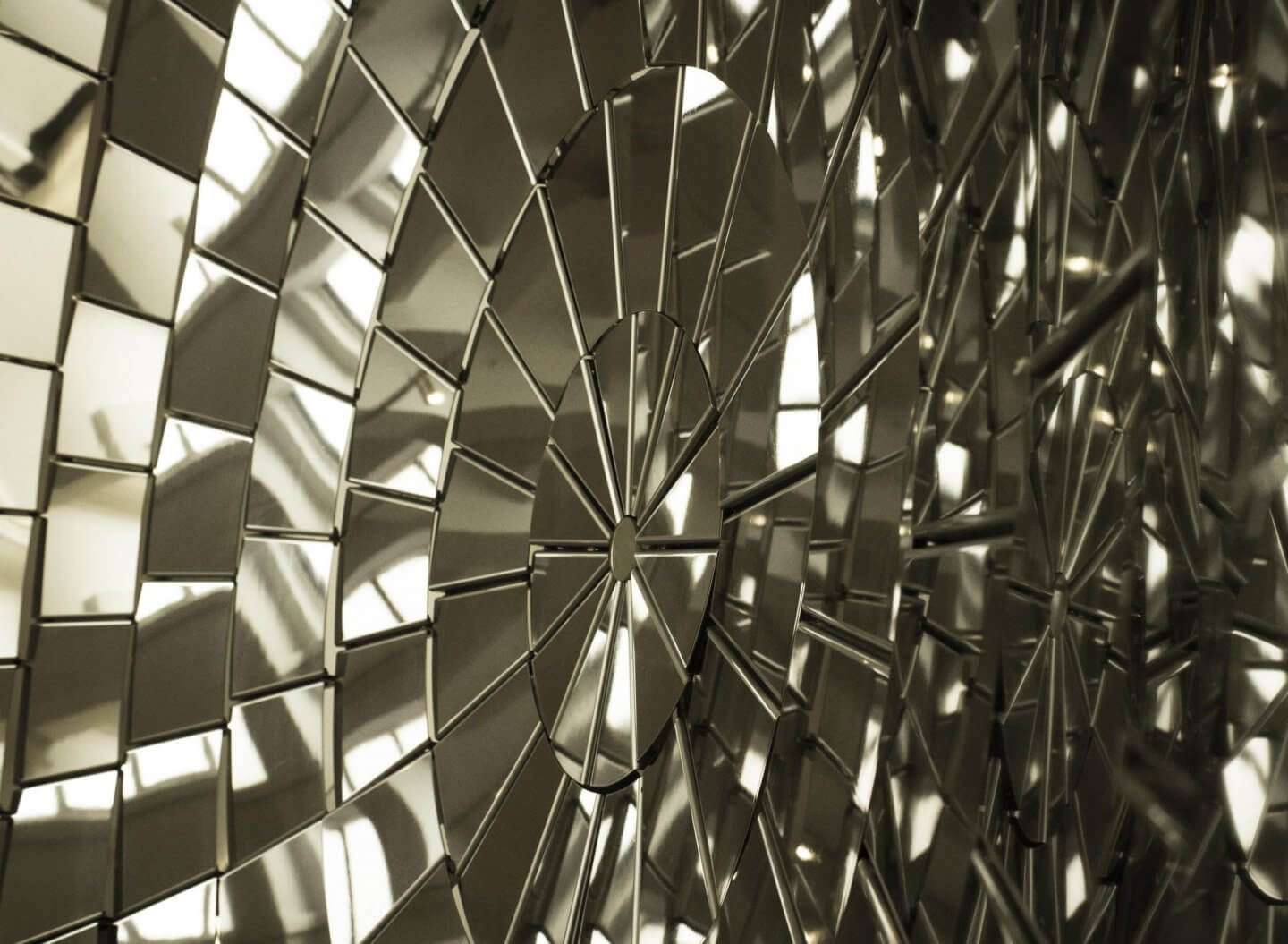 This is an image taken on my recent visit to the Science Museum. It's of a work of art created by designer Will Yates-Johnson. It's made of of hundreds of pieces of polished steel (as opposed to mirrored glass) and clipped into a frame so the light is reflected in a concave fashion.
I've seen Reflections many times in the past and tried to photograph it, but generally there have been huge numbers of children running in front of it! On this occasion I was on my own and felt it was an opportunity not to be missed.
I did attempt to take a couple of gratuitous shots of myself reflected in the many mirrors, but it looked better without me in the image! What I have does is stripped the picture of colour during the editing process. I think what's left is quite eye catching. I hope you like the picture as much as I do.
I should add the artwork itself is very large. This photograph probably doesn't really reflect its size (no pun intended).
Linked to the fabulous #MySundayPhoto linky, hosted by the Darren Coleshill photography blog.
Interested in this blog post? Well have a read of these...