When I review cars, I like to keep my family readership in mind. I like to think what a family might think of a car and whether it's the right vehicle for someone ferrying kids, sports equipment and other family 'stuff' around. I've just spent a week with an Audi A4 Avant and it got the ultimate, family immersion experience. Not only did we go out and get our Christmas tree, but Lidl had just opened up a store near us so the Audi got taken on our first jaunt to experience the delights of this store.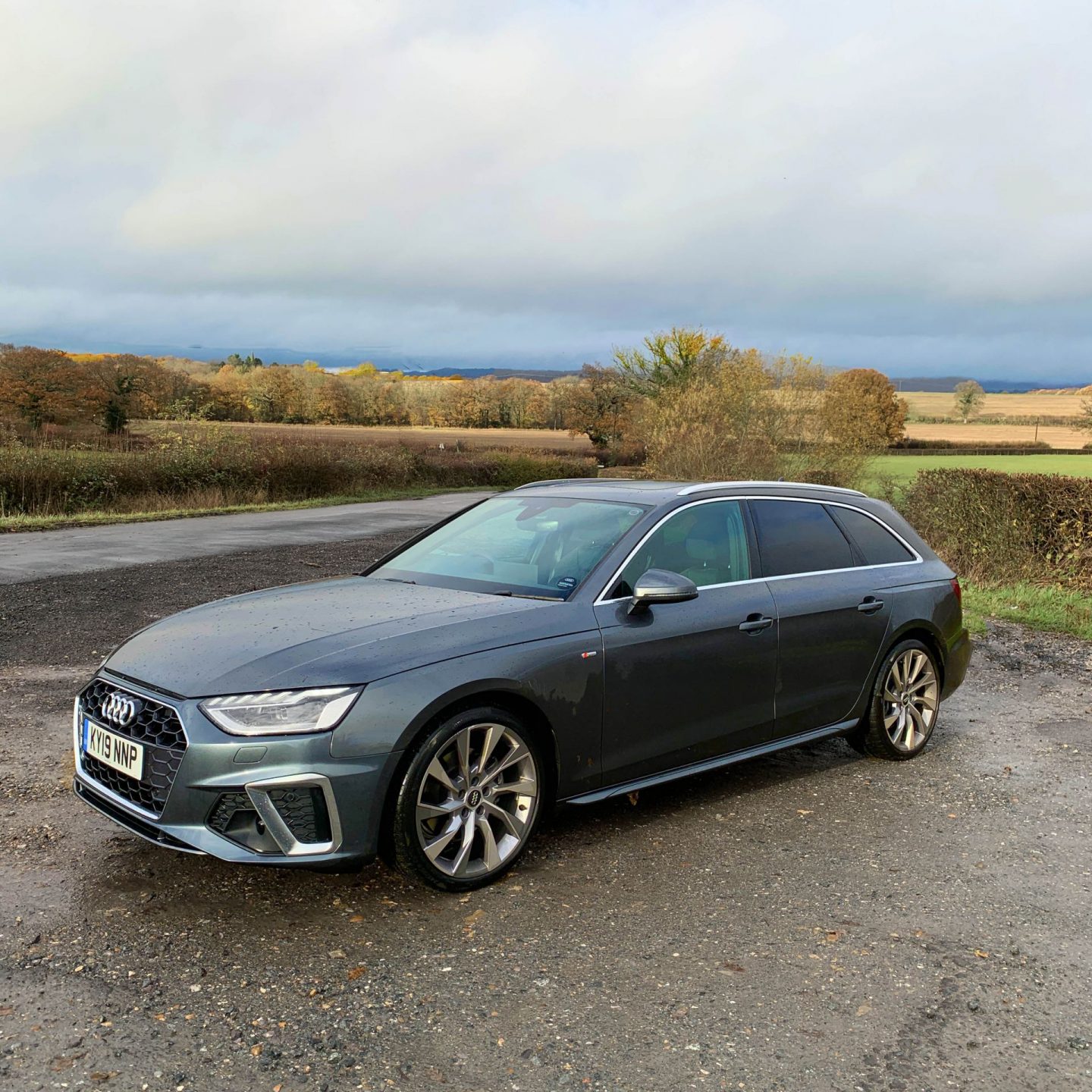 What was I driving
I think I can get away with saying The Audi A4 Avant is a real workhorse vehicle (ableit a very nice one). Many families and tradespeople drive them.
In fact, while I was test driving this car I was stopped by a school run dad who used to own one and is thinking of investing in another. He's a photographer with a couple of kids so needs to get family 'stuff' in the car as well as all manner of photographic equipment.
A4 Avant is the short name for the vehicle I was driving. If you want the full model, it was an Audi A4 Avant 40 TFSI 190PS S Line S Tronic.
It boasted a two-litre petrol engine and Audi's seven speed automatic gearbox. At 4m67cm long and 1m85cm wide it was a generous size although very easy to manoeuvre and drive. That said, at 1m46cm in height it sits quite low to the ground and my youngest daughter Izzy noted that "it's almost as tall as I am!".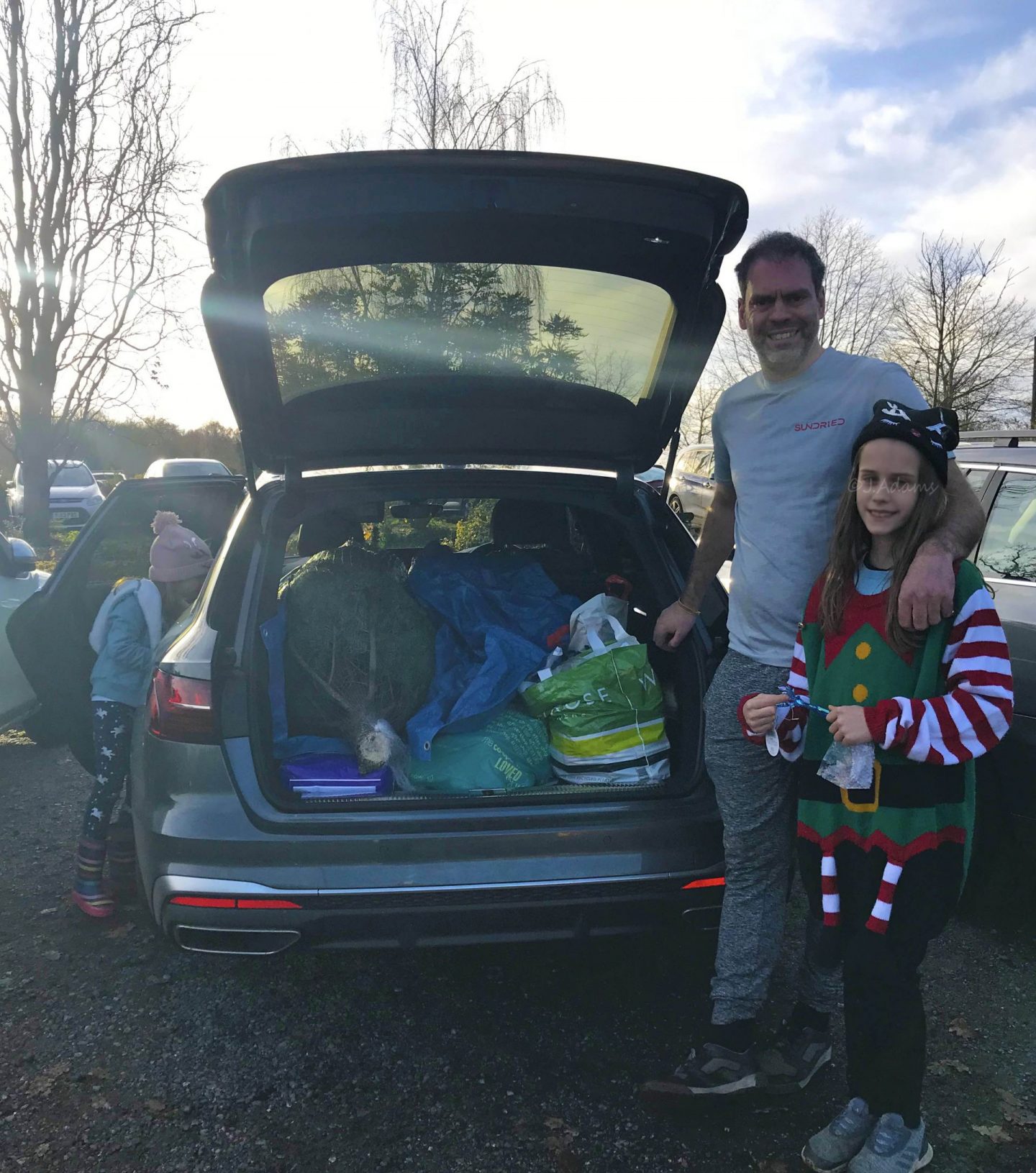 First impressions of the Audi A4 Avant
As I expected, the A4 Avant is a slightly pared-down version of the A6 (see my review of that vehicle here). It's still very sleek and the body work has a curvy design, but the interior lighting and so on, while impressive, is a bit lower specification than the A6 (but is also easier on the wallet).
The instrument panel (virtal cockpit) was classic Audi. Just about everything you could ever need to control is close to hand but it's not bunched together. It's very easy to locate your volume control, gear change paddles and windscreen wipers and so on.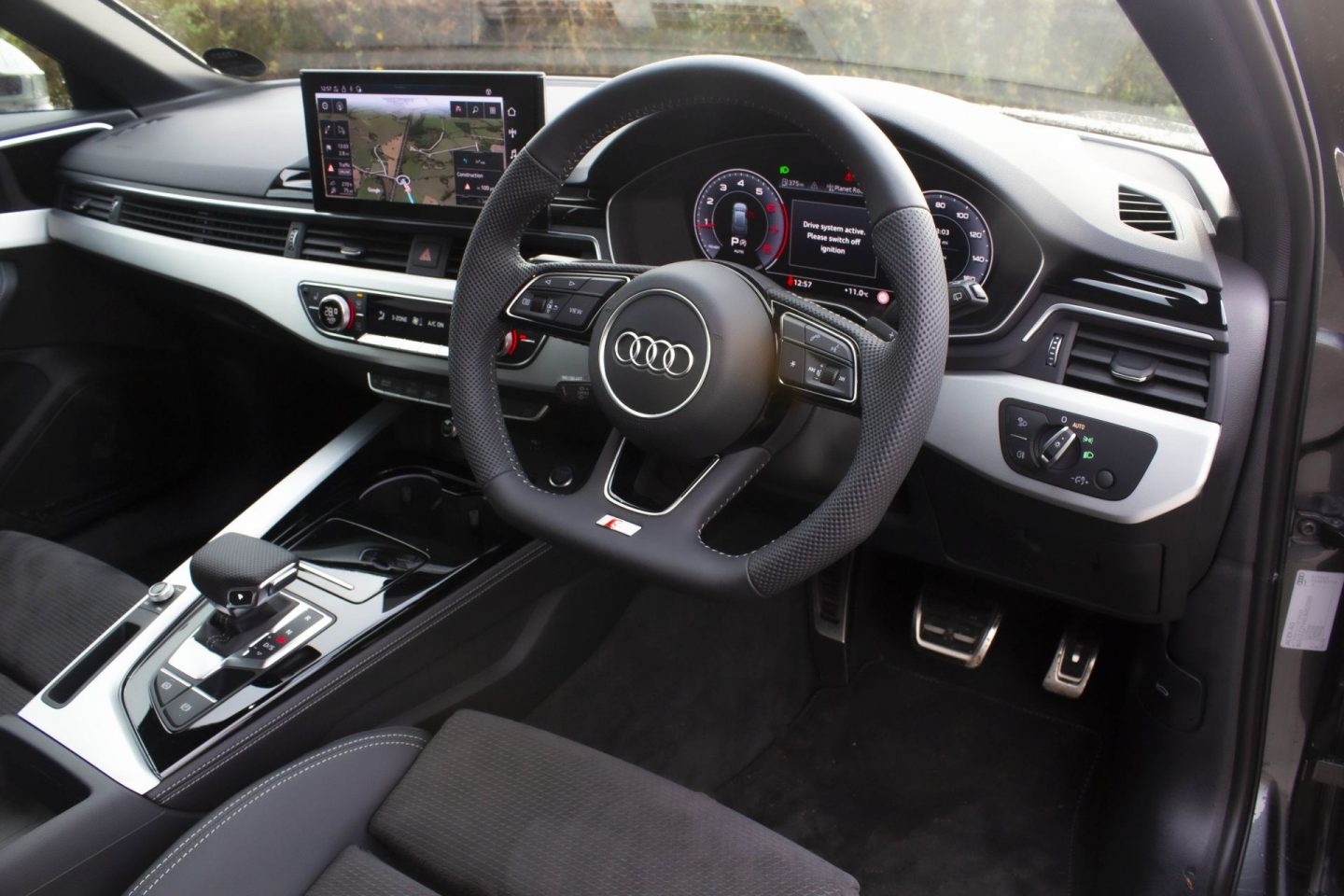 It was also very responsive. As you might expect, it was a bit more responsive in dynamic mode but I felt it performed perfectly well in drive.
On the road
Oh my word did I get to test this car to the limit. To be frank I had no choice. During the week I was loaned the vehicle, the weather was absolutely horrendous.
I had no choice but to drive the car on back roads that were sometimes more reminiscent of streams. If the roads weren't flooded, they were covered in leaves.
The vehicle broke traction from a standing start on a couple of occasions but aside from that, nothing was shifting the A4 Avant from the road. I threw it into bends a few times and it was rock solid.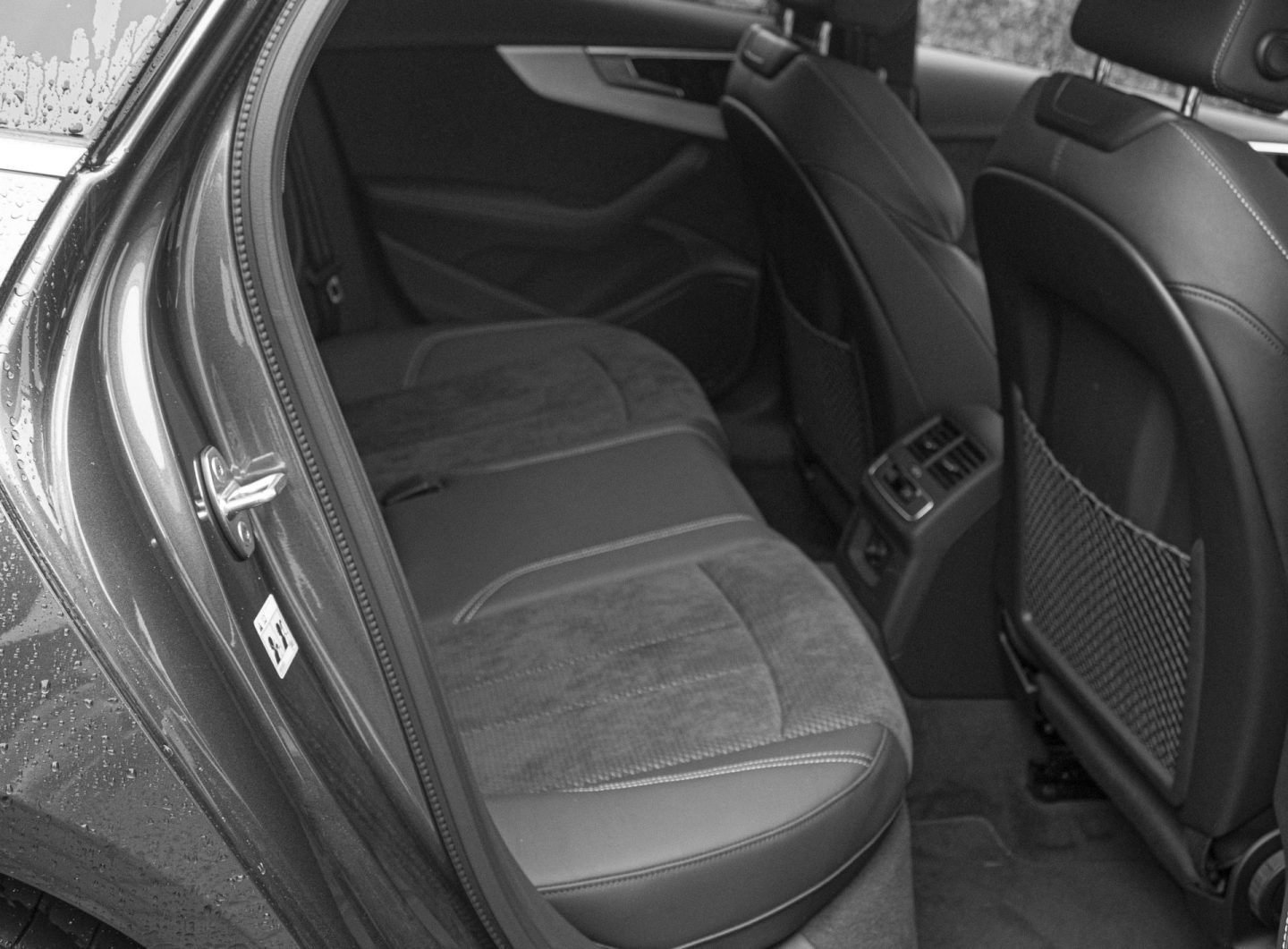 One point I did notice was the windscreen is set quite low. I didn't really notice this too much while driving but at traffic lights I did find myself having to bend down and look around to see the lights, so vision was a tiny bit limited.
Other features worth noting
I was told the Audi A4 Avant's Matrix LED headlights were noteworthy. They were very bright and lit up the road incredibly well. In fact, they were so bright I think you could park somewhere coastal and use the headlights to warn shipping to stay clear of rocks in stormy weather.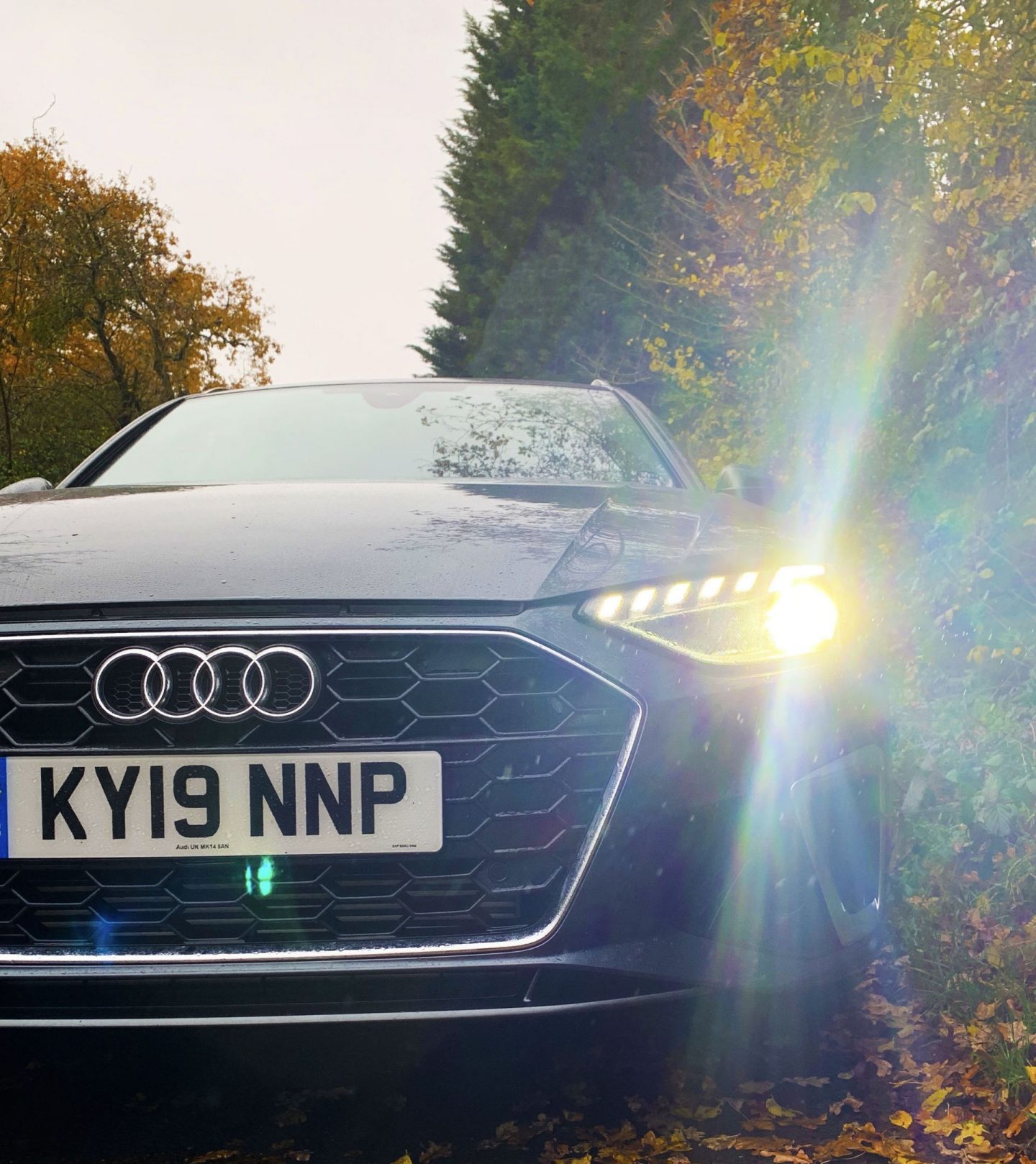 Heated front seats come as standard. They aren't so much heated as thermonuclear. I think you could roast a chicken using them in the time it takes you to drive from London to reading. My advice, is to keep them on the lowest setting.
I always find Audi's reverse cameras are very good. They are great on the A4 Avant but the imagery was noticeably more basic than on the A6. That said, the A6 is a very high starting point so it's possibly not a fair comparison.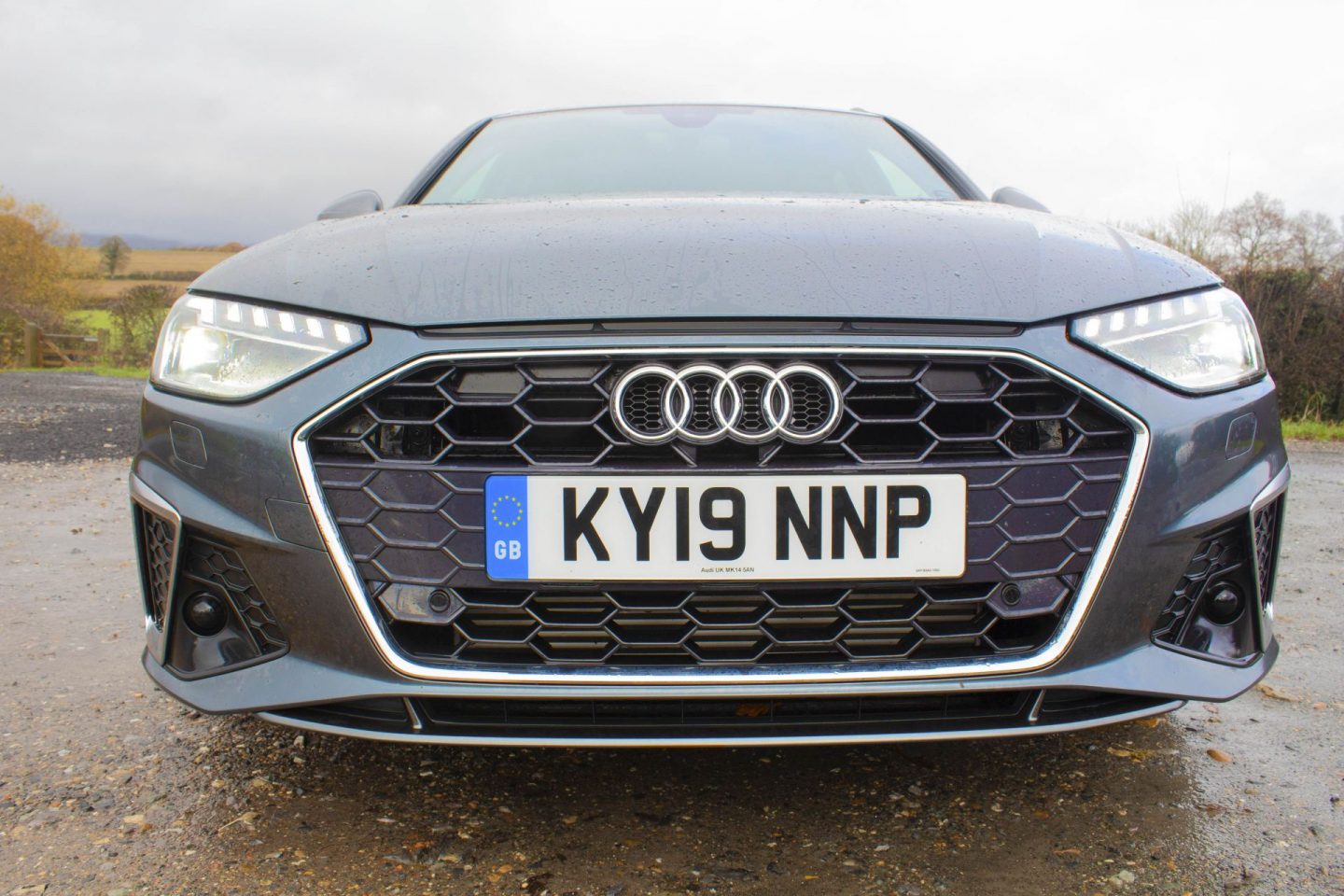 A great feature was the simple button release to collapse the back seats. This kept faffing around to a minimum while getting that Christmas tree in the back of the car.
Final thoughts on the Audi A4 Avant, price and further information
The A4 Avant coped well with a week of school runs, visiting Lidl, getting our Christmas tree and most of it driven in appalling conditions. Fuel efficiency was reasonable. I'd estimate it came in at just under 40 miles to the gallon. We had more than enough space for a family, Christmas tree and shopping in the car.
As I said at the start, Audi A4 Avant is a workhorse, albeit a glamorous one. I often see mums and dads driving them. If you need more space than say an Audi Q2 or Q3 can provide, A4 Avant would be a good choice.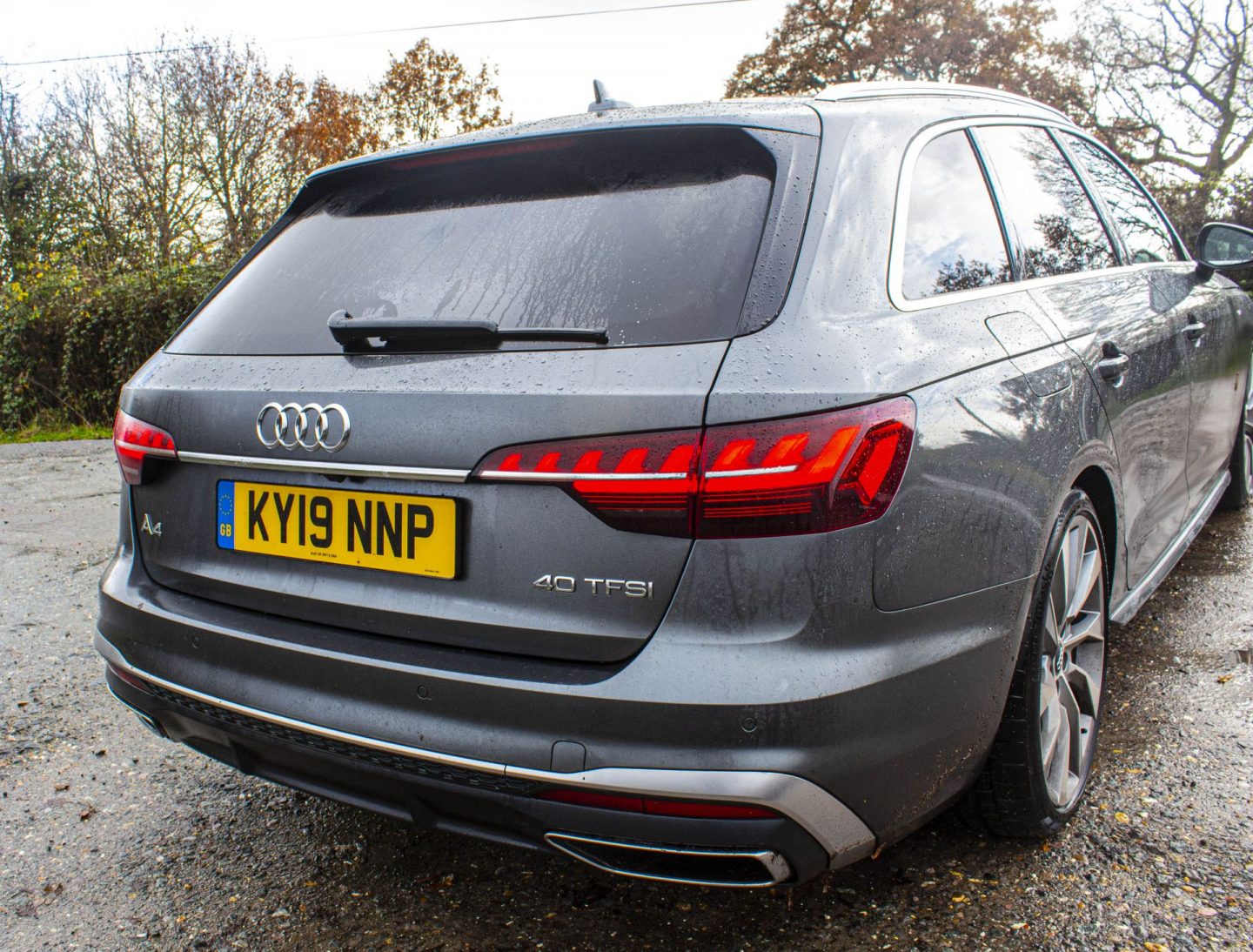 The demonstrator I was driving had a price tag of just under£45,000 with various optional extras. It is, however, available on the road for £37,635, several thousand pounds less than the A6.
If I were advising someone wanting to buy an Audi Avant for their family, I'd suggest going for the A4. The additional extras and higher specification trim and lighting on the A6 are nice, but for the family market, the A4 is a decent, solid vehicle.
Further information about the A4 Avant and the rest of the Audi range can be found on its website. Have a good look because the Audi range is very diverse and there's a good chance you'll find something that interests you.
Disclosure: I was loaned at Audi A4 Avant for the purposes of producing this review. Thoughts and opinions entirely my own.