A short while ago, the UK Government published a report stating that sales of electric cars and vans would overtake petrol and diesel vehicles by the mid-2030s. Doing the maths, that means there's a very good chance my kids will learn to drive in an electric vehicle (EV). Getting the infrastructure in place for such a shift presents a major challenge as most families would need a domestic charging point installing at home.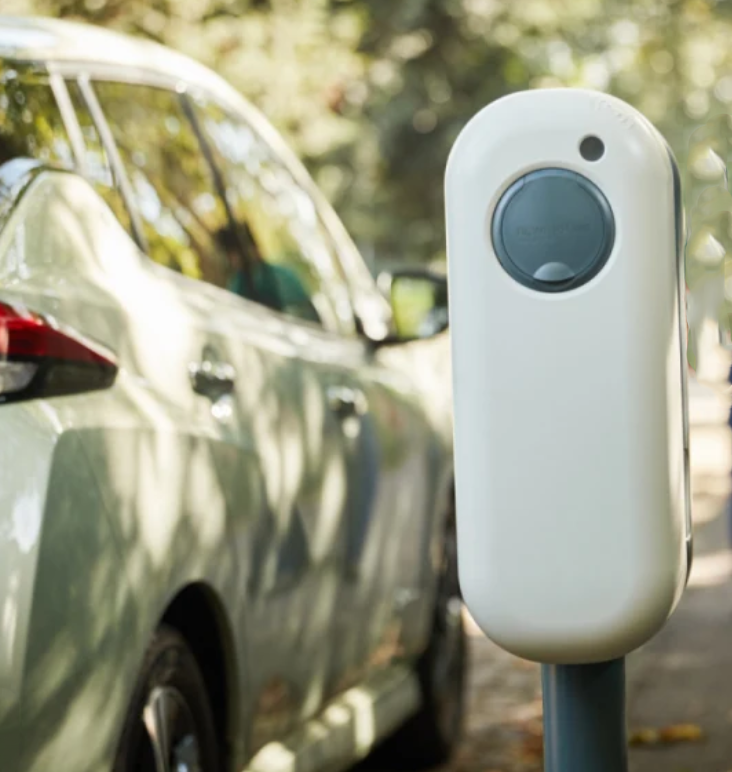 It may present a challenge, but it's not insurmountable, thanks to the development of products like NewMotion charging points. As it happens, I have a story to tell about why domestic charging points for EV vehicles are so vital.
A little while ago I did an experiment when I drove five different electric cars in five days (you can read about it here). On the final day I drove what many consider to be the top of the EV food chain: A Tesla Model X.
It was a magnificent car and my kids didn't want me to hand it back. It was such good fun to drive I kept taking it out, purely for the fun of it and I ran the battery down to about 9%. I plugged it into the mains to charge overnight thinking it would improve things hugely.
To my great surprise, the overnight charge did nothing to increase the battery's charge at all. In fact, the charge had decreased by 1%. I mentioned this to the guy who loaned me the car and he said this was not uncommon and that it was much better to use a charging point because they are so powerful.
As if to prove the point, NewMotion says it chargers are 60% quicker than a regular 230v feed. They can be installed inside or outside using a regular domestic, single-phase grid connection (although a three phase connection will speed up the charge time) and the chargers are smart, so you can get updates on your wireless device and see how charging is proceeding.
For domestic customers, prices start at £359. That said, NewMotion does also serve the commercial market.
My eldest daughter Helen asked me earlier this week if we would get an EV any time soon. I said I was very hopeful our next vehicle would be electric.
The question is, with EV cars and vans becoming increasingly common, would you consider getting one and would you consider getting a charging port any time soon?
I see more and more of them around and hadn't appreciated they were so reasonably priced. Of course if our next family car is to be electric, it'll have to happen!
Interested in this blog post? Well have a read of these...