When test driving a car, there's nothing like going on a road trip. This is exactly what we did with the Audi Q7, taking it from London to Glasgow and back.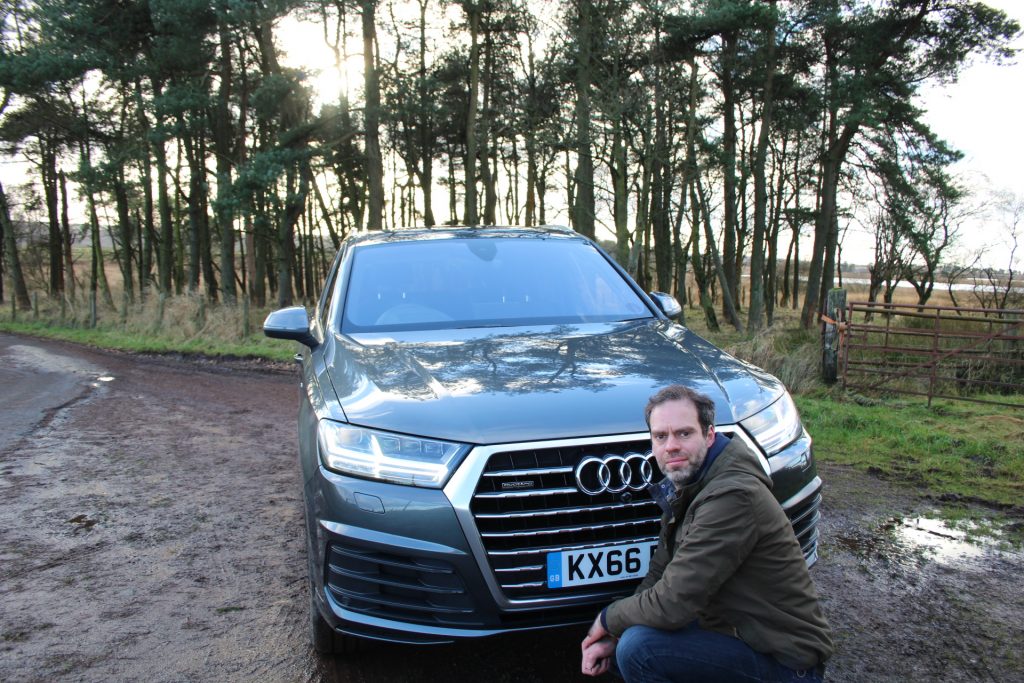 This is one of the largest in the Q-range of Audi vehicles and very different to the Q2 which I wrote about last year after its launch to the UK market. The Q7 is a high specification vehicle packed full of amazing features. Reading about it makes it sound impressive, but is it any good and is it suitable for a family like mine with young children?
As I often do with car reviews, I've made a video. Please do click on play below to watch it and read-on for additional detail.
First impressions
When the car was delivered, I had two immediate thoughts. The first was: "wow this is big" and the second was: "that's an impressive looking dashboard and console."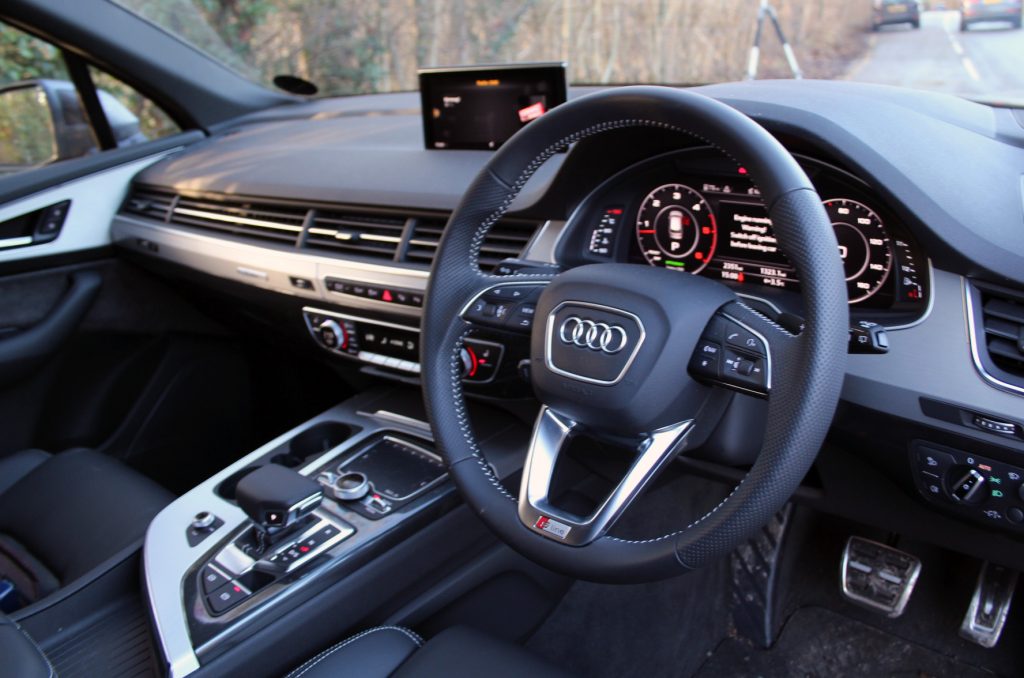 At five metres long and a touch under two metres wide, this is a large vehicle. Even so it is very easy to drive and exceedingly comfortable.
The important stuff. . .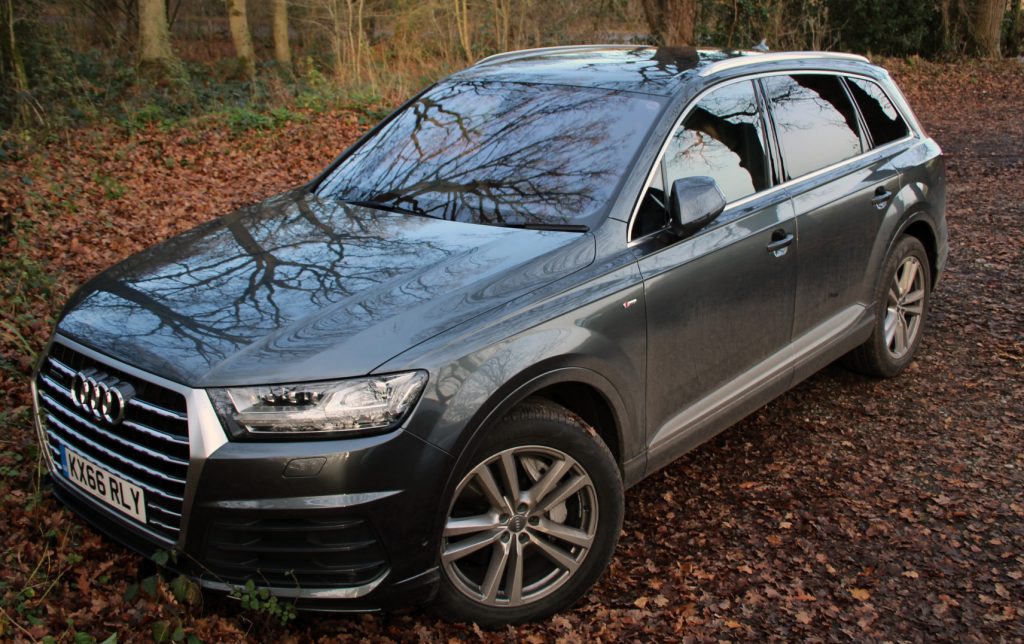 There are several engine options to choose from, although the model I drove had a three litre, V6 diesel engine. Sound proofing was superb. No matter what speed or gear you were in, engine noise inside the car was minimal.
This version was also equipped with an eight-speed Tiptronic automatic gearbox (that can be over-ridden using paddles on the steering wheel). There are various drive options including dynamic, off-road and efficiency.
Being a Quattro, the Q7 is four-wheel drive. I didn't get the chance to take it off-road, but I did take it along some very rural Scottish back roads in addition to motorways. It coped admirably with everything I threw at it.
I have to say the Q7 made the journey from London to Scotland incredibly easy work. With a large, comfortable seat in a brilliant driving position, I simply put the car in cruise control and let it do the work.
Specifications
Length / width / height:  5052mm  / 1968mm  / 1741mm /
Transmission: Eight speed automatic Tiptronic gearbox
Engine size: Three litre V6 diesel
NCAP safety rating: Five star
Fuel consumption: Audi's figures suggest between 42 and 50 miles to the gallon depending on conditions (We got between 30 and 40mpg)
Road fund: £185
Other features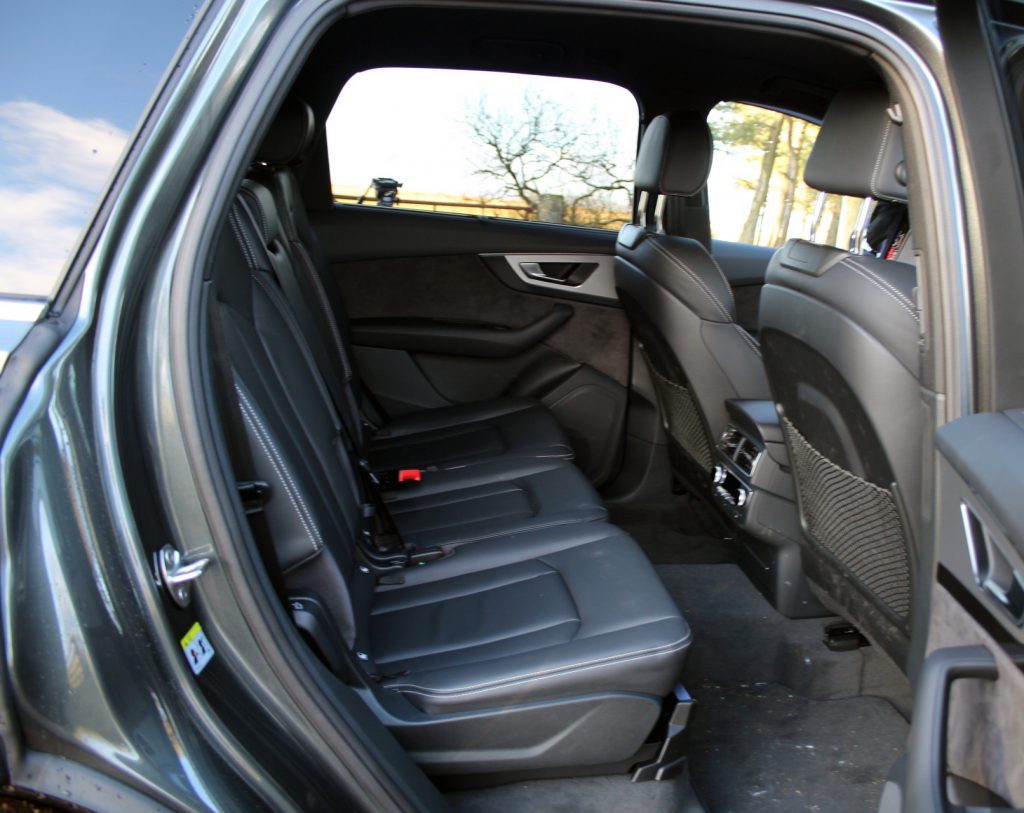 I really don't know where to start with listing my favourite features. The Q7 has so many of them.
It has a 'driver assist' function that will effectively drive the car in a traffic jam. I didn't get a chance to use this personally, but I have seen it done. It is impressive and a sure sign driverless vehicles can't be that far away.
The Q7 also has 'park assist', which means the car parks itself. I used this several times and it was generally very good. Oddly, however, on one occasion the Q7 parked itself diagonally in a parking bay. This took me a little by surprise to say the least!
The lighting on the interior is just amazing. No photograph I took did it justice so I am going to let you use your imagination. Each seat has an individual overhead light. In addition to this: foot wells, storage areas, side pockets of the doors, just about anywhere you might store items had LED lighting. In addition to this, the exterior door handles also had a little LED light so you could see where to reach out at night.
Other features included:
ISOFIX points for car seats
Very clear proximity indicators on the wing mirrors which were great for motorway driving
DAB radio
A nifty feature so your speed and satnav directions could be projected onto the bottom third of the driver's windscreen
Heated front and rear seats
Individual heating control
Two seats in the boot that converted the car into a seven seater
Leather seats.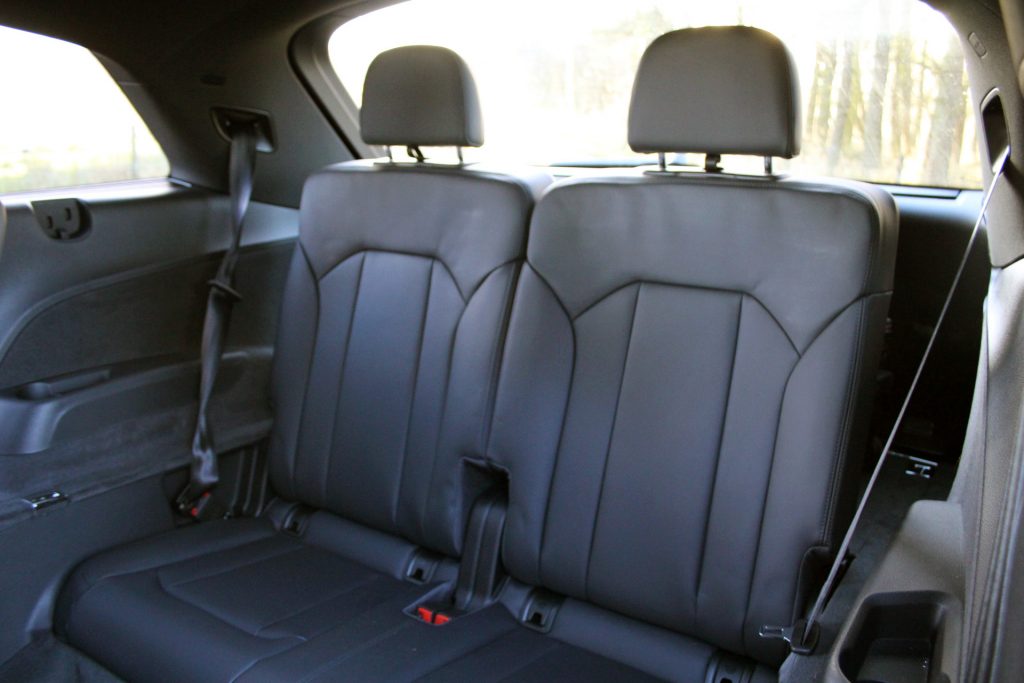 The model I tested also had non-standard features including tinted windows, self-closing doors and built-in sunshades. My kids made good use of these. The fact they were built in meat they weren't going to go missing like the removable shades in our own car. I should also point out that some of the interior lighting did not come as standard.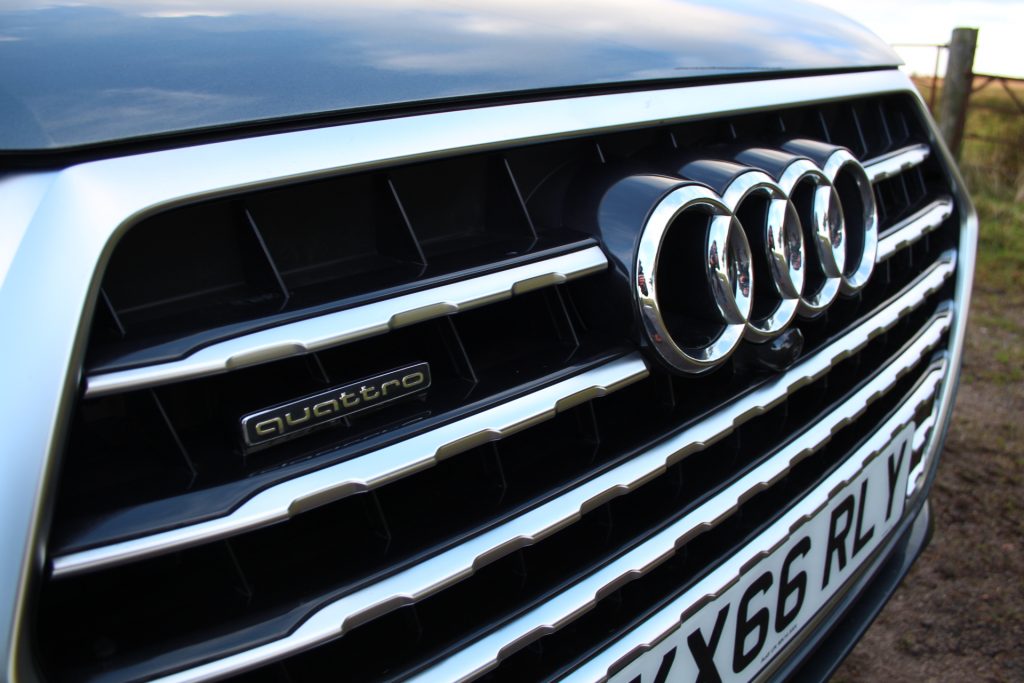 The cost
On the road you can buy an Audi Q7 for £54,000. The model I was testing would set you back around £65,000 because of the optional extras.
Is it a family car?
When I do car reviews, I generally look at the vehicle and consider whether I feel it is a good car for the family market. With the Q7 I initially thought I wouldn't do this as I felt it was a bit too good as a family run around.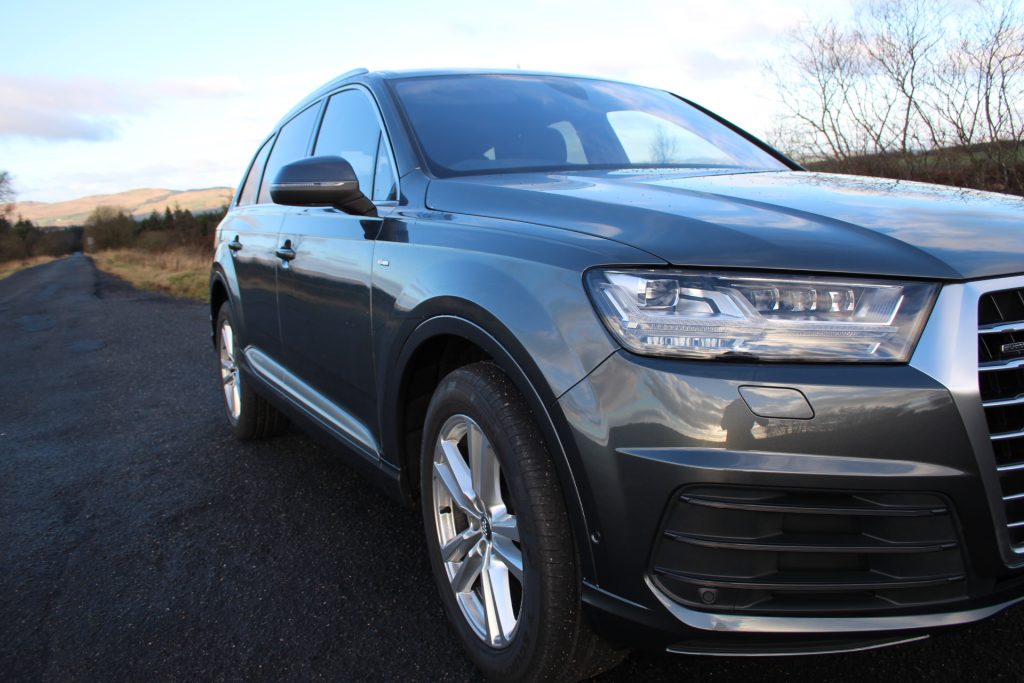 Having driven over a thousand miles in it, I think it would be a fantastic family vehicle. It has lots of space, family friendly features such as ISOFIX points and the seats in the boot and little ones have their own lighting and temperature controls.
You would, however, need to feel happy spending £55,000 on a car and also feel happy having youngsters climbing all over such an expensive vehicle. I personally don't have that sort of money to spend on a car, but if I did, I can't pretend otherwise, the Q7 would go on my wish list.
If you don't have a family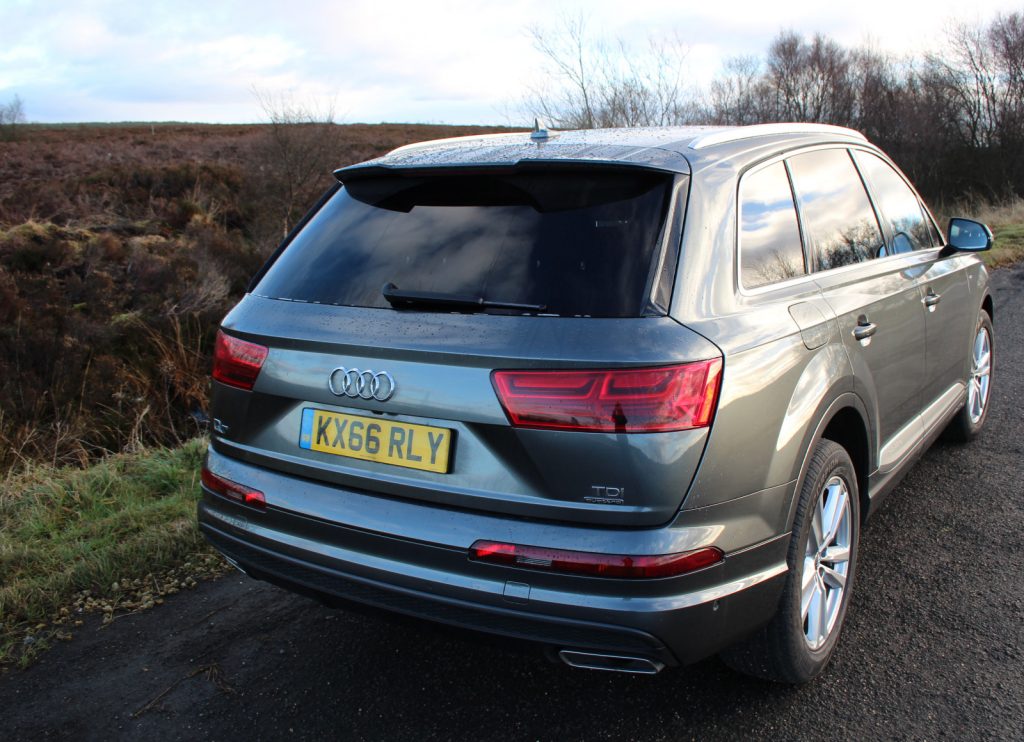 If you're not driving kids around, you would be free to enjoy the Q7 without having to worry about the kids spilling yogurt drinks over the leather seats. The only thing I'd question is whether you really need a vehicle of this size if you're not going hither and thither with your offspring and other family members.
Final thoughts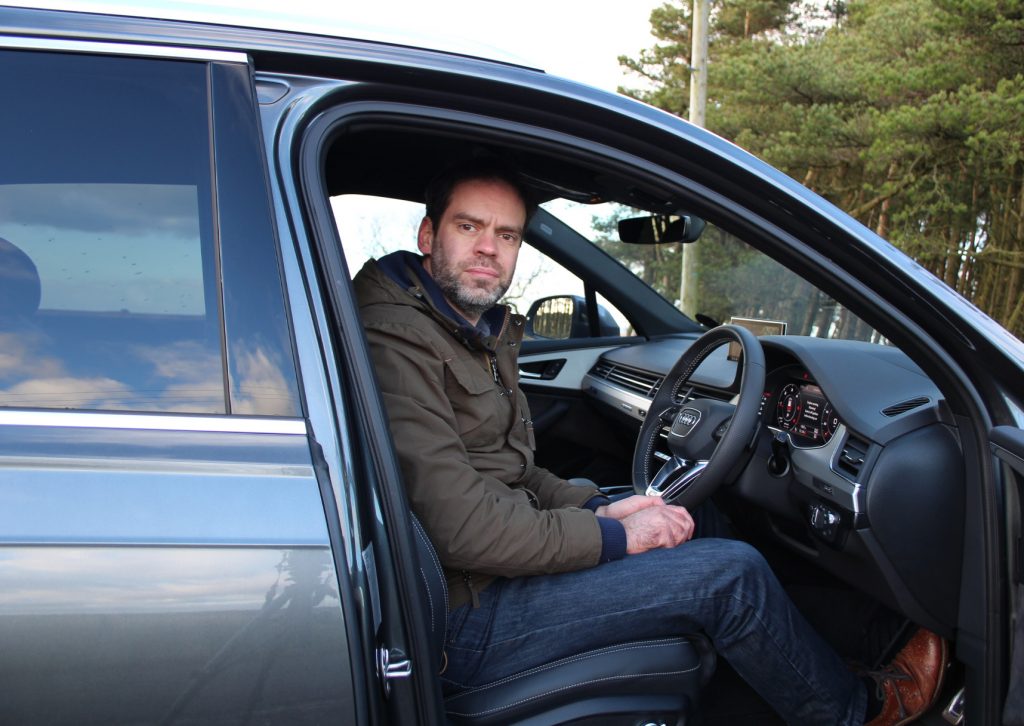 The Q7 drives well and looks good. It's an aspirational vehicle. The cost may be an issue for those looking to buy a family car. If you have the funds, however, why not treat yourself?
More information about the Audi Q7 can be found online on the Audi website.
Disclosure: An Audi Q7 was provided for review purposes. Thoughts and opinions entirely my own.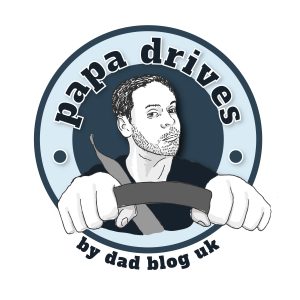 Interested in this blog post? Well have a read of these...