"Daddy, I don't want to go for a walk," said Izzy. We'd spent most of the day inside either doing domestic chores or at Helen's gymnastics class. being a beautiful autumn day, I wanted the kids and I to get out and enjoy some fresh air, hence why I insisted we go for a walk. As you can tell from Izzy's response, she wasn't so keen on the idea.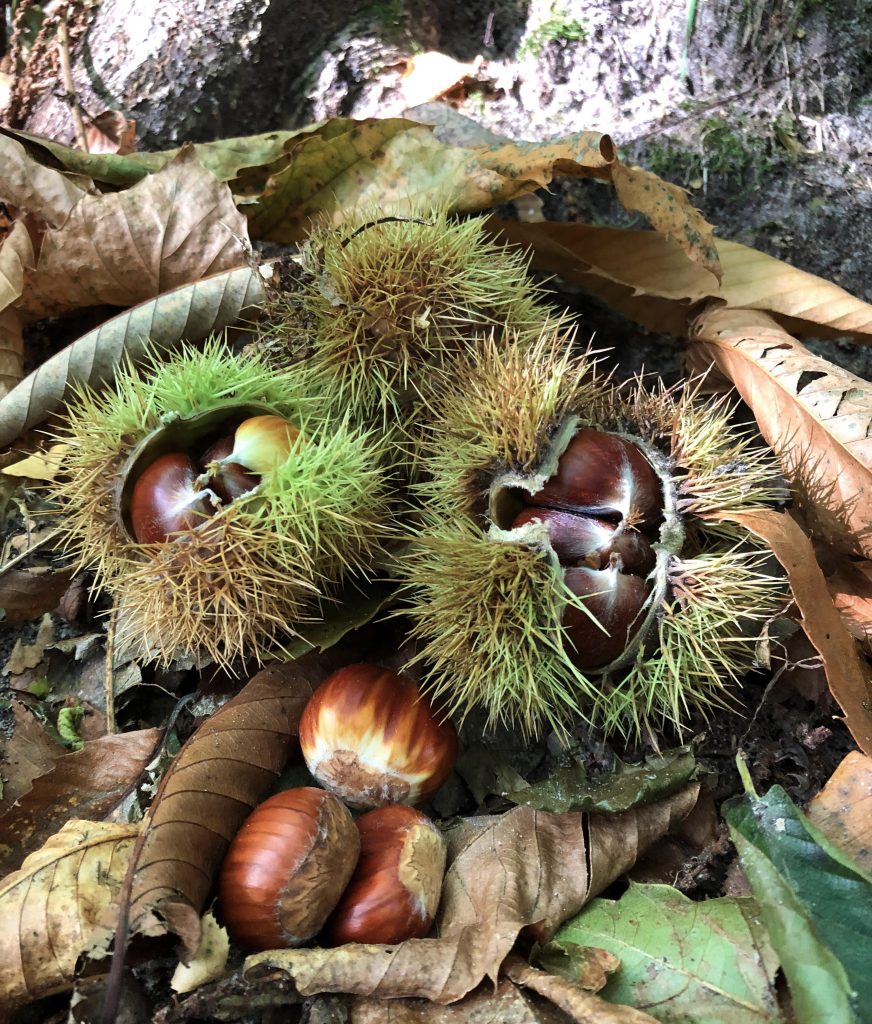 About an hour later, we had to go home. "Do we have to go home?" asked Izzy. "I love it here," she added.
Sometimes as  a parent, you simply know what's best for your kids and have to plough ahead with your plans, regardless of any resistance you might meet. Clearly this was one of those times!
While Helen and Izzy climbed trees and explored the forest landscape we were walking through, I couldn't help taking photographs. With horse chestnuts on the ground, the leaves on the trees turning golden brown and freshness in the air that you only experience in September, it was clear that autumn has arrived.
For days I had been walking or driving past the most autumnal of scenes and promised myself I'd get out with my camera. This had been my intention during yesterday's walk and while I had remembered to bring my camera with me, I had failed to put a memory card in it so it was useless.
The above picture was taken on my phone. This is the kind of scene you only see in autumn. There's nothing technical behind this picture at all, it's just very seasonal and it has some surprising detail, especially for a picture taken on a phone.
I have to ask, for those of you with children, do you meet resistance when the idea of walk is mentioned?  Do you find, once you have got your offspring out of the house, that they enjoy going for a stroll? Finally, do you like this picture? Does it remind you of autumn?
Going on this walk was definitely worth it for Helen. Another family had been crowding round a tree while their kids' climbed it. When they'd moved on, Helen had a go a few a climbing the tree herself and found a £10 note on the floor. We decided to run after the family to see if it was their's. The dad conceded it probably had fallen out of his pocket, but said Helen could keep it for being so honest!
If you enjoy photography, I encourage you to click on the badge below. This will take you to a bloggers' linky called #MySundayphoto. it's hosted by a wonderful blog called Photalife and you can see and explore imagery taken by a variety of others active in the blogging world.
Abou
Interested in this blog post? Well have a read of these...