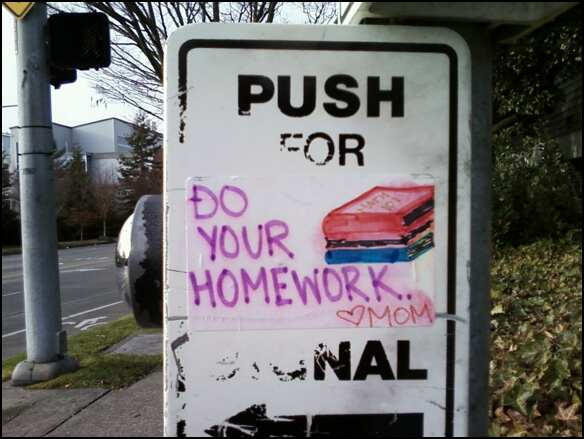 My eldest daughter, Helen, recently started Year Two at primary school. As she's getting older, her education and the teaching methods used are getting more formal. This is hardly surprising, it's what you'd expect.
There has, however, been one very significant change; homework. The quantity and variety of homework has increased exponentially.
It isn't the first time I've written about this subject (see here and also here). It seems, however, that the fears I expressed in those earlier blog posts have come to pass.
In Reception and Year One, homework largely consisted of reading. Now Helen is six years of age and in Year Two, she's expected to read every night. In addition to this, she is expected to undertake oral maths homework where we discuss a few different maths problems. On various days during the week, she is also meant to be doing a literary exercise, written maths exercises and learning spellings for a test that takes place ever seven days (note to non-UK readers; Year Two is, confusingly, the third year of formal schooling for children aged six to seven).
By the time you've done 10-15 minutes of reading, your oral maths homework and another exercise, you don't get much change out of 30 minutes. If fact, it's quite a struggle to complete within 30 minutes. Luckily Helen is very driven and thoroughly enjoys her learning so we're coming up against minimal resistance to completing her homework. It is, nonetheless, quite a task to fulfil when you have another child to look after and need to get both kids fed and bathed before bed.
Despite my use of the term "we're" in the previous paragraph, it is an undertaking that I largely have to deal with on my own. My wife is out of the house for 12-13 hours a day. She often gets home when the kids are in the bath. Helen has to do her homework before my wife returns or else she is simply too tired and that would be unfair on her.
This leaves me with a dilemma; what do I do with my toddler while her older sister completes her school work? I've tried giving her arts and crafts and other activities to keep her entertained. When I do this, I can guarantee she'll get stuck and need help, thereby breaking her sibling's concentration.
Thus far, I have caved in and resorted to screen time to keep her occupied while I focus on overseeing homework. Regular readers will know how much I hate doing this. We're only four weeks in to term, I'm sure I'll figure something out as time goes on. For now 'though, it's the one fix that keeps my youngest child occupied while I deal with her big sister.
Homework is also curtailing participation in other clubs and activities. In total the girls do four a week, two of them on week nights. Although there are activities Helen has expressed an interest in, I just don't think it's feasible to take on any more right now. Once Helen has participated in an after school activity, completed homework, had a bath and eaten, it is time for bed. On the days an afterschool activity takes place, the evening routine tends to run behind schedule, thereby leaving mum and dad with little time to spend in each other's company once the kids are asleep (needles to say, mum will almost certainly have to work late at least once a week).
I've spoken to other parents. I know I'm not alone in facing with this issue. Nonetheless, I'm also not suggesting homework is a bad thing. Academically Helen and her peers are far more advanced than I was at their age. Modern teaching methods, of which homework plays a part, must be partly responsible for this improvement in standards.
Even so, the expectations for Year Two children have been increased and I am reeling at the impact it is having on family life. It's quite a struggle fitting it in while also giving both my kids the opportunity to undertake fun activities and get them to bed both calm and on time. It just strikes me that it's a bit too much and the policy makers in the Department for Education haven't really considered how much pressure this amount of homework can place on a family with more than one child.
Things will only get more complicated when Toddler Adams starts school. At least in her case I'll be ready for the sharp increase in expectations when she starts Year Two.
Can you relate to my concerns about homework? How do you deal with homework in your household? Are you for against children of Helen's age receiving so much work to do in the evening?
Pic credit: Cat Branchman. Sourced from Flikr.com and reproduced under Creative Commons agreement.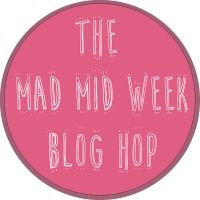 Interested in this blog post? Well have a read of these...