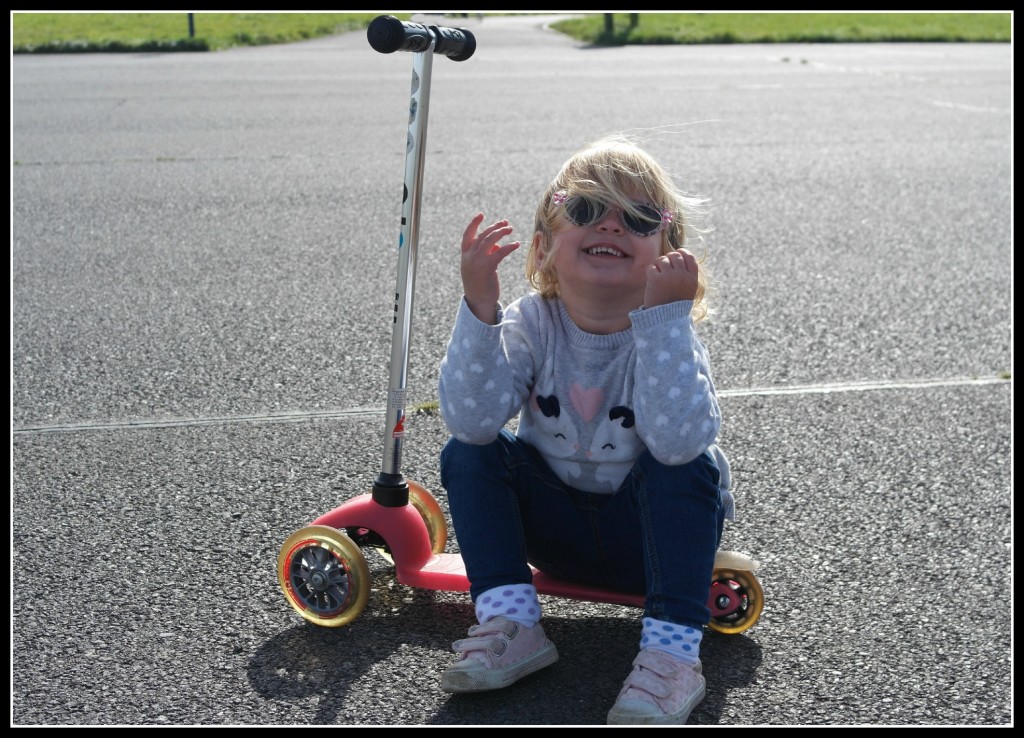 A few days ago I took Toddler Adams out with her scooter. She's surprisingly good at using it and we had several races. It goes without saying she won all of them.
After burning off some energy she sat down on her scooter and I managed to get this shot. I love the expression on her face, in particular the smile. The sunglasses, which belong to a friend of hers, add a certain something to the image. Regular readers will be aware this isn't the first time Toddler Adams has appeared on the blog wearing shades (and, yes, she is wearing odd socks. Judge me).
I know what you're really after is the technical info so here you go. The image was taken either on smart or aperture mode, I can't remember which but as you can see, the aperture is quite tight at f8. ISO was at 100, focal length 50mm and shutter speed 1/250 of a second.
I've linked this up to one of my favourite linkies, #MySundayPhoto. Do click on the badge and pay the linky a visit for more great imagery from other bloggers.
Interested in this blog post? Well have a read of these...