Over recent weeks, I've taken a lot of photographs of reflections. You can expect one or two more to appear on the blog in the weeks to come, but here's one I took on a rail station platform a few days ago.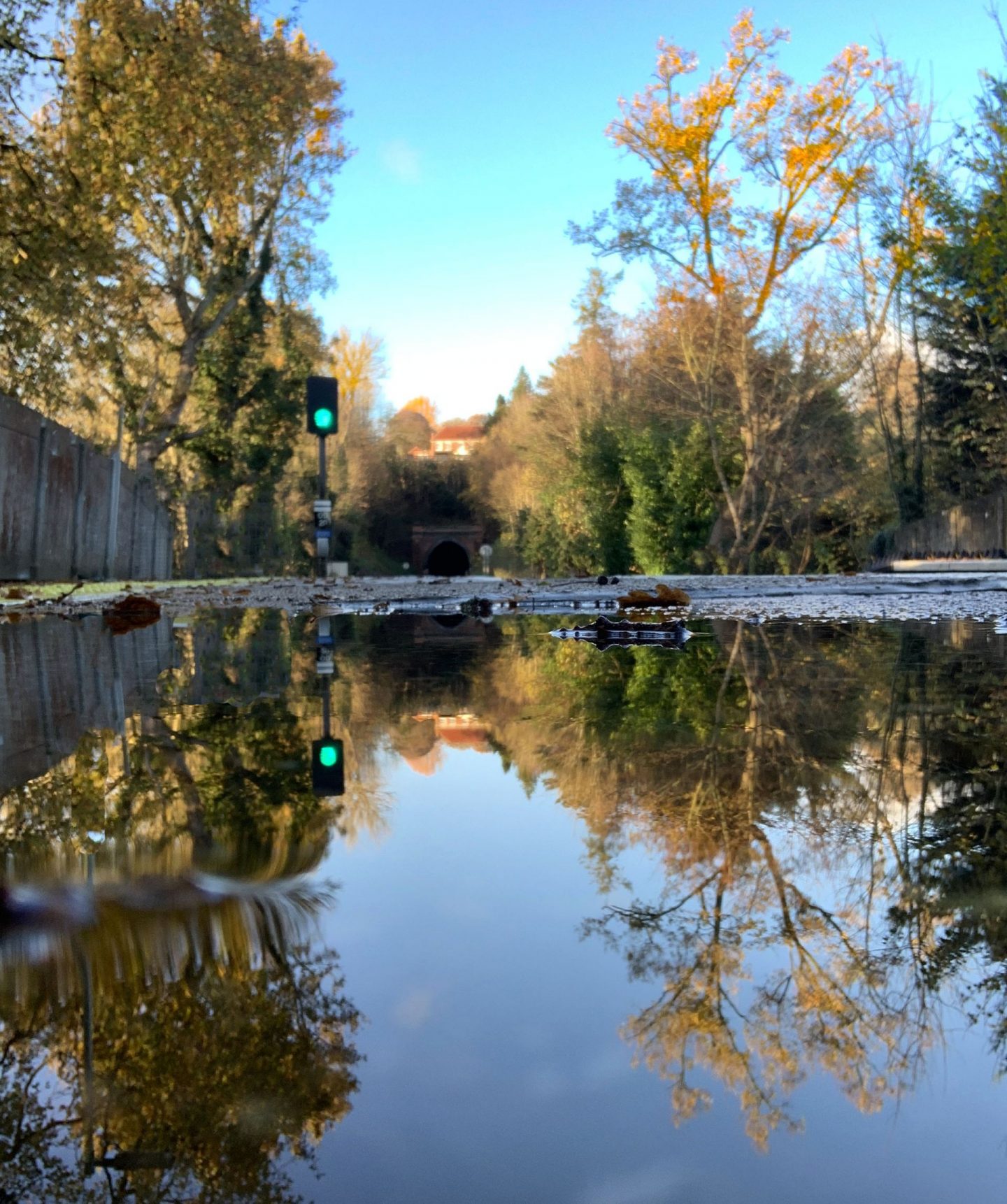 I was with Izzy, my youngest daughter at the time. It was the most glorious day and the bright sunlight was creating beautiful reflections in puddles that had formed on the platform.
Izzy loves to get involved when I take photos and so we spent a bit of time getting different pics. As I didn't have my camera with me we used my phone. I love the clear colours of this image and the clarity of the reflection. It's surprising actually because the puddle really was manky!
It was a very unlikely place to find such a beautiful scene. That's my opinion anyway!
Talking of old puddles, here's a night time image I took a few weeks ago. It was of Christmas decorations reflected in a different puddle that was, if anything, even more manky!
As I often do with my photography posts, I have added this to the #MySundayPhoto linky hosted on the Darren Coleshill photography blog. Follow this link to visit the linky and see what other keen photographers have been up to.
Interested in this blog post? Well have a read of these...