Three, two one, blast off. This is a picture of a home-made rocket captured at the very moment it left its launch pad.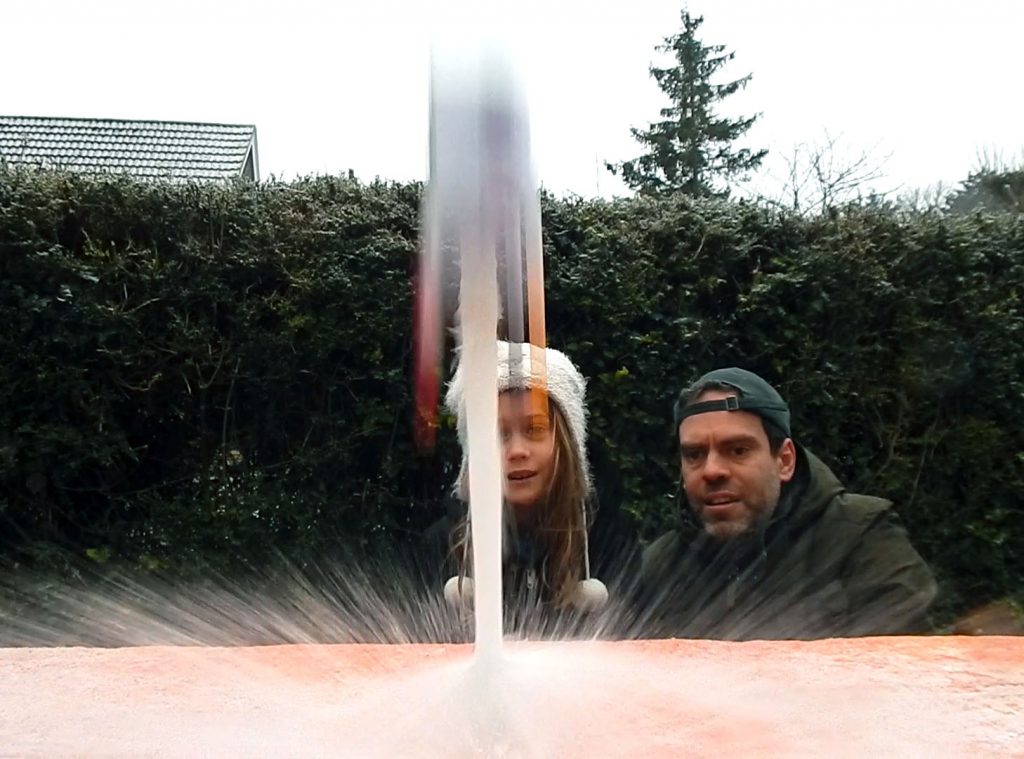 The picture is a still that I ripped from a video I recorded with Helen, my eldest daughter. I can't say too much about the film or experiment as all the details will be on my blog and YouTube channel in a few days.
Let's just say it was a spectacularly successful launch of a rocket made from an old plastic bottle and a couple of items from the kitchen cupboard. It was great fun to record and edit and you should see what happened a few seconds later after our bottle rocket flew into the air!
I will, nonetheless, apologise for my choice of headgear and the fact I am wearing it backward. Let's just say I was having a very bad hair day.
I've linked the image to the wonderful #MySundayPhoto linky hosted by the amazing Photalife.com blog. Please do click on the badge below to visit the linky.
Please do also come back and visit this blog in a few days' time. You'll be able to see exactly how we made this rocket and just how amazingly powerful the launch was. It would be a great half-term experiment to replicate at home if you want something creative and educational with your children.
In the meantime, if you want to see some of the other science videos I've recorded with my daughters, check out my #HouseofExperiments playlist on YouTube. Each video shows a simple experiment you can carry out at home.