This landscape shot was taken in Robertsbridge in Sussex, earlier this week. We'd been visiting Bodiam Castle and as you can see, it was gloriously sunny day.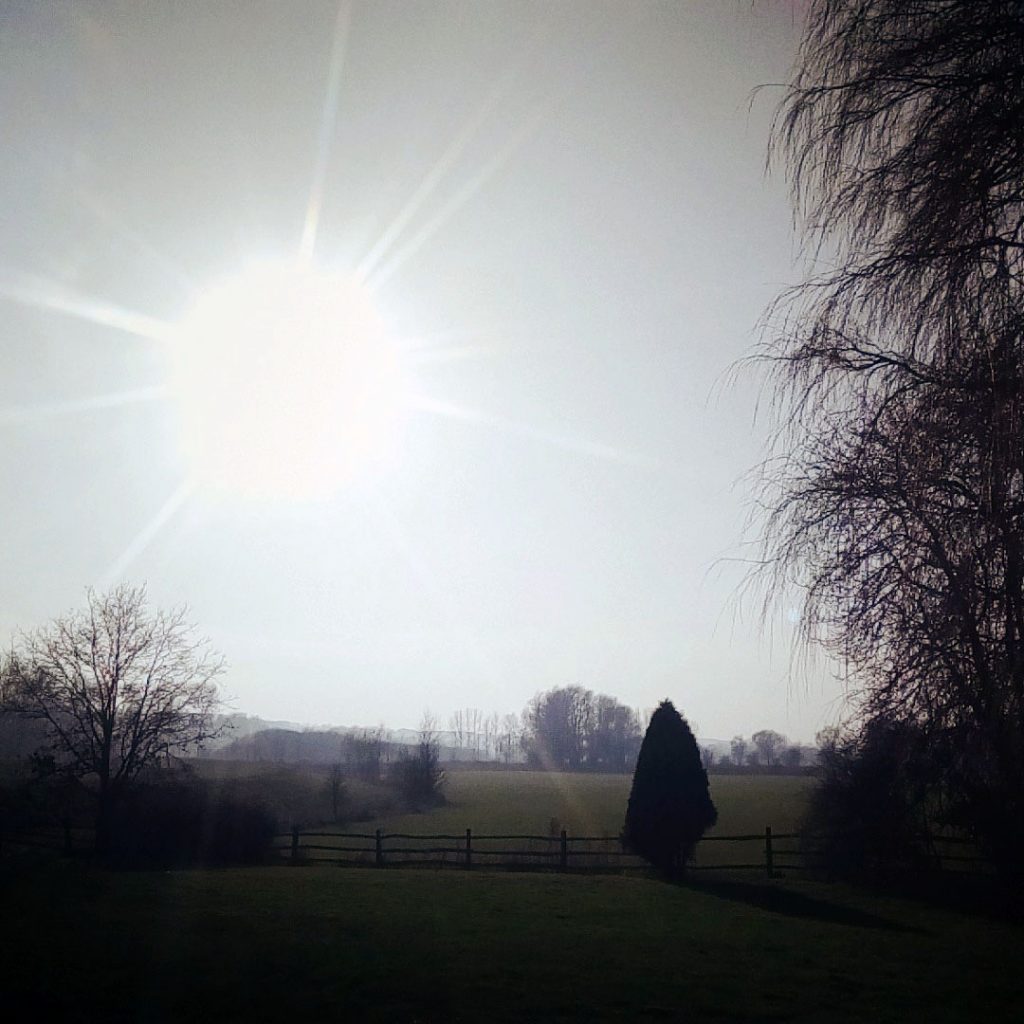 I wish I could tell you I took this picture. My eldest daughter, Helen, is responsible for the image and what's more, she took it using my phone.
She took loads of pictures but this one stood out. I love the fact the trees in the foreground are in silhouette and that mist is just visible in the distance. What really makes the picture for me is the sun and sun flare (I do like a bit of sun flare).
The trip to Bodiam Castle was a half term treat. It's a National Trust property and the kids enjoyed running around and getting outside on such a wonderful day.
I took some pictures of the castle itself on my DSLR camera. I shall be keeping those for another day.
I've linked this picture to the #MySundayPhoto linky hosted by the magnificent Photalife blog. Do click on the badge below if you'd like to see photography from other bloggers.
On a related note, if you saw the picture  I posted last Sunday of our 'Bottle Rocket Blast Off', you might like to read this follow-up blog post and check out the accompanying video. You can see exactly how we were inspired by the BBC's #TerrificScientific campaign to build and launch a rocket in our garden. Even if I say so myself, the video, which is only four minutes long, is an absolute classic.
Interested in this blog post? Well have a read of these...