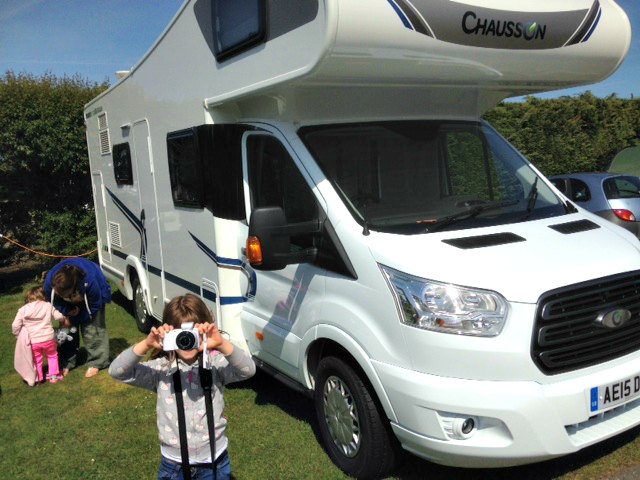 Every year Mrs Adams and I watch Glastonbury Festival on television. Every year Mrs Adams makes some remark about how it would be nice to go along with the kids.
Whenever such remarks are made, I find myself staring at her in disbelief, an ugly expression on my face. Although I haven't done either for a number of years, I have extensive experience of both Glastonbury and camping. I can think of little worse than to combine a rock festival, young children, sleeping in a tent and all the hygiene issues this raises (yes, I'm fully aware that comment will attract the ire of many readers but it's how I feel).
You see Mrs Adams has never been to Glastonbury Festival. Until last week, she had also never been camping.
Last week's camping trip came about because we were offered the opportunity to use a motorhome for a few days. It was made available to us by a rental specialist called Motorholme.
A break of this nature isn't the kind of thing I would normally do, but it seemed like a great way to introduce Mrs Adams to the concept of camping. I also thought the kids would love the experience.
Thankfully I was proved correct on both counts. Here's what happened.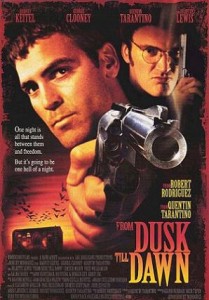 The motorhome was ginormous. It was a Chasusson Flash 25. It measured 8m in length, was 2.3 metres wide and 3.2 metres tall. Throughout the course of the weekend there were many, many bad jokes about the film from From Dusk Til Dawn, which stars George Cooney, Quentin Tarantino and Salma Hayek. In particular there were many comparisons between me and the winnebago-driving pastor Jacob Fuller who battled fearlessly against the vampires within the Titty Twister bar (if you're not familiar with the film, here's a synopsis).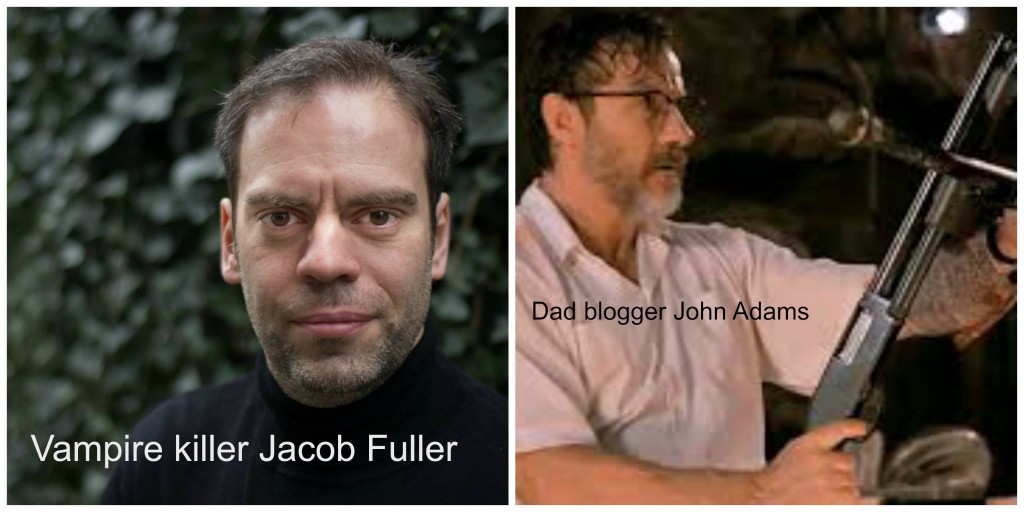 The vehicle could accommodate seven. There were bunk beds at the back for the kids, a comfortable double bed over the cab for Mrs Adams and I and by re-arranging the rear seating you could create another double and single bed.
For this particular venture, we visited Fairfield Farms campsite in Westham, near Pevensey in East Sussex. We went along with our good friends Howard and Beth and their young daughter. These guys are hardened campers and stayed alongside us in their own tent.
Our home on wheels had a fridge, small fridge freezer compartment, gas-powered grill and hob, small kitchen area with sink, chemical lavatory, shower and TV/DVD player (oh, and a USB jack for charging wireless devices). In theory it also had hot running water but I couldn't figure out how to make this work.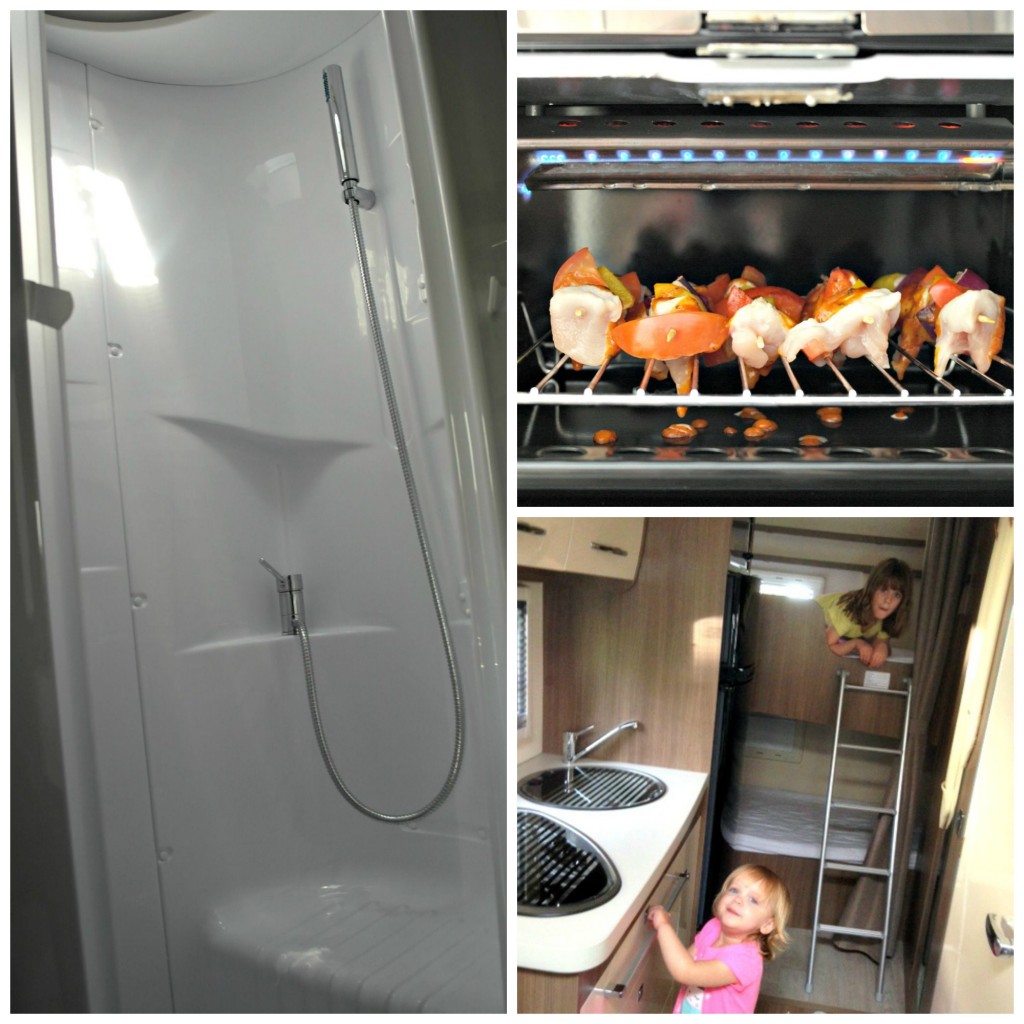 It was a bit claustrophobic at times but it was very comfortable and met our needs well. As for the kids, they loved it. Having bunk beds, neither child was particularly keen on going to sleep at night but once they did drift off, they slept for longer than they do at home.
There were ducks, geese, cunie cunie pigs, ponies and sheep on the campsite. We went for several walks to visit the animals and also spent a day visiting both Pevensey Bay beach and Bexhill on Sea.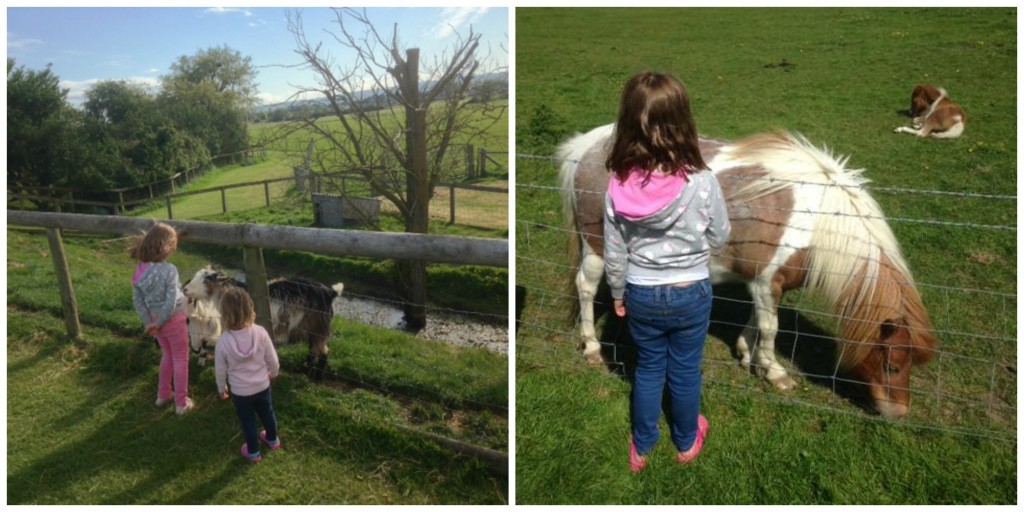 I'm not too sure how or why, but Helen, my eldest, developed a love of football on this trip. I think it was possibly having a large expanse of land to play on without the risk of accidentally sending a ball into a neighbour's garden.
There was some rain during our brief stay. Having a kettle and somewhere to sit down and have a cup of tea in the dry made quite a difference.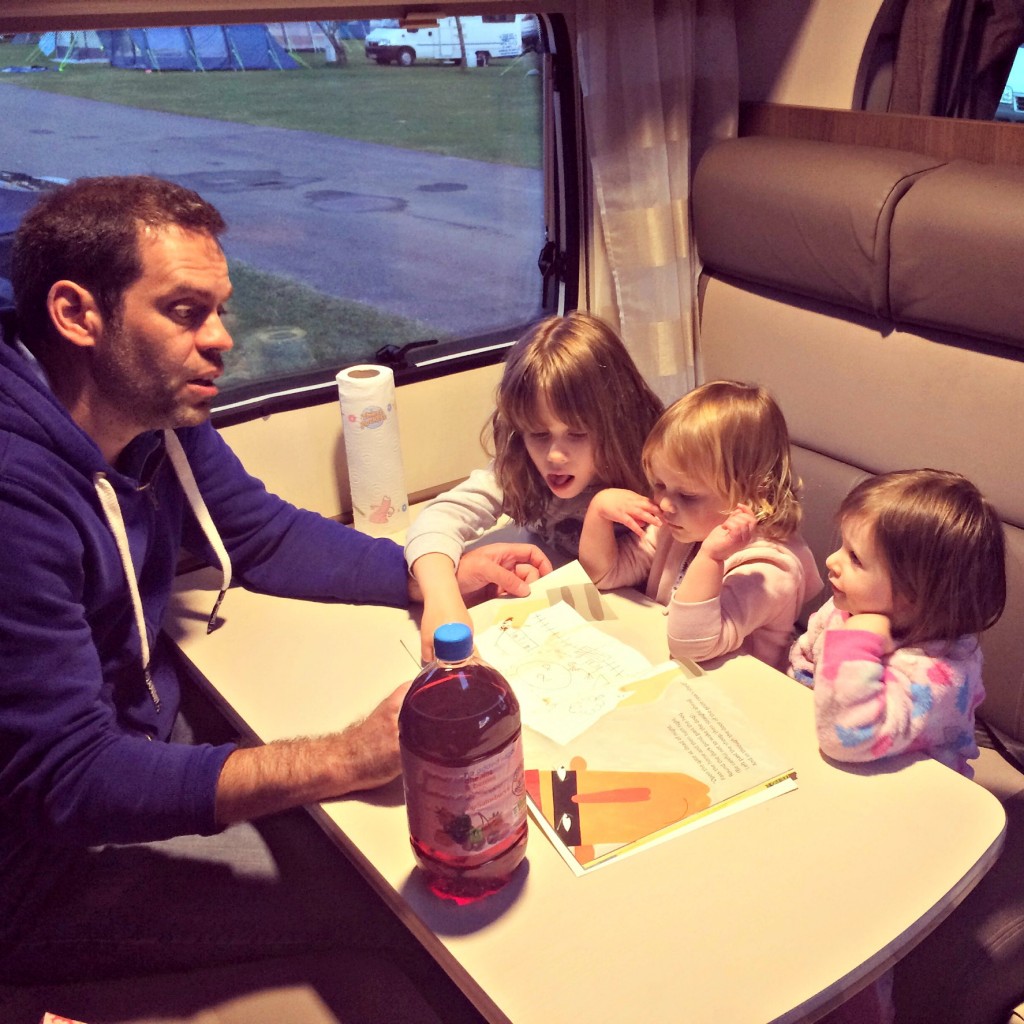 Would we go away using a motorhome again? I think the answer is yes. Two nights was probably about the correct length of time. In fact Mrs Adams has even made noises about sleeping under canvas (albeit in a destination like the South of France).
I can see many practical uses for a motorhome. Apparently they're used quite a lot on film shoots or at exhibitions or shows when people need to live on site for a couple of days. As it happens we have a wedding to go to later this year. We've been advised that accommodation could be an issue and we're seriously considering hiring a motorhome to get around this. It would give us space to store clothes, cook our own meals and avoid running up huge bills eating out.
In terms of cost, you can hire a motorhome for as little as £99 but for our trip it would have cost several hundred pounds. There are, however, many different variables and different packages available so you can probably find something that meets your needs.
Disclosure; A motorhome was provided to us for the duration of the trip by Motorholme. Thoughts and opinions are my own.

Interested in this blog post? Well have a read of these...