Regular readers of this blog will know I am a big fan of French men's fashion chain Celio*. Having written about my experiences of shopping with the brand, I was recently invited to Paris so I could appear in a film the company was producing.
At long last, I can show you the video! Yes, that's me, in the back of a Hacnkey Carriage in central Paris talking about Celio*, the company's new website, men's fashion and my blog.
I'm sure any Brits watching this will enjoy the references to the Sex Pistols, Clash, red telephone boxes and Margaret Thatcher. I wasn't involved in editing the film so I was fascinated to see Britain is viewed this way by its European cousins. Bearing what what I recently wrote about Scottish independence, it was also a delight to be referred to as English.
This all came about because of a comment made at this year's BritMums Live conference by Emily Johnston of Fashion Foie Gras. I wrote about what happened for the BritMums website and you can read the original article here.
I hope you like the video. Please do leave a comment telling me what you think.
I was compensated for participating in this film shoot.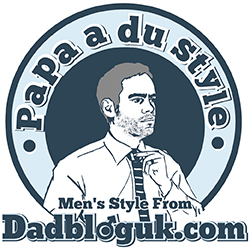 Interested in this blog post? Well have a read of these...