After weeks of preparation, many mice pies and a lot of singing carols, the big day has finally arrived! Question is: are you ready for Christmas?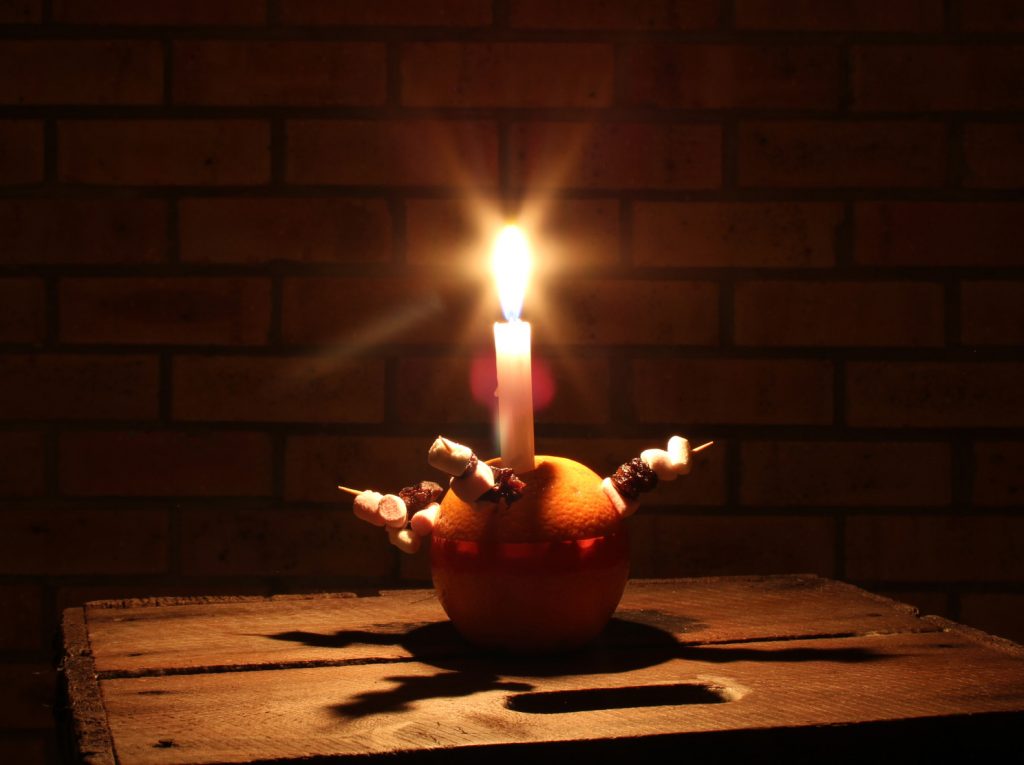 Don't answer that. Mrs Adams and I have already come to the conclusion that we will have to "pop out"  to get a few last minute essentials, probably from a service station.
Anyway, I simply wanted to wish all my readers a very happy Christmas. Whatever you are doing and however you mark the celebration, I wish you peace, love and prosperity.
For those of you into photography, the image of the Christingle was shot using a 30 second exposure time in a room with no artificial light source whatsoever. I have linked this post to the magnificent #MySundayPhoto linky hosted by the Photalife blog (click on the badge below for more).
Once again, I wish you all a very happy Christmas. I'm now off to spend some time with the family.
Interested in this blog post? Well have a read of these...