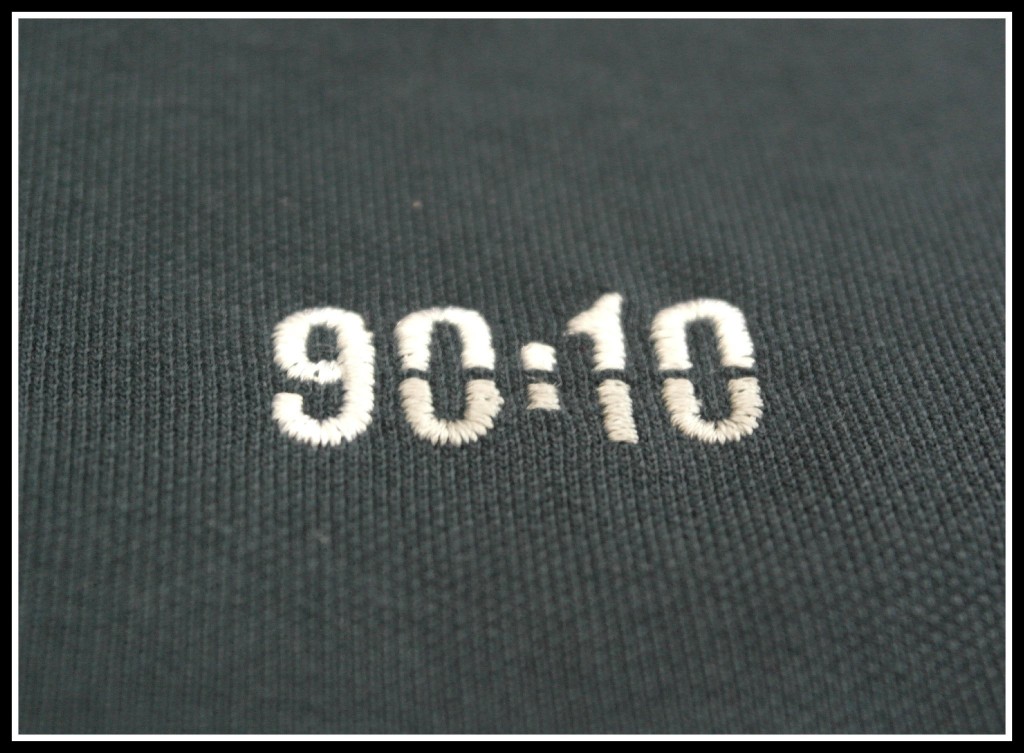 A relatively new label, 90:10 is a men's clothing label aimed at men who accept they are grown up, but still want to have some fun. The clothes in the range reflects this. These are casual items; hooded tops, sweat shirts, tee shirts and polo shirts.
The inspiration for the label came when the founder, Dan Glatman, had a late night conversation with his neighbour. The pair were discussing being grown up and having responsibilities and Glatman remarked; "when it comes to me having to accept that I'm now a grown up…I'll go to 90% but no higher."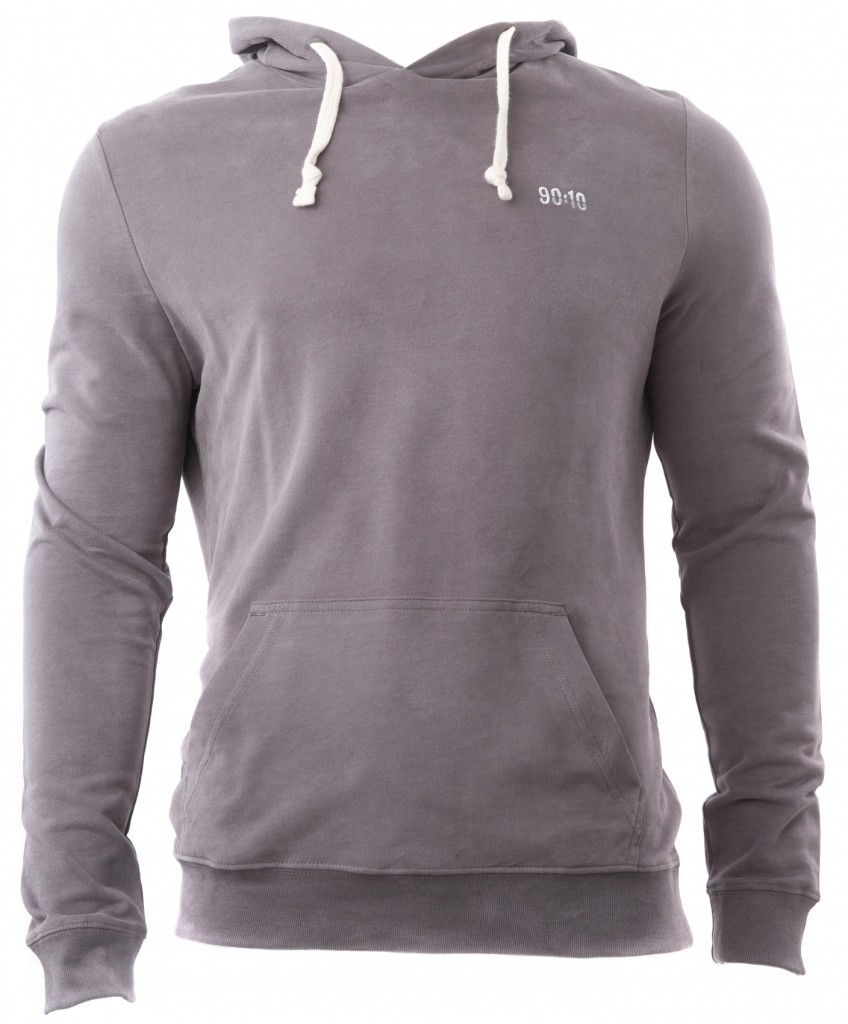 Paul, the neighbour, happened to work in the fashion industry and said Glatman should get this printed on a tee shirt. Thankfully Glatman went for a better option and got the logo embroided instead.
I've been looking over a couple of items from the range; the "signature" pullover hoodie and the classic pique polo shirt. The hoodie is exactly the sort of thing I'd wear when inline skating or doing some kind of outdoors activity. It's a very straightforward design with a large pocket at the front.
For a hoodie, it's made from a reasonably thin fabric. I guess this is because you'd wear it when doing something physical so you may not need a heavy jumper.
On the surface, the polo shirt looks very typical with pique weave fabric. Look closely, however, and you'll see the seams feature some heavy duty stitching. This is a hard wearing garment that is clearly designed to take some abuse. I imagine wearing it on the beach where you might be sipping a cool drink one moment and playing volley ball the next (…if only!).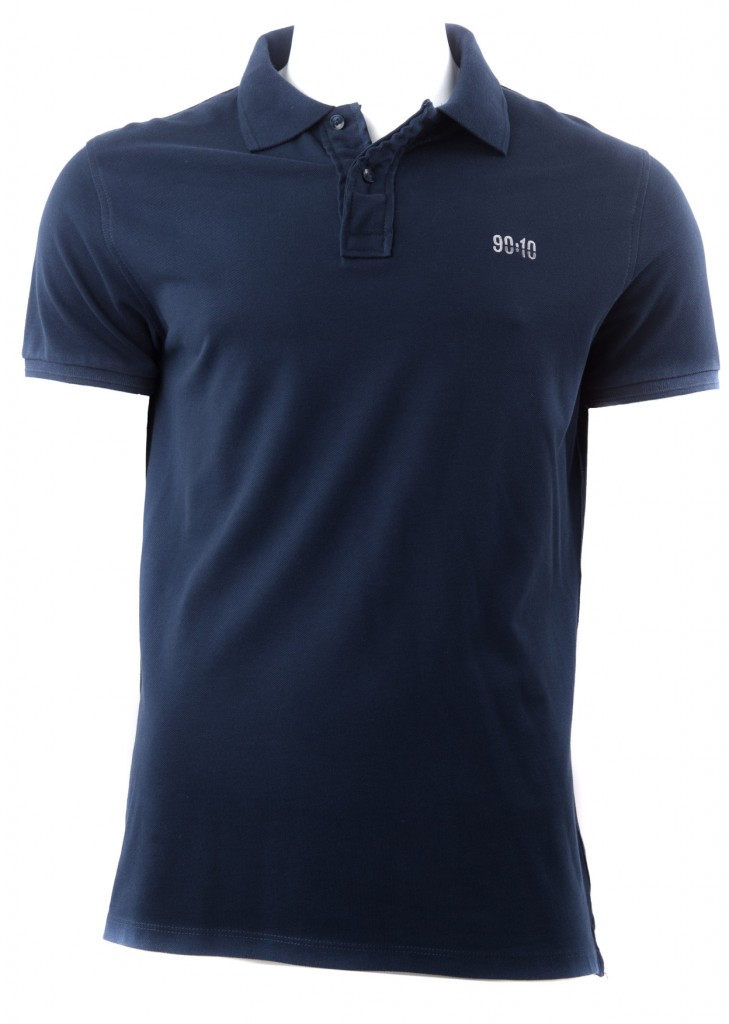 Price wise, the signature hoodie comes in at £42 and the polo at £30. Although I haven't tried them out myself, there are a range of tee shirts starting at £18. All are available from the 90:10 website (link removed by editor  as it's no longer working).
Although you can get a tee shirt in red, the remainder of the range is in various shades of grey, blue and black. They are ideal colours for casual clothes, but you may want to mix and match with other items and accessories to add some colour.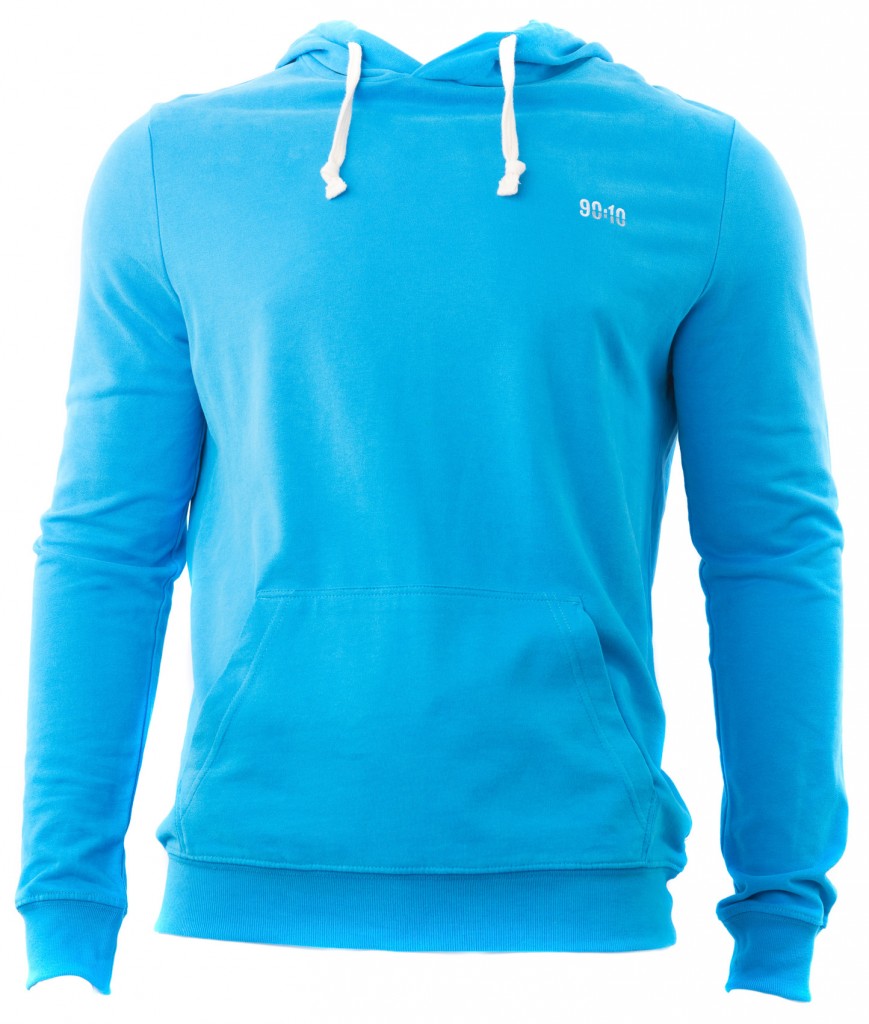 I always check the care label when looking at review items. I was delighted to note that both are made from 100% organic cotton so the company clearly thinks about the environment.
I think the brand encompasses what these products are. They are items you would wear in informal situations or maybe when playing sport or mucking about with the kids. If you're looking for day to day wear, this may be a label you should take a look at.
For more information about my approach to reviews and disclosure poplicy, please follow this link.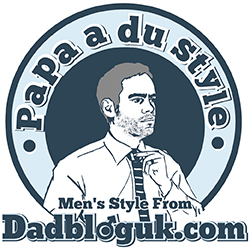 Interested in this blog post? Well have a read of these...