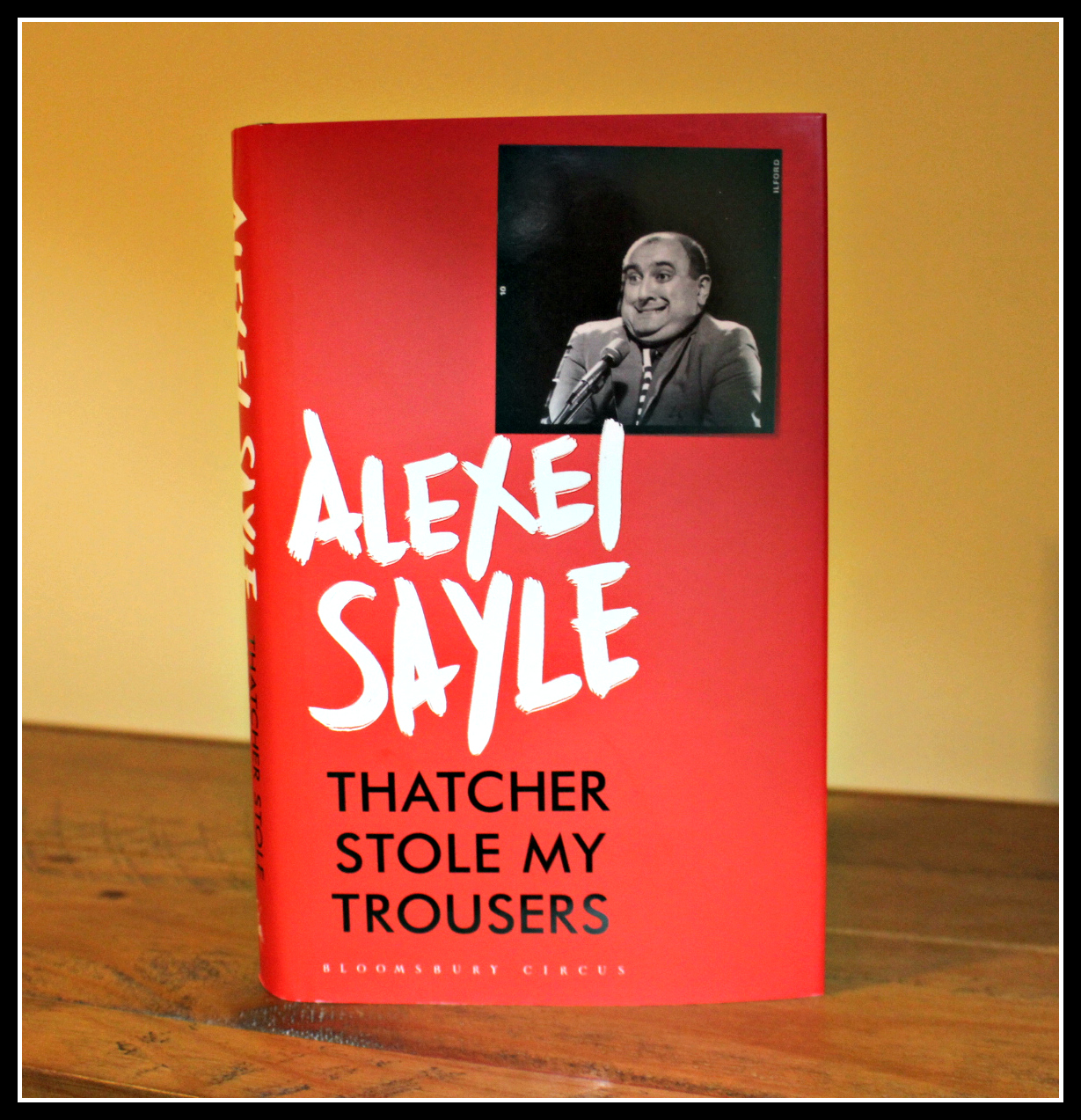 Ask me to name alternative comedians and Alexei Sayle's name would probably come top of the list. During my younger years he was a very prolific character in the media and his high-octane antics kept me amused and entertained when I was a teenager.
Sayle has just published his second set of memoirs called Thatcher Stole My Trousers. Five lucky readers of Dadbloguk can win their own copy by taking part in the simple Rafflecopter below.

First of all, a bit about the book. This set of memoirs follows on from the first volume Stalin Ate my Homework. Having had a read, I've found this second volume to be funny and enlightening in equal measures. It picks up Sayle's story from 1971 when the left-leaning art student started performing in working men's clubs.
I wasn't aware just how influential Sayle's career has been. After performing in working men's clubs, he went on to become the original MC of London's Comedy Store before having major roles in the Comic Strip and also the Young Ones. Along the way he also released the comedy single Ullo John Got a New Motor. Despite this being a huge hit while I was at school, I didn't realise Sayle was responsible for it!
The book comes with some brilliant photos. Let's just say that in his younger days, Sayle had facial hair to rival anything sported by Lemmy.
I'm not going to say any more about Sayle's autobiography as I don't wish to spoil it for any potential readers or competition winners. To enter simply follow the Rafflecopter instructions. All you need do is tweet about the competition, visit the dadbloguk Facebook page or leave a comment below, completing a very easy sentence.
The competition ends at midnight on 22 March. Winners will be notified via email. Very best of luck!
**Compeition ended**
Disclosure; this is a commissioned article.
Interested in this blog post? Well have a read of these...