As I get older, I've become much more aware of mental health issues. Part of the reason for this, I think, is that I've seen the impact on families when a mum or a dad develops a mental health condition.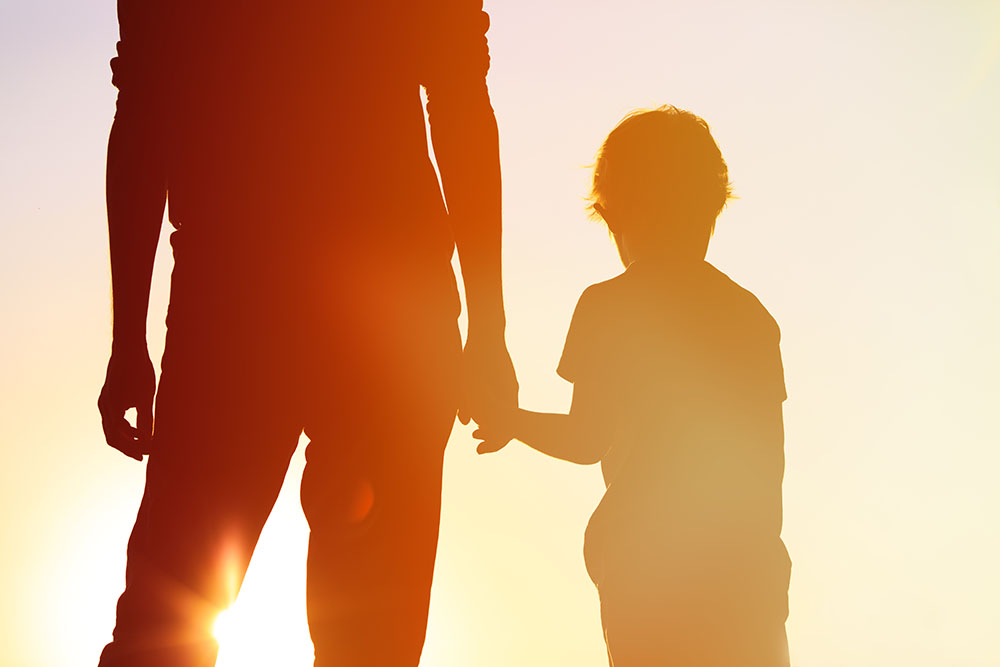 When it comes to discussing families and mental health, the focus is very often on mums and post-natal depression. I have seen the devastating impact maternal post-natal depression can have on a family and completely understand why the focus is very often on the mother.
I have, however, long felt there is a need to look a little more at the mental health of fathers. I had my eyes opened to the seriousness of men's mental health when I got involved in a project being run by the charity Movember called the Social Innovators' Challenge. It's aim was to help men improve their social connections and, therefore, their mental health.
This experience exposed me to mental health issues affecting men from all manner of backgrounds: refugees, divorcees, incarcerated men and also fathers. There were two statistics I found particularly troubling.
The first is that the biggest killer of men under the age of 45 is suicide. The second: it used to be the biggest killer of men under the age of 25. In other words, we have gone in reverse.
When discussing families and mental health, I would never want to suggest we shouldn't focus on women and post-natal depression. In fact, if anything, I would like to see more resources on helping women affected by this, and other, conditions.
Even so, as a society, we have to get better at acknowledging that father's mental health is just as important. I can think of a couple of occasions where I've known mums experience serious mental health issues leaving the dad to keep the family going.
Only thing is, all the official support on offer is there to help the mum. Dad simply had to struggle on with minimal, if any, help.
There is another issue here. Some men simply won't open up about their mental health battles.
I can think of one or two men I know who have experienced depression who will talk about it freely. Unfortunately, they're the exception to the rule. Unlike women, us guys aren't raised in a way to discuss our feelings or our health.
It can seem weak. My daughters are always encouraged to be open about their feelings and health and if I had sons, I would do exactly the same. I wish everyone were raised the same way.
I am, of course, just one voice talking about fathers and mental health. Thankfully, I am not alone.
I've already mentioned the worth Movember is doing. There is a relative newcomer on the block as well.
Today, 19 June, is International Father's Mental Health Day. The date, immediately after Father's Day was chosen on purpose.
It's only in its second year and it has been organised by Mark Williams, founder of campaign group Fathers Reaching Out, motivational speaker and someone who has experienced post-partum depression himself.
Along with a number of supporters, Mark is looking to raise awareness of men's mental health issues, in particular following the birth of a child.
As I said, Mark has experienced this himself, while also looking after his wife while she had post-natal depression. He found the support available lacking and wants to see improvements that will benefit not only men, but also their partners and children.
Mark has recorded a number of YouTube videos with parenting charity figures, medical specialists and other interested parties (yes, okay, he did record one with me also!). I'd encourage you to watch the videos, which can be found on Mark's YouTube channel.
Are you a dad or a mum that has experienced mental health issues? Maybe you have had to care for a partner with post-natal depression. If so, did you feel you received all the help you required?
Please do leave a comment below detailing your experiences. These are issues that need to be discussed publicly.
Interested in this blog post? Well have a read of these...