Over the past week, that glorious late-summer weather has definitely given way to something more autumnal. I spotted this stormy, fast-moving cloud formation early one evening earlier this week and raced upstairs and took several images from the highest room in the house.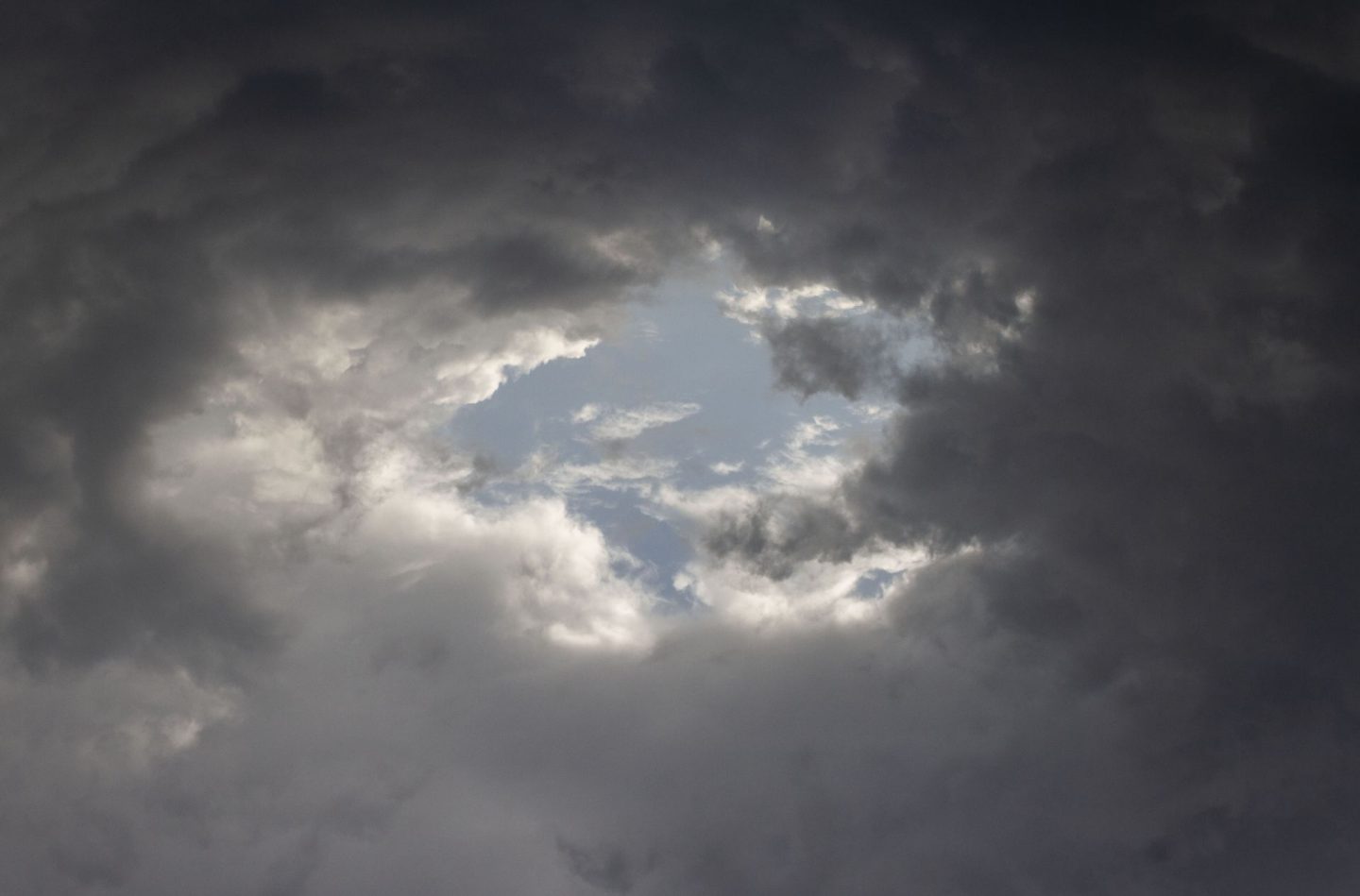 I've been keen to get some dramatic cloud photographs for a little while now. It's not a photographic subject I've focused on a great deal in the past but a local photographer recently posted some amazing cloud images to Facebook and it inspired me to have a go myself.
If I were to be entirely honest, the picture doesn't do the scene justice. It looked like two sets of clouds clashing with each other (I'm pretty sure they're cumulonimbus clouds but if you know different, please leave a comment below). I was expecting thunder and lightening and was a little disappointed when that didn't happen. We may not have experienced thunder and lightening, but those clouds dumped a huge amount of rain water on us soon afterwards!
I have done very little editing to the picture. I've tweaked the contrast and saturation ever so slightly, but the biggest change was to flip the image 180 degrees.
For some reason, having the darkest clouds at the bottom of the picture made it quite a tame photograph. When I turned it round, this was the result.
It was very spur of the moment photograph with no planning. Sometimes that's the bets way!
Interested in this blog post? Well have a read of these...