Some days ago, I noticed some dramatic cloud formations in the sky. I grabbed my camera, took myself to the top of the house and started taking pictures out of a Velux window. This is one of about 20 images I took and in its physical form, the clouds and this break in the clouds looked incredibly ominous.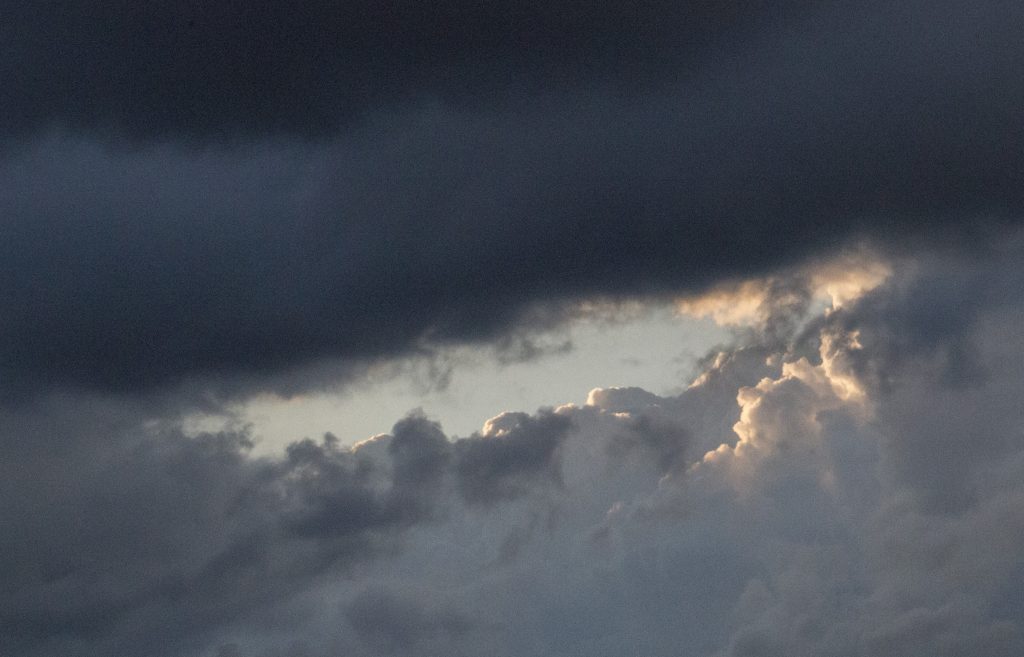 Sure enough, shortly after I took this image it rained. We're not talking about a small shower either, I mean it was an incredibly heavy downpour.
The cloud images I took l looked very impressive as thumbnails, but once blown-up full size, I wasn't sure any of them was good enough to be reproduced. I happened to be looking at this picture and attempting a subtle edit when Mrs Adams walked in to the room and voiced the opinion that it was a good photo. Based on Mrs Adams' opinion, I'm reproducing the picture here to see what my readers think of it!
One thing does stand out for me, and that's the break in the clouds right in the centre of the picture. The clouds were moving very fast and it was the only shot I got with a perfectly formed break between the darker clouds above and white clouds underneath.
Do tell me, do you think Mrs Adams was right? Do you like the drama of the image or do you find it just a bit grey?
Please do leave a comment below and please do also click on the #MySundayPhoto badge. This will take you to a blog linky where you can view photographs taken by a wide variety of other bloggers.
Interested in this blog post? Well have a read of these...