This International Men's Day, I'm doing something a bit special. You may find me gracing your small screen at some point as I feature in a video recorded by the Equality and Human Rights Commission to encourage men to consider flexible working.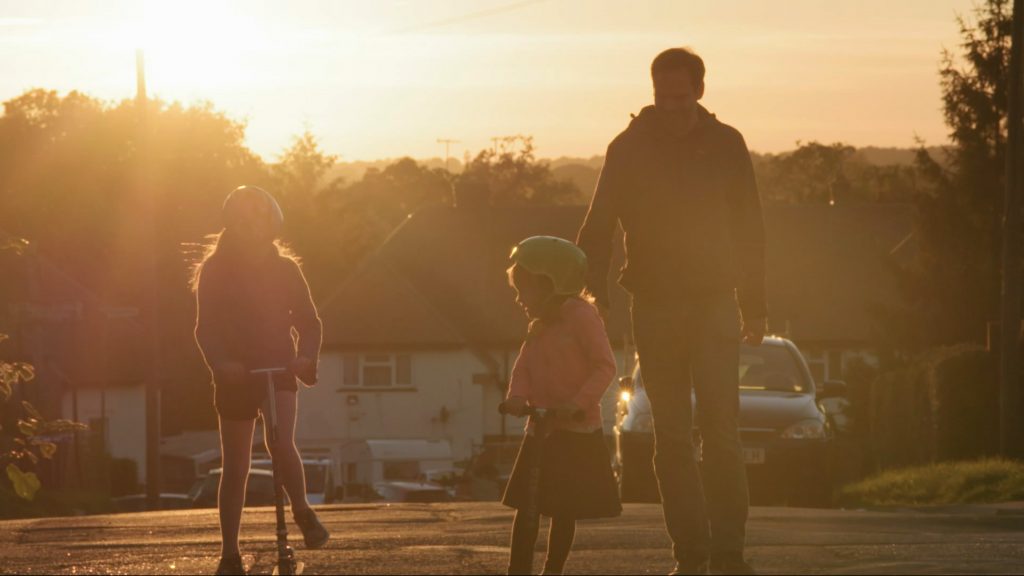 Here's the background. A couple of weeks ago, I spent an afternoon with a film crew who were shooting a videos with several dads on behalf of the Equality and  Human Rights Commission (EHRC). The series has two aims:
1) To encourage more men to either explore ways to work flexibly or ask their employer if they can work flexibly and
2) Promote the benefits of flexible working to employers.
To watch the video, simply click on the image below.
It is, sadly, a harsh fact that a man's request to work flexibly is twice as likely to be turned down as a woman's. It's also true that men are sometimes reluctant to ask if they can work flexibly, despite the fact it is a legal right open to all employees regardless of gender.
In the video, I talk about the benefits of working for myself. I explain how I have been running my blogging and freelance writing business since both my children started school a year ago (to be clear, there has always been a commercial aspect to what I do, but over the past year this has become a bigger aspect of my blogging work).
I go on to say that working this way allows me to dedicate time to my children while earning money and contributing financially to the family. This also benefits my wife. As I am home-based, she is able to leave the house in the morning knowing I am on hand to take care of the school runs and any unexpected domestic issues that may crop up.
Although all the dads in the video have different backgrounds and circumstances, we all say very similar things. By working flexibly we are all very involved with our children's lives; helping with homework, organising after school activities, overseeing play dates and occasionally volunteering at their schools etc.
Very few fathers are able to dedicate so much time to their children although with a little flexible working, many probably could.
It was also a poignant interview for me personally to give on film. For some years I thought of myself as a stay at home dad. There's no question that I am still the at home parent in our relationship and my wife is the main financial provider. Even so, with both children having been in the school system for the past year, I have spent increasing amounts of time building up my blogging and freelance activities.
The timing of the video is great for another reason. I recently ran a series on my blog focusing on dads who had set up their own businesses because they couldn't get the flexibility they need in the workplace. This is a more common issue than you might imagine and I encourage you to read Alex Hirts's story of how burn out persuaded him there was a better way to work, how working for his own PR company enables Martin Williams to balance work and family life and how my friend Tom Briggs supports a family of five by blogging.
I must also stress it is not just fathers who need flexible working. There are men and women with all manner of caring responsibilities who would benefit from having greater flexibility in the workplace.
I simply hope that men who need a better work life balance will watch the videos and be inspired to find a flexible solution to the issues they face. This won't only benefit them, but their wives, partners and children.
Interested in this blog post? Well have a read of these...