This is one of those blog posts that nearly didn't happen. I was uncertain about posting this image on the blog but Mrs Adams persuaded me otherwise. She said it featured a beautiful mix of autumn colours and that I should share it. On reflection, I decided she was correct and so here it is!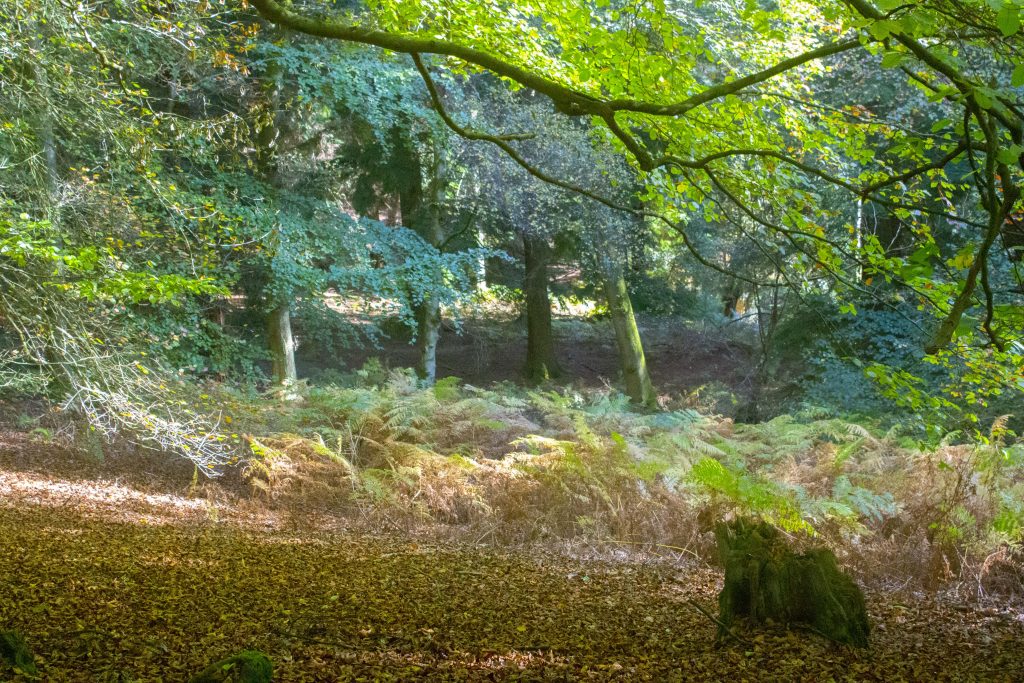 Okay, so I wasn't sold on the image at first, but I do quite like the depth of field and the slightly hazy focus in the foreground. I also like the branch coming in from the top left of the image which frames the trees in the distance. It reminds me a little bit of this picture of my daughters, Helen and Izzy, playing in a forest.
I took this picture during a recent family walk. I had purposefully lagged behind everyone else so I could spend a bit of time taking pictures of the woodland.
Do you like the image? If so, is it the colours that appeal to you or something else?
While I have your attention, can I take this opportunity to point you in the direction of my revamped Pinterest page? Among boards dedicated to family life, education, fatherhood and parenting, I have created one dedicated to my photography.
I confess that I had ignored Pinterest for a very long time so my page was in desperate need of updating. I'd be delighted if you followed this link, had a look around and followed the page. That said, I am also looking for great boards and pages to follow so if you have one yourself, do let me know as I'd love to see your pins.
As I often do with my photography posts, I'll be adding this one to the #MySundayPhoto linky which is hosted by the Photalife blog. If you want to visit the linky yourself and see imagery produced by other bloggers, click on the badge below.
Interested in this blog post? Well have a read of these...