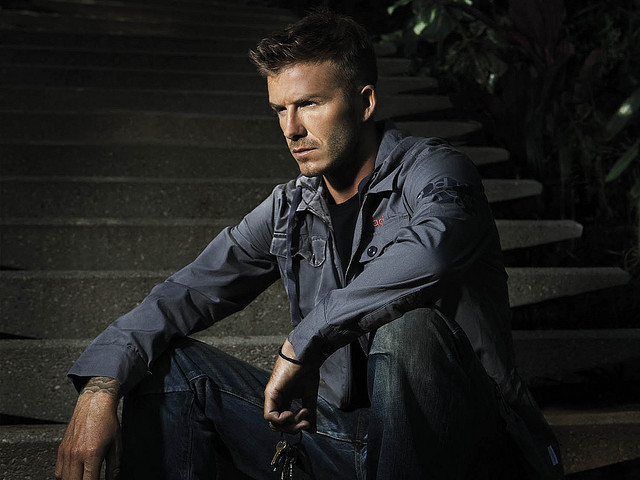 A couple of weeks ago I contributed to a magazine article about stay at home dads (SAHDs). I felt it was a good piece, relying heavily on the first-hand accounts of four guys who, like me, look after the children and run the household.
The article also made a bold claim about the number of SAHDs in the UK. It said official figures revealed a steep rise in the number of SAHDs and that there are now 250,000 of us in the UK. I am familair with this claim. Give or take 10,000, it's one that is occasionally repeated in the media.
Unlike the magazine I spoke to, it is usually an article in the excitable right-leaning press. It'll be based on a biased interpretation of the statistics and bemoan the falling number of stay at home mums while also flagellating any woman who has the audacity to combine work and children (you know, as women have been doing since the dawn of time).
That aside, the figure of 250,000, causes me to wince. Why so? Well, it does not relate to the number of stay at home dads. That figure relates to the number of men who are economically inactive because they look after family and home.
A reasonable proprotion of these guys will be looking after children. Even so, the figure will be inflated by men looking after an ill spouse, elderly relative or fulfilling some other caring role.
I thought I'd set myself a challenge. Could I find out how many SAHDs there are in the UK? I've long heard it said there's a huge statistical black hole in this area but felt it would be fun to give it a shot anyway.
To achieve this, I consulted with the Office of National Statistics (ONS), fatherhood research charity The Fatherhood Institute and, to get an idea what employment trends for men are like, the Confederation of British Industry (CBI).
What I discovered amazed me. There is indeed a huge statistical black hole. What I hadn't appreciated was how large it is.

What we know for sure. . .
The ONS collates and publishes a variety of data quarterly. Last week it published a new set of data under the heading: Economic inactivity by reason: looking after family and home.
For men aged 16-64 the figure between March and May 2015 was 246,000. For women, the figure was 2,020,000.
The comparable figures for 2013 were as follows: 210,000 men versus 2,904,000.
As you can see, there has been a steep fall in the number of economically inactive women who look after family and home. While the figures for men did fluctuate a bit, the overall trend was an upward swing; more and more men are fulfilling this role.
Considering changing working patterns, how traditional gender roles are breaking down and that women increasingly out-earn men, it is safe to assume that a fair chunk of these men are stay at home dads, although this can't be guaranteed.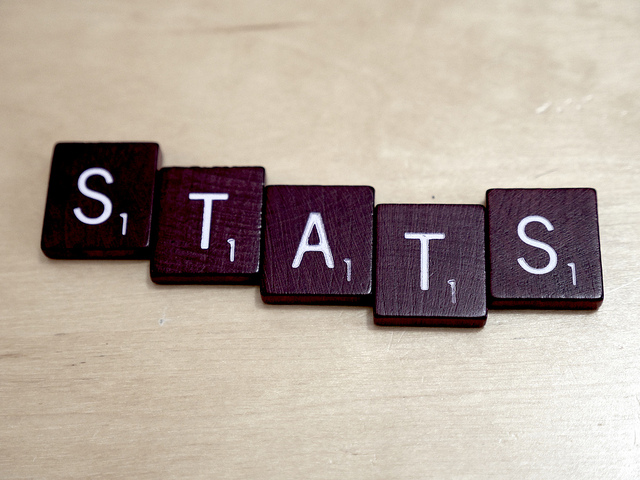 But. . .
The next time you read a news article bemoaning the fall in stay at home mums and rise in stay at home dads, run for the hills. The ONS does not collect or collate data about stay at home parents.
I was very keen to ensure I was getting my facts straight on this point. I asked the boffins at the ONS to proof read the following sentence:
The ONS has been crystal clear with me, it does not collect or classify data relating specifically to stay at home mums or dads.
The one comment the ONS made was that I should add the word "specifically".
In other words, we don't know how many stay at home dads exist in the UK. There is also no official figure for the number of stay at home mums (a rare case of equality in parenting??).
My initial reaction to this was; "How ridiculous. The world's going to the dogs, the ONS should collect that data."
When I'd calmed down, however, I began to appreciate how phenomenally difficult that would be. Is a work at home parent a stay at home parent? What of divorced parents who successfully share custody 50/50? How do you class step-parents?
In some form or other, it should be possible for the ONS to create a classification (or classifications) for stay at home mums and dads. Even so, I can see that it would be a monumental task fraught with complications.
We now have to look at economic activity. This is where things get really murky.

You may not realise it, but you're probably a working parent
We've established the ONS does not collect figures in relation to stay at home parents. By default, this means there is no official definition for this role.
To appear in the figures outlined above, you must be completely economically inactive.
Perhaps you make a little money blogging? Maybe you have a small cake decorating business? You possibly do a few hours of paid work in a local charity shop on a Saturday, the primary motivation being to socialise with adults and let dad (or maybe even mum) spend some time with the kids? If so, you will appear in a completely different set of data. You may be your kids' main carer, but you would be classed as economically activeinstead of fulfilling a caring role.
Once again, I asked the ONS boffins to proof read a statement for me:
A mum or dad might do a few hours of paid work in a charity shop on a Saturday. They wouldn't feature in these figures because they would be considered economically active.
I was informed the above statement was correct.
So what is going on in the world of fatherhood?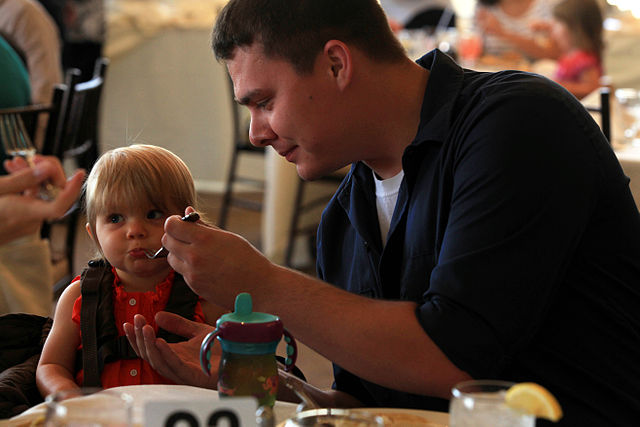 There is no concrete data about stay at home dads (or indeed mums). As mentioned above, I also spoke to the Fatherhood Institute. The response from these guys, and they are a magnificent bunch, was to point me in the direction of the ONS plus a plethora of studies about men's working patterns. I also spoke to a contanct or two in the world of academia. The response can be summarised thus; "Good luck, there's not much reliable data out there."
It seems the ONS data is the best we have. On that basis, it should be safe to assume that a fair few of the 246,000 men featuring in the ONS's statistics are looking after children. As I've stated above, there's no question about it, this figure is rising.
Let us also not forget gay adoption and marriage are a reality. The numbers may be small, but gay couples are raising children and that means an inevitable increase in men fulfilling childcare roles.
In the United States, the Pew Research centre has concluded the number of stay at home fathers has doubled since 1989 and stands at around two million today. Where the US goes, the UK tends to follow.
Let's return to Blighty and look at other trends. Research partnership Modern Fatherhood has undertaken studies concluding the traditional family set-up with dad as the breadwinner is becoming ever more fluid. Although fathers tend to work slightly longer hours, men are, overall, working fewer hours than has historically been the case. This comes from Modern Fatherhood's website:
Between 2001 and 2011 the proportion of fathers working 48 or more hours per week has fallen from 40% to 31%, compared with 35% to 29% for all men.
Between 2001 and 2011 the proportion of fathers working 60 or more hours has fallen from 13% to 10%, compared with 11% to 9% for all men.

Here is a brief highlight from the Working Families' Modern Families Index (published January 2015):
Within couple households, there has been a convergence between parents in the amount of paid work that they do. Fathers are also working less intensively and are more likely to be around in the evenings and at weekends as the number working non-standard hours has fallen.
This is a very long-winded way of saying that men are increasingly available at home and able to get involved in family life. Only a small number may give up careers to look after the kids full-time, but most men are in a position to be more hands on.
The CBI had already spotted this trend. As part of its ongoing Great Business Debate campaign, it has called on employers to do more to offer employees flexible working.

In conclusion
The first point to conclude is that I failed. I did not manage to find a figure from a trusted source about the number of stay at home dads in the UK. That said, all the indications are that it's a growing population and there's no reason to assume this trend will change.
The ONS is clearly in an awkward position, but it strikes me research is desperately needed into the number of stay at home dads and mums. Having found out that no official data is held for either group, it begs the question as to what basis the Government makes decisions when providing parent-focused services?
For the prviate sector, all the evidence shows men are becoming more and more involved with their children and family life. Albeit in small numbers, it seems men are increasingly giving up careers to fulfil the main childcare role. Even so, this trend is frequently ignored and parent, child and family products are all too often marketed at mums.
There could also be an absolutely ginormous army of stay at home dads who go completely under the radar. They may be economically inactive, or they may be active, baking the odd cake or blogging for small sums of money. We simply don't know if they exist. Parental isolation is a serious issue for mums, for all we know there's a massive population of dads who are desperately isolated (there may not be, but the research hasn't been done).
Finally, and probably most importantly, just make sure you treat the excitable right-leaning media with the suspicion it deserves.

With thanks to the ONS, Fatherhood Institute, CBI and Dr Esther Dermott for their assistance.
Pic credits:
David Beckham image: rights owned by Adidas, reproduced under Creative Commons agreement. Sourced from Flikr.com.
Stats image: Lendingmemo.com. Sourced from Flikr.com. Reproduced under Creative Commons agreement (link above).
Man and baby: Image taken by US Governemnt employee and image in the public domain.
Interested in this blog post? Well have a read of these...