Just yesterday I bumped into a mum I know. I hadn't seen her in months and she was very proud to show off Jasper, her two week old baby boy while her older daughter, who used to go to nursery with my eldest, scampered off to play in a soft play area.
We discussed the leap from having one to two children, which we both said we'd found phenomenal. The one thing we didn't touch on, however, was how expensive it is to have a young family. Without going into details, this has been a hotly debated subject at my family's dinner table for some time.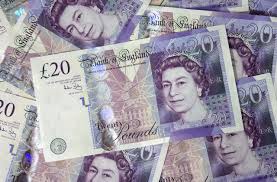 According to figures recently published by the friendly society LV=, little Jasper will cost his parents £227,266 between now and the age of 21. His family are likely to spend 28% of their income raising him and his sister.
What I found fascinating was the financial cost of a child's first year of life. According to LV='s Cost of a Child report, the cost of a child's first year has risen by 50% from £7,372, when the first report was produced in 2003, to £11,025 today.
A large part of this increase can be put down increases in childcare costs. For children aged less than a year,LV= has calculated childcare costs have risen by 7% (£,6,623 up from £6,191 in 2013).
Education, food and clothing were also identified as big costs. Not surprisingly, 71% of families have had to reign in their spending to meet the increased costs of having children (my family is firmly within that majority!).
So what exactly has forced families to look hard at the finances? In essence, child benefit reductions, salaries failing to keep up with inflation and the aforementioned increased childcare costs.
LV= has in fact gone one step further. It's produced a handy on-line calculator to you can see how much your children will cost you to raise. I had a look and when I saw the estimated cost for raising both my daughters I will confess that I winced.
So what do you think? Should we be worried about the cost of having a family in the UK in 2014? Do you think childcare is too expensive? Perhaps you've been affected by the child benefit cuts? Leave a comment below and let me know.      
Interested in this blog post? Well have a read of these...