Until a few days ago, I had never used an Xbox. To many people that will probably be a shock confession, but it's true.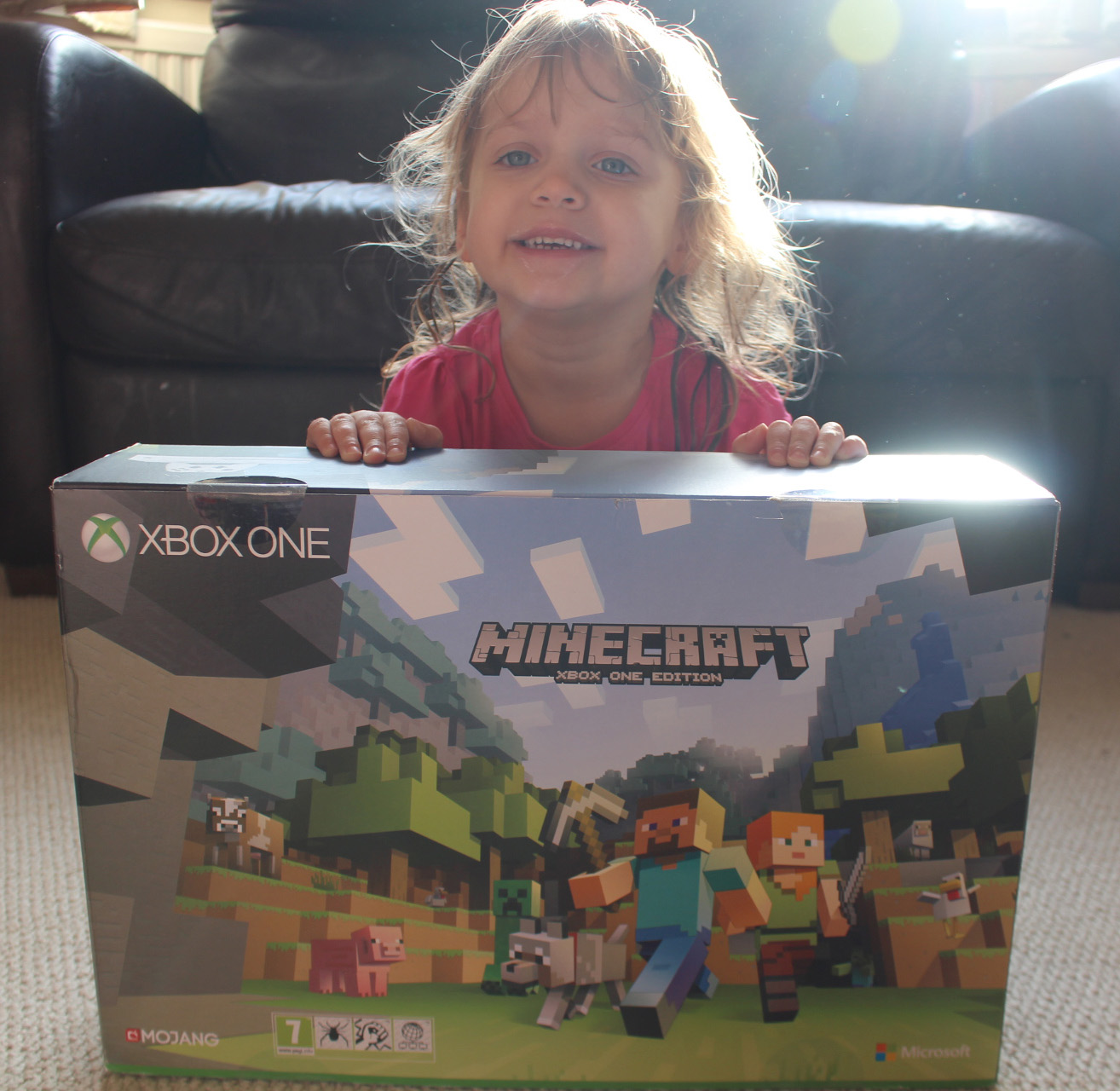 I have always considered the computer as the ideal tool for producing the written word. Latterly also for design work and photography but never for games or gaming. I just ain't that type o' guy.
It's a slightly different thing with my kids. They don't spend huge amounts of time playing computer games but they do play a little. In this day and age I think it's important. If my generation was the first to be online and wired, theirs is going to be even more reliant on technology and they need to be able to handle it.
The quality of the games they play, however, has often left me feeling unimpressed. Given the opportunity of trying out the Xbox One S Minecraft Edition, I thought, "why not?"
Although not a gamer myself, I am familiar with Minecraft. Helen, my eldest daughter, has played it a few times with friends. I understand its appeal and it's certainly more appropriate for youngsters of her age, compared to a lot of other games.
Here's how we got on, having our first Xbox experience.
Unboxing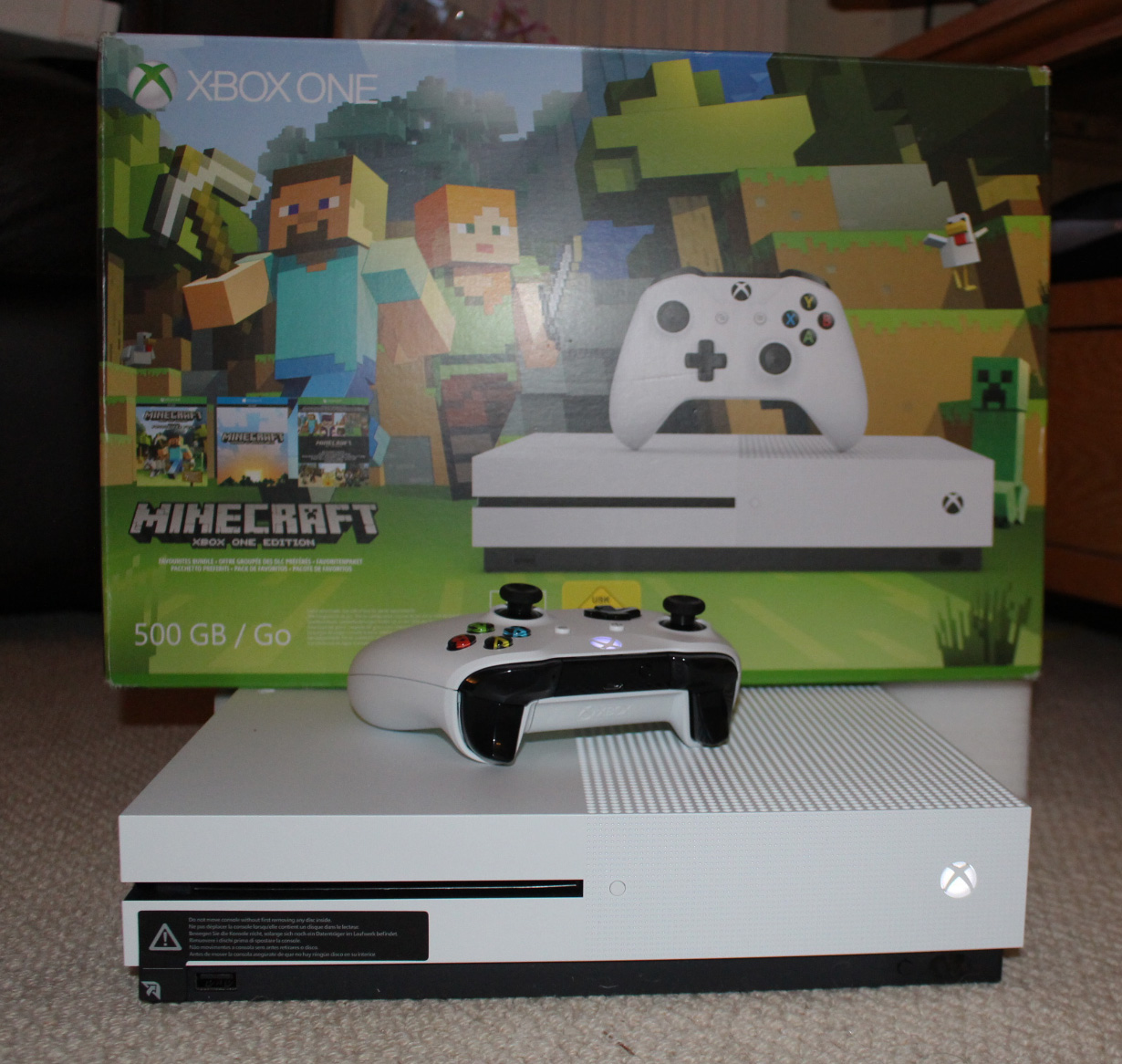 I was handed the box. It can't have weighed more than a kilo. This came as a surprise, I guess I had it in mind I'd be receiving something like a Turing Machine, such is my naivety in all matters gaming related.
It was incredibly well packaged with Minecraft branding both on the inside and outside. This made me think it would be a great Christmas present. Of course I made the mistake of showing it to the kids at bedtime. Word of advice: don't do this.
You might, by the way, love this video from Tom of the Diary of the Dad Blog. His kids have also unboxed an Xbox One S and their reaction was priceless.
What you get
A 500GB Xbox One S console
Wireless controller (batteries included)
Power cable
HDMI cable
Download codes for a variety of Minecraft games (Remember: this is the Minecraft edition!)
Set up
Set up wasn't much more difficult than a standard PC. You hook it up to your television or monitor, configure the console with the wireless controller. Configure with your broadband and then set up an Outlook account (or use an established one).
Once you have jumped through these hoops, you can then download your Minecraft bundle. Voila, your machine is now ready for gaming!
In total, I think this took me about 90 minutes. It would have taken less, but I spent a good chunk of time utterly flummoxed as I simply couldn't get anything to appear on the TV. I eventually discovered the reason: the HDMI cable had become misplaced out of the back of the console. Another word of advice: check all cables twice.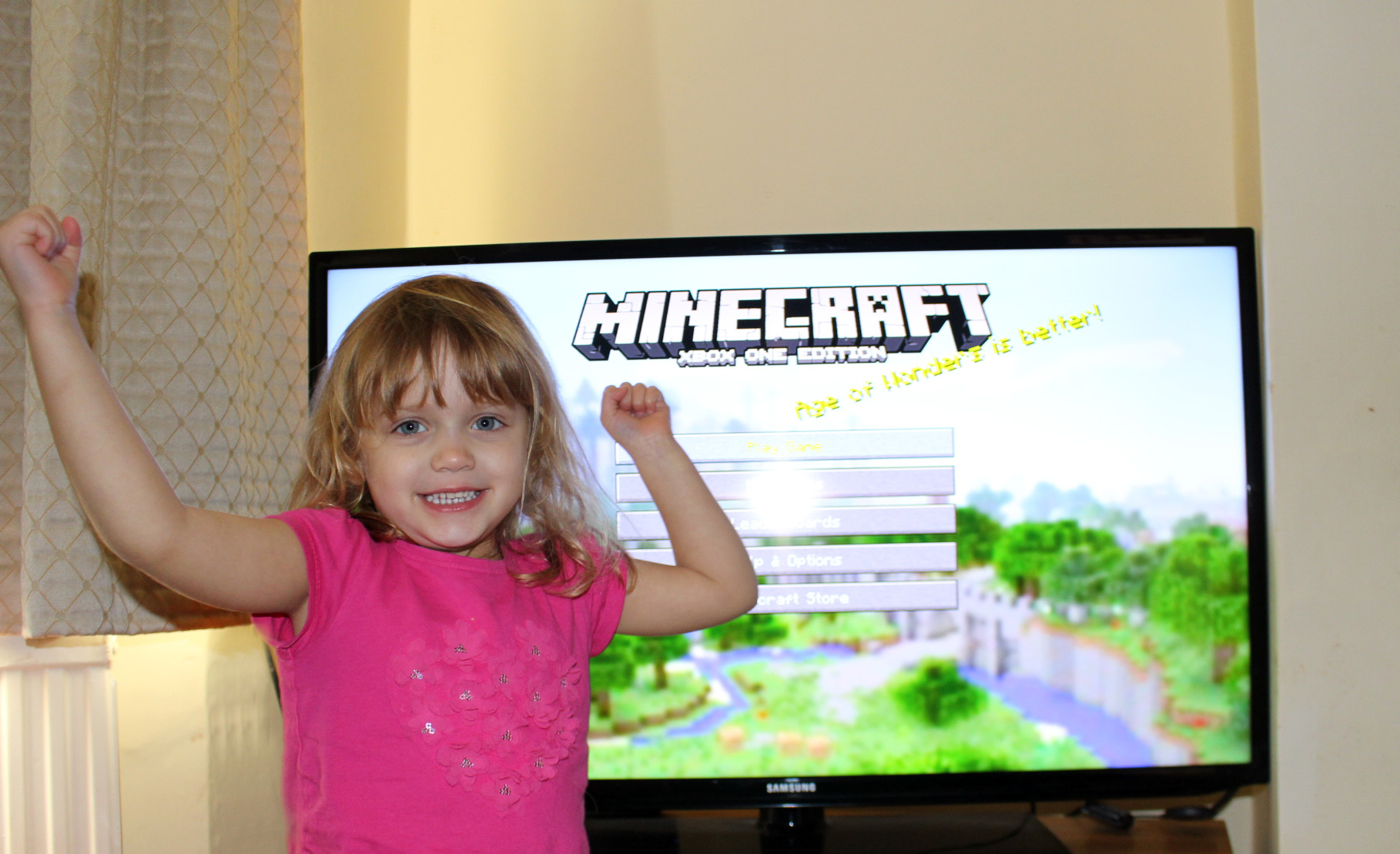 Security
I have young children. I do not want them gaming online or making purchases. This particular Xbox has a variety of security settings and parental controls. I've set them all very high. The Minecraft games themselves can also be played offline and I've insisted the kids do this as well.
The first game of Minecraft
Helen was at school while I set the machine up so it was kind-of a joint effort between Izzy and I. She remained remarkably calm during the whole 90-minute process.
At long last we were ready for a game and so with Izzy in my lap, I had a quick go. The age rating for this game is seven years and up and so she will have to wait a while until she can play herself, but she was happy to watch me as I played.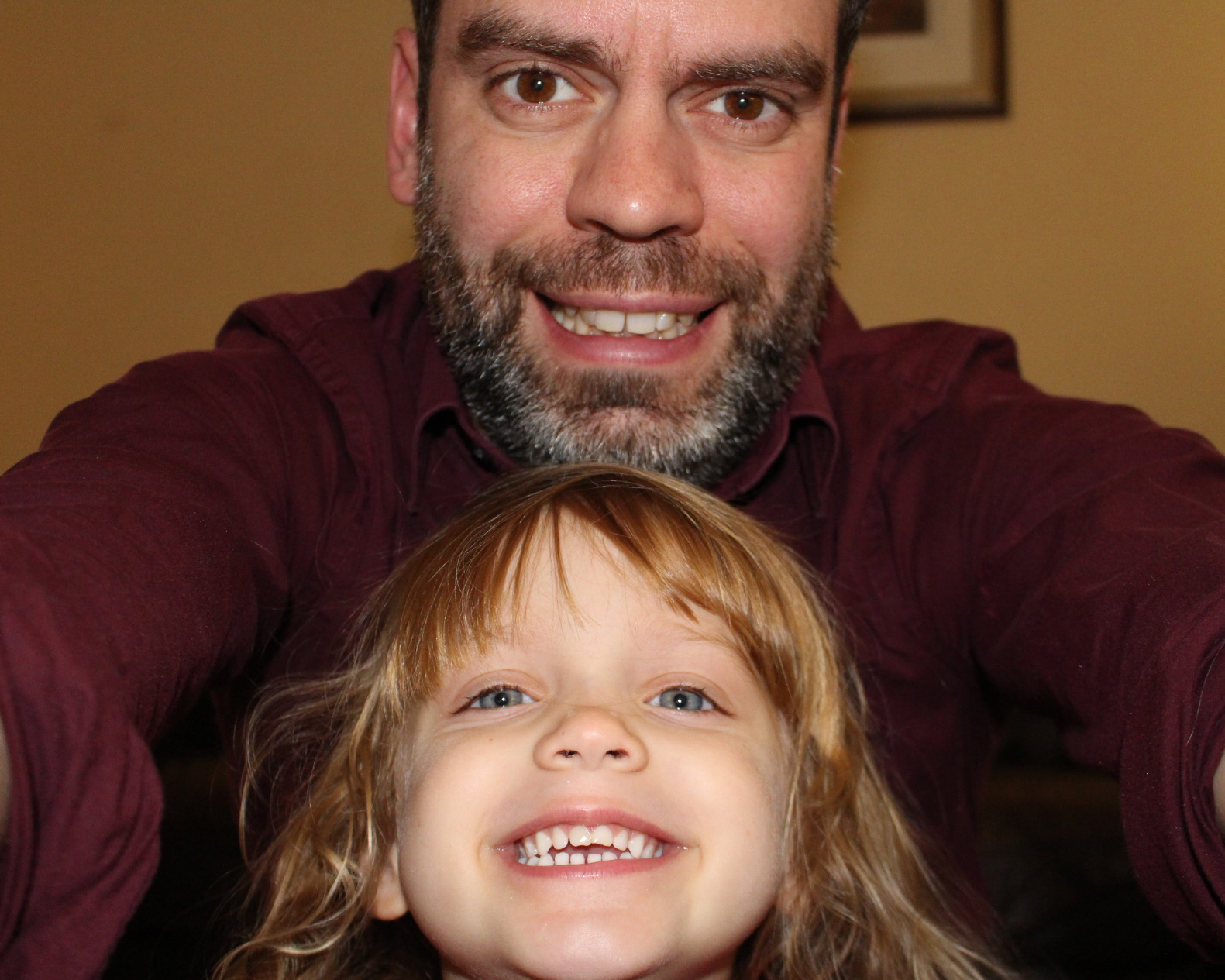 Shortly afterwards, it was time to get Helen from school.  Dismissed by her teacher, she was mucking about in the playground, reluctant to come home. I wanted to leave so told her the Xbox was set up and she could play Minecraft. Minutes later, she was at home, console in hand.
There was a bit of trial and error as Helen had never used an Xbox before. The main issue was getting used to the wireless controller. Even so, she did it very quickly.
I walked out the room at one point and returned 10 minutes later. Her inventory had increased massively. I asked if she'd built a shelter yet, an essential part of the Minecraft game. I expected the answer to be no, but she said:
"I'm building one now."
As you can see, she got to grips with the game straight away!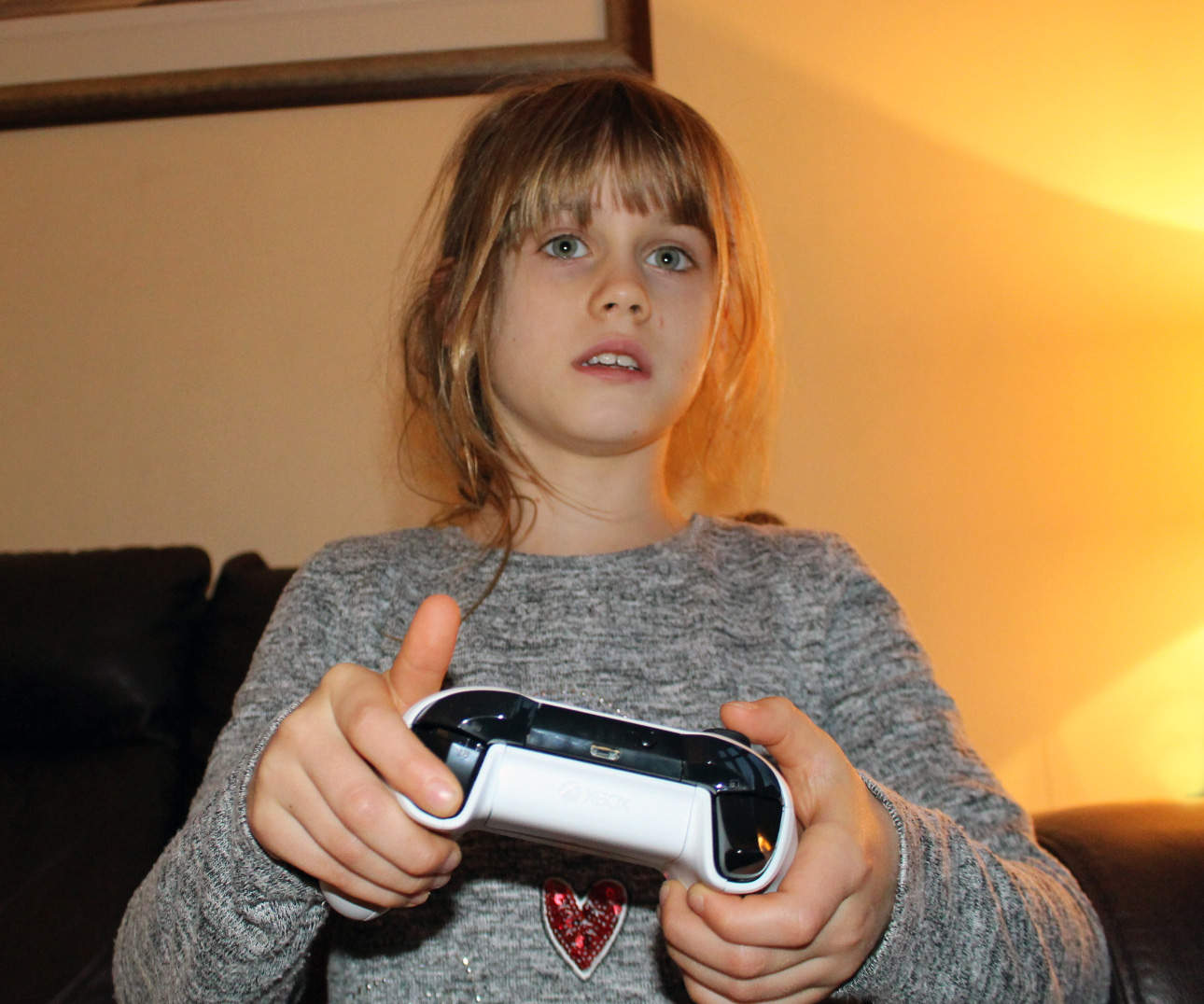 Follow up
Those are my first impressions. I'm going to do a follow up post in the near future when we've given the Xbox a thorough testing.
For now I'll just mention this Xbox One S Minecraft Edition bundle is retailing for around £250. To buy and for further information, visit the Family Hub on the Xbox website. 
Post produced in association with Xbox. Items provided for review purposes. Thoughts and opinions entirely my own.
Interested in this blog post? Well have a read of these...