Imagine going out for a day with your children and not spending any money on them. Can it be done? This was the challenge I was set by sandwich retailer Subway and it was easier than I thought.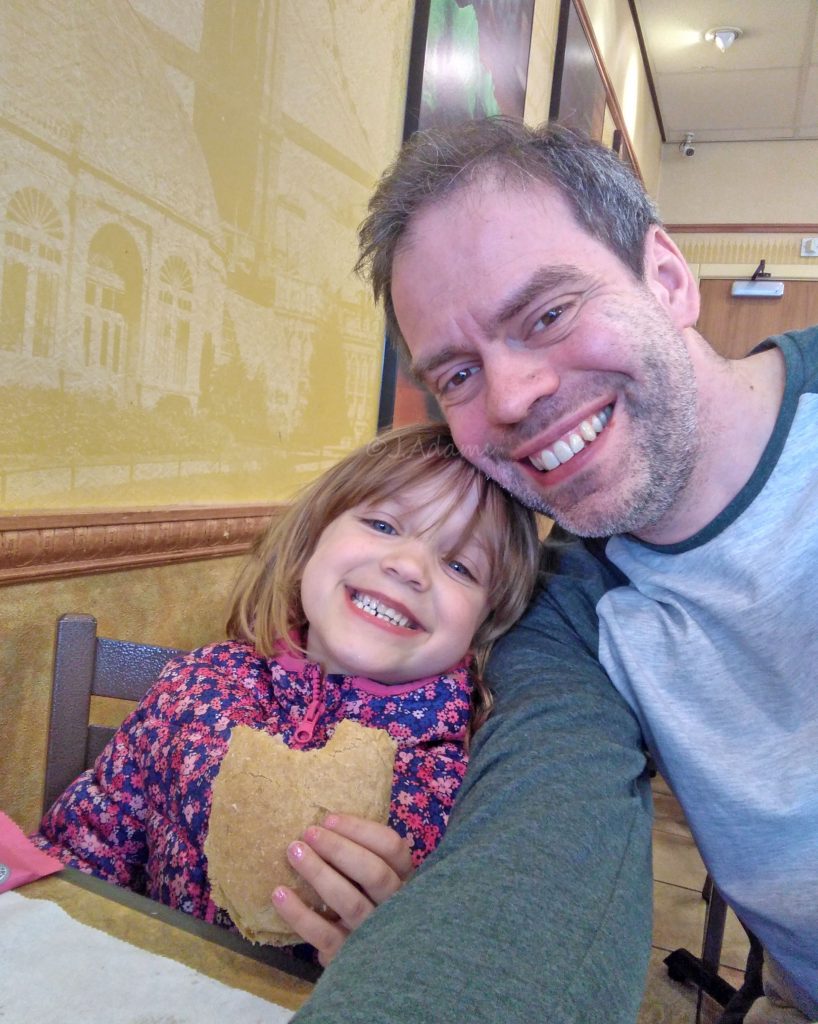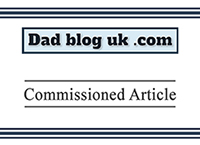 The timing of this challenge was spot on. As a family we are desperately trying to cut back on unnecessary outgoings because of our impending house move.
As part of this challenge, I did a little planning. I hadn't taken Helen and Izzy to the library and we had a few overdue books to return (….sorry).
Near the library is a small museum. Would it be possible to persuade my daughters we should go to the library and then call in to the museum before having lunch at Subway?
Helen was really taken by the idea. At first Izzy declared she wanted to go to LEGOLAND Windsor. This defeated the object, but she very quickly joined her sister in wanting to go and read some books and pay a visit to the museum.
I should mention that Mrs Adams was ill. It worked out very well as I got out of the house for several hours with the kids while she got to rest in bed.
What they were both very keen to do, however, was have lunch at Subway. You're probably thinking: "But it costs money to eat at Subway, this defeats the object of the challenge."
Under normal circumstances you would be correct. Between now and 17 April, 2018, Subway has a Kids Eat Free promotion running.
For every six-inch meal deal you buy, you can select a Kids' Pak for your child (offer applies to its stores in Great Britain only). Each Kids Pak contains a four-inch chicken, turkey, ham or veggie delight sub sandwich plus a drink, snack and toy to take home.
Armed with this knowledge, we headed off to town. There was, unbeknown to us, an Easter event going on with members of the public invited to play a piano that had been left out in the street. Helen happens to play the piano and so she was only to keen to give it a go.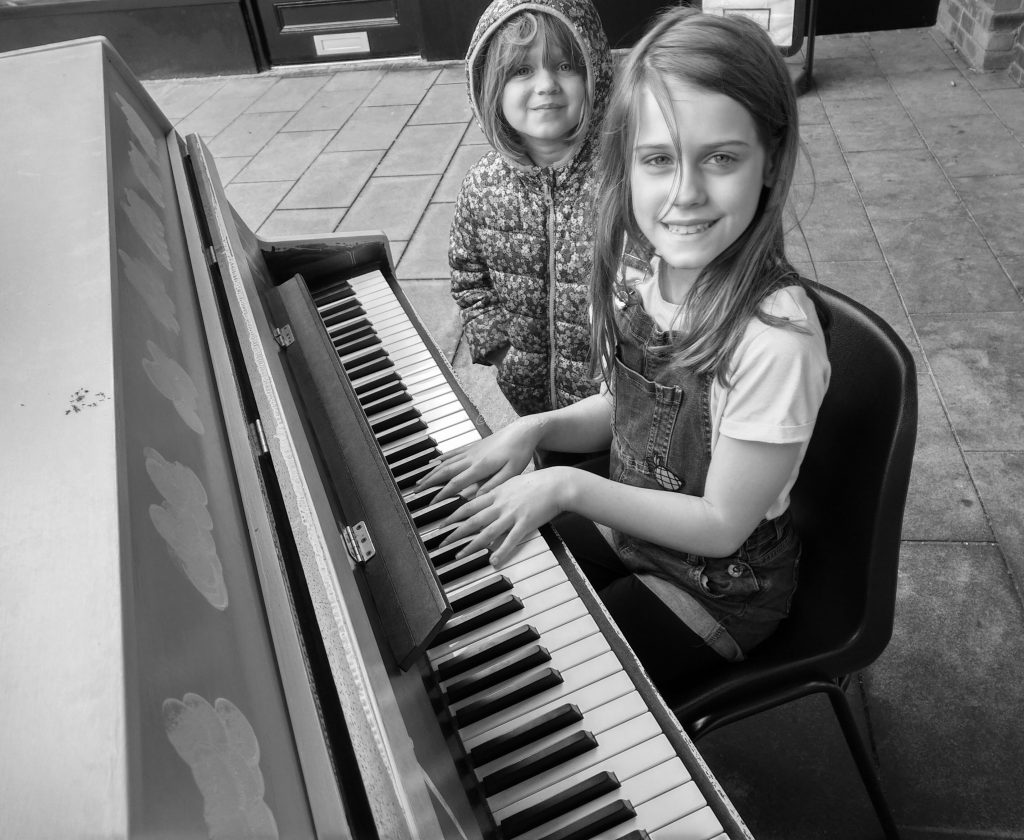 After this, we went to the library. With my kids it is impossible to dash in an out of the library. Each trip is an adventure lasting at least 30 minutes and this was no exception.
Helen found a book she loved and settled down to read. Izzy bumped into a school friend and I ended up reading several books to her while she and her friend listened intently.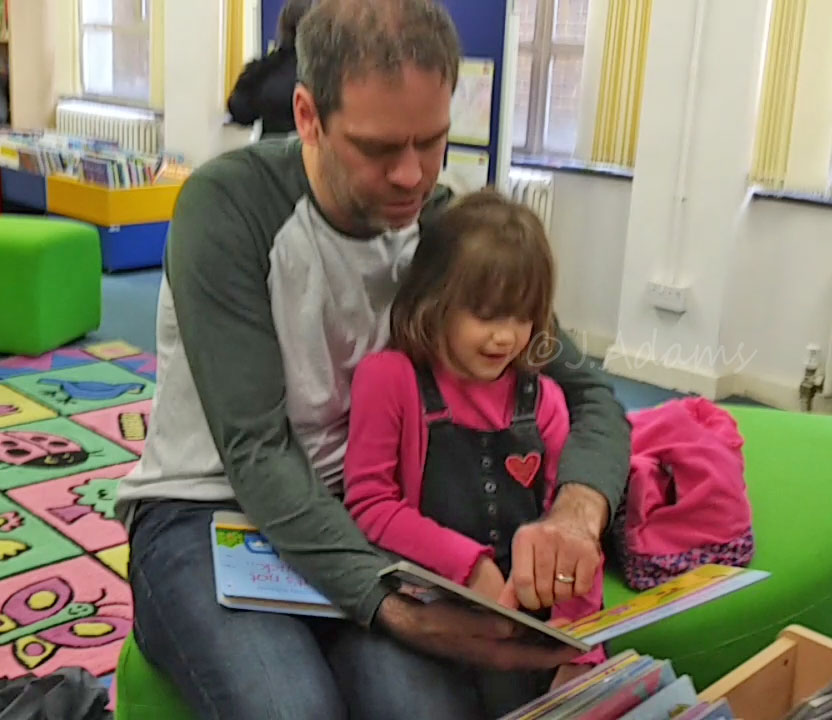 As for the museum, we spent ages there. A typewriter was on display in the children's area and both Helen and Izzy were fascinated by it. They spent ages playing with it and doing various drawings.
The most serious business of the day was lunch. Helen and Izzy loved their Kids' Pak meals which, I should add, have been designed to provide your kids with two of their five a day. They had Bear YoYos with their sandwiches and poured themselves drinks from the drinks dispensers.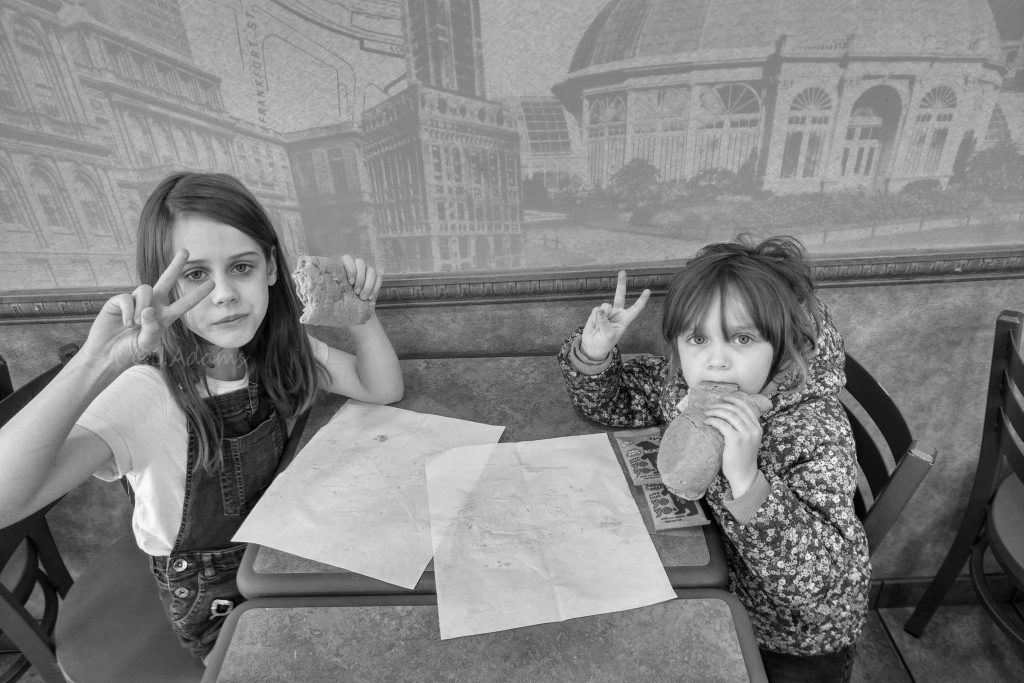 Using the drinks dispenser is one of the major highlights when we visit Subway with the kids! Helen usually goes for Lipton tea and Izzy for squash.
I'm pleased to say they ate the lot. I, meanwhile, was happy in the knowledge they had eaten well and I managed to get a sub sandwich that was bursting with salad ingredients, exactly what I needed as I hadn't eaten all that healthily the day before.
In summary, we had some musical entertainment, paid a visit to the library and got to learn some history while Helen and Izzy also got to use a typewriter. Added to that, we had a lunch and I didn't have to pay for the kids' meals.
It was a fun day and we also completed the challenge. Best of all, Mrs Adams got the rest she needed and the kids and I had an amazing time. It all worked out very well.
Disclosure: This commissioned post was produced in association with Subway.
Interested in this blog post? Well have a read of these...