I looked at the huge pile of ironing and wondered how I was going to take my mind off this dull task. Then I remembered a new series of Doctor Who had recently got underway with Jodie Whittaker playing the first ever female Doctor. I hadn't watched Doctor Who for the best part of 10 years so hit the power button on the television and Freesat TV set top box and piled through the ironing as The Doctor battled against a bizarre creature with teeth all over its face.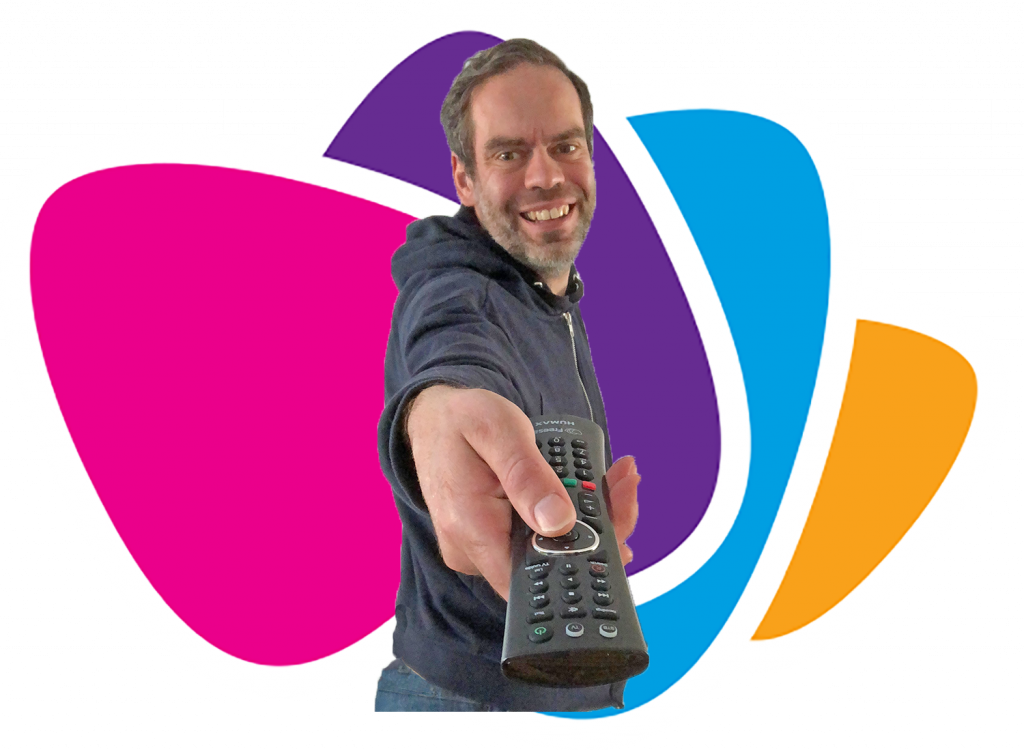 Apart from the bizarre creature with teeth all over its face, this probably sounds like a dull domestic scene. After all, it seems most people put something on the TV while doing the ironing.
This was, in fact, a slightly more significant moment for our household. When we moved house a few months ago, Mrs Adams and I decided the time had come to ditch our rather expensive, paid-for satellite TV service.
I'd just started looking at alternatives when Freesat TV asked me to try out its offering. We haven't looked back since switching over. Allow me to explain why.
What you need to know about Freesat TV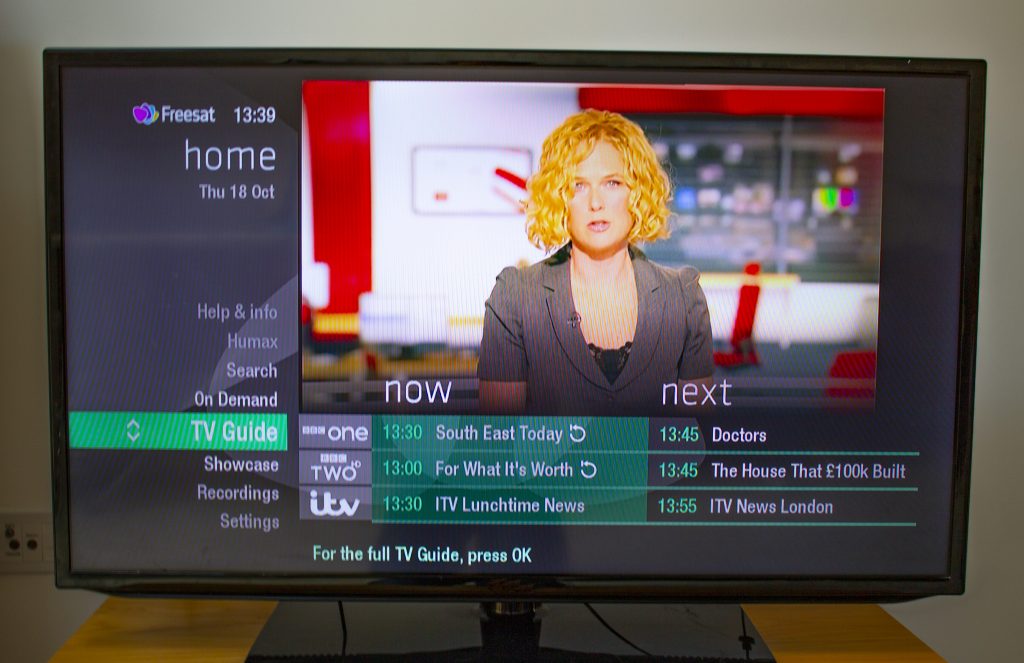 Freesat is a free to watch satellite TV service. You can watch over 200 channels and listen to various radio stations including classics such as; BBC1, 2, 3 and 4 plus Channel 4, ITV 1,2,3 and 4. Other channels include; CNN, Bloomberg, Free Sports and one of my personal favourites, Al Jazeera. When it comes to radio, you can select from a huge range including; Radio 2, Planet Rock, Absolute Radio RTE  and so on. This is a family-focused blog, so let me get right in there and tell you mums and dads that, yes, CBBC and Cbeebies are also part of the Freesat offering.
To watch Freesat, you will need a satellite dish installed on your property. Unless you have a television with a built-in satellite tuner, you will also need a set top box.
We were provided with a Humax HDR-1100S which, at the time of writing, was widely available from retailers including John Lewis and Currys for around £189.99. If you are looking to save the pennies, have no fear as this is a higher-end set top box. You can get cheaper versions starting at around £50.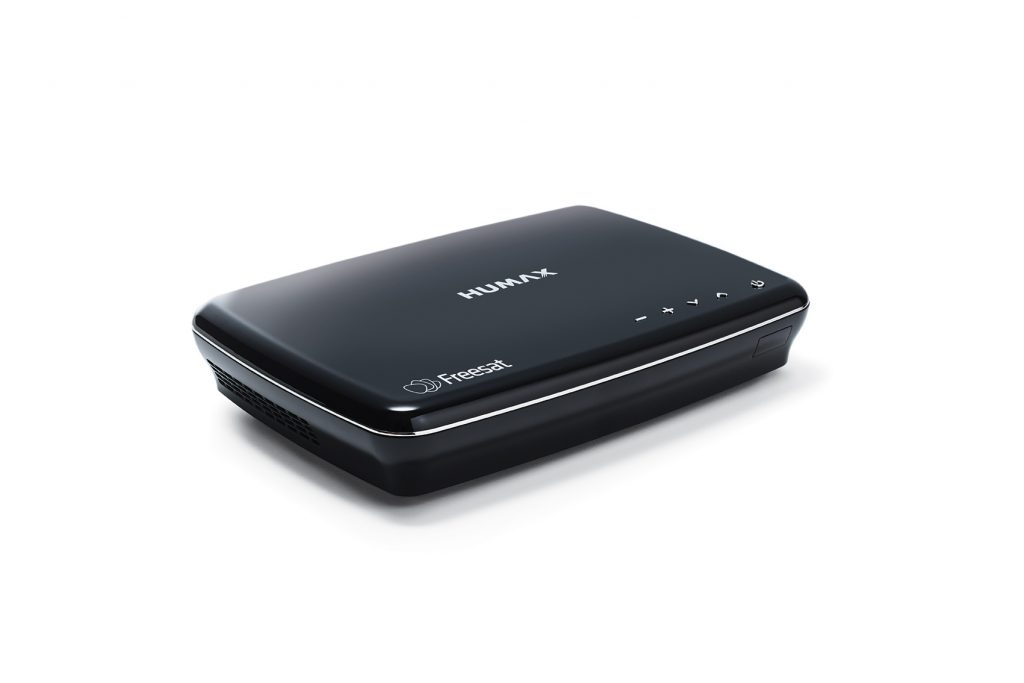 Installation
When it came to installing the Freesat TV service, we had an unusual experience because of the design of our house. I mention it purely because it's an issue I had to deal with, but the majority of people won't face the same challenges.
We had moved to a very modern house with no satellite dish so had to get one placed on the property. It was a bit of a faff arranging this because the design of our roof and exterior of the property meant much of the house was unsuitable for having a dish attached to it. Regardless, we got there in the end and the two man team that installed the dish also installed the set top box.
As I didn't install the set top box myself, I can't say how difficult it was. Nonetheless, it seemed straightforward as it only took a matter of minutes. I must stress, for most people the installation process would be a considerably easier experience as most houses have a dish on them already or have a dish-friendly design.

Our experience of Freesat TV
If you are used to having a subscription service, you will very quickly get to grips with Freesat. The controls and settings are very straightforward.
There is also a Freesat TV app that you can download to a wireless device. I have been using it and it gives you access to TV guides and you can use it to record programmes and so on. It's a useful feature I expect to test out much more in the months to come.
I miss very little indeed about our old subscription service. We have all the main channels and you can synch your favourite on-demand services, such as Netflix, YouTube and both the BBC and ITV iPlayers with the set-top box.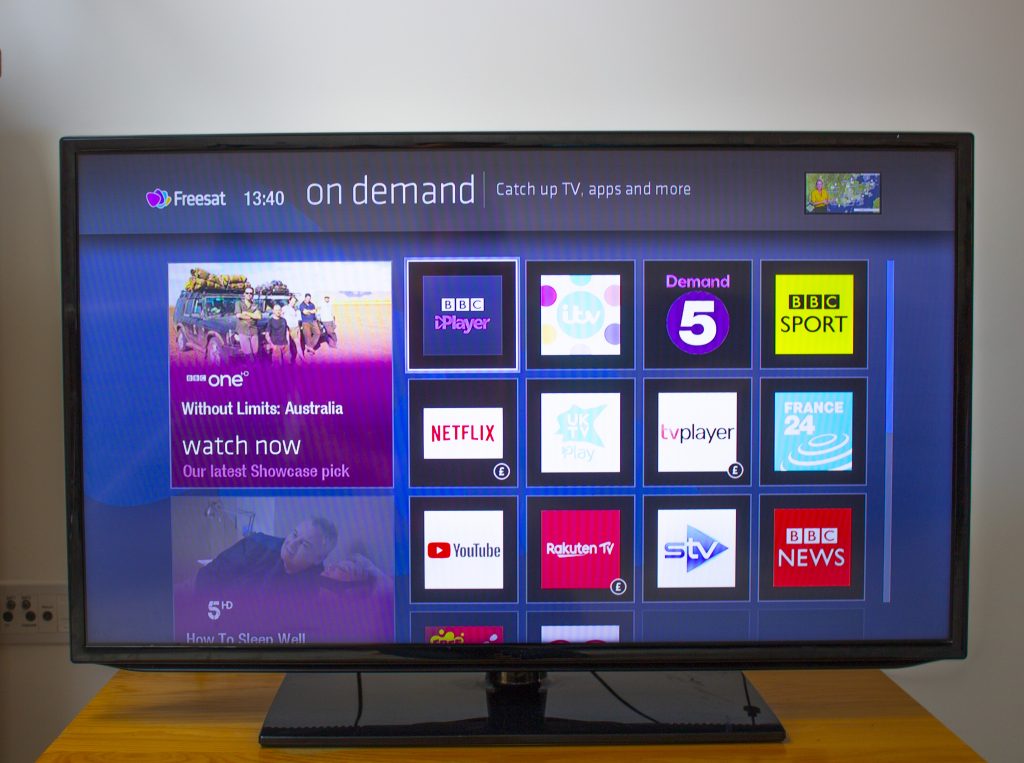 This, however, is where the service has a couple of shortcomings. Neither Amazon Prime nor Google Play can be streamed via your set top box. You will need to use a Fire Stick or Chromecast or similar if you wish to watch such content. In fairness, this wasn't possible with our old paid-for subscription service either so it shouldn't have come as too much of a surprise.
While there are sports channels on Freesat, hardcore sports fans may also find the range a little limiting. I'm not generally in the habit of watching sport on TV so this wasn't a problem for us. Let's not forget that access to premier sports events costs serious money so the cost conscious consumer may not be fussed by this.
There has been one unforeseen and very welcome benefit to ditching our old paid-for subscription service and that's the quality of television programmes our children watch. I limit the kids screen time anyway, but with our old service there were all manner of trashy kids TV channels. Most of them seemed to run vast numbers of highly irritating commercials.
With fewer channels, the Freesat offering provides better quality kids' TV. I'm not so bothered about the kids having screen time if I know they are watching something fun and educational such as Horrible Histories as opposed to some awful cartoon with a dreadful soundtrack. With our old service, there was too much of the latter and this was a real bugbear.
Comparison to Freeview
I haven't personally used Freeview, the other big player in the subscription-free market, but I should say a few words as a comparison may be useful. To watch Freeview, you need a set-top box, although the starting price is lower at around £20. You only need a TV aerial on your property, not a dish.
You are, however, limited to about 70 channels. Compared to Freesat, fewer of the channels are available in HD and to record channels, I am informed you need a higher-end set-top box. As I say, I have not used it myself, but if you already have a dish on your property, I'd personally say you'd be better off spending the few extra quid on the enhanced Freesat TV service.
Final thoughts on Freesat TV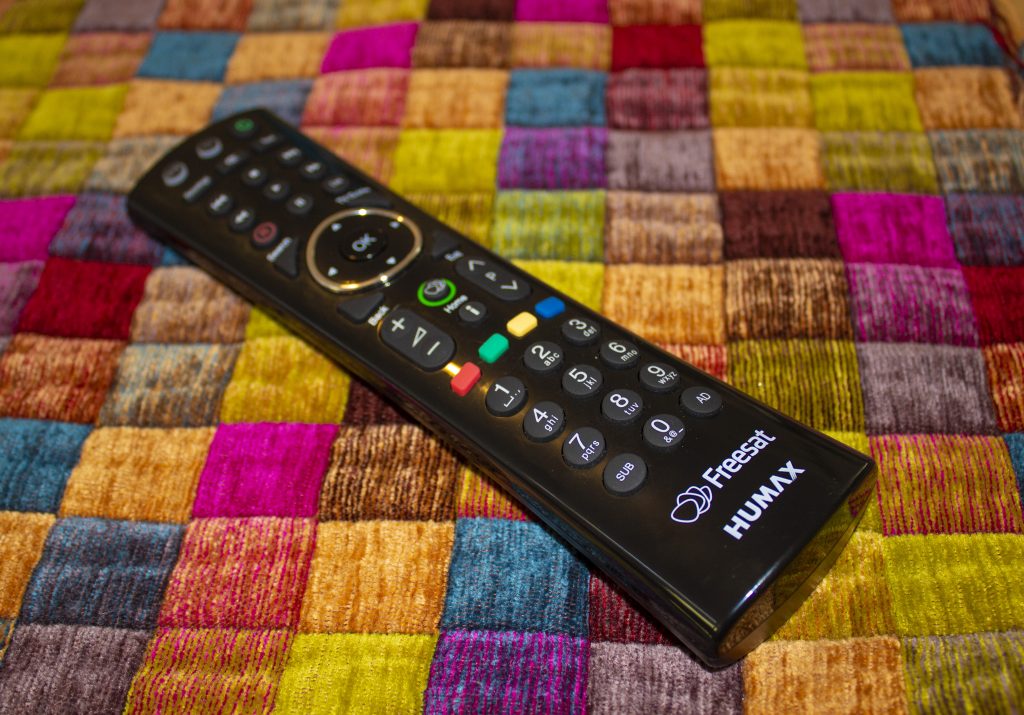 From a cost perspective, Freesat TV is the hands down winner. Our Humax HDR-1100s set top box cost roughly the same as three months' subscription to our old service provider. Even with the cost of installing a dish, we'd have made our money back in about six months compared to keeping our old subscription.
If you would like further information, you'll find it online on the Freesat TV website.
Freesat TV is easy to use and I was very pleasantly surprised by the number of channels and the quality of those channels. Sure, there are a couple of on-demand and sports services we can't access via Freesat, but this hasn't proven to be a big issue for us. If you want access to watch major sports events on your TV, make sure they will be available to you before you make the switch.
As a family we are very happy with Freesat TV. I'm simply wishing we had made the move earlier as we could have saved a fortune in subscription fees.
Disclosure: A Humax HDR-1100s set top box was provided for the purposes of producing this article. Thoughts and opinions are entirely my own. 
Interested in this blog post? Well have a read of these...