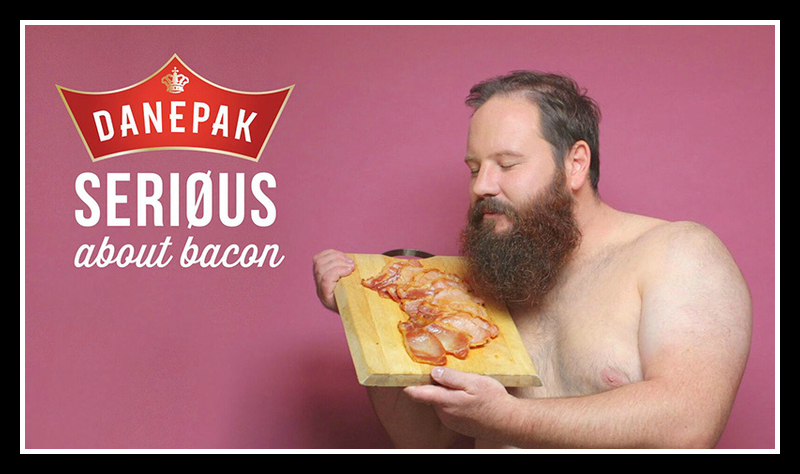 One of this household's favourite recipes is coq au vin. Prepared in a slow cooker, it is amazing.

There is, however, one perennial problem with this dish. It requires a small amount of bacon. I sometimes find myself buying a pack of bacon, but only using one or two slices when I make coq au vin. 
The remainder has to be hurriedly eaten to avoid it going off. Either that, or it ends up being binned after spending too long in the fridge.
Thankfully, however, those clever people at Danepak have come up with a solution. It's the recloseable pack of bacon.
To mark the launch of this product to the British market, the bacon specialist has produced this amusing video. Take a look and see if you would behave as calmly in this situation!
Danepak is also encouraging people to sign up to its Serious Bacon Club Facebook page. The page's host is Morten, the club's founder. He is, unsurprisingly, Danish. The page features jokes, videos and recipes, some of the recipes being very, very, imaginative. Bacon popcorn anyone?
If getting imaginative isn't your thing and you want food fast, Danepak also has its Rapid Rasher product that is specifically designed for cooking in the microwave. More to my taste, however, is the 'lean and low' product which has less fat and salt. This is designed for those who like their bacon that bit healthier.
As you can see, there is lots going on with Danepak. If you are interested in finding out more, you could do much worse than join the Serious Bacon Club community on Facebook.
Video; Powered by REDPILL

Disclosure; this is a collaborative post produced in association with Danepak.
Interested in this blog post? Well have a read of these...