In the latest of my Graco product reviews, I am looking at the Swivi Seat. It's a stunningly simple concept: a booster sweet that swivels 180 degrees.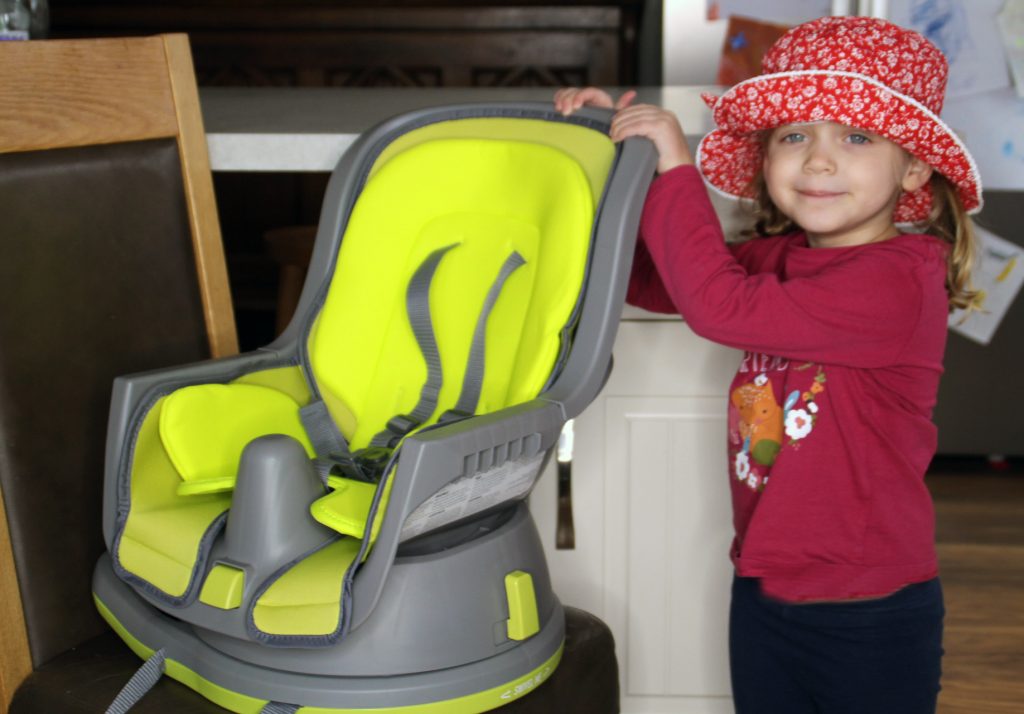 When I first saw one of these, I immediately thought "wow". When Izzy, our youngest daughter, was a small toddler we had a few issues at mealtimes and something like this could have helped.
Initial thoughts
Like many kids, Izzy wanted to follow in the footsteps of her big sister. At mealtimes this meant she refused to sit in a high chair.
I think the Graco Swivi Seat could have been the answer to our problems. Using its straps, it could have been firmly fixed to one of our dining chairs and yet maneuvered easily on its swivel base to allow her to get in and out.
The swivel feature also means we could have turned the seat so it was facing mum or dad. This would have made it easier for us to feed her when necessary.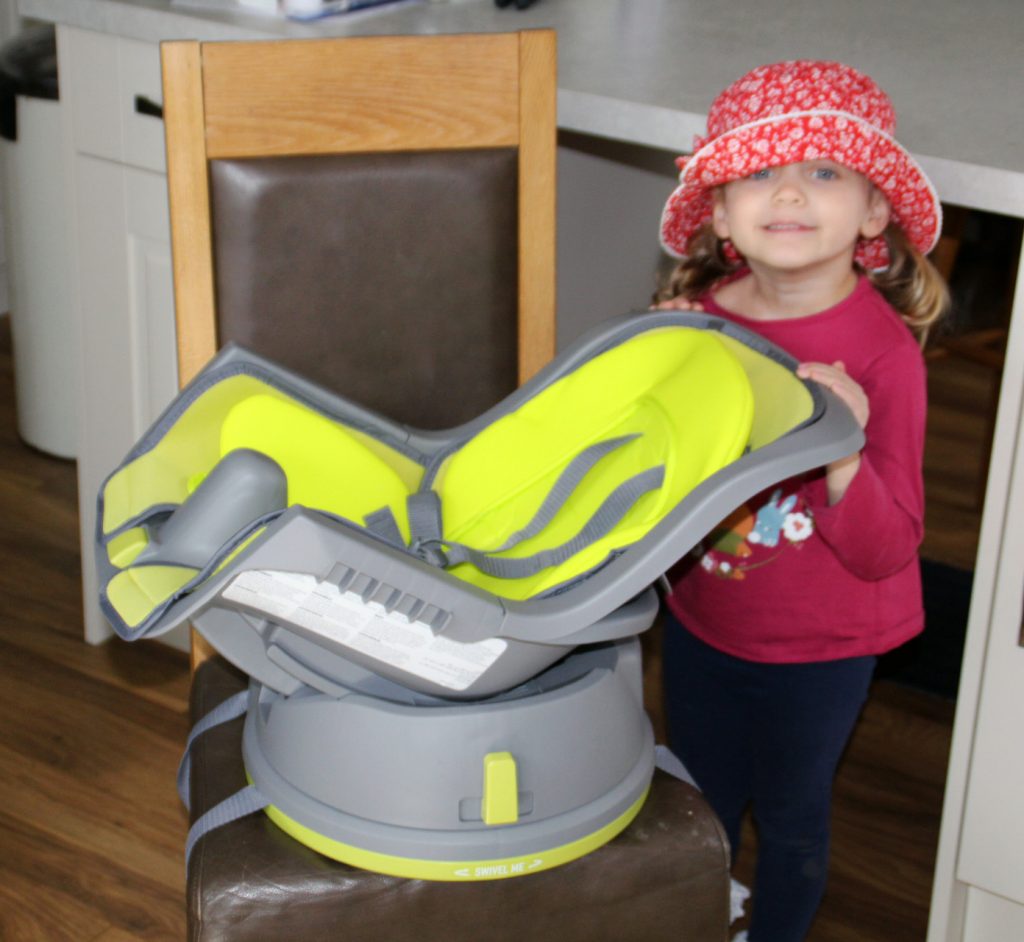 The other stand out feature for me is the fact it has a multi-position recline. Simply push a button on the bottom of the seat and you can recline it to the required angle. This makes it easier for a baby to hold their own bottle when feeding.
Other features
In addition to the swivel base and secure fixings, Graco's Swivi Seat boasts some other great features including:
A tray that can be removed with one hand
A removable lining and inserts that are machine washable
Three and five point harness that keeps your child secured.
Who can use this seat?
This seat is designed for use for babies up to toddler age. It has a removeable back and additional, removable supportive inserts for use with babies and very young children.
With the back and inserts removed, it converts into a basic booster seat. Set up like this, the Swivi seat is ideal for pre-schoolers.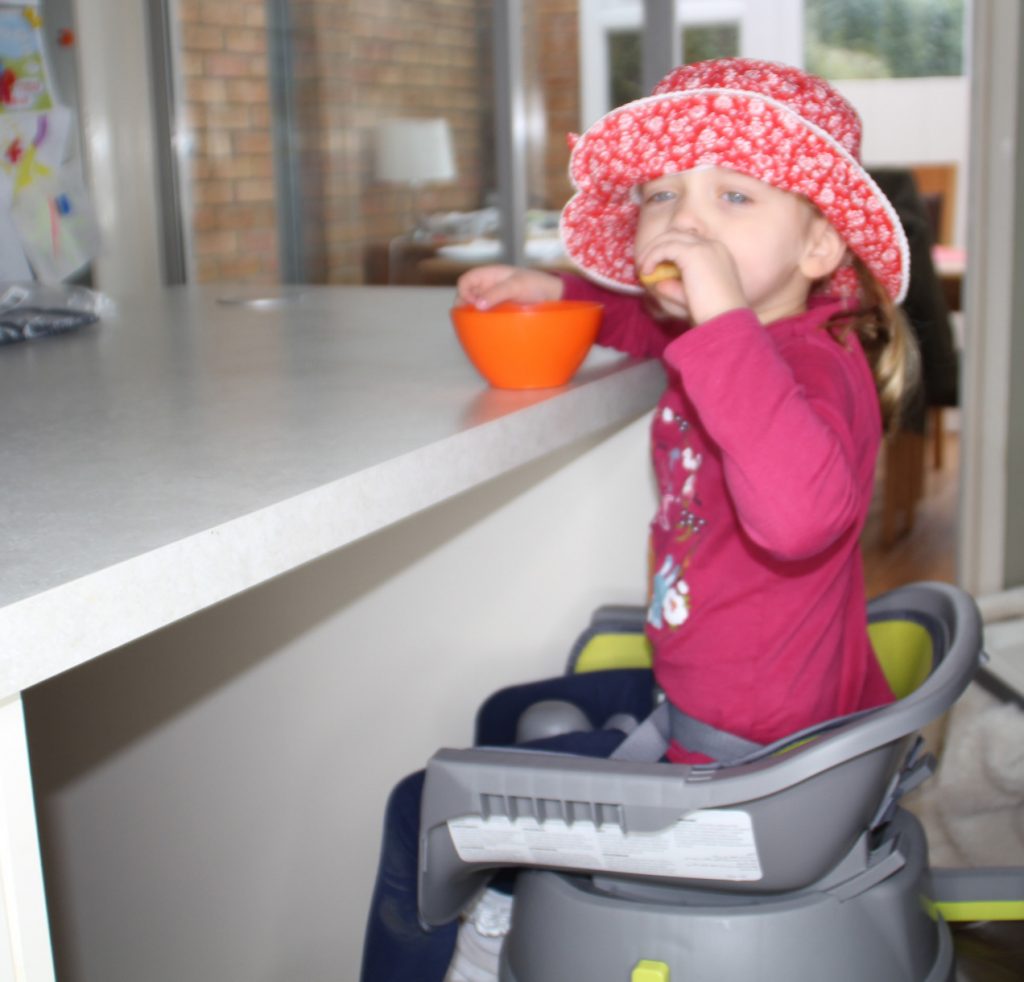 I was first shown one of these seats back in October at a Graco event in London. At the time Izzy was three years old and she loved the Swivi seat and was able to use it with the back in place.
A few months down the line and Izzy has celebrated another birthday and grown a tiny bit. Even so, she fits perfectly although the back has to be removed.
That said, Graco recommends the maximum age for the Swivi is three years. I can see why. By that age most kids are sat at the dinner table quite comfortable so I can't see many families wanting to use this with a child beyond their third birthday.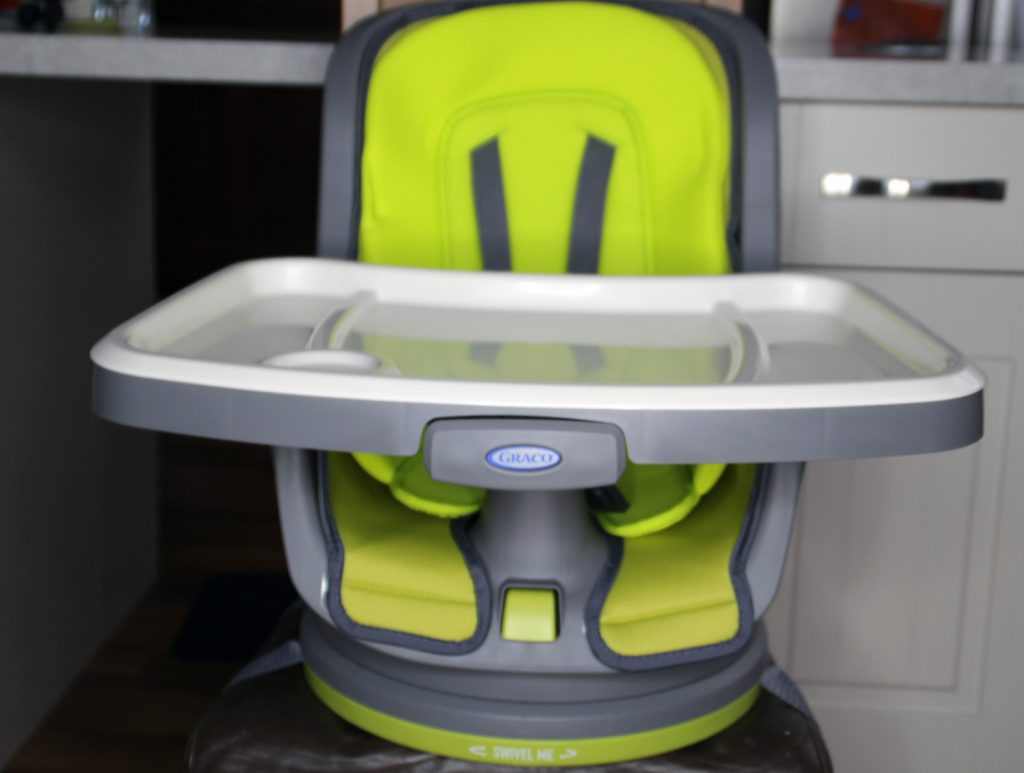 In summary
The Swivi Seat is built from hard-wearing, durable plastic and designed to make cleaning an easy task. It's a very straightforward concept and one I think would make the lives of most parents much easier, especially in the early years.
You can expect to pay around £79.99. Considering that you could use this instead of a highchair, I think that represent reasonable value for money.
More information, including information about stockists, can be found on the Graco website. You can also check out the hashtag #generationgraco for more information about Graco's product range.
Disclosure: A Graco Swivi Seat was provided for review purposes. Thoughts and opinions entirely my own.
Interested in this blog post? Well have a read of these...