Tucked away in our garage is a Graco travel cot. It's one we used frequently when Helen was a baby. Seven years later, we still use it from time to time when we loan it to family and friends. That said, we have friends who are expecting children so we'll definitely be keeping it as we anticipate you visitors will come to stay.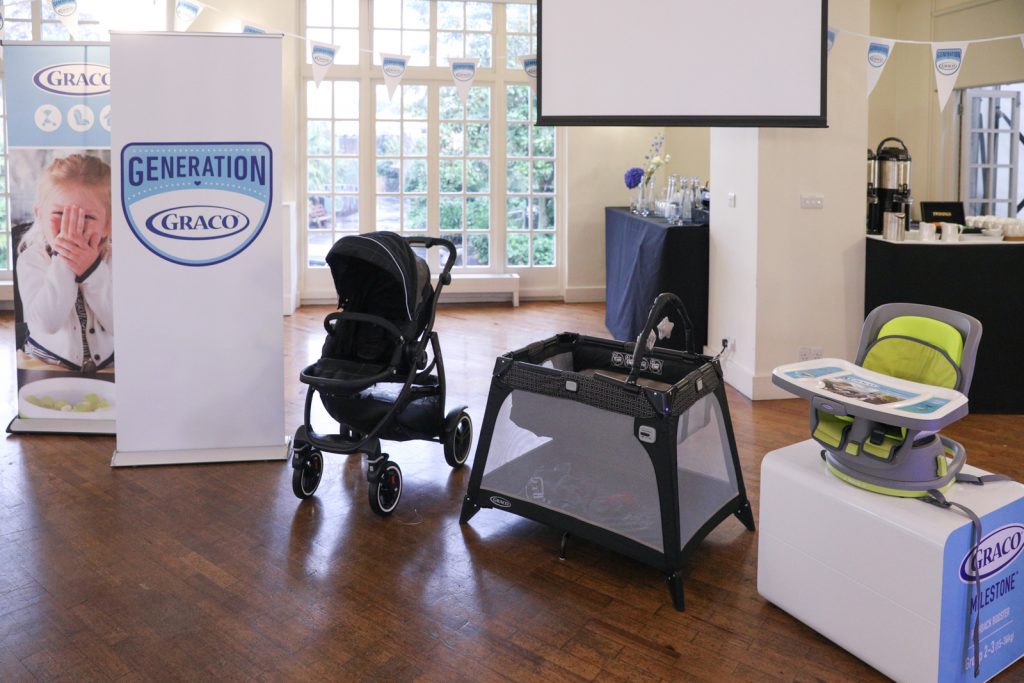 It's quite rare to find a piece of early year's equipment that lasts two children.  I was, therefore, delighted when Graco approached me and asked if I'd care to become a #GenerationGraco ambassador.
With that in mind, I was recently asked along to a #GenerationGraco event at ZSL London Zoo with my three-year-old daughter, Izzy. Myself and the other guests, who included Tom Briggs who writes the DiaryoftheDad blog,  Laura of the of the MummysZone blog, Gillian Crawshaw from Ababyonboard and Jenny who writes the Monekyandmouse blog, were given demonstrations of a number of products.
Well, product demonstrations were part of the attraction. This being ZSL London Zoo there were also meerkats, penguins and giraffes etc.
I recorded a short video of our day. Click play below if you'd like to see some practical demonstrations of the Graco range and what we got up to.
You may prefer to read about our day and the products. Here's an overview for those who prefer the written word and photographs.
Modes 3 Lite stroller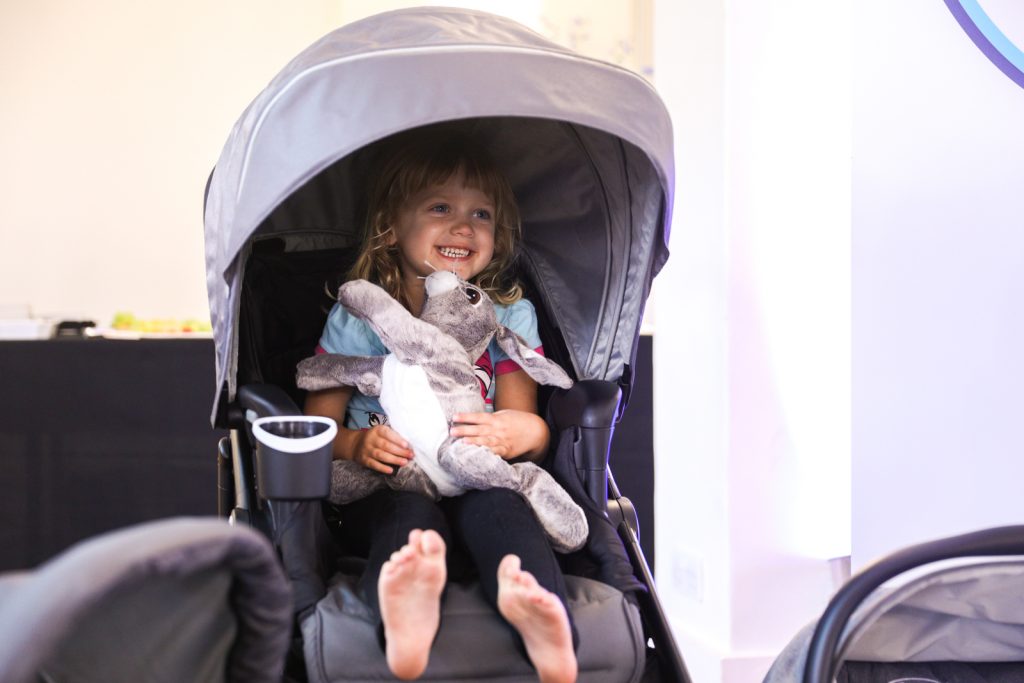 This is a travel system so you can pair it with a carry cot or car seat or simply use it as a buggy. It relies on Graco's Click Connect system so installing and removing the car seat etc. is very easy.
I thought Izzy would be too big for the Modes 3 Lite but she proved me wrong by spending most of the afternoon climbing in and out of it! In fact she's been badgering me to buy one ever since . Truth be told, she is at the extreme end for using a product like this, but her interest proves it would be suitable from birth to pre-school.
The most impressive feature, however, has to be the FastAction fold. Once you have the seat removed , you pull a strap in the middle of the frame with one hand and bosh, a second later the Modes 3 Lite is collapsed and ready for storage or putting the boot of your car.
Evo XT stroller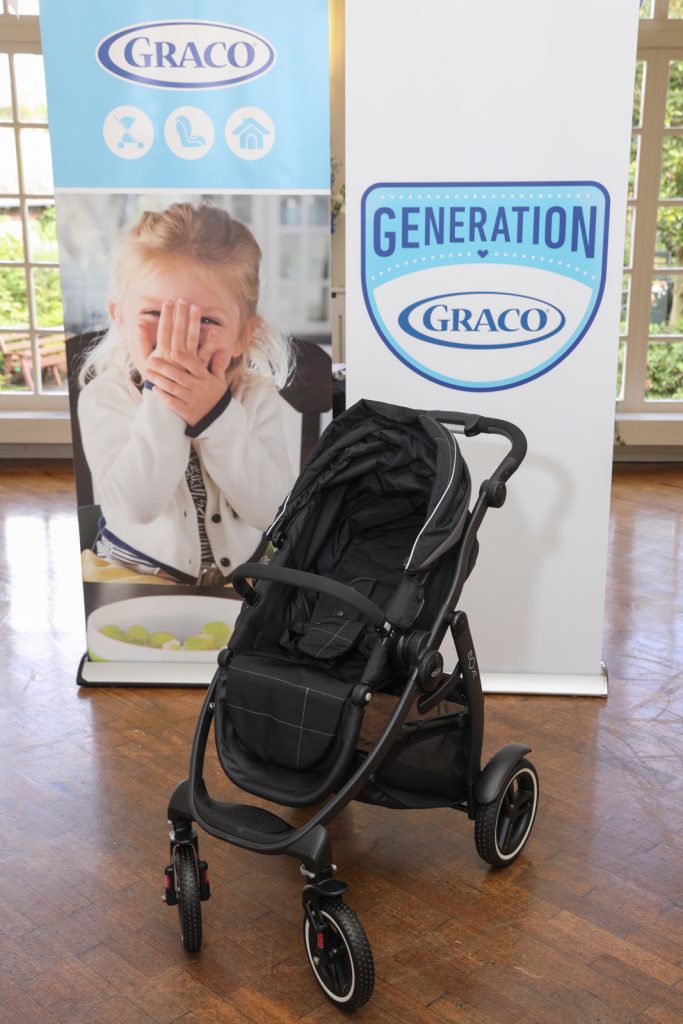 This is an all-terrain stroller suitable from birth to three years old. With a suspension system and mudguards, you can take this stroller anywhere.
Like the Modes 3 Lite, you can steer with one hand. The Evo XT looked a little smaller than then Modes 3 Lite so it may be a better option for someone with limited storage space.
Nimble Nook carry cot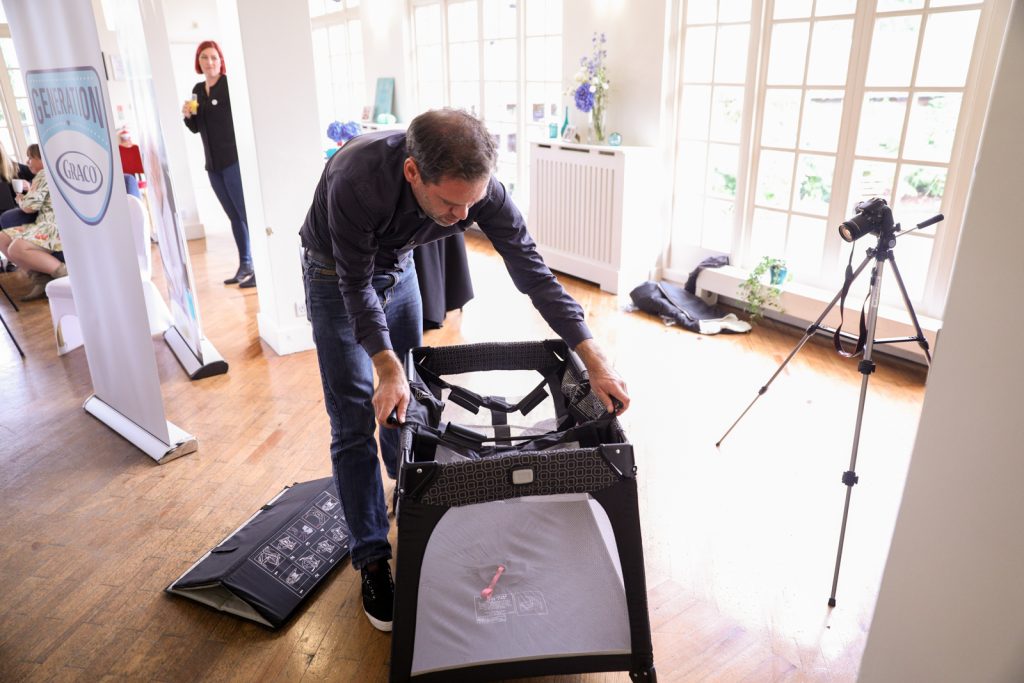 As you may have gathered, we're big fans of Graco carry cots in this household. I simply had to get a look at this and I filmed myself while successfully putting the cot up (watch the video for proof!). It was very easy to construct , taking only a matter of seconds and I am sure it is lighter than one we have at home (it is described as "lightweight").
Better still the Nimble Nook comes with a removable bassinet for new born babies. This saves you from having to bend right down to the bottom of the cot to lift your baby. Unfortunately, I couldn't demonstrate this on film, but the picture above shows me fixing the bassinet in place.
The other notable feature is a two speed vibration unit. With a flick of a switch, the cot will gently rock baby to sleep.
Swivi Booster Seat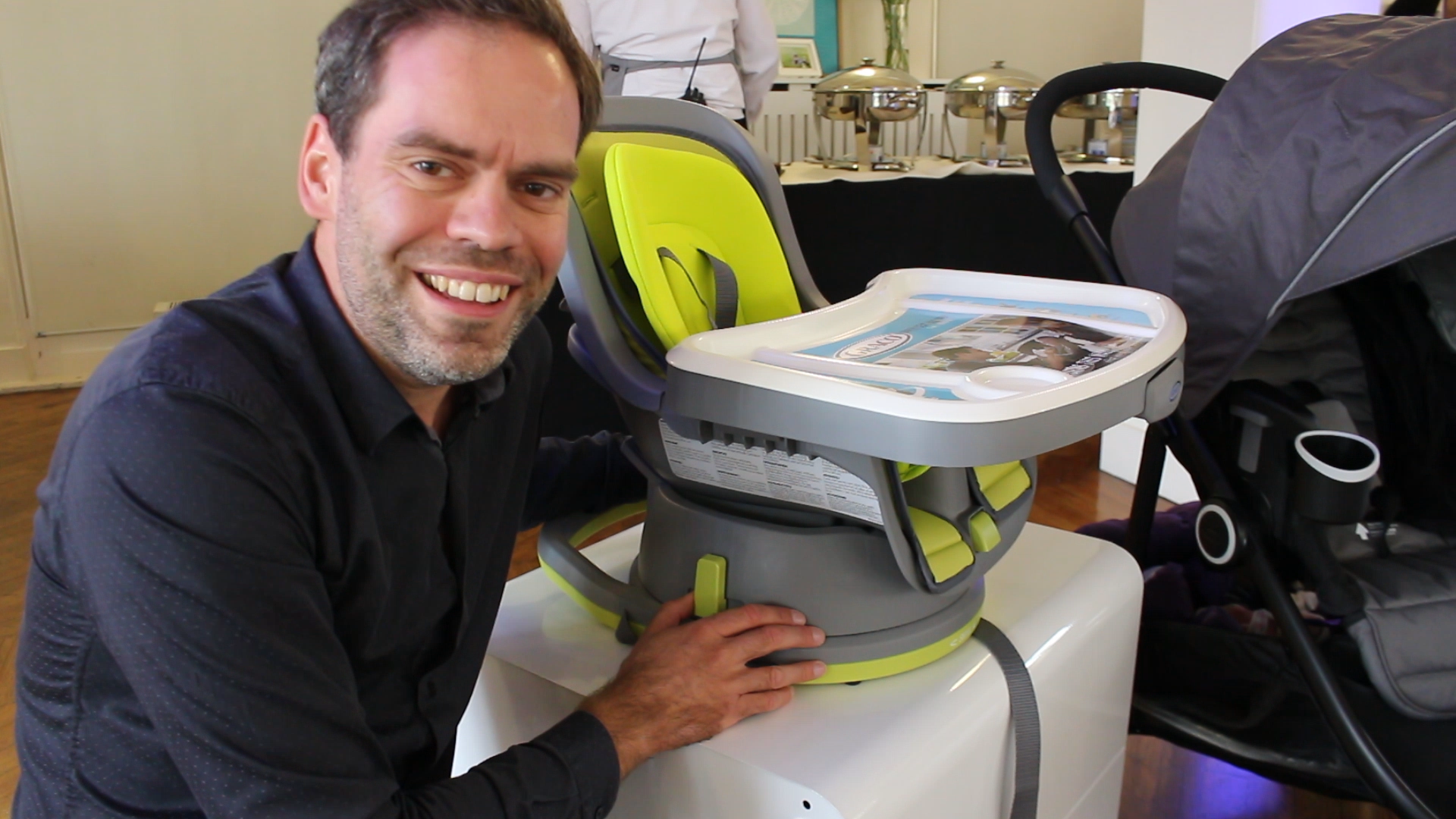 Oh how I wish we had this when my kids were younger! As the name suggests, it is a booster seat that enables your child to either sit at the table with the rest of the family or to convert a chair into a highchair. This is possible because it has a detachable table. It is worth noting the table can be cleaned in a dishwasher.
The seat has several different positions. It tilts right back so it can be used from birth or in an upright position for toddlers. It can also be turned 180 degrees making it easier both to get your child in and out of the seat or to have them facing you so you can feed them at the table.
The Swivi Booster would have been ideal for Izzy when she was younger. We had a few issues when she hit the age of two. Seeing her older sister at the dinner table, she rebelled against the highchair and every meal time was a battle as she insisted on sitting on a normal chair, even though she wasn't quite ready for it. This product would have been ideal to help us through that stage.
Milestone and Nautilus car seats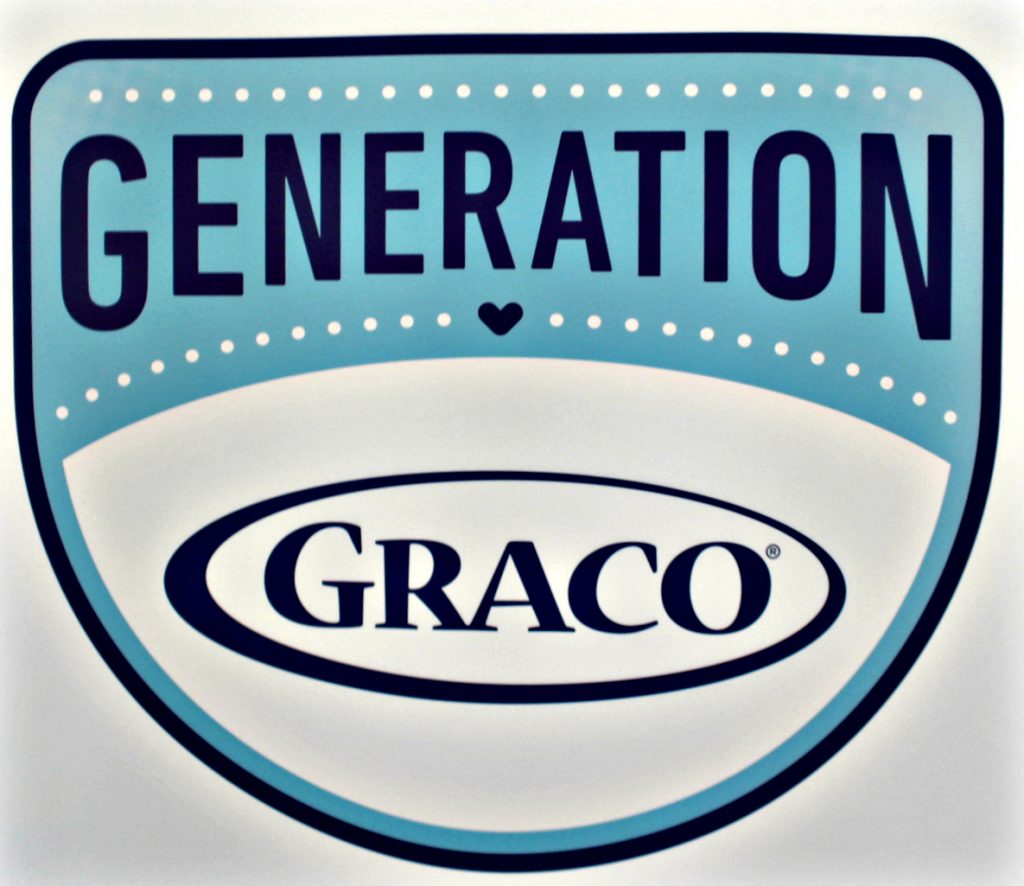 I also got to inspect a couple of Graco's car seats. I am going to write about these in more detail another time. Suffice it to say I have first-hand experience of using the Milestone car seat. Well, I say "I", I mean my daughters have used it. It's a great car seat which is easy to adjust to your child's size and can be used from birth up to 36kg .
The Nautilus can be used from nine months until around 12 years of age. Again, it is easy to adjust to your child's size. As I say though, I'll be writing about the car seats in a future blog post.
For more information. . .
The #GenerationGraco event gave me a really useful overview of the Graco range. Graco has done a great job of ensuring its products will see you right through the earliest years. For more information, go to the Graco website.
This post was produced in association with Graco.
Interested in this blog post? Well have a read of these...