If you are a regular visitor to Dadbloguk, you'll be aware that at weekends I very often publish blog posts related to photography, my favourite pastime when I get a few spare minutes. I may spend ages coming up with an idea, shooting the image and editing it before posting it to the blog. Well, not today. I thought I'd keep it simple and wish you all a happy Father's Day with this simple photo.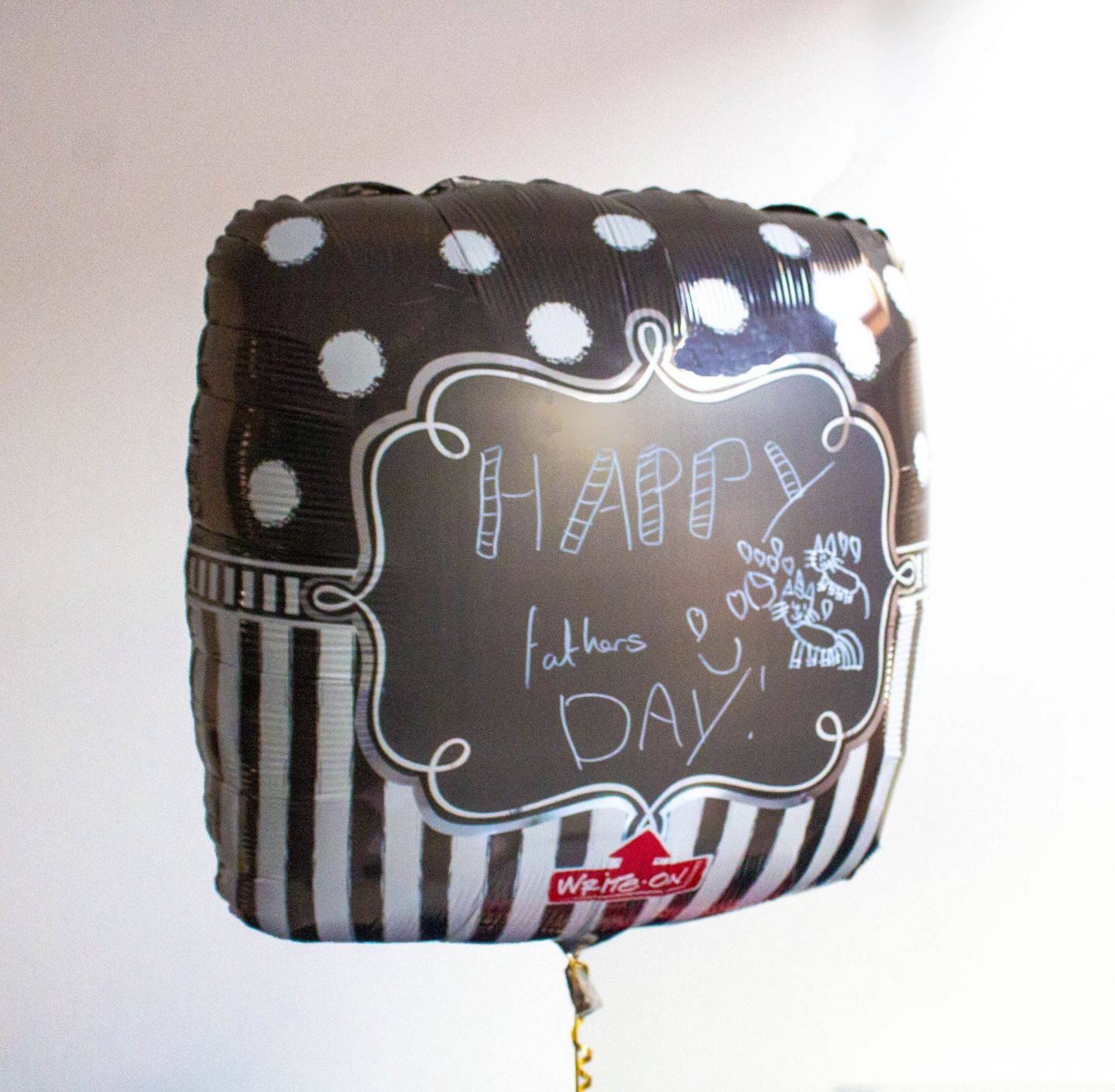 My daughters, Helen and Izzy, insisted on buying this balloon for me when we were out grocery shopping on Friday evening. It was very sweet because they snuck off in secret and with the help of a shop assistant, got the balloon inflated and wrote the message on it.
Hiding an inflatable balloon of this size was impossible, especially as we were driving home so they presented it to me immediately. In fact the drive home was fun because the only space for the balloon was in the front passenger seat next to me. It's so big it was like having another person in the car!
As soon as we got home, the balloon was given pride of place in our living room. It's been there ever since and I'm rather fond of it.
I just want to wish all the amazing fathers out there the very best for the day. Whether you're a mum or a dad, parenting is a challenge (and wow have we faced a few challenges just recently as a family). Just like when Mother's Day took place earlier in the year, it's great to acknowledge the work us dads do and the challenges we face.
Whatever you are doing today, I wish you a very happy Father's Day. As for me, I'm off to spend it with my family and don't intend to be online much if at all. Have a great day!
Interested in this blog post? Well have a read of these...