It's happened again hasn't it? History has repeated itself and my family has found itself buying items that don't fit in the family home.
Regular readers will be aware of the saga of the trampoline. This was an act of stupidity on my behalf a few months ago when I bought a garden trampoline from a neighbour who was emigrating to Canada (read about it here).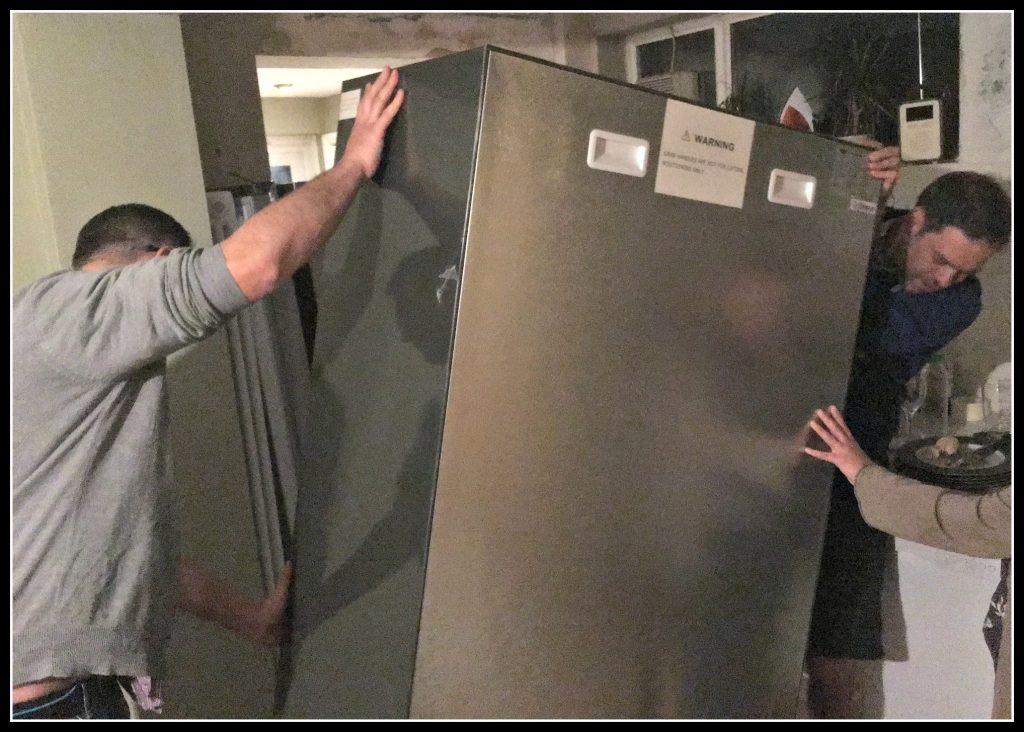 This time the offending article was an American-style fridge freezer. This is the final big purchase for our new kitchen.
Mrs Adams sourced and purchased this product. Not, you understand, that I'm blaming her. I should have paid a little more attention to the buying process and, considering lessons you could be forgiven for thinking I had learned, taken some measurements.
So anyway, the item arrived on the expected date. It just so happened Mrs Adams was working from home on the day in question.
The moment it arrived, however, clashed with the school run. I muttered something to the two delivery drivers before dashing out to the car and heading off to pick up the kids. It had to be left in Mrs Adams' hands to ensure it was positioned properly in the kitchen.
While I was on the school run, I received a text message informing me a radiator would have to come off a wall to get the fridge freezer into the kitchen and so the delivery guys had been unable to get the fridge freezer into the corner where it was supposed to be housed. Sure enough, when I got home the hallway had a new and very large addition.
We joked about it leaving it there. There was, after all, an electric socket in the hallway. I then had a lightbulb moment. We had friends coming round two days later for dinner. The guys and I could carry the fridge freezer down the path at the side of our house and in through the wider back door. There would be three of us, it would be easy.
The day came. The other guys took a look at the path down the side of the house and said; "No, you must be mad."
I couldn't blame them. I'd taken measurements myself. The fridge freezer would fit, but not necessarily our knuckles.
That was about six o'clock in the evening. After a barbecue and a few beers, the fridge freezer became a challenge.
"You can usually take the doors off," said our good friend Howard, "I bet it would fit then."
I had considered this, but as there was a control panel on the freezer door I wasn't convinced it would be possible because of the wiring. Curious, however, I took a good look at the instructions. Howard was right, the doors did come off!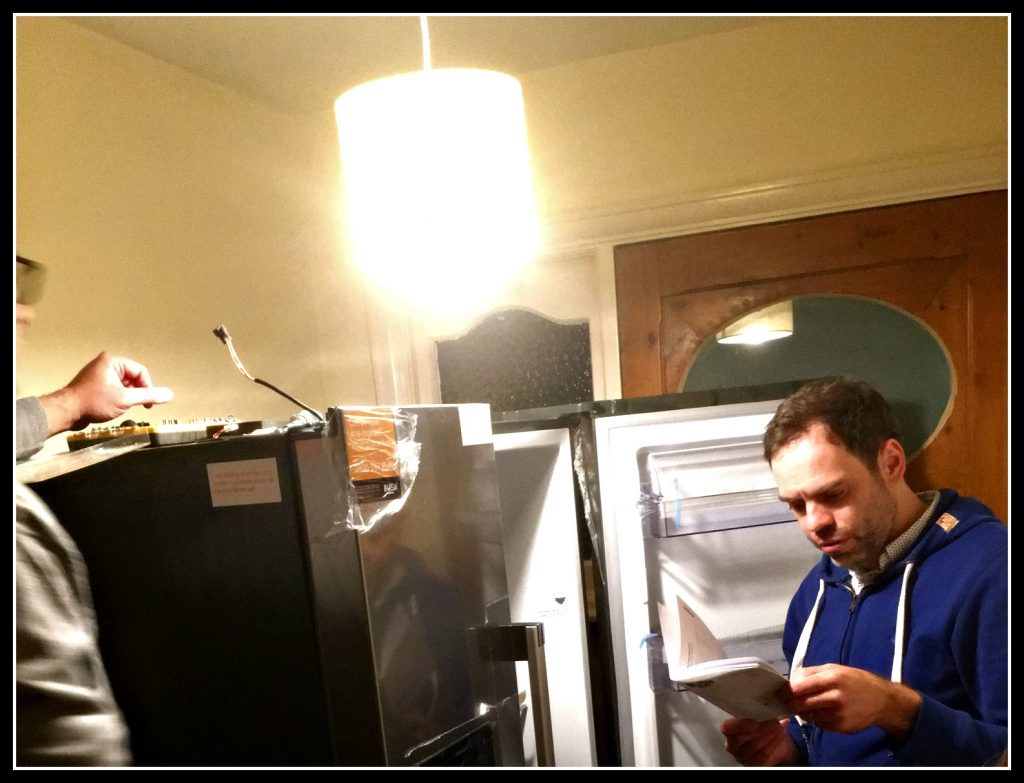 Well, this just made the challenge even more exciting. We poured drinks, got some tools and got to work.
It wasn't long before we had the doors off. The wiring was easy to deal with. It had a simple push fitting.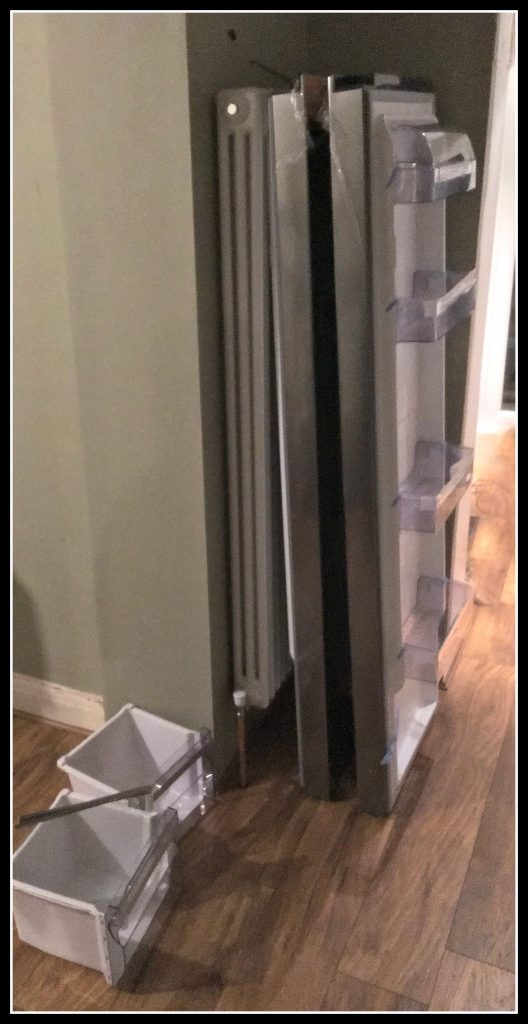 Luckily I have a sack trolley so we were able to maneuver the fridge freezer in place without too much difficulty.
Howard and I did most of the lumping and bumping. Our other friend Tim became our unofficial cameraman and kept a record of events. They are his pictures you see accompanying this article (taken on his phone, hence why they are a little grainy).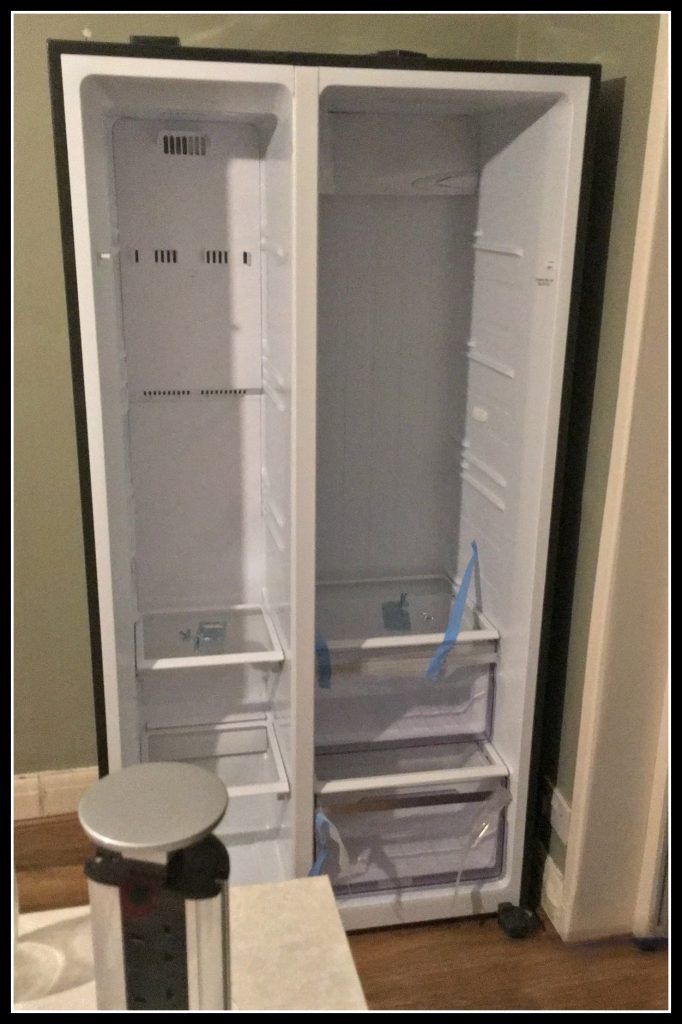 It can only have taken about 30 mins to get the fridge freezer in place. Our girls were a little confused when they came downstairs the next morning to find they didn't have to squeeze past a huge fridge freezer, something they had been doing for days.
Thank you Tim and Howard for your help.
Word of advice, however; never let anyone from this family buy you garden furniture or white goods. We're not very good at getting accurate measurements. Or indeed any measurements at all.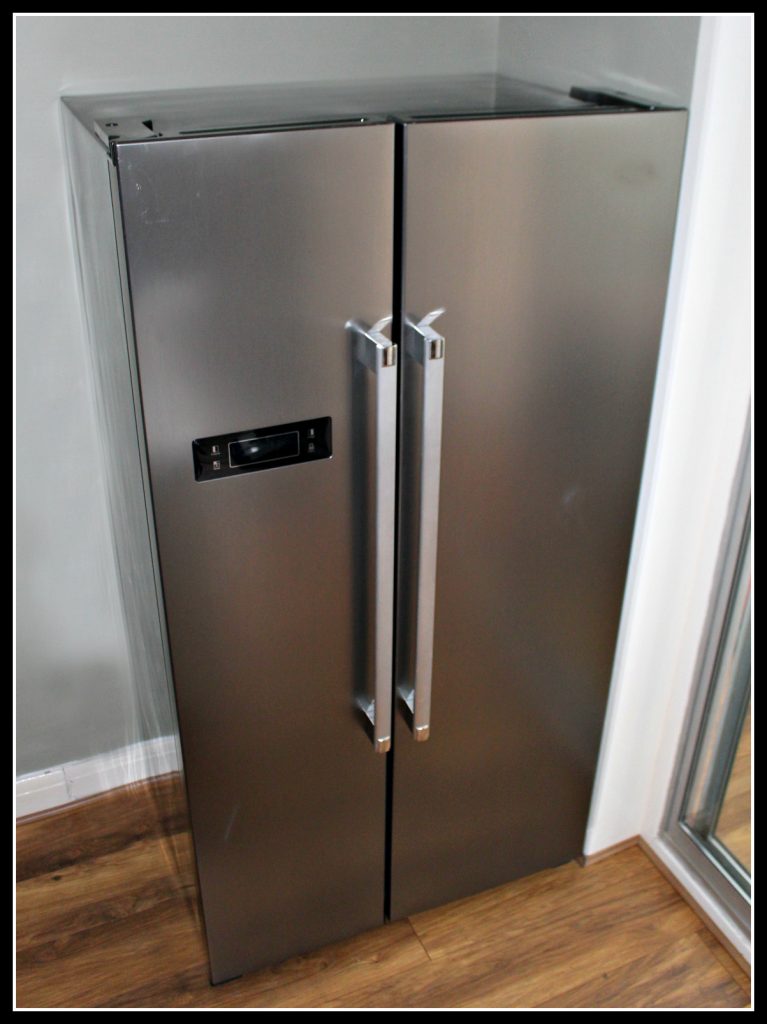 Interested in this blog post? Well have a read of these...