It is no secret that looking after a newborn baby is perhaps one of life's most challenging experiences. First-time parents will see a variety of highs and lows as they traverse the difficult, but rewarding landscape of parenthood. Yet, while navigation of the world of parenting can be tough for some, there are ways to lighten the load and make the road a little easier to travel down.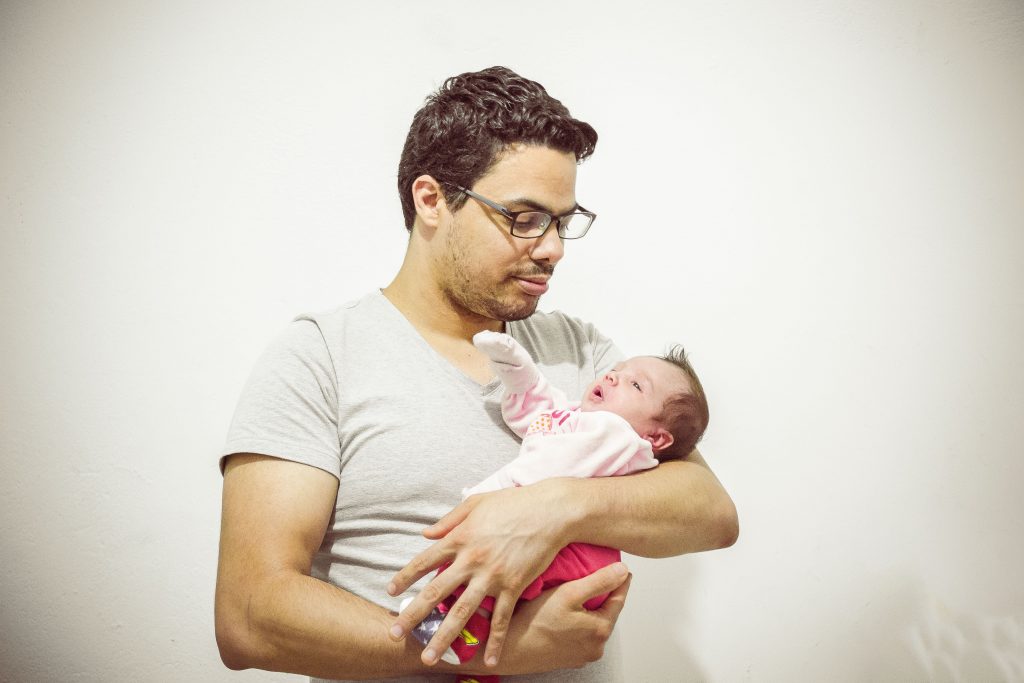 If you've recently become a proud parent, or are facing the prospect of welcoming a child into the world and wondering how to make life easier with a newborn, you're in the right place. From a wealth of knowledge of the billions before you, we look at some tips on getting through those first few months:
Get the Gear
You certainly are not the first person to wonder how to make life easier with a newborn. People have been pondering this idea since they had the capacity for thought, as have commercial businesses.
Equipment of all shapes and sizes exists to help streamline the baby-care process, from your standard blankets, baby-gowns and carriers to new, more advanced gadgets, like live-video feeds, fold-up strollers and smart-tech baby bouncers.
Kitting yourself out with both the latest innovations as well as the old favourites will ensure you're as prepared as possible for whatever comes your way, making life that little bit simpler.
Get Social Support
An active social life is an invaluable resource when you have a newborn. It gets you out of the house, it keeps your morale up on difficult days and it offers support when you need it. The problem is: it can be tough to maintain your current social status once a baby arrives.
The demands on life simply change.
Making friends and getting involved with groups of other parents to newborns is something many swear by. There is a mutual sense of understanding, they are people you can talk to that know what you are going through, their schedules are aligned well with your own and they are interested in doing the same things as you.
Being a new parent might not mean you can go out for dinners or drinks like you used to, but it doesn't mean you have to become a social recluse either. Seek out those in the same position to you and you'll not only find how to make life easier with a newborn, but you could also make friends for life, too.
Get Help With Day-to-Day Life
Babies absorb time. They require a seemingly endless supply of undivided attention. This presents a problem. A newborn doesn't mean you don't need to eat, clean, pay bills and maintain your day-to-day life. But, on top of everything else, these tasks can seem insignificant.
This can then lead to stressful backlogs in small but important things that keep your life ticking over, which in turn leads to stress. Factors that result in stress while bringing up a newborn are to be avoided at all costs, but what is the solution?
Whenever possible, seek support for new parents through care services. These are professionals who can maintain your daily schedule as you adapt to the world of parenting. That includes sorting your shopping, cooking food, doing chores and other bits and pieces; all the small tasks that need doing, but you just can't find time to do.
Make a Baby Budget
Money worries are a major contributing factor when it comes to newborn-associated stress. During the early months, it is likely income will go down as one or both parents are removed from the work environment — a change that may be permanent.
Not only does income go down, but babies are also expensive. Surveys suggest fees can total up to £9000 for the first year. These rates are incredibly high, though, and money-savvy parents can easily cut down on these costs if they plan accordingly.
Baby budgeting is a crucial tool in the fight for making your life simpler. Financial security is essential to mental well-being, and a healthy mind makes bringing up a child much easier. Invest time looking at your income, how it will change — if it hasn't already — and how you can optimise (and reduce) spending to keep your bank accounts healthy.
If you are already looking after a newborn and don't have time to do this, you can either employ somebody to do this for you, or ask trusted friends/family to help you create budgets.
Don't Forget the Age-Old Pieces of Advice
You'll have heard it all before.
Parents and child free individuals alike all spout the same reams of generic insight into the life of caring for a newborn. The fact is, though, that a lot of what people say, while grating to hear constantly, is actually good advice.
We know you know it, but remember:
Sleep when your baby sleeps.

If you have the opportunity to go out without your baby, do it.

Bad days happen. Don't dwell on them.

Keep your diet healthy. It helps keep your sleep-deprived mind as sharp as it can.

Don't turn down help when it's offered. It doesn't make your weak or a bad parent.

Always find some

me time

, even if it's just for 10 minutes.

Don't be afraid to ask nurses and doctors questions. They're here to help.
The simple things are often the things that can make the biggest difference. Whether it means you're better rested or you know how to handle a persistent cough, keeping in mind those standard pieces of advice is always worth it.
Disclosure: This commissioned article was produced in association with Abney and Barker. 
Interested in this blog post? Well have a read of these...