The atypical British summer has seen me getting very adventurous with my clothes. I've been out buying and wearing items with considerably more colour than I'd ever usually consider. This is where Dutch boardwear specialist Protest comes in.
Over the past couple of weeks I've been regularly wearing shorts and a tee shirt from this year's summer collection. The range has been inspired by Brazil. Brazilian artists Jose Fransisco Borges and Eduardo Sur have designed some of the items. In Eduardo's case this includes a pair of shorts where the fabric has been made using reclaimed materials from recycled plastic bottles.
Pictured below are the Rainbow board shorts I've been wearing (…although I have to confess I've been nowhere near the coast!). I think the shorts are designed for someone about 20 years younger than I am but I've become quite attached to them nonetheless. True, I wouldn't feel brave enough to wear them on the school run but they've been great at the poolside.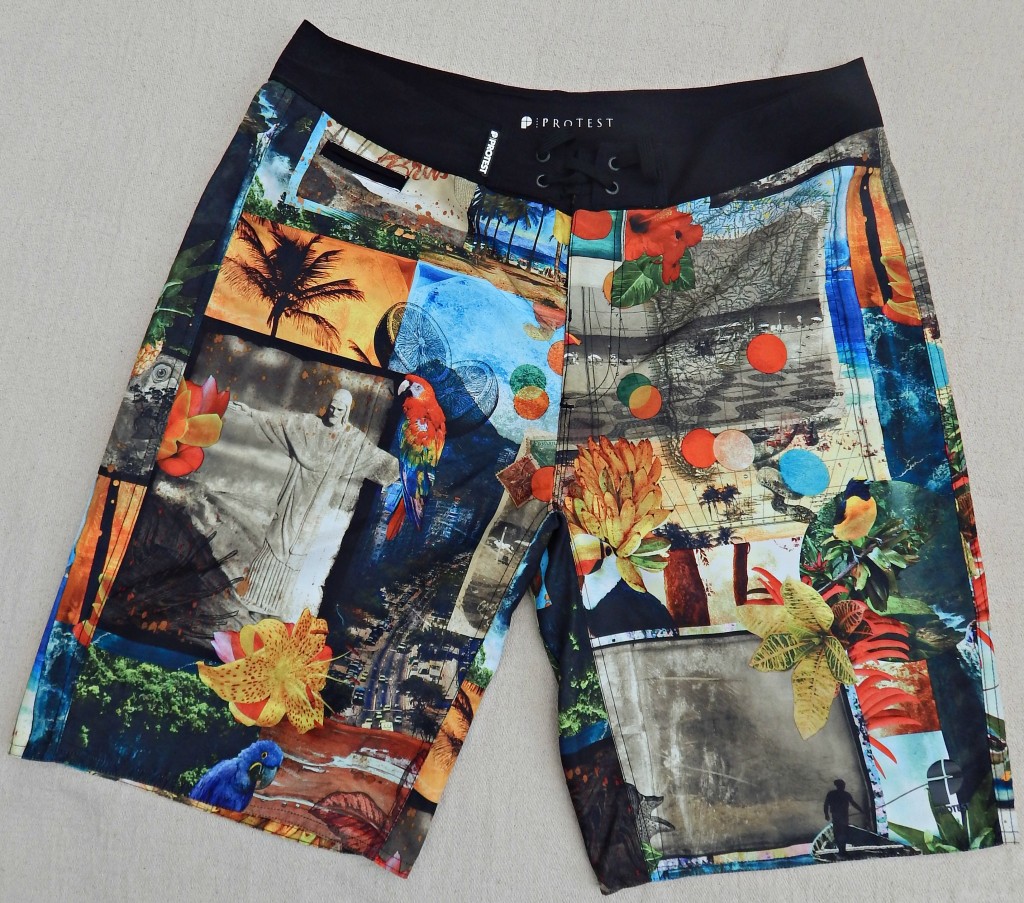 Slightly more conservative is this top. It's got a fantastic slim-fit and can be mixed and matched with all manner of trousers and shorts. I've generally accompanied it with a pair of trusty, dark blue Gant shorts I possess.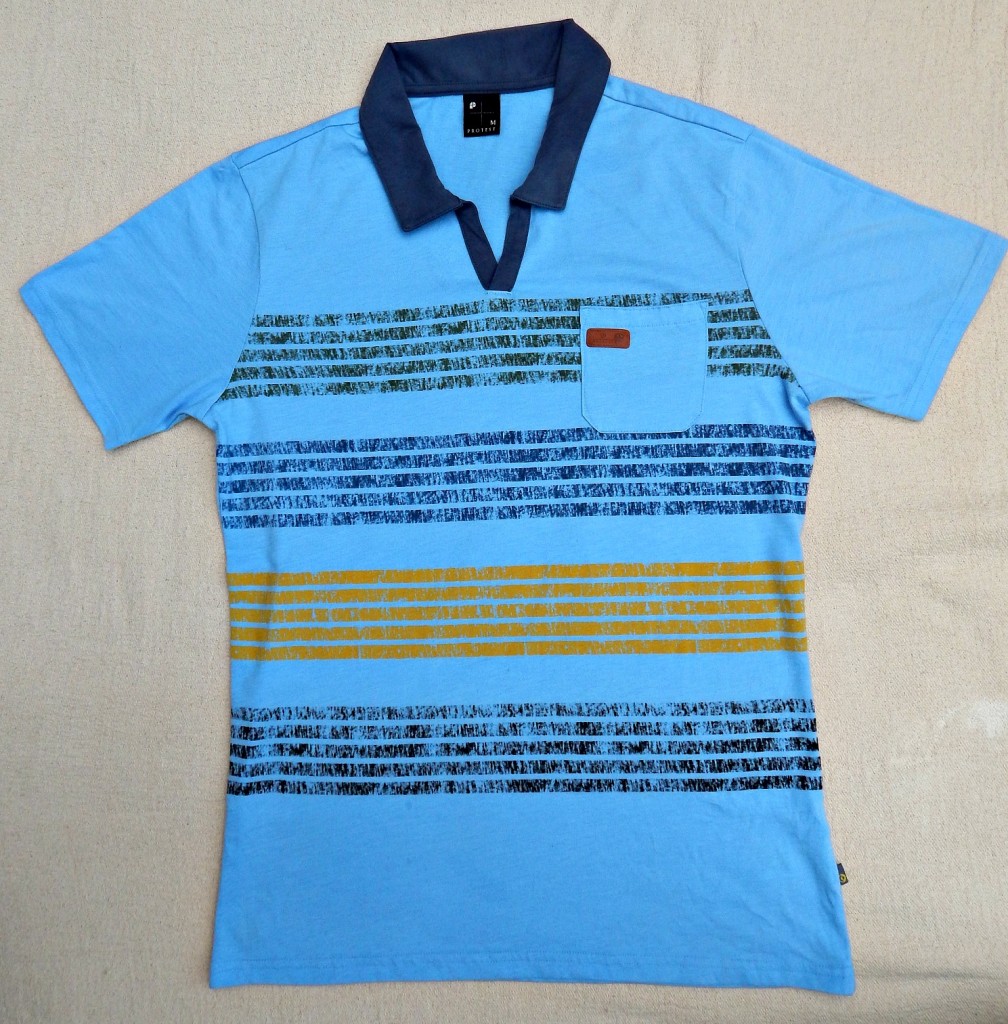 Finally, here is Protest's Charger jacket. This is a more like a sportswear item. It's lightweight and designed for anyone undertaking physical activity. It's not something I've put to good use yet, but it has large vents in the back that would be ideal for keeping your cool if snowboarding, running or hiking. It also has zip up pockets and a hood, should you find yourself caught out in the rain.
My wife can't quite understand my attachment to something in combat colours. I'll be honest, it's perhaps not the kind of pattern I would usually choose. The real appeal for me is the practical features it has for those of us that like to spend as much time outdoors as possible. When the rain starts to fall I can see myself going out jogging in this jacket.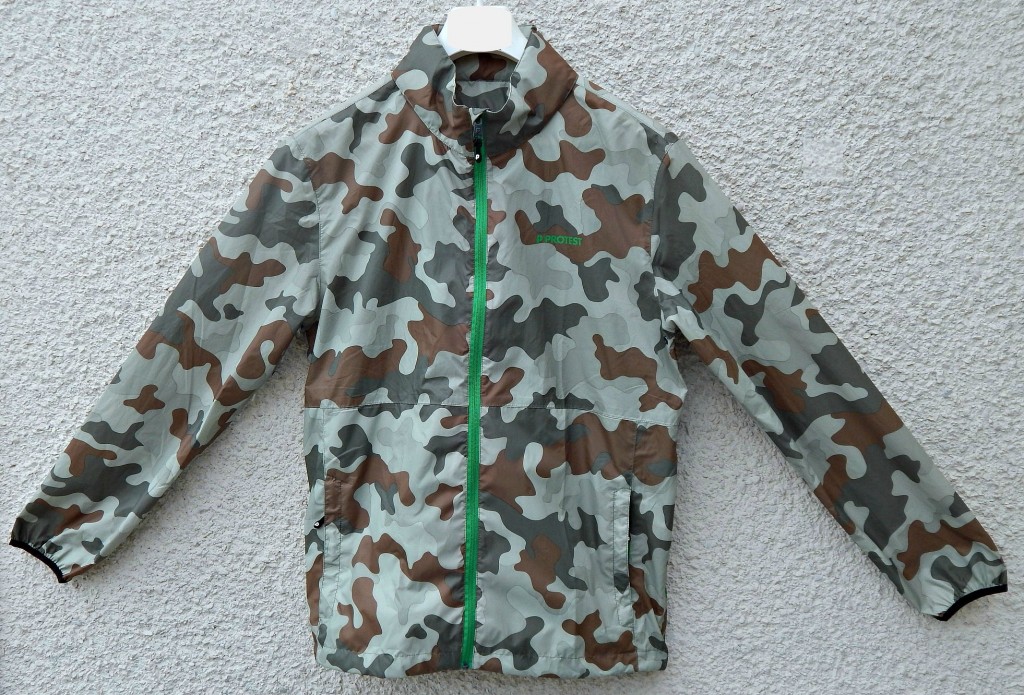 If you like what you see, Protest is presently holding a sale. For more information and to buy go to the Protest website.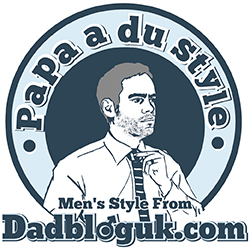 Interested in this blog post? Well have a read of these...