"Look at me daddy," said my youngest daughter Izzy. She then grabbed the cord in front of her and jumped, gently abseiling to the ground, about 20 metres below. This was my introduction to the new Clip 'n Climb climbing zone at Jump In, Enfield.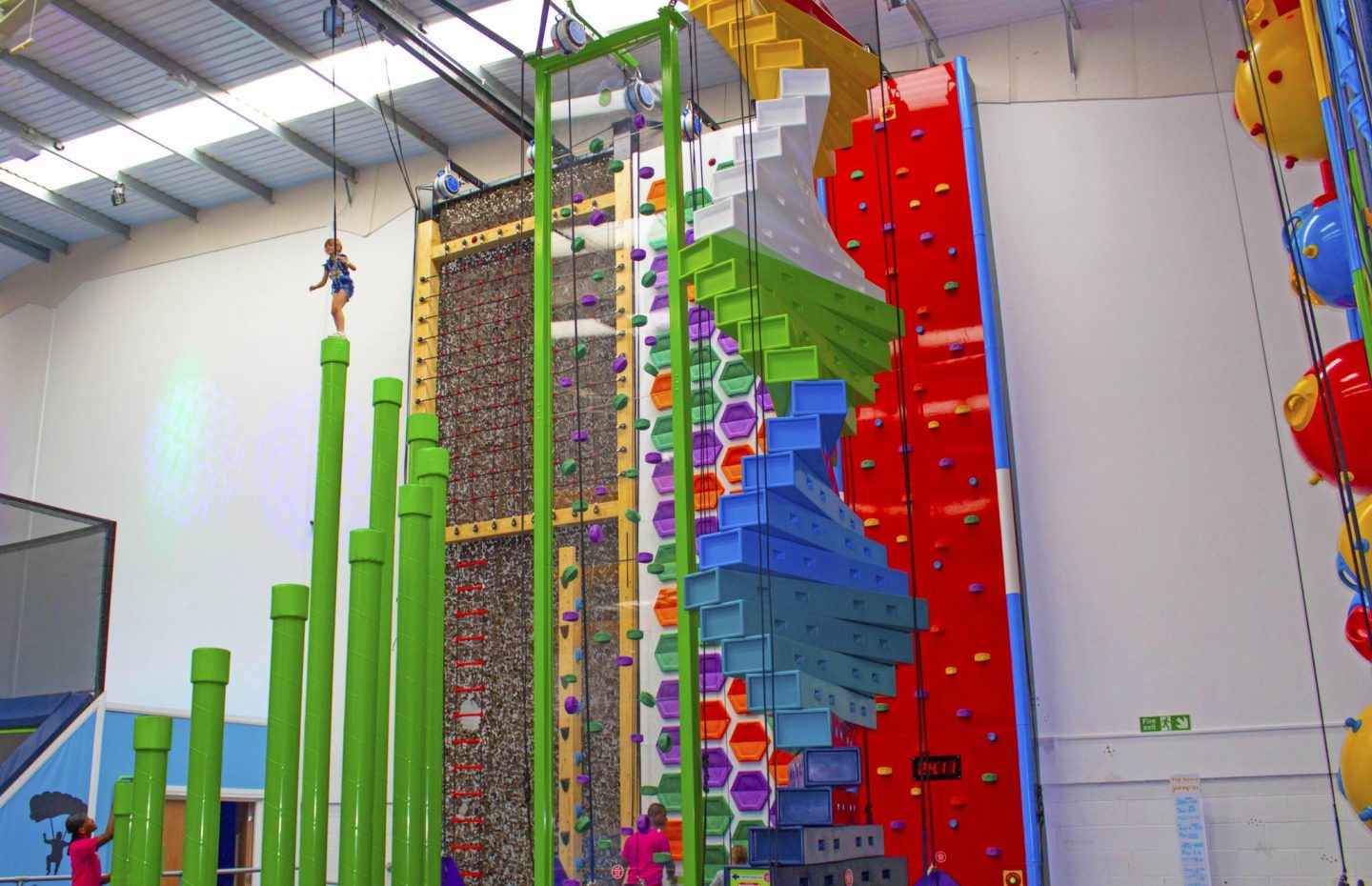 As you can appreciate, watching my daughter climb and jump from such a height made me feel just a little queasy. I had to quickly get used to it because both Izzy and Helen, my eldest daughter, were all over the climbing walls and I was very soon joining in myself.

The three of us had an amazing time. There was no stopping us and I am told I was not alone in feeling a touch nervous. Apparently it's quite common for parents to feel very nervous as their children climb!
An introduction to Clip n' Climb at Jump In, Enfield
You may not be familiar with Clip n' Climb so let me explain what it is. You've probably gathered, but it's a climbing venue. The Enfield branch has nine different climbing challenges and they're suitable for children and adults of all ages. As a guide, Izzy is six years of age and I think she only failed to make it to the top of two of the climbing walls.

Instructors keep an eye on everything that happens and are on hand to help. Safety is paramount with everyone having to watch a safety video before climbing. It's also mandatory to wear harnesses just in case you should fall.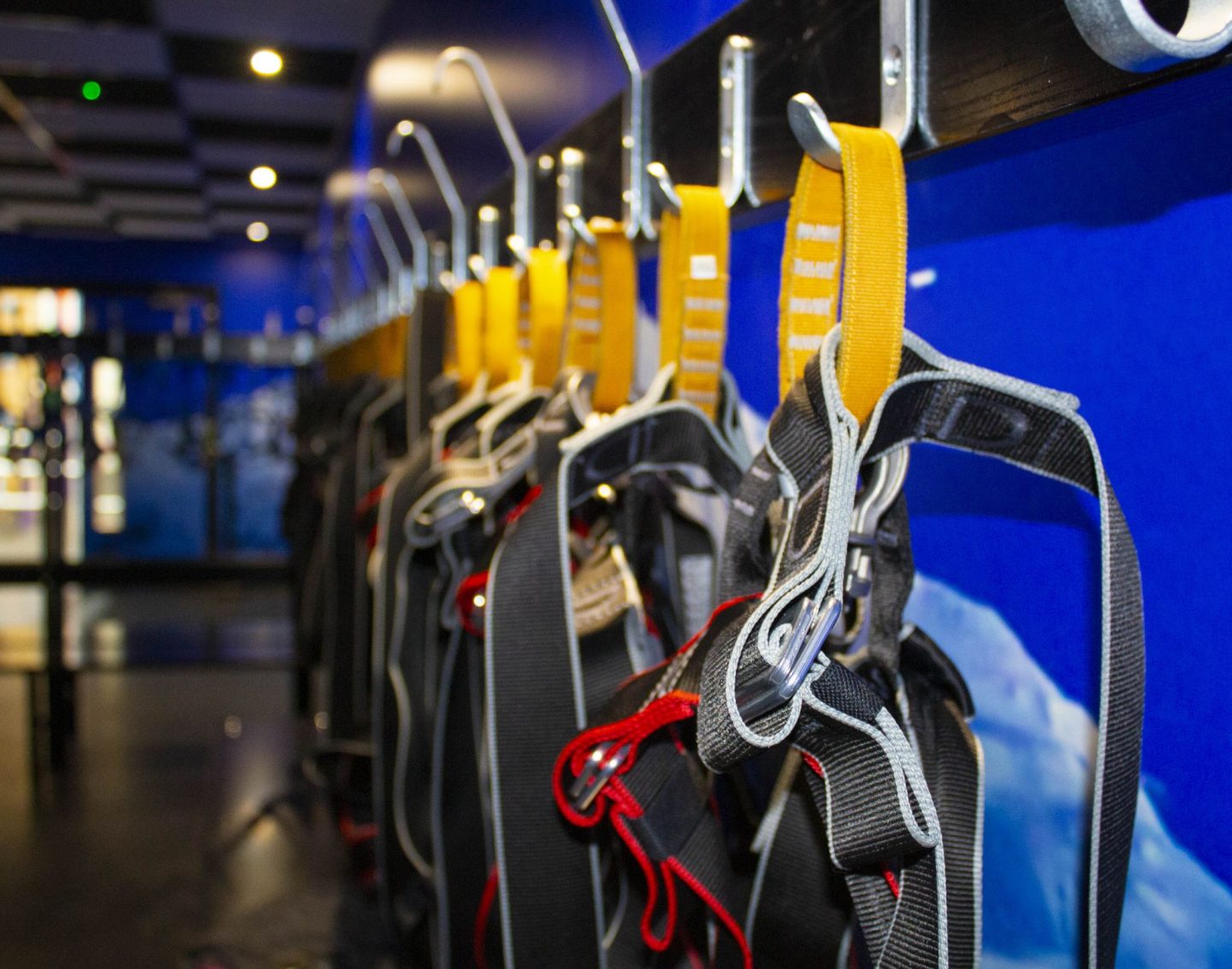 If you do fall or let go, you don't simply tumble to the ground. The harnesses are connected to a machine at the top of each climbing challenge that gently lowers you to the ground.
The Enfield branch is on the same premises as the Jump In trampoline park so you can combine a climbing experience with time on the trampolines. The area also has its own cafe and areas for hosting children's parties.
Our Clip n' Climb experience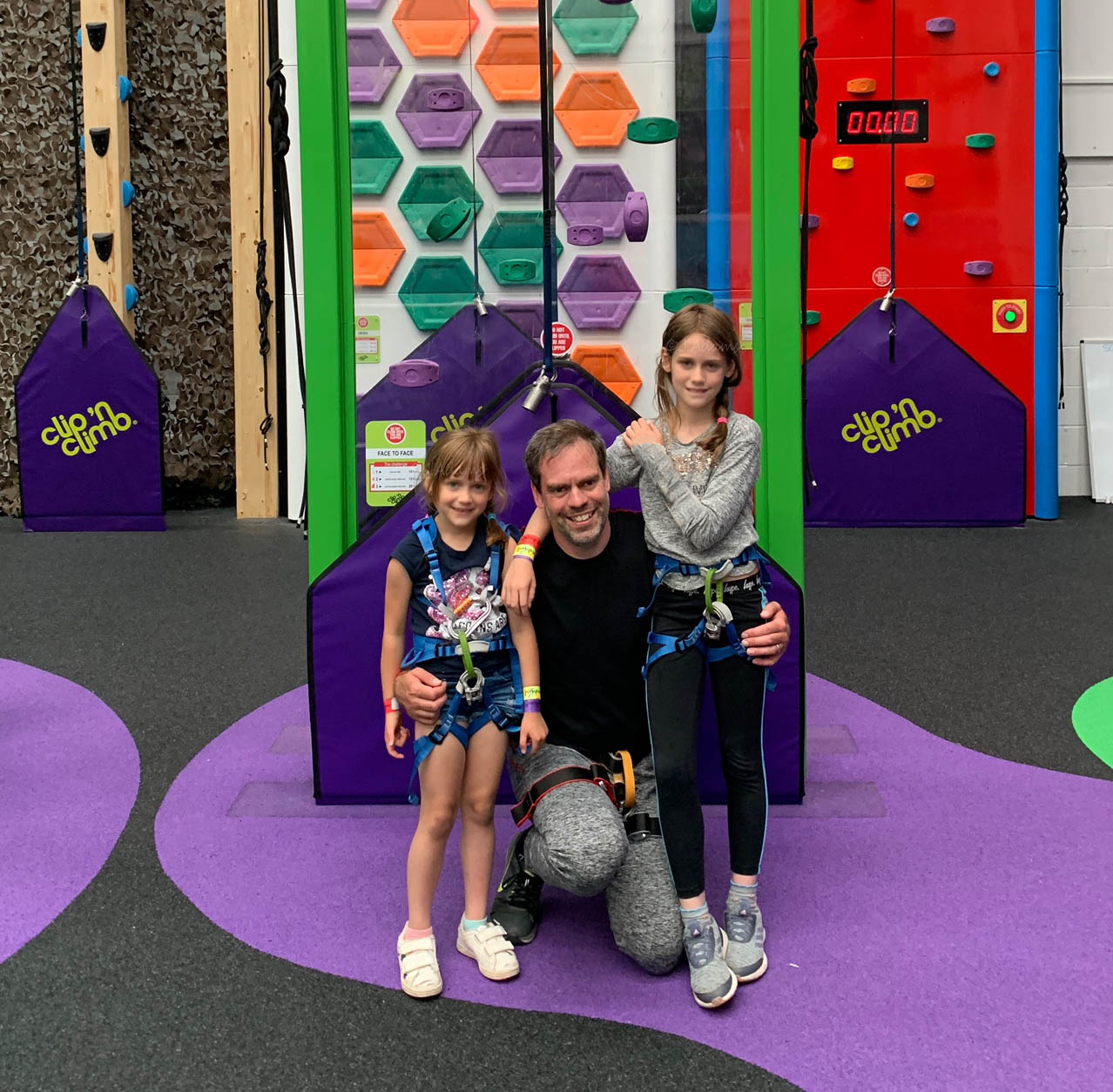 Our experience started with a safety briefing. After which Kairo, our helpful instructor, helped Helen, Izzy and I put our harnesses on.
It was then through to the climbing walls. The first climb is essentially a test. I could tell the instructors were keeping a very close eye on the three of us to check our confidence levels.
I don't mind admitting that it was very weird reaching the top of my first climb. We had all been told that once you reach the top, you take hold of the rope and push yourself away from the wall. It was exceedingly odd doing this, but after a few climbs, I got used to it.
While I was still getting used to the walls, Izzy was putting me to shame. Within a few minutes of arriving she was making her way up the hardest challenge of all: The Stairway to Heaven.
This was a collection of poles just big enough to stand on. Every pole is slightly higher than the previous one so you have to walk up it like a flight of stairs, but there is nothing to hold on to.
It looks like it should be easy, but it's actually very hard. Climbing is one thing, but doing it when there's nothing to hold on to makes it to a completely different experience.
I lost count of the number of times Izzy climbed those stairs. Getting to the top and jumping down certainly became her party piece!
Helen and I both attempted a climb called Face To Face. Two people tackle this climb, one on each side of a Perspex wall so you can see exactly how high your opponent has climbed. The aim is to see who can get to the top first.
Helen also got on very well with a climb called the Jungle Gym. This climb starts out as a ladder but half-way up changes into a scramble net.
My favourite climb was the Detonator. This involved climbing up a wall with a large number of round bumps with handles on them. Neither Helen nor Izzy could complete this one but after a bit of practice, I managed it several times at quite high speeds.
It was an hour of hardcore exercise. By the end of it we all needed a rest. After 30 minutes in the café, the second part of our adventure began.
Jump In trampolining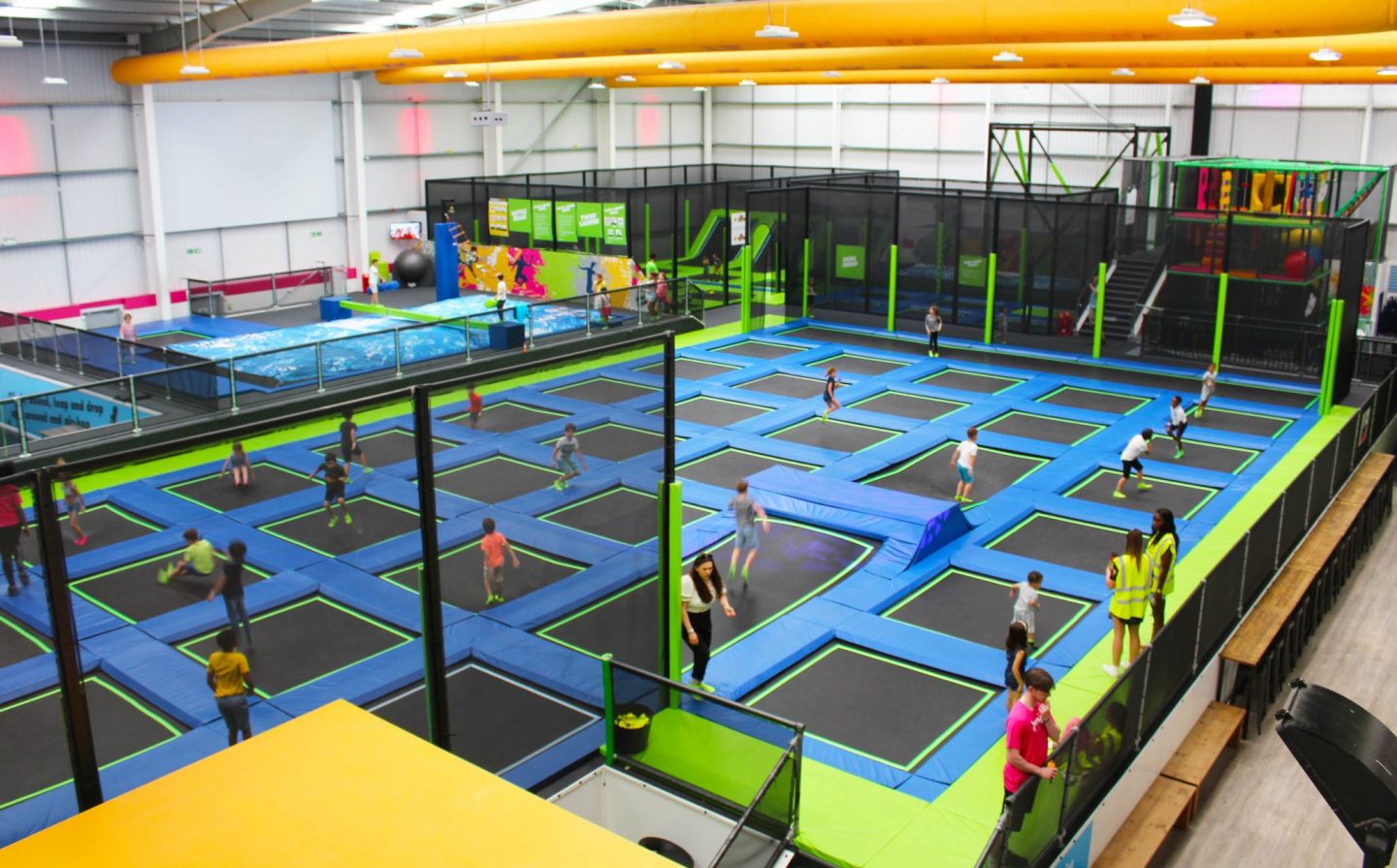 In addition to the Clip 'n Climb experience, we were booked in for a session on the trampolines. Alas, for medical reasons I had to sit this out, but Helen and Izzy made the most of it.
There are loads of interconnected trampolines for jumpers to make their way across. A keen gymnast, Helen spent most of her time on the large 'tumble track' trampoline.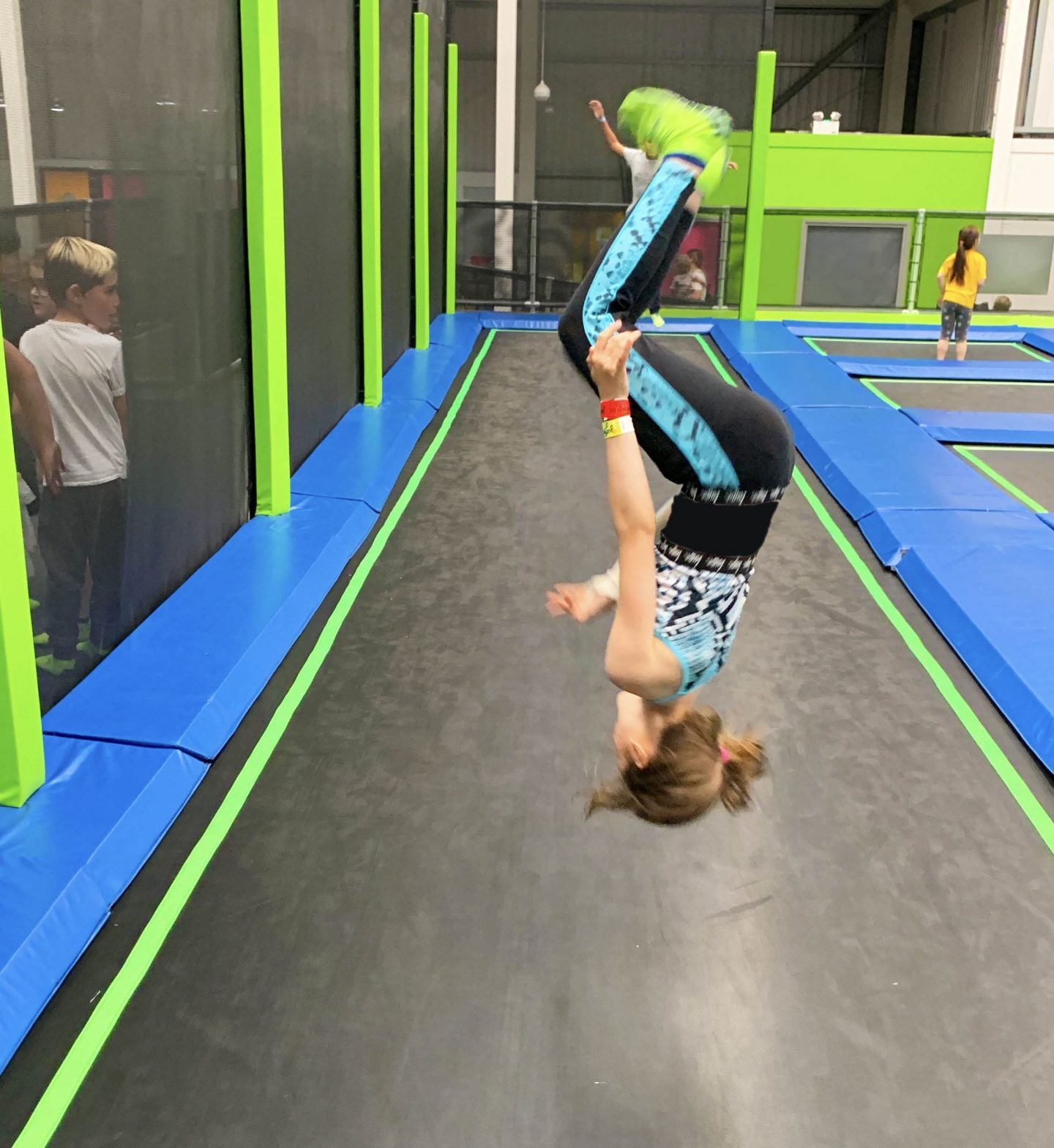 There is also a dodgeball court and a 'twist ladder' challenge which jumpers can undertake if they feel brave enough. Helen and Izzy certainly made the most of the session and returned to me red faced and suitably tired.
Thoughts on the experience, costs and further information
In total we spent about three hours at Jump In, Enfield. Helen and Izzy had an amazing time doing the Clip n' Climb challenges and playing on the trampolines. It's obviously a popular place for children's parties as a few were taking place while we were there and yet there was plenty of space. We didn't feel like we were gatecrashing anyone's celebrations.
I thoroughly enjoyed the Clip n' Climb experience. It was great to get this introduction to climbing and I would definitely return with the kids. In fact, I think they'll riot if I don't go back during the summer holidays at some point!
In terms of cost, there are many different sessions you can go along to each one with a different price. To give you an idea, at the time of writing, an hour-long Clip n' Climb session will cost £11.50 per person. Combine that with an hour-long 'open jump' session on the trampolines and it will cost £17.95.
More information about Jump In Enfield and Clip and Climb can be found online via its website.
Disclosure: this commissioned post was produced in association with Clip n' Climb. Thoughts and opinions entirely my own.
Interested in this blog post? Well have a read of these...