Over recent months I've published some highly edited images as I've been working on my Photoshop skills. On this occasion, I'm keeping it very simple. Here's an image of a Bluebell I took on a recent family day out to Emmetts Garden, a National Trust property in Kent.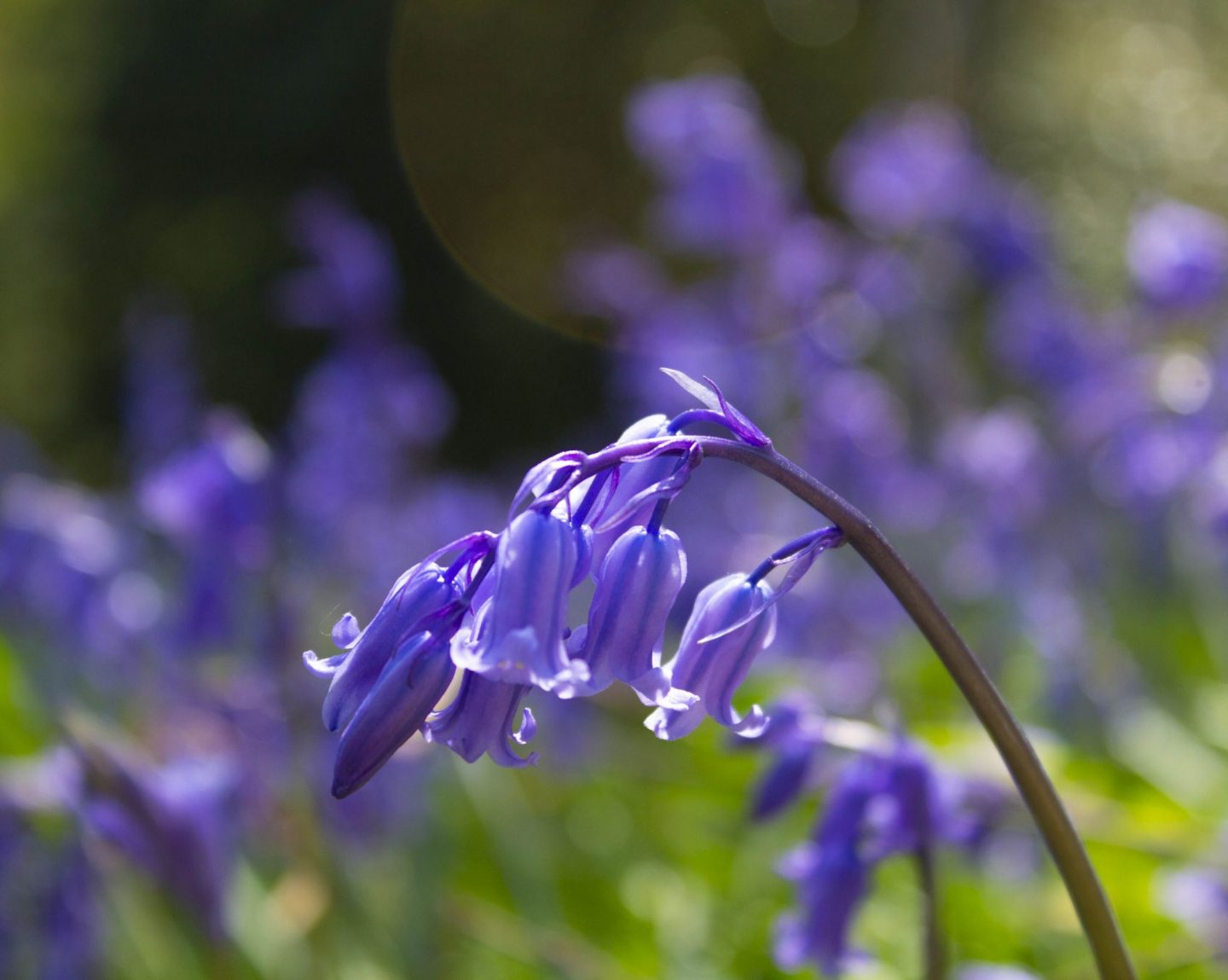 While I thoroughly enjoy using Photoshop and exploring its capabilities, taking this image was a joy. My aim was to focus on the one flower and blur the Bluebells in the background. As you can see, I achieved my aim!
I didn't notice the sun flare until I had the full size image up on my computer monitor. If you take a close look at the picture, you will see it features some incredible detail.
As for editing, I had this pic edited in less than a minute. I increased the exposure ever so slightly, plus the vibrance and saturation and left it at that. I was very keen to go and spend time with the kids so I really did want to keep it simple!
The other great thing about taking this picture is that my daughter, Helen, had a go as well. I was a bit nervous about letting her using my camera but she was very sensible with it and produced some good pictures.
If you want to see the more experimental images I've been working on recently, here's one of the City of London and here's another one where I merged two different photographs. That said, I hope you like this Bluebell shot. It's a contrast to the kind of image I've recently been putting on the blog and a reminder that the subject matter is just as important as the editing process.
Interested in this blog post? Well have a read of these...