Lizzie Carr is many things: An environmentalist, adventurer and author are just a few of the titles she can rightly claim. She's best known as an enthusiastic stand up paddleboarder and founder of the not-for-profit Planet Patrol, which gives people the opportunity to go paddleboarding while also removing plastic and other waste from the environment.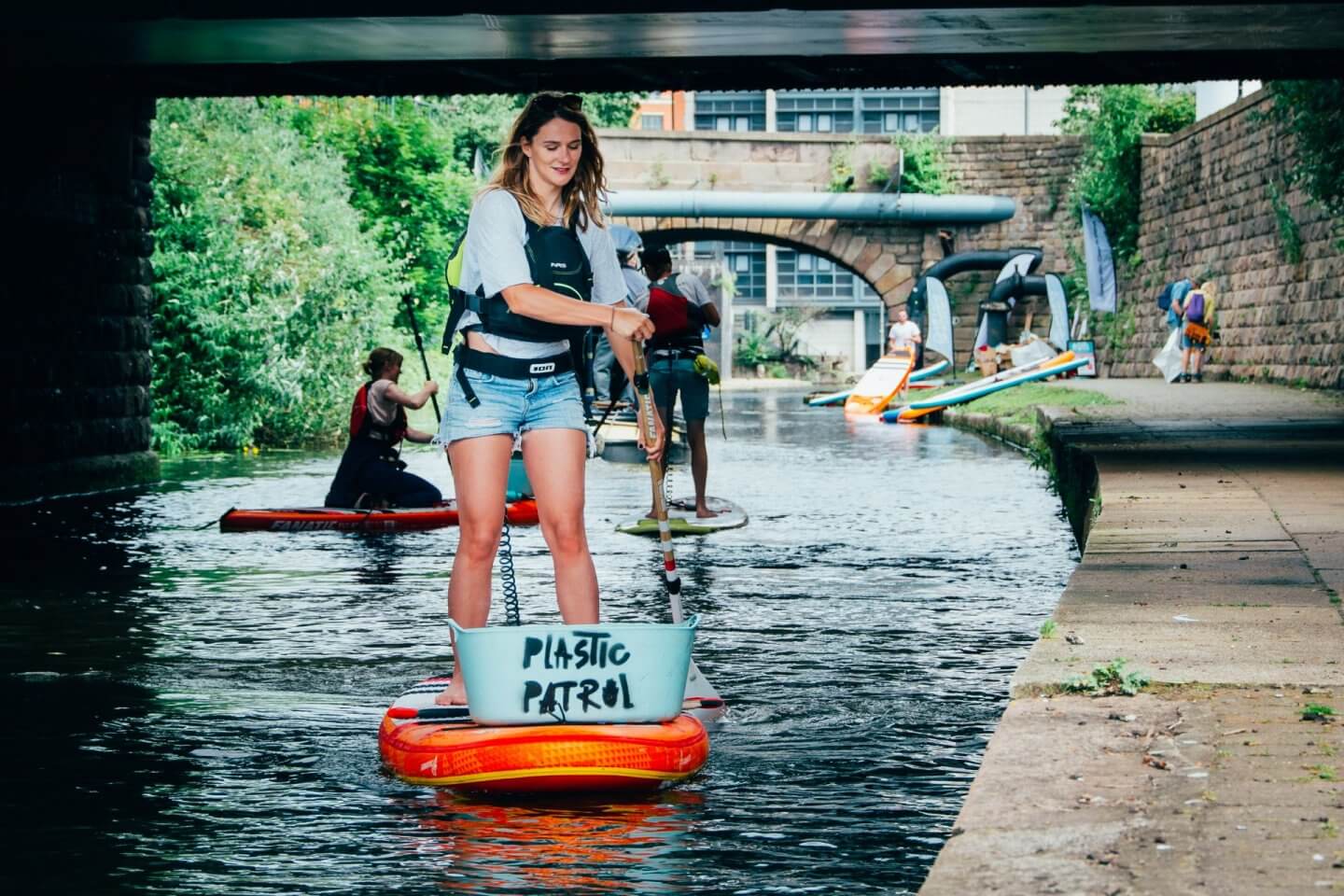 Both Lizzie and I have worked on the LinkedIn changemakers campaign and this is where I first met her. I was keen to ask her more about Stand Up Paddle boarding (SUP) as it's an activity I have seen many families enjoy. It's something I took up last autumn when I needed an activity to help me overcome an injury.
As soon as I took to the water, I was hooked. It was a superb way to unwind after months of pandemic remote schooling followed by the summer holidays. In this interview, Lizzie, a mum of one herself, explains why families should take up SUP and how to go about it. We also discuss Plastic Patrol and a few of her SUP adventures.
Lizzie, can you please explain how you got into stand up paddleboarding (SUP)?
I started paddle boarding about seven years ago as a low impact way to get fitter after an illness. I immediately fell in love with it – for both the physical aspect but also the mental wellbeing benefits – and have gone on to complete several endurance challenges since.
You've been on a few adventures, such as paddleboarding the length of the Hudson River and becoming the first female to solo paddle board across the English Channel. What were the highs and lows during these attempts?
These were very physically demanding expeditions but as they were solo and self-supported, it was very much a mental challenge too. No two moments are ever the same and you can go from feeling in control, strong and euphoric to utterly broken and telling yourself to give up and you can't do it. I've learnt a lot about myself on all my expeditions and it's definitely helped quieten the inner critic and given me more confidence in day-to-day life.
You are, of course, very well known as a sustainability and environmental activist and founder of Planet Patrol. What do readers need to know about Planet Patrol?
Planet Patrol (more on its website here) is an environmental non-profit I set up a few years ago to eradicate litter from nature using citizen science and community action. Essentially volunteers participate in free activity and wellbeing based clean-ups (like paddleboarding and litter picking). Everything collected in terms of litter is recorded in the Planet Patrol app. This information is analysed by data scientists, all to help inform policy changes at government level (we've just launched a campaign to ban plastic bags based on our data insights) and work with brands to implement closed loop solutions.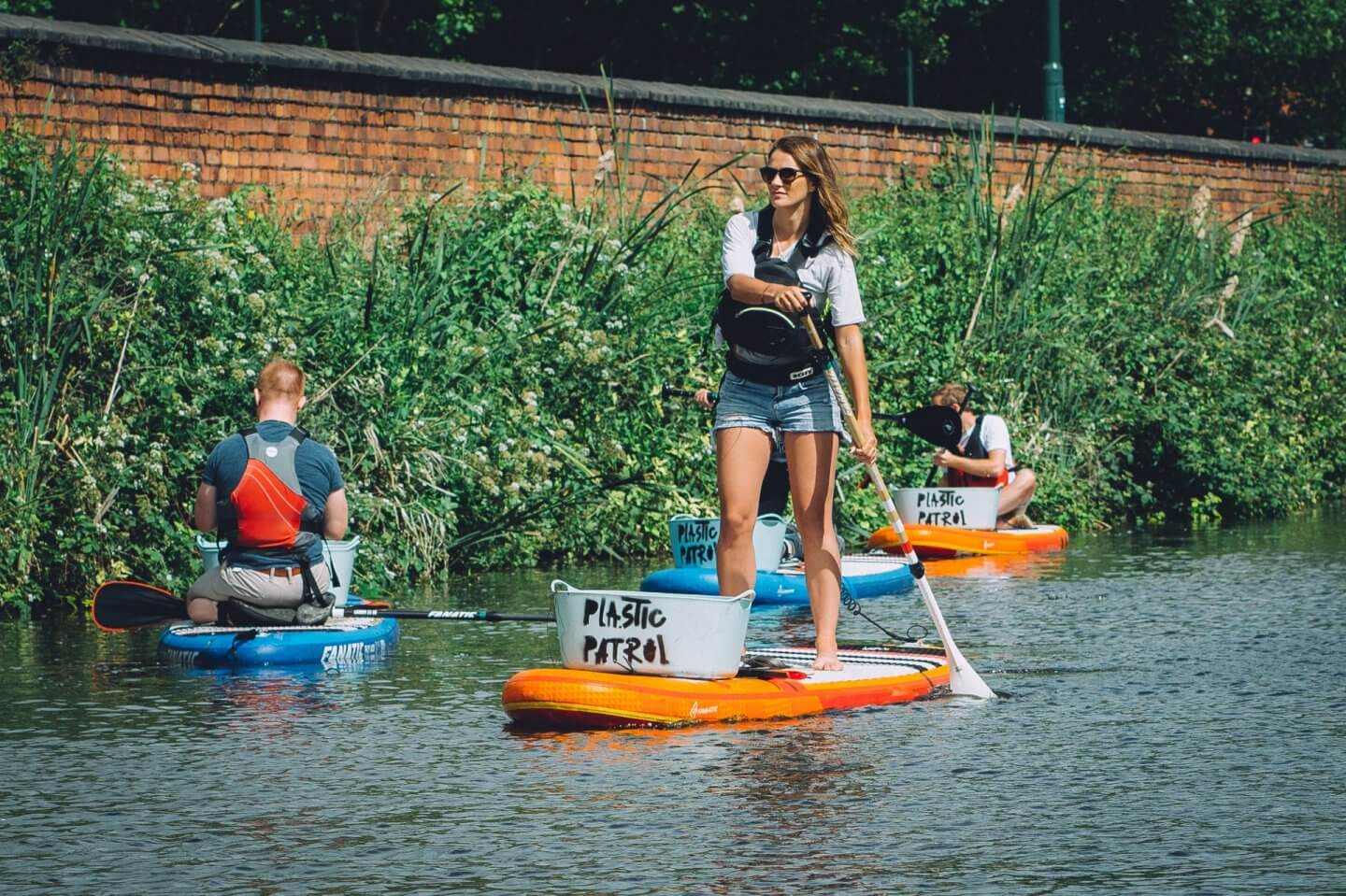 We've reached the summer months and parents and carers will be looking to keep their kids entertained over the six-week break. Why, in your opinion, should they consider paddleboarding?
It's such a calming, fun experience and it's totally immersive but I feel it's important that families considering paddle boarding adventures have the relevant experience and knowledge of water beforehand. Waters can look calm and inviting but there are hidden dangers everywhere. Just because the sun is shining, it doesn't mean it's safe. If families are going on paddling adventures without experience, I would suggest joining an organised tour or having lessons first.
What advice would you have for a mum or dad thinking of introducing their kids to paddleboarding?
Book them in for a few lessons. The more confident they are on the board, the more fun it will be for them.
When it comes to buying equipment, what should parents and carers keep in mind?
There are so many variables here but often it will come down to budget. Clubs and SUP brands often do demo days around the country so you can try out boards before buying. This is a good option if you want to test drive a board but generally, I would suggest buying a second hand 'all-rounder' board to start and once you get more experienced upgrade to something more specialised.
Can you recommend any good sources for buying or borrowing equipment?
Have a look on ebay and Facebook marketplace for second-hand equipment like paddles and boards. Clubs often sell off equipment at the end of seasons too, so there could be some good deals there too.
Is there anywhere first timers or inexperienced SUP users should avoid?
I strongly suggest that everyone starts paddling by joining a club with a qualified instructor before going out on the water alone. It's important to learn the key principles of paddle boarding, stroke techniques and safety advice so you're confident and competent going alone.
And what about wetsuits, any advice for using one of them?
If you're winter paddling or in cold waters then wetsuits, boots and gloves are essential – and keeping warm on the water means you can stay out for longer!
You recently became a mum yourself. When will you be taking to the water with your little one?
We have started swimming lessons which she loves, a real water baby. I'll take her out paddling once she is able to sit completely by herself, has developed more confidence in and around the water and proper safety gear, like a buoyancy aid, fit her correctly.
Where can people find out more about your work?
There's lots of paddle inspiration and route ideas for the family in my guidebook, Paddling Britain.
Interested in this blog post? Well have a read of these...