When I was a teenager, my mother packed me off on an outdoor activity course with a bunch of kids I didn't know. I think she was at her wits end and unsure how to deal with me: A frequently miserable, messy-haired, heavy metal-loving son. Although she didn't say as much, it was clear she hoped the course would introduce me to new activities and get me away from my usual bunch of friends, of whom she was not keen (though in fairness, they weren't a bad bunch).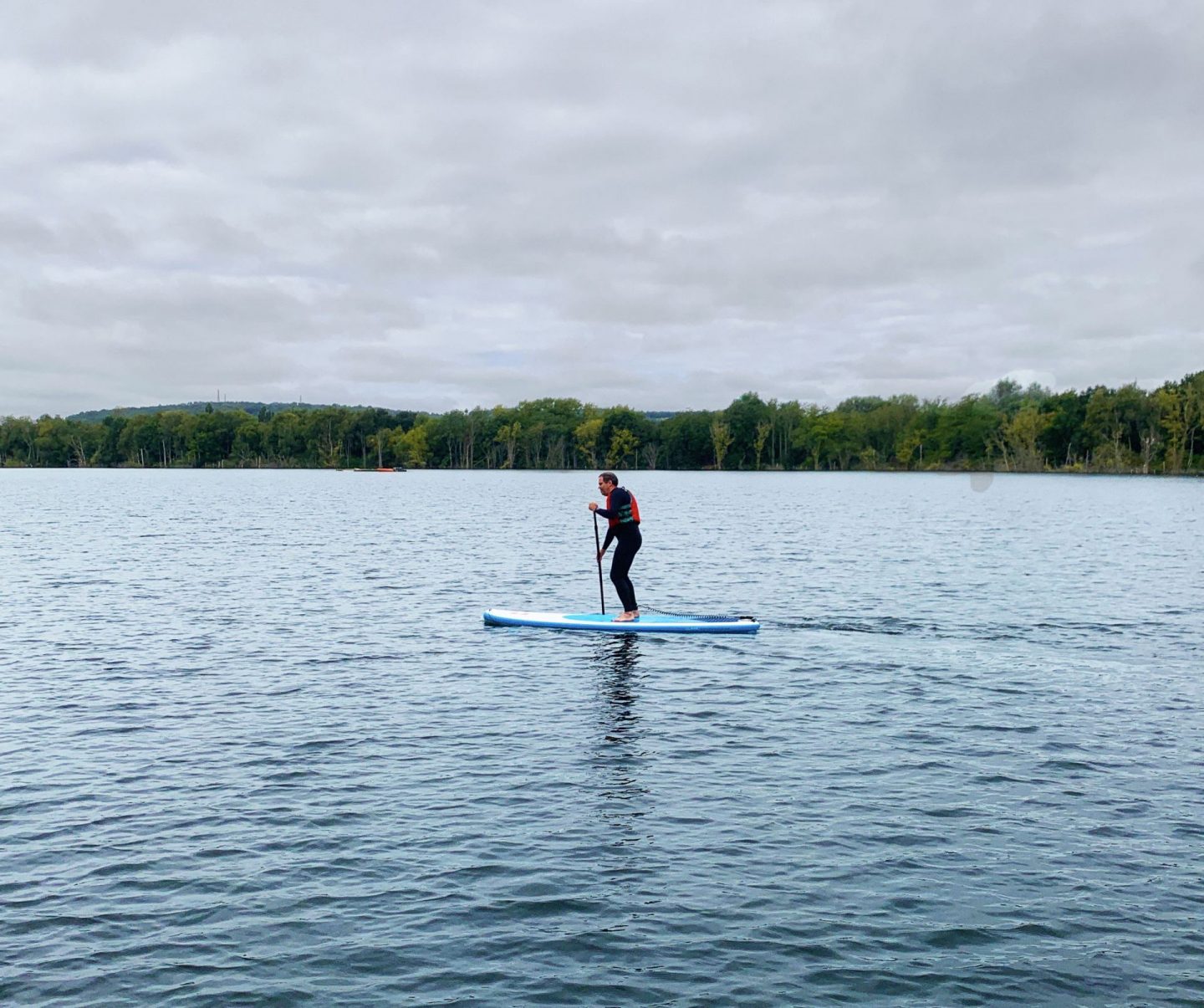 One of the activities we undertook on that weekend was canoeing. At one point we each had to roll our canoe upside down and escape from it.
Although I did a perfectly good job of rolling and getting out of the upturned canoe, I hated the experience. It felt claustrophobic and with my legs in the body of the canoe prior to making my escape, I felt trapped at first. It was enough to put me off paddlesports completely. Aside from rowing boats, I didn't go near anything with oars or paddles again.
Followers of my Instagram account will be aware this has changed over the past couple of months. In that short space of time I have completed a British Canoeing Paddle Explorer course, joined a watersports club and now own a kayak and a stand-up paddleboard (SUP). I even own a wetsuit.
What happened to me? How did I complete a U-turn worthy of the Johnson Government?
Three things happened. Firstly and most importantly, after six months of working from home, home schooling and dealing with the school holidays, I felt burned out. Like many parents and carers across the land, I just wanted to do something completely different and get some time on my own to relax and recharge.
While my approach to self-care was pretty good at the start of lockdown, I confess It waned as time went on. I needed to do something relaxing and it simply had to be outdoors.
Secondly, my usual means of keeping fit (cycling, jump rope, rowing machine, even a little running) are off limits because I injured my knee during lockdown. While I am getting physiotherapy treatment for the injury now, this is Coronatime and getting that treatment wasn't entirely straightforward. It's taken longer than usual because of the health service's more pressing priorities.
I needed something to replace my usual fitness routine and stand up paddleboarding and kayaking seemed a good choice. It's something I felt I could do a couple of times a week while my knee recovers.
Finally, I experienced what I shall call the Pevensey Effect. Over the summer holidays, you see, I visited Pevensey with my children, Helen and Izzy. We spent a glorious morning on the beach and the opal blue water was incredibly warm.
The experience left me with a desire to try out new water-based sports. Yes, Pevensey, the small unassuming East Sussex town that lives in the shadow of Brighton, left me with fantasies of becoming the next Captain Jack Sparrow, albeit with a kayak instead of a schooner.
While on the beach in Pevensey, I saw a father and his adult daughter kayaking in the sea. It looked so peaceful and tranquil. With my knee already giving me grief, I realised this was a way I could get exercise without aggravating the injury. Ever the blogger and amateur photographer, I also thought it would be great to paddle a short distance from shore and take photographs of the coast!
Bearing in mind my troubled history with this kind of activity, I had to get over my fear of using canoes and kayaks. Lo and behold, I discovered the 'sit on' kayak. It has a different design to most kakays and is more often used at sea. If you roll it over, you simply fall out of it because you are sitting on it as opposed to in it. "Yes," I thought, "I can see myself using one of those."
My kids had different ideas. There were loads of families using SUPs in the water. Helen and Izzy weren't interested in kayaking, they wanted to go paddleboarding. Little did I realise I'd soon be enthusiastically using both an SUP and a kayak.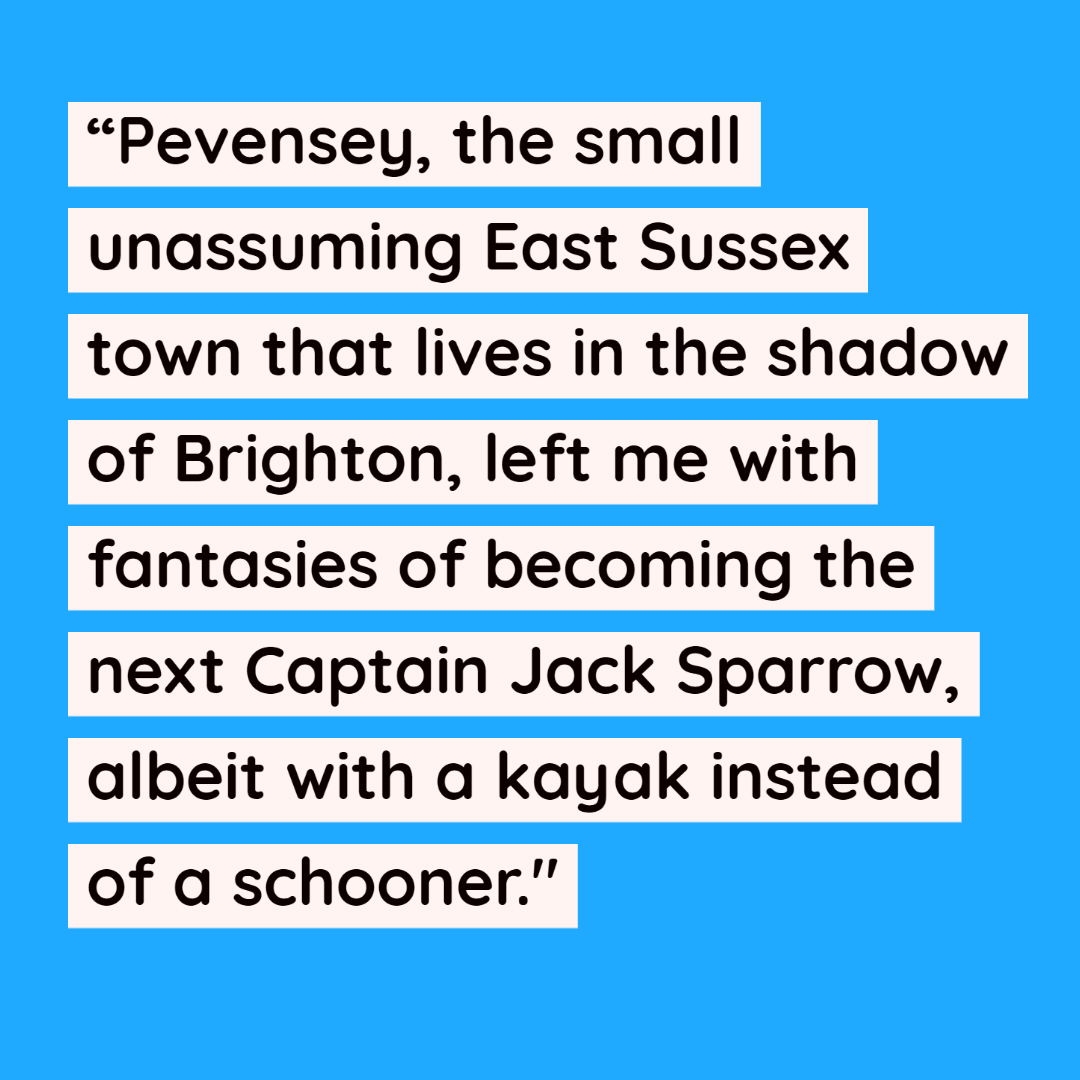 When the kids returned to school, I swiftly organised for myself to undertake the British Canoeing Paddle Explorer course. It was glorious. It was right at the end of summer so the weather was good, it got me out of the house and the water was a very comfortable temperature.
Oh and guess what? As part of the course, I had to roll and escape from a sit-in kayak (not too different to a canoe, truth be told). Oddly, I was incredibly unbothered by the experience this time around.  
The course also gave me a taste of SUP and I haven't looked back. I'm not actually sure whether I prefer paddleboarding or kayaking, but it is probably paddleboarding by a whisker.
My newly found love of these activities is two-fold. Firstly, I can exercise while my knee recovers. Second, I simply wasn't doing enough to get out of the house or enough to take my mind off the stresses of day to day life.
In the next week or so my children will also be joining me using an SUP. I've arranged for them to do a beginners SUP course so they can learn how to do it properly and safely so we can take to the water next summer.
There really is nothing like getting out into the middle of a lake, mobile phone and all connected tech well out of reach. It's an amazing experience and if it weren't for lockdown, Pevensey and my injured knee, I wouldn't have got in a kayak or climbed on an SUP.
I never thought I'd get in to this kind of thing. I'm glad I have and I can't see myself giving it up once that knee of mine has recovered. Don't tell my wife, but when I am paddleboarding and kayaking, I sometimes find myself watching people windsurfing and wondering what that might be like. Who knows, that could be my next adventure?
What do you do to take your mind off the stresses and strains of everyday life? Are you a paddlesports fan? Have you taken up any new activities during lockdown to keep yourself in shape and your mind bright? Leave me a comment below about your thoughts and experiences.
Interested in this blog post? Well have a read of these...