"Your skin looks radiant," said Mrs Adams as I emerged from the bathroom. This is not the kind of compliment I am used to receiving from my wife and not the kind of compliment she gives with ease, so I was somewhat taken aback to say the least.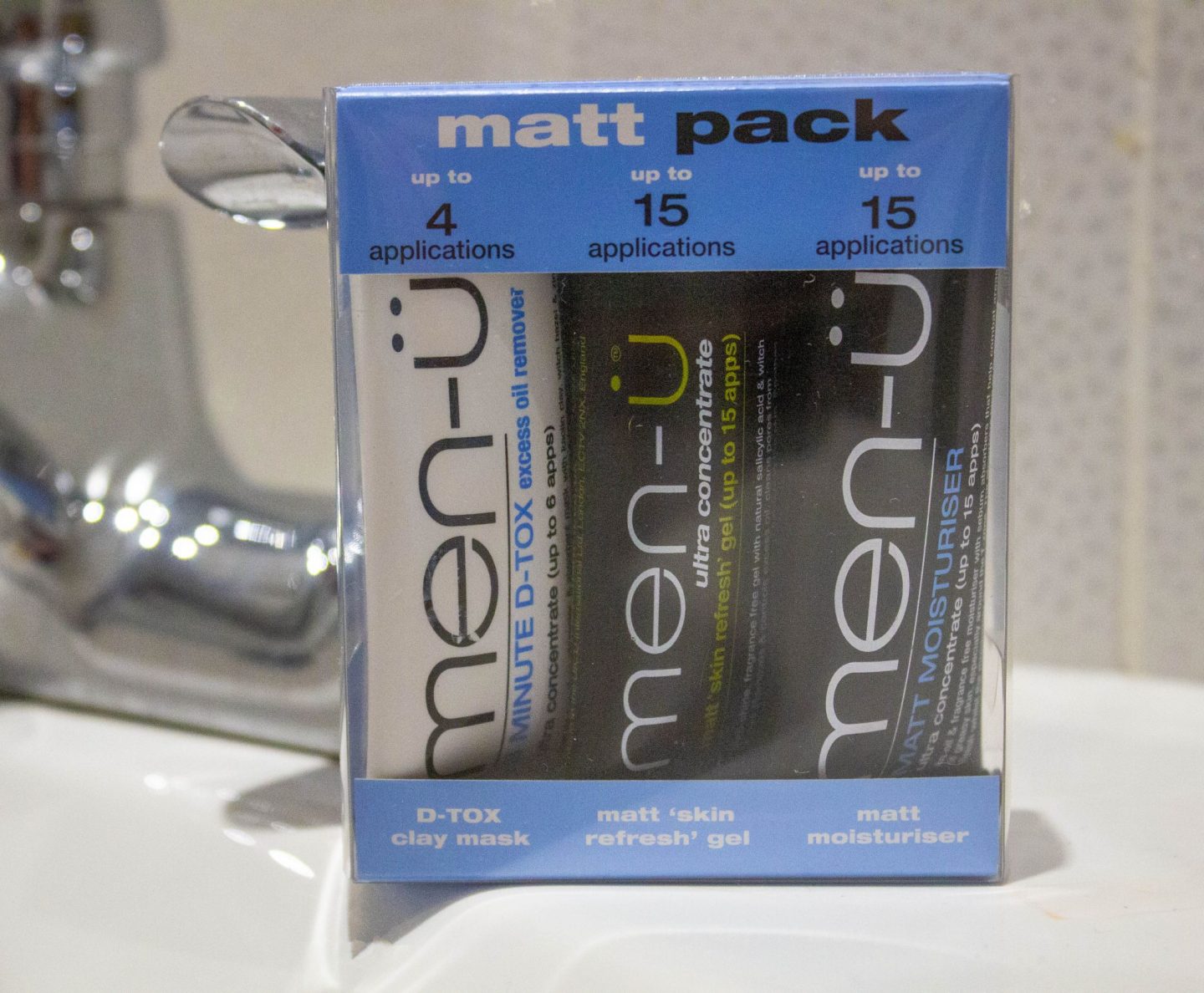 Why did my skin look so radiant? Well, I make no secret of the fact I keep up a good skincare regime. I don't go overboard or take it to silly extremes but I do like to exfoliate, use face wash and moisturise. The skin is the largest organ in the body and takes a lot of abuse so you should look after it.
In line with this approach, I had been using the Men-ü ultra concentrates 'Matt Pack.' This was a pack of three products made up of a face pack, skin refresh gel and a matt moisturiser. When Mrs Adams complimented me on my skin, I had just stepped out of the bathroom having used them.
A quick introduction to Men-ü
Although I haven't written about Men-ü for some time, it is no stranger to Dadbloguk. As summer holiday season is upon us, however, I took the opportunity to review a few items from its range that I haven't used before (all of them gifted to me for this purpose).
The main point to mention about Men-ü is that many of its products come in very concentrated formulations. As they're concentrated, they usually come in small tubes which are ideal when travelling.
The Men-ü Matt Pack
In the pack you get three produces, each of them in 15ml tubes. It is a three-step skincare regime and I'll go through each in turn.
3 Minute D-tox
Step one is this three-minute detox for the skin and it's suggested you use it twice a week. It is a face mask that includes kaolin clay, witch hazel and beeswax. It is designed to unblock the pores and remove dead skin cells and excess oil.
There is enough in the tube for four applications and you rub a thin layer onto your skin, leave it to dry and wash it off three to five minutes later. It does state that you may experience some spots initially as impurities are bought to the surface and this was my experience the first time I used it, although it was only a minor thing.
Skin refresh gel
Step two is the skin refresh gel. You apply this after you've washed off the face mask. This also contains witch hazel and it tones and tightens the skin. Although I didn't use it for this purpose, it is also suppose to be good for soothing the skin after shaving.
Matt moisturiser
It was after I'd used the above two products that Mrs Adams made her remark about my skin being "radiant." It says on the tube of the refresh gel that this step is only necessary "if required."
I have used it numerous times, although not after following steps one and two because I found it wasn't necessary. I've used the moisturiser as part of my usual skincare regime (which doesn't involve masks). It claims to be a matt moisturiser and I wouldn't question this. It's not particularly oily and it didn't leave my skin looking shiny.
At the time of writing, the Matt Pack was retailing for around £12 and was widely available at a variety of retailers including Boots.
Other Men-ü products I have used
The Matt Pack wasn't the only Men-ü product I have been using. I have also been making use of its Skin Refresher Set. This also comes as a trio of three products in 15ml tubes. It's made up of a shave cream, face wash and a further tube of the refresh gel.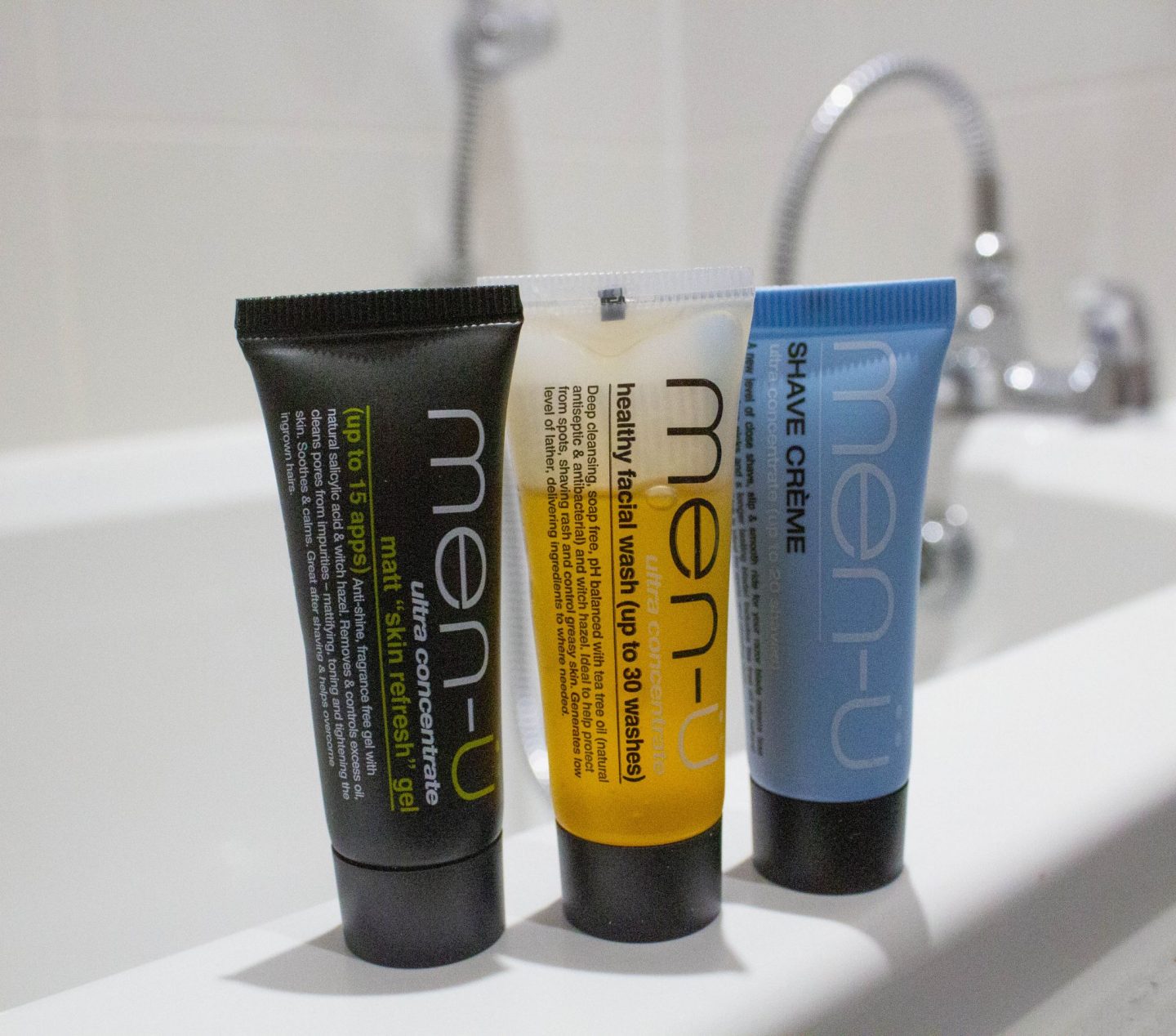 Although I generally have stubble on my face, I have used the shave cream a number of times. It's not massively oily and, crucially, did not clog my razor blade so it got big points on that score.
The healthy facial wash contains tea tree and Men-ü's favourite ingredient, witch hazel. It's a perfectly good face wash and because it is concentrated and comes in that 15ml tube, great for taking with you on holiday.
Again, this set is widely available. Expect to pay around £8.
Finally, I have also been using the Men-ü black pepper and bergamot shower gel. Unlike the other products, this comes in 100ml tube so it is airline-compliant.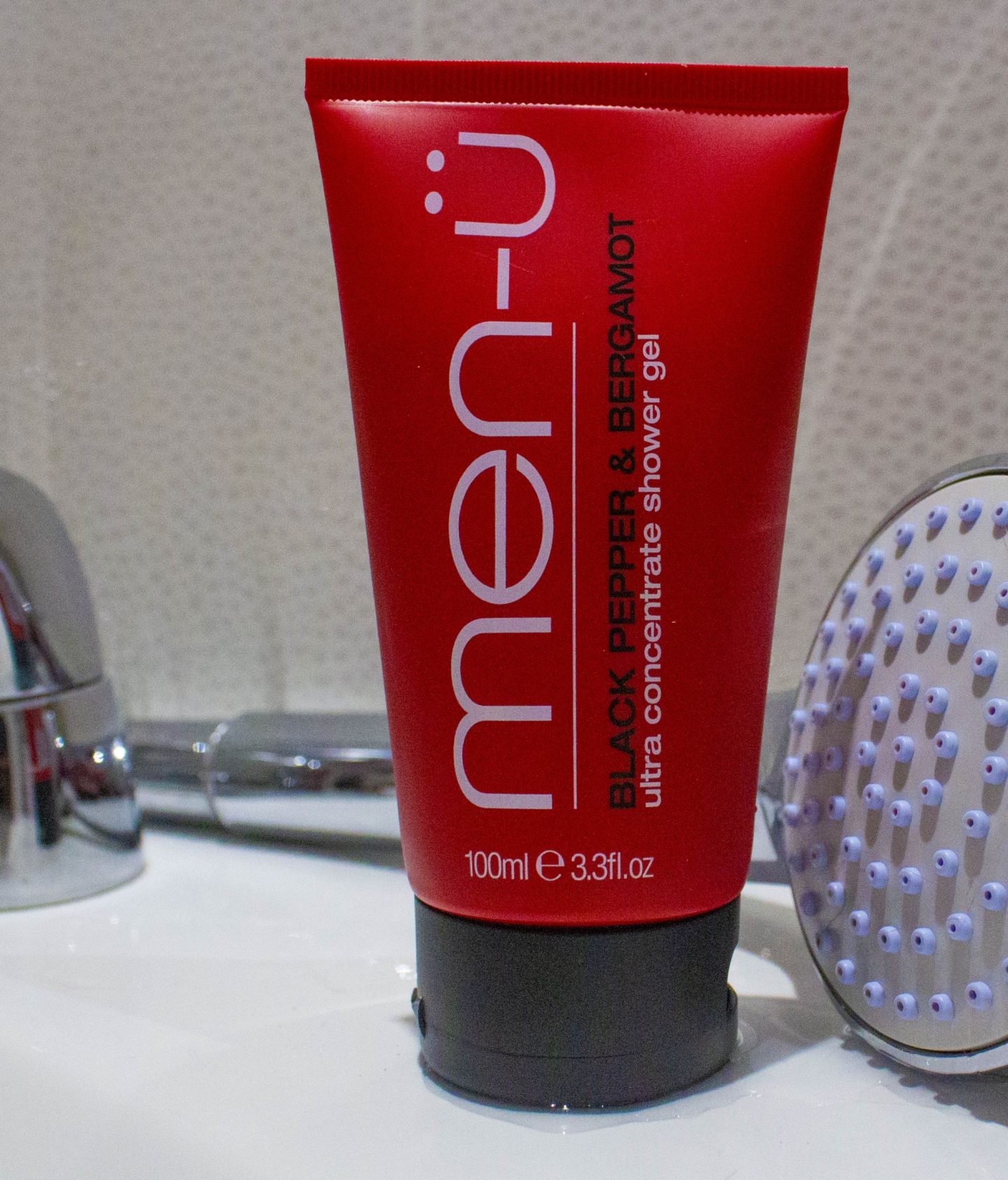 The name tells you exactly what the main active ingredients are, so I don't need to repeat them! It's a very nice shower gel and again, it is concentrated so you don't need to use massive amounts of it. This does also explain the price tag as you will pay about £9 for a tube but remember, you use less of it than you would other products.
Concluding thoughts on the Men-ü products I tested
There's no question in my eyes. The stand-out products were the 3 Minute D-Tox and Skin refresh gel are the stand-out products here. They did their job well.
The matt moisturiser and shave cream I could take or leave. Both were ideally sized for throwing in a wash bag and taking on holiday, as was the shower gel.
If you want to save space in your case, the Men-ü range is certainly one to consider. Wishing you a happy holiday and one with clean, refreshed skin.
Interested in this blog post? Well have a read of these...