The extreme turbulence of the past 12 months has done little for most people's bank accounts. The past year was something of a roller coaster ride for me financially. This has inspired me to set myself some financial goals for the next 12 months, goals that I hope will benefit me and my family. I thought I'd share what I am looking to do.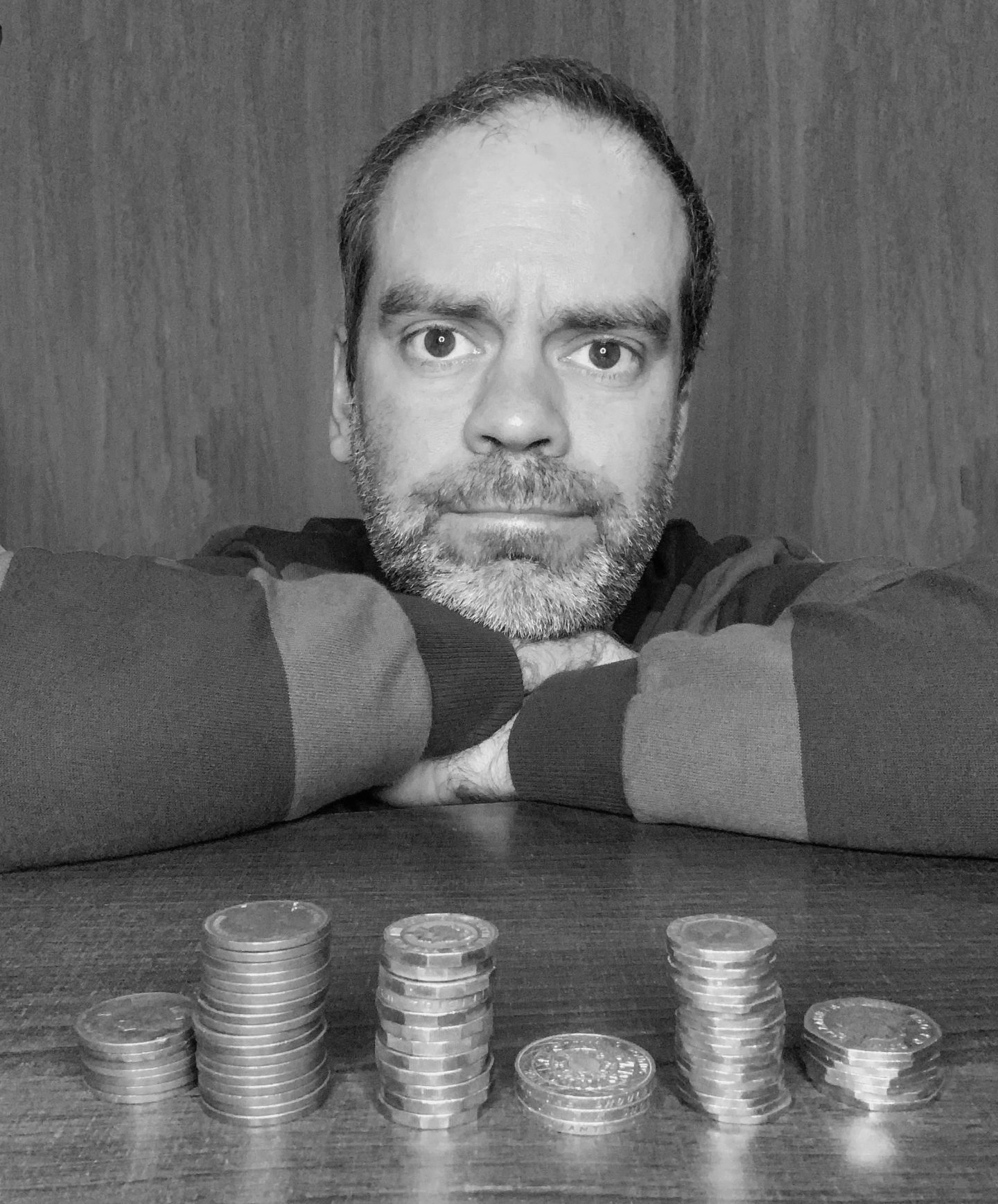 Set aside more for our children's future
While Mrs Adams and I do set aside some money for Helen and Izzy's future, I sometimes find myself looking in horror at how much we've set aside. Should they choose to go into higher education, I am all too aware that the costs will be phenomenal. With Helen being on the cusp of being a teenager, pressure is building, so I know we need to put more away for the two of them.
Increase my personal pension contributions
I need to take a long hard look at my income and increase the amount I invest in my personal pension. The irony here is that I used to work in the field of pensioner poverty. I know that at this point in time, I'm not investing anything like enough to provide for a comfortable future and of course, working as a freelancer, I don't have an employer making contributions on my behalf. I am only too aware this is an issue I need to address!
Get our wills reviewed and updated
No one ever likes facing their own mortality but when it comes to wills, it's much better to face the fact you won't live forever and get one written. Mrs Adams and I had wills written a few years ago but the children are older now and it would do no harm to take a look and see if any changes should be made.
I also have a story that demonstrates the importance of having a will. It's not the first time I've written about it on the blog so apologies to anyone who has read this story before.
It goes back to when Mrs Adams and I bought our last house. Once the sale was completed, the solicitor said:
"I now want you both to think about wills."
I was quite cocky about this. I didn't see the point of worrying about it. If I passed away, Mrs Adams would inherit my estate and use it to provide for the family and if the worst happened to Mrs Adams, well, all her assets would come to me and they'd be used for the benefit of the kids. Alas, the solicitor then hit us with the sucker punch.
"It's all very well if one of you dies," he said, "but what if you both die?"
I hadn't even entertained that thought. Nonetheless, it had the desired effect. Soon after that we both had wills in place!
Review my life insurance
Talking of mortality, it has been a couple of years since I last had my life insurance reviewed. I don't think anything has changed massively in that time, but it is always best to keep these things up to date.
Travel insurance
In light of all the travel restrictions caused by COVID-19, you could be forgiven for asking "What's the point in reviewing and renewing your travel insurance policy?"
I normally pay for an annual policy for the entire family. It's not that we do massive amounts of travel, but living near Dover, we would, under normal circumstances, undertake the occasional day trip to Calais and if we're lucky we'd go overseas for a longer holiday in the summer.
It's normally cheaper to have an annual multi-trip policy. This year, however, I will have a discussion with Mrs Adams and may decide we should cancel the insurance. We've already decided an overseas holiday is highly unlikely this year. As for day trips to Calais, they clearly aren't happening any time soon. It may make more sense to cancel the policy we have and buy a new one just before we travel.
Car insurance
Following on from above, I need to review our car insurance policy to check we can still drive in France. If we go to Calais or Northern France we'd usually drive but I'm unclear what impact Brexit has had on such things.
Step up Helen and Izzy's financial education
With Helen being at secondary school now, we've had to give her a certain degree of financial independence. Where big sister goes, little sister follows. Both kids get pocket money and are encouraged / urged / compelled (delete as applicable!) to save some of what they get.
That said, I think we could do better at teaching them about money. I have taken steps to encourage them to look at weights and measures in supermarkets and figure out which are the cheapest items to buy by weight, that kind of thing. I think we shall do more of this and set them some financial goals etc.
What about you?
Those are the financial goals I have set myself for 2021. Have you set any? Are you looking to reduce your outgoings or have any ideas I should consider? If so, please do leave me a comment. It's great to bounce ideas off of other people.
Interested in this blog post? Well have a read of these...