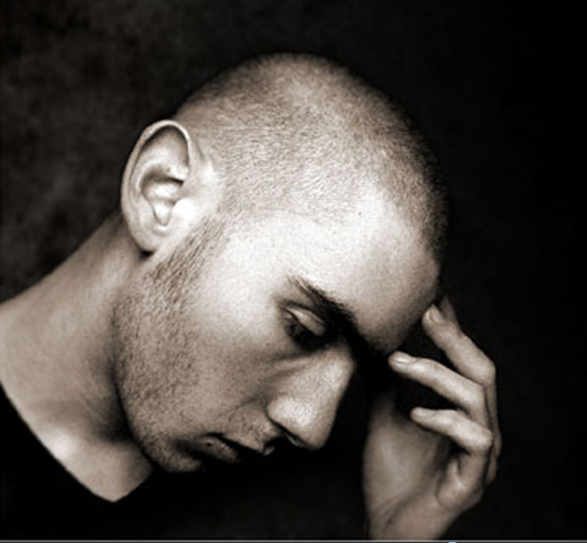 Can you get the connection between all of the following; Supergrass, Radiohead, Ride, Lewis Carroll. J.R.R. Tolkein, Bill Clinton, Chelsea Clinton, Margaret Thatcher, Ed Milliband, Iris Murdoch, Camilla Long? All either hail from Oxford or were educated there.
You can add to that list a superb but little known reggae band called Makating plus my life-long friends Stuart and Steve. If you're feeling particularly generous you can add me to the list as I spent most of my childhood in the area*. Oh, and let's not miss the Turf Tavern pub off the list. It's probably the only pub in the world that can sell 15 crates of Pimms in one day (Oxford is a Pimms kinda place).
The latest thing to come out from Oxford, however, is a very interesting piece of research into fatherhood. It's been led by Dr Anna Machin, Oxford University's Department of Experimental Psychology.
The study followed 15 first time fathers from two months before the child(ren)'s birth until six months afterwards. All the men had high hopes of being very involved dads but the reality was somewhat different. The research revealed various recurring themes. These included;
Difficulties balancing the desire to be an involved father with work commitments, especially while the mother was on maternity leave (shared parental leave as it would be now)
Guilt over balancing work commitments and the pressures of fatherhood
Concerns over future career progression
The nature of their bond with the child
Being unable to afford to take anything more than the statutory paid two week paternity leave and
Finally and probably most significantly, feeling under supported by health staff.
To me the most interesting part of the research is related to that last bullet point and concerns the mental health of the men involved. Of the 15, five were showing signs of mild to moderate depression two weeks after the birth and one was showing signs of "moderately severe" depression after six months. This also coincided with the men reporting the lowest levels of support from health workers.
We all know about post-natal depression in women. It's a huge issue and one that, quite rightly, gets a lot of attention (although I'd question whether it gets enough). As a society, 'though, how often do we consider the mental health of new fathers?
It's a massive change for the entire family. I remember when my first child was born saying it was like "being physically and emotionally hit by a truck". Yes, okay, very dramatic and pretentious language but I stand by the final part of that sentence.
When I returned to work after the birth of my eldest, I felt miserable. I wouldn't say I was depressed, but having spent a month at home (I topped up my paternity leave with two weeks holiday) I felt awful.
I don't ever recall being asked by health professionals, friends or family how I felt. Second time around I was an experienced father and it wasn't quite such a big deal.
Even so, my wife was re-admitted to hospital a few days later with possible eclampsia. For several days I had to run the household, look after Child No1 and spend every possible moment in hospital because my wife was on the maternity ward (in a hospital in the midst of a norovirus outbreak). The stress levels were immense. Emotionally my wife was in a dreadful state because she just wanted to be at home with her kids and husband.
I'm thick skinned and I coped with the help of in-laws. I can imagine how that stressful scenario could have led to a less confident individual becoming depressed or questioning their own abilities. This time around my mother could see I was struggling but she was the only one to show any real interest in my situation. There was certainly no support or enquiries after my well-being from any health professionals.
The good news is that Dr Machin and her team plan to carry out a much wider piece of research. Dr Machin herself has said:
"Research shows that if fathers are involved with their children, taking the time to support and affectionately care for their child, their children are not only happier but their physical and behavioural development benefits too."
I shall await the outcome of Dr Machin's further research with interest. In the meantime, next time you stumble across a new father, ask how he's doing. He'll appreciate your interest.
* While mentioning all things Oxford-related, the city is home to the Oxford Network of European Fatherhood Researchers, or ONEFaR (#ONEFaR if you wish to do a search on social media). It was was convened by Prof Tina Miller of Oxford Brookes University and I spoke at one of its events towards the end of last year. In other words, a lot of dad stuff is going on in the city.
Image reproduced under Creative Comons Agreement. For more information about Creative Commons, please see my Disclosure page.

Interested in this blog post? Well have a read of these...