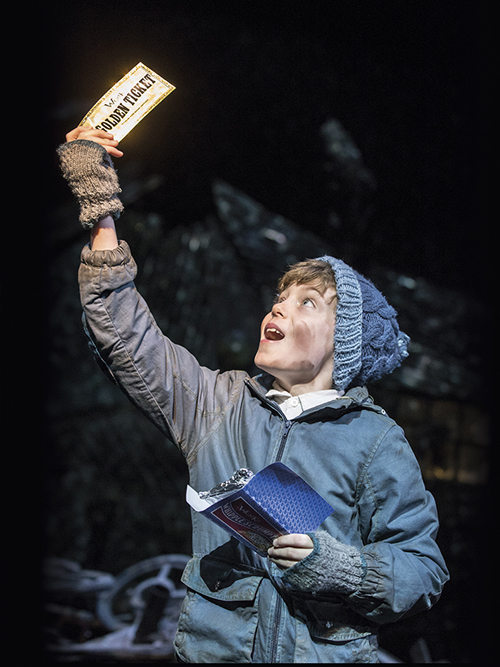 Does Charlie and the Chocolate Factory work as a musical? Is it as good as all the hype? Most importantly, would this modern reworking of Roald Dahl's classic tale it get the seal of approval from my goddaughter and her sister if I took them along to see it?
Personally speaking, the excitement began long before seeing the show, or Charlie and the Chocolate Factory The new Musical, to give the show its proper name. I thought this was going to be something special and neither myself nor the children were disappointed (I will call them "the children", even though on this occasion I was attending with someone else's instead of my own!).
The opening scene shows Charlie Bucket sifting through a rubbish dump for valuables. I couldn't help but feel sorry for the kid as it became clear he came from a very humble background. Superb performances from Derek Hagen (Charlie's dad) and Lara Denning (Charlie's mum) drew me in and made the family incredibly likeable. The antics of Grandpa Joe (Barry James), not to mention the other three grandparents, made the family even more adorable.
If there's one stand out feature of the show it would be the stage set. At times it's minimalist and relies largely upon lighting effects, such as in Act II when Willy Wonka (Jonathan Slinger) leads the golden ticket holders under his factory through a cavernous area where he stores his failures.
At other times the set is anything but minimalist. The set for the Bucket family home is stunning, as are many of the scenes within the factory itself. The stand-out moment for me was when Mike Teavee got himself shrunk when the golden ticket holders visited Wonka's Department of the Future (more about this in a moment).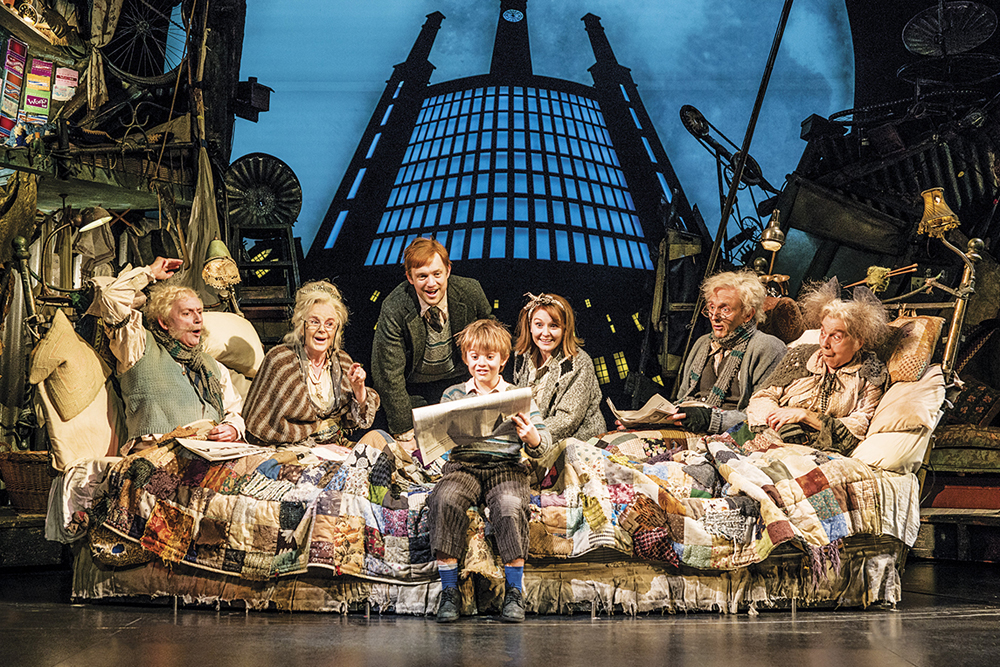 This is, of course, a musical. You're probably wanting to know what the music was like and whether the story worked when set to music. I still have various tunes going through my head, such as More of him to Love, Strike That, Reverse It and Vidiots.
The whole show is high-octane. I've seen it described elsewhere as "riotous" and I think that's fairly accurate. Much of this is down to the music and commanding performances from Jonathan Slinger and many of the child cast.
I can't write about this show without mentioning the Oompa-Loompas. They feature in many memorable scenes and totally dominate the stage dancing to Vidiots, shortly after Mike Teavee gets shrunk.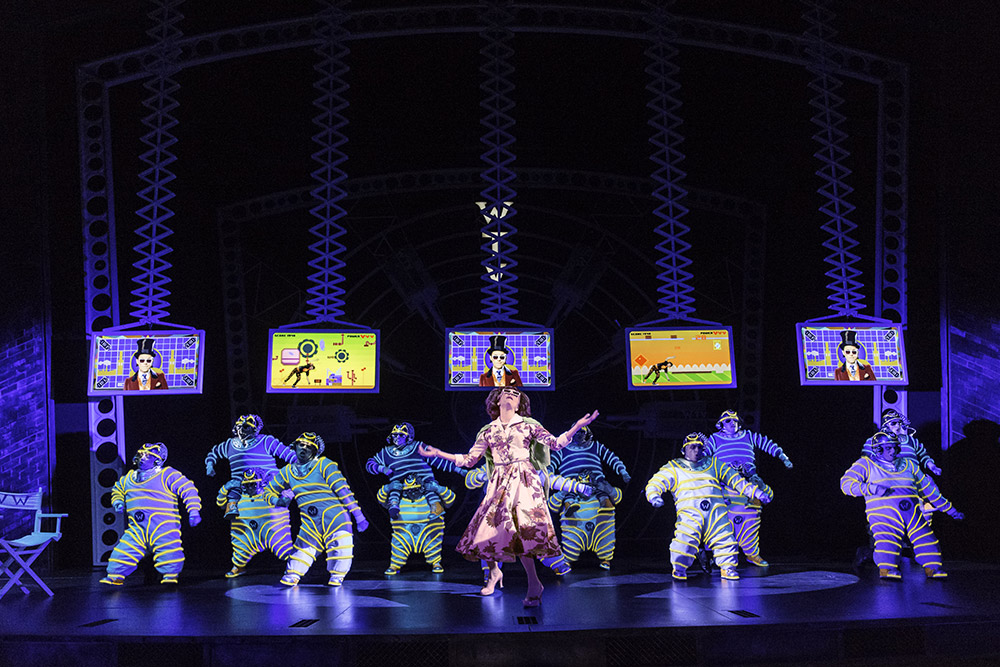 For fear of giving too much away, I shall stop there. The children both loved the show and I'd happily see it again. My goddaughter is a couple of years older that my eldest and it is probably best suited for youngsters aged eight or above. Do also bear in mind the show is two and a half hours long and the evening performance doesn't finish until 2230hrs.
If you want an excuse to visit London during the half-term you could place this on the itinerary (albeit as an extra special treat). Tickets start at £18.50. See Charlieandthechocolatefactory.com for more information and to book.
Disclosure; I was provided with tickets for review purposes. Thoughts and opinions are entirely my own.