Natasha Devon is a major advocate for the mental health of young people and minority groups. She's a writer, activist, podcaster and campaigner.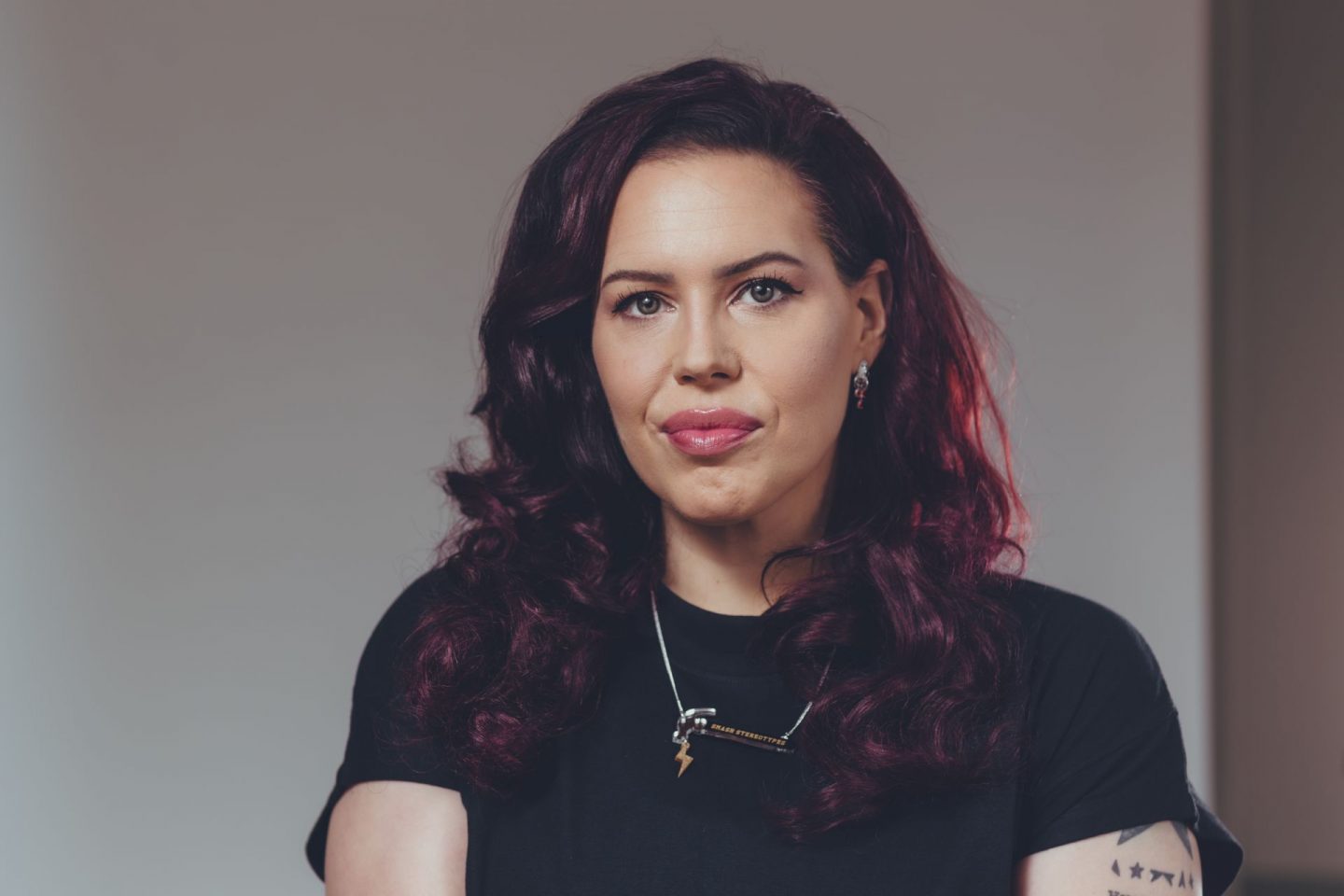 If there's one thing the COVID-10 pandemic seems to have done, it's got people talking about mental health. This may be a generalisation, but the enforced isolation we all experienced seems to have made us much more aware of our well being an dhow fragile it can be.
I was curious to know what someone like Natasha Devon had to say about the impact of COVID-19 on the nation's youngsters. It's a demographic Natasha does a lot of work with and her book Yes You Can: Ace Your Exams Without Losing Your Mind is targeted at this age group.
Natasha has many other interests. She is very knowledgeable about LGBTQ issues and body image. She's also campaigned to get better mental health resources into the workplace and works with the Men and Boys Coalition on suicide prevention. I hope you enjoy this interview and if you are affected by any of the issues raised within it, do pay Natasha's website a visit where you'll find an array of resources plus links to other organisations that may be able to provide support.
Thinking of tweenagers and teenagers, how do you think lockdown and the disruption caused by COVID-19 will have affected their mental health?
I've been doing digital mentoring for teenagers throughout lockdown and there are three main themes which have emerged when they discuss issues affecting them:
Increased anxiety, which is hardly surprising. When all the adults keep talking about how "unprecedented" everything is and it seems like no one in charge knows what they're doing, if you don't feel anxious it's because you aren't paying attention.
Motivation. No one has taught most young people how to study by themselves, from home.
Isolation. They miss their friends. Teenagers are at a stage in their psychological development where peer groups are more important than they've ever been, so being separated from them has been extra hard.
Are there youngsters in particular school years you think will face certain challenges?
Years 6, 11 and 13 have got a particularly bad deal. Not only have they spent months, even years preparing for exams that didn't happen, but they haven't been able to mark the end of one important phase of their education. Having end of school proms/last day of term etc are rites of passage that help you deal with transition.
I also think years 10 and 12, who will have exams next year are going to be feeling the pressure. Whilst schools have done their best, inevitably they won't have been able to keep the same momentum of learning at home which puts them at a significant disadvantage.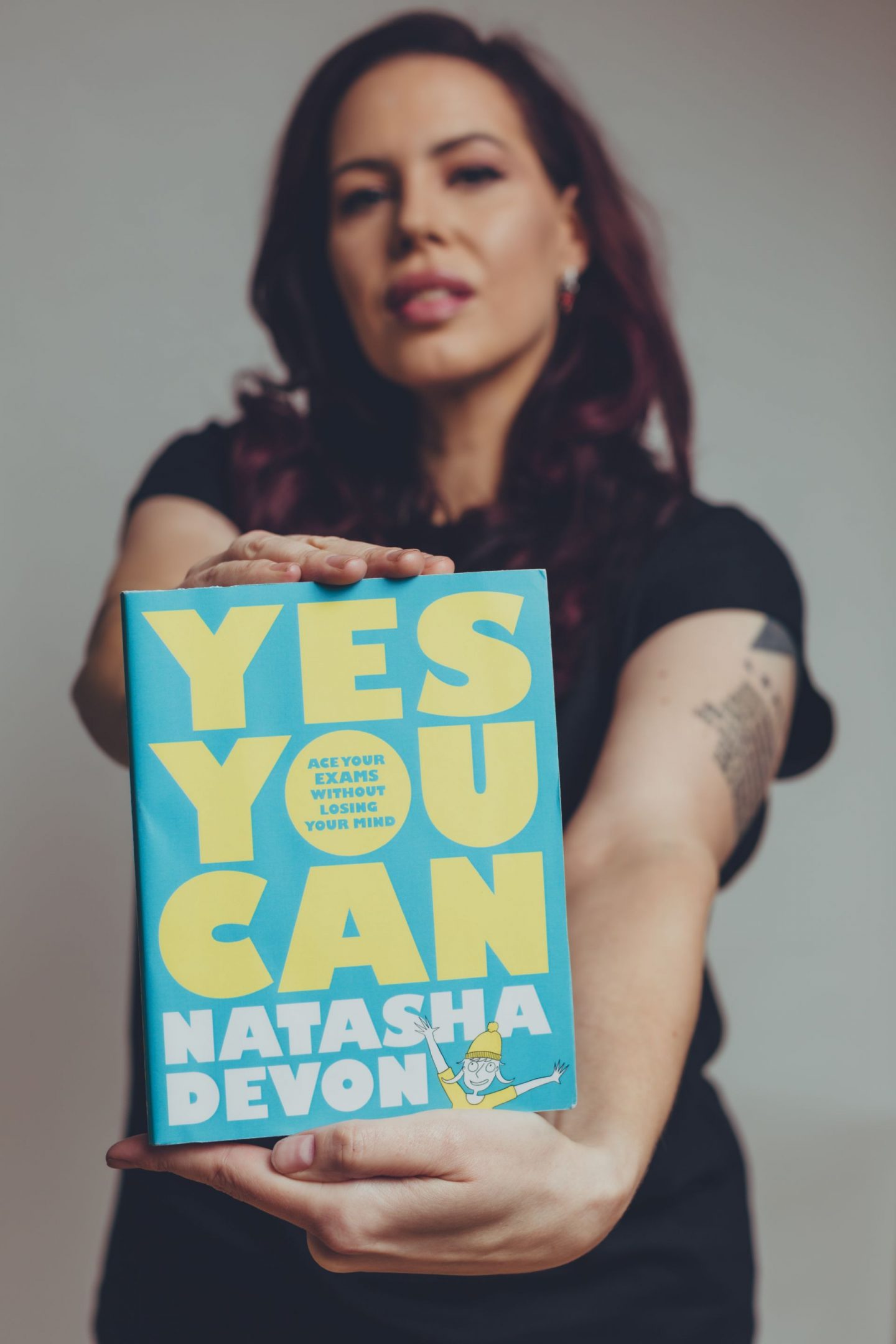 I am hearing parents facing all sorts of issues with their children following lockdown, from mood swings to teenagers simply not getting out of bed. What sort of warning signs should parents be looking out for that their children may be struggling with mental health?
It's difficult to answer this question. In my book A Beginner's Guide to Being Mental I deliberately steered clear of listing 'vulnerability criteria', first of all because it's important not to self-diagnose but also because you have to know someone in context to be able to distinguish between, for example, symptoms of depression and common-or-garden teenage mood-swings. I think the general rule to apply would be a significant shift in a person's personality, which lasts for more than two weeks. So, for example, if someone has always been outgoing and suddenly becomes very introverted. That's when you should look for additional support.
Have you any tips for how parents can prepare tweens, teens and University Students for the return to education? Following such a prolonged break anxiety levels may well be high.
It's really important to take your steer from your child. Don't assume you know; ask them how they're feeling. You might be pleasantly surprised (a parent of a ten year old I spoke to yesterday was really worried only for her daughter to tell her she was 'so excited and couldn't wait' to get back to school). Get them thinking about solutions. Ask them questions like "how can we prepare you for that?" and "what would you like to happen?". And try to avoid "what if…" conversations. Keep bringing it back to what you know for certain and remind them that they can only do their best.
Thinking more generally, what kind of mental health support are young people requesting at this time? I recently wrote about The Mix charity and it had seen a surge in demand for its services because young people were struggling with being isolated.
We don't actually have any statistics at the moment, because we're still going through the COVID period and they take a while to collate, but almost all young people's mental health charities, like Young Minds for example, have reported a surge in demand for their services. Charities are calling the swell in mental health issues 'a pandemic within a pandemic'. People who have never even considered their own mental health before are experiencing issues for the first time. I think grief and trauma will be a particular issue for young people who have lost family members.
Body image is an issue you are very vocal about. With young people being anxious during the COVID months, are we seeing increased levels of issues with anorexia and bulimia in the younger population?
Again, it's hard for me to answer that question because I'm not in schools every day chatting to young people like I would be normally. Certainly, the demand for my body image talks has not gone down (I've been doing them digitally or postponing until schools are allowed visitors again) which would suggest teachers still see it as an issue. In my experience, when we feel anxious or stressed it's very easy to focus that energy on the body, firstly because it's quite literally the closest thing to you and secondly because changes to the body like weight loss or muscle building are tangible, you can see them, which gives a sense of control in uncertain times.
On the subject of body image, I have previously been involved in Government initiatives to address body image and young people, but this work seems to have come to a halt. Have you anything to say about the Government's approach to body image and mental health and young people more generally?
The Women & Equalities Committee are currently doing a call for evidence on body image, which I guess is encouraging. On the other hand, it's nothing that hasn't been done several times before and nothing much seems to change. The focus is always on photoshop in advertising for girls and women, which isn't entirely futile, but it's also very far away from a comprehensive approach. Men, trans and nonbinary people are rarely acknowledged. Plus, the simplified 'fat always equals bad for health' message being given by the NHS and Public Health England is not only scientifically wrong, but is adding to feelings of guilt and shame which can fuel body image issues.
For a moment I'd like to address boys, men and body image. A comment I often hear parents make is "I talk to my daughters about positive body image." I always haul people up on this and point out they should speak to their sons as well. Positive body image is a massive issue for girls and women and it obviously needs to be addressed, but it's a growing issue for boys and men and doesn't get the recognition it should. Fair comment?
Absolutely fair. Brene Brown, who I love, says that for your average woman the shame trigger relates to beauty and for your average man it relates to strength. Hence greater cultural barriers for men being able to speak openly about their mental health, which has been (wrongly) framed as a sign of 'weakness'. But that also explains why a 2016 report found 45% of men will experience a period of muscle-building obsession at some point in their lives. Evidence shows that, whilst for women behavioural problems around body image tend to begin by excessively restricting food intake and then graduate to compulsive exercise, for men it is the other way around. I passionately believe in sports and exercise as a way to nurture mental health and I know sports clubs and gyms provide a lot of men with a crucial sense of community, but something needs to be done about all the pseudo-scientific nonsense involving supplements, protein products and even steroids that they are exposed to in those environments.
Thinking more generally about your work, has there been any progress with the Where's Your Head At (a campaign to see mental health first aid introduced in all workplaces)? Are we likely to see this happen soon do you think?
We've come so close to changing the law on a number of occasions, but it's been shelved because of Brexit/COVID or there's been a change of cabinet, so we find we have to start the entire process again with a new Minister and Secretary of State. It's very frustrating. Lucie Cave (Editorial Director at Bauer Media) and I, who founded the campaign, wanted to find a way to keep the momentum going despite these challenges. Whilst the change in law will always be at the heart of the campaign, we're currently working on a couple of really exciting strands – one specifically addressing the intersectionality of race and mental health and the other allowing communities to come together to support one another digitally. I can't say more than that but stay tuned!
The comment I often hear is that life for today's youngsters is harder because of social media. Is this a sentiment you agree with?
To an extent. I never hear young people say that, but then they have no concept of life without social media so they can't compare. I think the impact of social media depends very much on how you use it and who you follow. Particularly during lockdown, social media can be a lifeline and connect you with a community of people who understand and accept you (I'm thinking particularly about disabled and LGBTQ young people, here). It can also expose you to diverse people and ideas which broaden your understanding. I always work on the basis that social media isn't going anywhere, so we should be teaching young people how to use it positively rather than demonising it in a blanket way. On my website, I have a free resource which is an instruction sheet for making your feeds work for your mental health and that's also something I recommend to schools.
Where can people connect with you online and find out more about your work and where can people young people or parents / carers go for mental health support?
Please don't google it! There are so many snake oil salespeople out there, or groups masquerading as support communities which are actually pro self-harm/eating disorders or suicide. On my website there is a page called 'Advice and Support' (see this link) which lists charities and other organisations which give safe information. It's not sponsored in any way, I just wanted people to have somewhere to go to do research and know they could trust what they find. I really recommend downloading the Hub of Hope app in particular. You type in your postcode and it generates a list of all the mental health support available in your area, which you can then filter. I always say it's like Tinder for your mental health!
Natasha Devon can also be found on Twitter and Instagram at @_NatashaDevon
Interested in this blog post? Well have a read of these...