I've reached a point in my fatherhood journey where I find myself dealing with a very complex issue: Nurturing a healthy attitude to risk in my children. There's no handbook for this one and I have to be honest, it's a tricky one.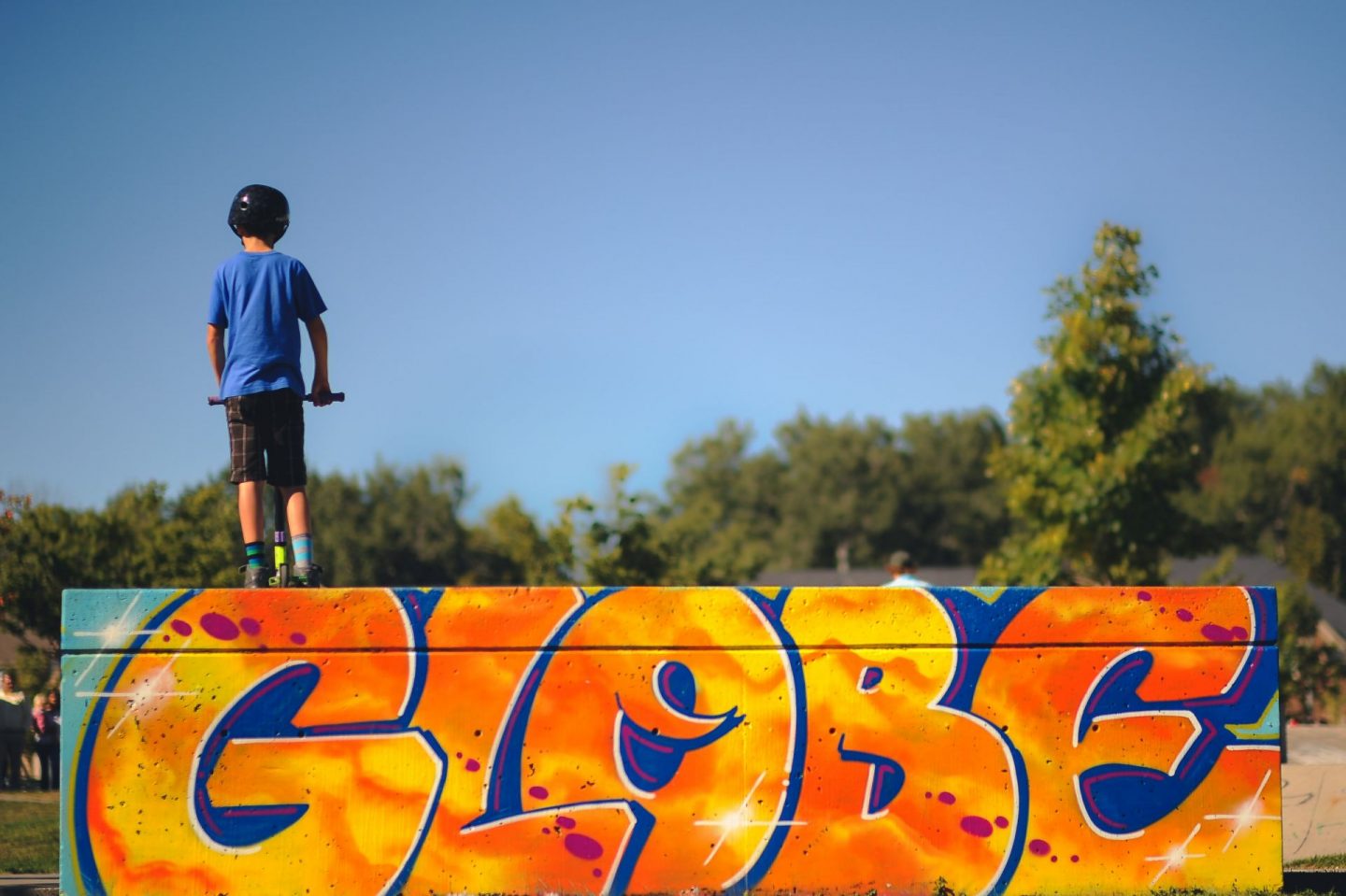 I guess what's brought this to the fore is my eldest daughter starting secondary school last year. For most kids, that involves granting a certain amount of independence and with independence comes risk.
When youngsters start secondary school, they'll usually start travelling to and from school on their own. For a variety of reasons, parents are probably going to give children of this age access to money.
In my experience, this can lead to phone calls from your child at the end of the school day asking if they can meet up with a friend after school or go to a shop to buy something before coming home. Do you allow this? Should you allow this? What are the risks of not granting your tween or teen a little freedom?
Something else that's got me thinking about this is the impact of the COVID-19 lockdowns. I genuinely have no concerns about my kids falling behind with their schoolwork. Mrs Adams and I, in partnership with their schools, will help them catch up if necessary. What I worry about is the impact the past year will have had on their social development. This includes developing a healthy attitude to risk, accepting failure and building confidence as all are related.
Over the past year my kids, like everyone else's, have been stopped from seeing friends and family. They've been stopped from participating in sports activities, they've been stopped from going on school trips, they've been stopped from mingling with older peers at school and so on.
All of these activities put children and youngsters in a position where they have to make decisions, take risks and learn from their successes and failures. Sometimes mum and dad or another trusted adult aren't around to help them in these scenarios. Kids have to learn. It's tough, but that's a part of growing up. I guess it remains to be seen what the impact will be on youngsters having a year (…or more) where they haven't been able to participate in these activities.
There's a further element to raising children with a healthy attitude to risk and that's gender. As I'm the main carer for my two daughters, it's a subject I am acutely aware of and it came up in a panel discussion I took part in to mark International Women's Day.
The event was organised by the travel company Expedia and the other members were female, senior managers from both Expedia and Facebook. There was some discussion about how men and women negotiate salaries and apply for jobs.
The general consensus was that women don't take risks with their careers. Women won't apply for jobs unless they're completely convinced they can do it and women, more often than not, simply won't negotiate for a higher salary once they are offered a job. Men, on the other hand, are quite happy to negotiate and are often better paid as a result.
Why does this happen? I can't say for sure, but I suspect it's because boys are raised differently to girls. Boys are encouraged from a young age to take part in riskier activities. They develop a healthier attitude to risk and have a greater acceptance of failure. Girls, meanwhile, are all too often taught to be quieter, emphatic and avoid riskier activities.
This gendered approach to risk is not healthy. Girls need to be taught about risk taking while boys could do with being taught empathy.
To make this personal for a moment, you may be wondering how I have handled the issue of risk with my own children. I'll give you one example: The school run.
Knowing that Helen, my eldest child, would make the journey to high school on her own, I felt the need to educate her about transport networks. Before she started at her new school, we did the journey together by train and bus. Both are viable options and I wanted her to know how to read timetables, buy tickets, get to the correct platforms and so on.
When we'd made the journey together a couple of times, Helen then did the journey solo. I would drop her off at the train station or bus stop so she did the journey unaccompanied and I would drive ahead and collect her at the other end.
When she started travelling on her own, she had a much better idea of what was involved ("travelling on her own" is a relative statement. Hordes of kids travel the same route to several different schools, so she is never actually on her own). I am glad I took this course of action because there have been a couple of occasions where she has had to use an alternative method of transport to get home. Sure, she made a mistake or two, such as buying a full price adult rail ticket for a short rail journey, but that's an educational process. It's part of growing up. Regardless of any minor mistakes, she has coped with any challenges because she was shown what to do.
I was quite surprised to discover other parents had taken the reverse approach. Many others were driving their kids into school for the first few weeks before allowing them to go by train or bus.
I'm certainly not going to tell you my approach was the correct one. Nonetheless, I feel children need to be put in positions where they have to make decisions and take risks. They need to have successes but they also need to make mistakes so they can learn from them. Crucially, they need to make mistakes so they know they can bounce back from them. Risk is a vital part about teaching your children self confidence and resilience.
It goes without saying that exposing your children to too many risks is a bad thing. Exposing youngsters to age-appropriate risks in managed circumstances, that's just a part of growing up.
That's what I say about risk, but do you agree? How do you mange risk taking in your family and do you think we need to take a long, hard look at how we raise boys and girls so they have healthier attitudes to risk?
Interested in this blog post? Well have a read of these...