Woodland landscape (with bluebells!)
"That picture could go an Easter card." So said Mrs Adams when she looked over my shoulder as I was editing this image of a typical spring, woodland landscape.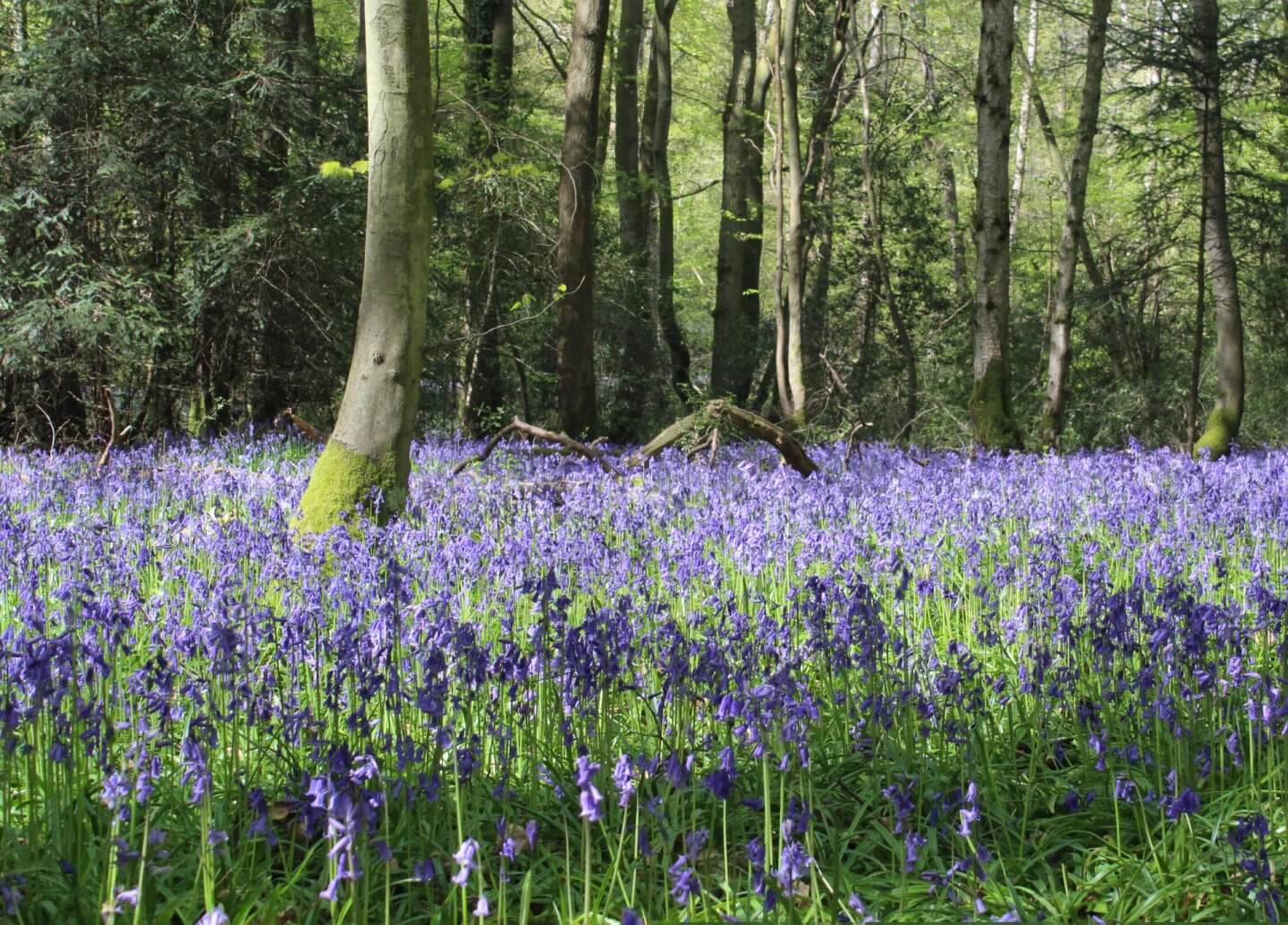 It was all the endorsement I needed. In fact, I'm glad Mrs Adams made the comment because I wasn't too sure whether I should use this image. Despite looking very simple, it was actually quite a demanding photograph to edit and it had taken several attempts to produce something I was happy with.
I'll let you into the secret (do skip this paragraph if you don't want the geeky detail!). It's actually a composite of four images of the same woodland landscape. Each of them was taken using different settings in manual mode and the camera was mounted on a tripod. I put each image on top of the previous one, but I used a technique where I "painted" the image in so you're only seeing about 60% of the image underneath.
The bluebells (who doesn't love a bluebell pic at this time of year?) are very eye catching, but I think it's worth taking a moment or two to take a look at the trees in the background. The green colours are so vibrant and if you look closely, there is some amazing detail.
I could also tell you that I turned up to take the photographs but found I had no SD card in the camera so had to dash off and buy one, but I won't. That would just make me sound a bit daft wouldn't it? That said, If you like the image and you want a seasonal, woodland landscape to adorn next year's Easter card, you know where to come!
As I usually do with my photography posts, I've added this to the #MySundayPhoto blog linky. It's hosted by the Darren Colleshill photography blog and if you follow this link, you can check out photography taken by other bloggers. If you like what you see here, do also take a moment to check out my other photography posts.
Interested in this blog post? Well have a read of these...