We have just returned following a short break in France. The four of us plus my mother in law stayed in a small town between Calais and Dunkirk and I went with all my camera equipment with the intention of getting some great imagery from a part of France that is both beautiful and full of historical significance.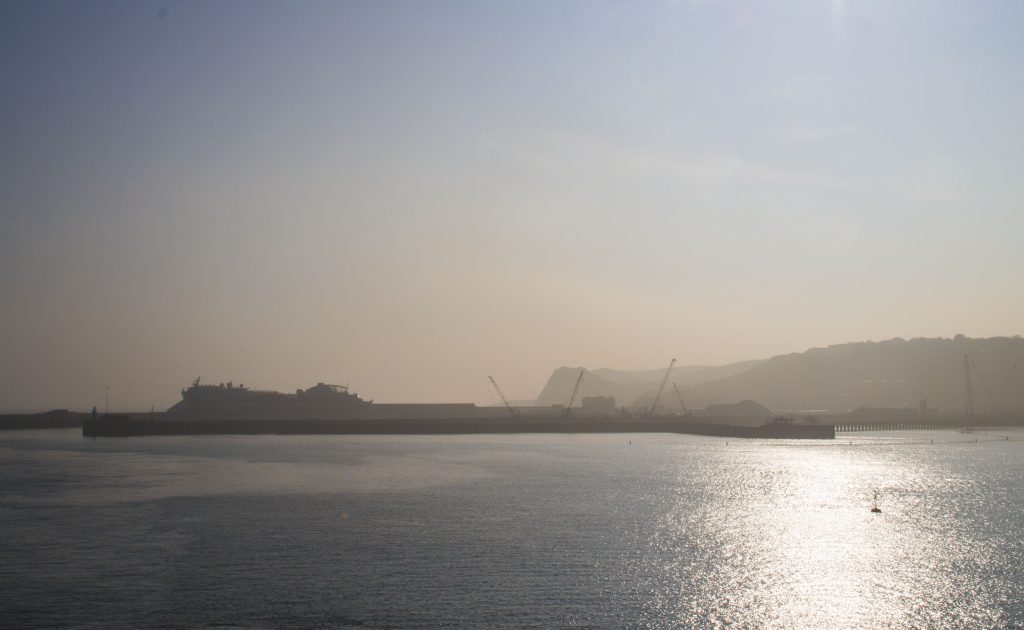 I took a number of photos of the landscape but pretty quickly gave up. For the couple of days we were in France, a thick fog descended on the area, the kind of fog the area is notorious for and which the commanders of the Allied Forces were keen to avoid before giving the go-ahead for the D-Day landings in June 1944.
Staying in the Dunkirk area, I had been hoping to take some photographs on the beaches. I tried, but the fog sucked all the colour and out of the images and it was so thick depth of field was minimal. It was, however, a good opportunity to talk to Helen and Izzy about the history of World War II and visiting and playing on the beaches in Dunkirk brought the history of the area alive for them.
It was only in the couple of hours before we left that the fog lifted and the sun began to shine and gloriously at that! The English Channel has provided me with many photographic opportunities in the past, but I thought this shot of the White Cliffs of Dover and the port, silhouetted by the sun provided a different perspective to an image of that famous white chalk.
In my late teenage years, I was a regular visitor to France. I travelled to Paris on a monthly basis on the Eurolines bus (yes, really!) and this involved taking the ferry. I fell in love with the White Cliffs of Dover because, on the return journey, they were a sign I was almost home.
All these years later, I still look out for those cliffs. I'm photographed them many times, but until now, never managed to take a photograph of them that I'm happy with.
I've added this image to the #MySundayPhoto linky hosted by the amazing Photalife blog. Click on the badge below to visit the linky and take a look at imagery taken by others in the blogging community.
Interested in this blog post? Well have a read of these...