Isn't it amazing how the plants have all blossomed and grown over the past couple of weeks with the warmer weather? It's a wonderful time of year and as we're only allowed out for a short space of time each day, I'm making the most of my nature fix during my daily exercise. I spotted these bluebells at the side of a path earlier this week and felt they were just asking to be photographed.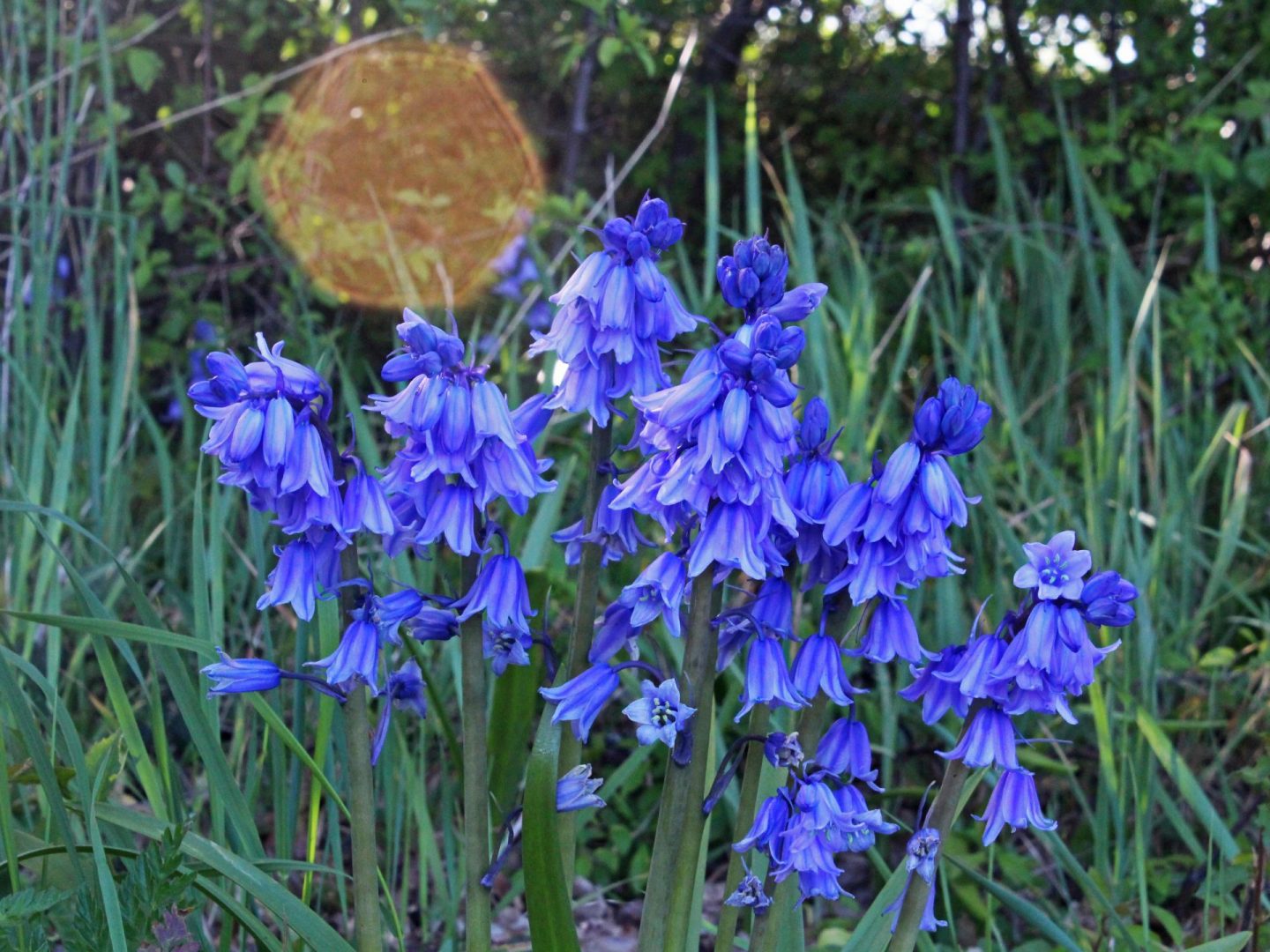 My daughter Helen, who was with me, had to stand and look on and I was took pictures in different positions trying to capture the sun flare! I was quite pleased with how I managed to position the flare in the top left of the picture.
I did a couple of edits of the picture. There's the colour image above, and I did a further edit where I removed all the colour and then painted the purple of the bluebells and orange sun flare back in.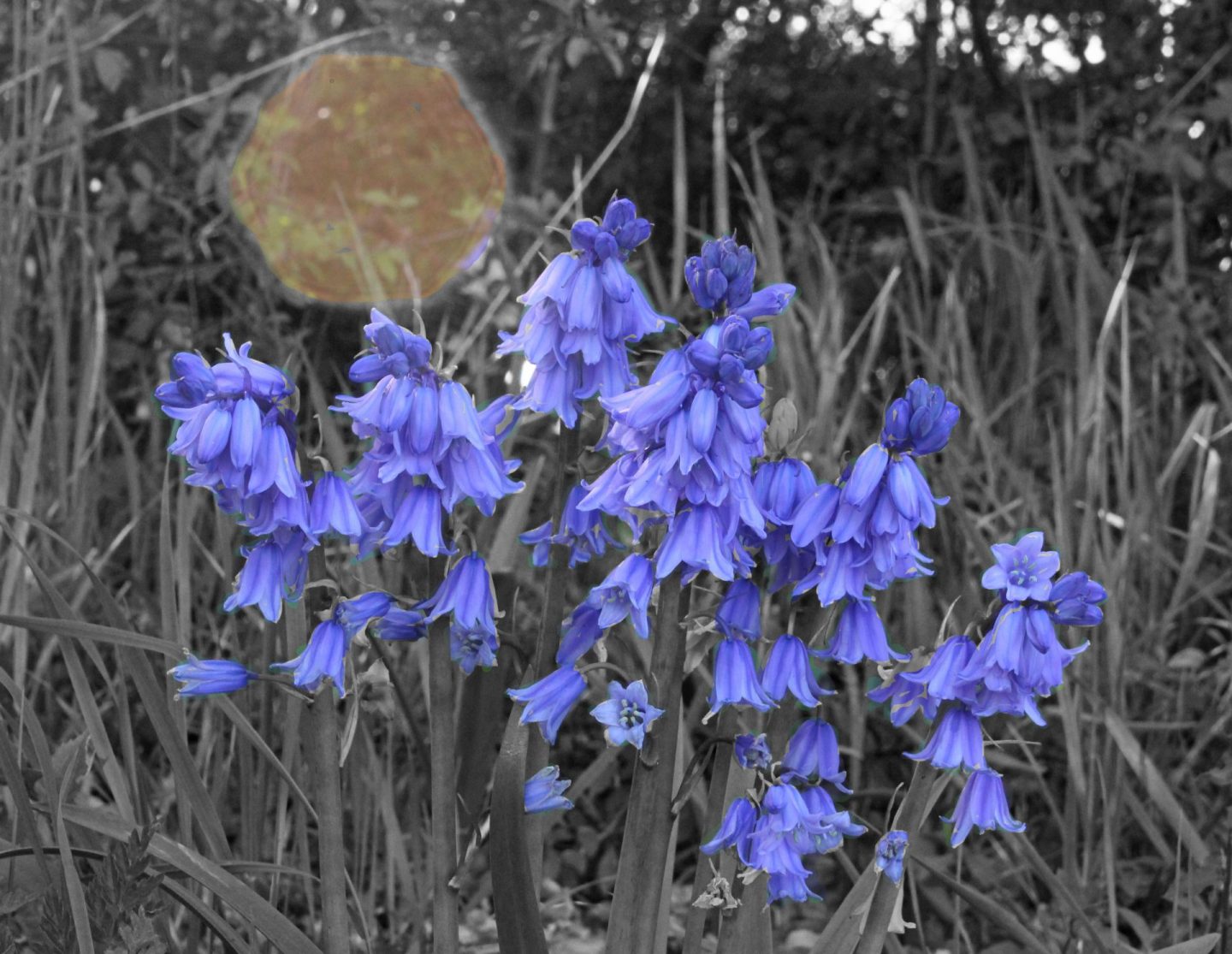 Just to finish off, I have decided to post regular photo posts to the blog for the foreseeable future. It's something I used to do weekly but I felt my blog had gone off in different directions so it became very irregular.
With lockdown and social distancing measures being in place, I am finding I'm really appreciating taking photographs during my daily exercise. It's a hobby I really enjoy and takes my mind off the madness of the situation we're presently living in so the regular photo posts are back!
I am also adding this image to the #MySundayPhoto blog linky. It's hosted by the Photalife blog and showcases imagery by other bloggers.
Interested in this blog post? Well have a read of these...